Catching Up With Global Pinay Ylona Garcia
Singer-actress-songwriter Ylona Garcia talks about her "Head in the Clouds" stint and keeping her voice healthy and her mindset healthier
In case you're missing out on online games and just about any other Filipino representation in multimedia platforms and alike, Ylona Garcia collaborated with tactical first-person shooter (FPS) game VALORANT last year. Alongside the release of its first-ever Filipino character or agent Neon, Ylona dropped her single "Entertain Me" under music recording company 88rising.
"That was a lot of fun! I actually made that song in Australia. I made it with really, really cool people," Ylona told Metro.Style, sampling a generous number of lines from "Entertain Me" that she sang in her exclusive interview. "It was a song that was inspired by Michael Jackson, actually," the singer-songwriter ultimately revealed.
"It was a lot of fun because just the energy of the studio session translated into the song—just the energy of it—that was the energy of the session," Ylona emphasized, singing live in front of us as a treat. "I've never had that experience before."
In February 2021, Ylona joined the international label 88rising, which is the same music collective that shepherded Joji's, NIKI's, and Rich Brian's musical career. The former Pinoy Big Brother teen housemate inked a contract with the Asian-American group and has since been releasing song hits such as "All That," "Don't Go Changing," and of course, "Entertain Me."
Ylona's Head in the Clouds performances
In November of last year, also, the hitmaker was one of the artists who performed at the "Head in the Clouds" festival California. Come December, the show was followed by her incredible gig at HITC Jakarta in Indonesia, despite her HITC Manila leg performance being canceled due to inclement weather conditions.
Cancellations and unforeseen circumstances aside, her whole "Head in the Clouds" experience, according to Ylona, was nothing short of phenomenal. In fact, when asked about her Jakarta showcase, she recalled: "It was actually my team and I's first time there. It was a lot of fun. It actually reminds me a lot of Manila. It was really nice."
"It was very interesting," she said. "The food was amazing! We had this great day-to-day [menu] with us," Ylona added, swearing by the authentic Mi Goreng dish and Indonesian chocolate that she tasted during her stay in the country.
As for the two-day HITC music and arts fest in Manila last December, one of its downers is the Filipina-Australian's act being called off on a short notice, disappointing the concert-goers. "Besides the performance being canceled, which was really, really sad," Ylona sighed, "it was nice being back home."
"Basically, there were all these artists that performed at the Head in the Clouds Manila who came up to us saying that they wished that they saw me perform, which was really heartwarming," she persisted. People flocking to the VALORANT booth stationed at the festival was also something that gladdened Ylona.
"The amount of people that came through…," she shook her head in disbelief. "I was shocked. You know, with the rains happening, I thought they would be tired from waiting. I thought they would be just on their way home, but it turned out that there was a long line of people just waiting to meet me."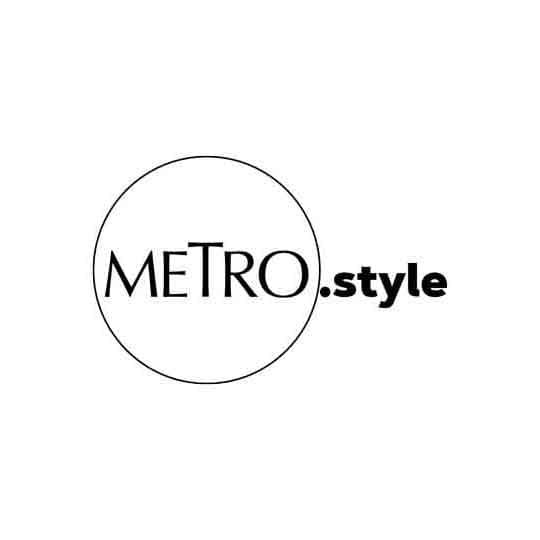 VALORANT booth at the "Head in the Clouds" Manila | Photo by CJ Reyes
"That was definitely a moment that I had the realization of like, 'Oh, it is a homecoming. Oh, I'm actually home! Wow. People care; people know me; people like me, and that's nice.' They're amazing—they're patient, they're supportive, they are always just—at the end of the day—supportive of whatever I want."
On the subject of how she reacted upon being tapped to perform at the said event, Ylona gathered herself, still looking surprised. "I actually found out about this right after the 'Head in the Clouds' LA performance finished." I was like, 'Wow! We're having a show in Manila.' I didn't perform, but at least I got to see people."
Ylona was part of the brilliant roster of musicians at the Philippine leg of "Head in the Clouds" including Joji, Jackson Wang, Jessi, NIKI, Rich Brian, eaJ, Yoasobi, Adawa, Akini Jing, Atarashii Gakko!, Bibi, Elephante, Guapdad 4000, JinxZhou, Manila Grey, MILLI, Spence Lee, Stephanie Poetri, Warren Hue, Zack Tabudlo, and special guest Zedd.

Taking care of her vocals
"In regards to taking care of my voice, I gargle warm water," Ylona shared with us. "I take Manuka honey, ginger tea, [and] I do some yoga," she continued. "For the mind, on the other hand, that's a whole different ball game." Unbeknownst to the public, Ylona Garcia actually calms herself down through an animated sitcom that is Rick and Morty.
"I actually watch Rick and Morty to just vibe out, especially before performances and getting ready for just anything, really, that I find to be very, very important—whether that's seeing my fans, whether that's performing, whether that's getting ready for a photoshoot, [or] just getting ready for life."
"Going back to the point of getting ready, my mind tends to just be full of a lot of things," Ylona explained, stating that prior to every live performance, she easily gets preoccupied, if not nervous. "It's going super fast, like going 180 [kilometers per hour]. Is that the right car reference? Whatever!"
"My emotions are super heightened—all my senses are super heightened. That's just something that's always happened since I actually started this entire career." Not limiting herself to only one animation, she reiterated that her love for cartoons has helped her overcome her nerve-wracking moments. "To mellow myself out, [I watch] cartoon TV shows."
On collaborating with other artists
Now that Ylona is already an 88rising artist, she is starting to gain significant traction worldwide. Her global presence makes it easier for her to get recognized by artists and producers in the international music scene. She even brought up that she was working on a project with fellow HITC performer, Atarashii Gakko!
"I worked with Atarashii Gakko! and they're just such angels to work with and I worked with them on something that I can't share just yet," she teased. "They're just amazing—if you've seen their performance [at HITC]. I lost my mind! They rocked that stage. I don't even know how to explain it. It was like I was taken to another world."
"I'd love to work with, in any way—regardless of it being music or just creating concepts or just hanging out—eaJ/Jae Park, Atarashii Gakko!, and then we also have Stephanie [Poetri]. I'd love to work with Stephanie! Those are the ones that I've met and hung out with so far that I would just love to create with, whether it's music or not."
Since Ylona has also formerly worked as an actress in the Philippines following her Pinoy Big Brother chop, she gushed over the idea of being able to be on screen again after quite some time. "I'm open! I'm very much open." Ylona said. "If the man upstairs thinks that I should do it, I'ma do it."
As a singer and songwriter, Ylona's current mindset is straight and simple. "Everything that I put out, it's all inspired by living. It's just living—that's the inspiration. That's where my mind is at." With no roundabouts whatsoever, she added, "I'd like to promote self-love, promote the fact that life is amazing."
"Every day can be a day that we get closer to ourselves, and that's my goal. My goal is to just be the closest to myself as possible and just have that translated everywhere—into everything that I do. Whether that's music, things that I post on social media, whether I jump into acting or not—just everything that I do—I hope to be the closest to myself as possible. That's the goal."
As for her message to the Filipino community, Ylona left a touching message: "To everybody who was there at the Head in the Clouds Manila for me, I appreciate you. When the timing's right and He permits, I'll see you soon and I'll perform for you soon. [I] love you, guys! Mahal na mahal na mahal ko kayo. Salamat sa patience n'yo."
Lead photos from @ylonagarcia