In Photos: Check Out Ylona Garcia's Vintage-Themed Pre-Debut Shoot In Subic
The young star will turn 18 this February, and based on this cool pre-debut shoot, we're sure her party will be epic!
Ylona Garcia is an artist. She's incredibly talented—she can sing, dance, play musical instruments, and even paint. Her artistic inclinations show in her sense of style, too—a fun and chic mix of young, hip, edgy, and old-world. All these were factored in her vintage-themed pre-debut shoot that celebrates her transition into womanhood, and serves as a peek into what her followers can expect from her 18th birthday party (#Ylona18).
"Ylona, being an old soul, wanted a vintage feel for her shoot. Even the colors and texture of her photos, she had a hand with it," says NicePrint Photo's Charisse Tinio, who was also in charge of coordinating the shoot. Charisse and art director Tonyo Santos collaborated with Ylona on the creative mood board.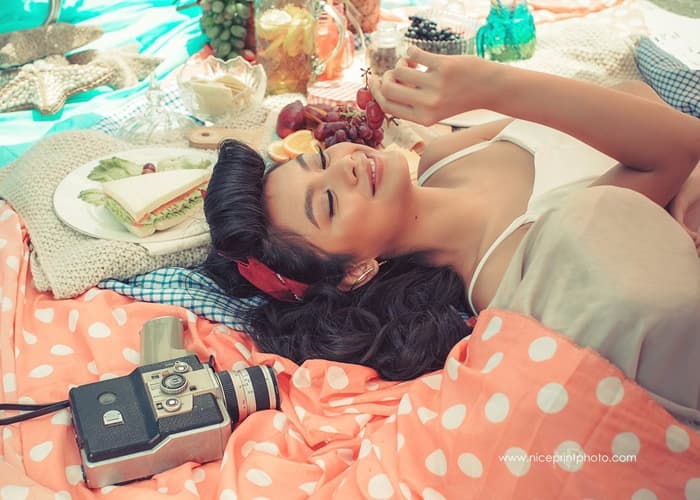 Ylona Garcia's pre-debut shoot
Ylona Garcia's pre-debut shoot
The pre-debut shoot was an absolute success, thanks to their amazing lineup of suppliers. Makeup artist Anthea Bueno did a stunning, timeless makeup look while hairstylist Ethan David had fun playing with different retro styles. Fashion stylist Myrrh Lao To did a great job, too, in making sure the vintage concept and Ylona's personality were mirrored in each outfit.
The shoot was held at the grounds of The Lighthouse Marina Resort in Subic, a dramatic setting that was enhanced by The Tipping Point Collective production design team. A design highlight was the vintage top down car they rented to complete the shoot and truly make the theme shine.
Ylona's 18th birthday celebration is happening soon, and we're looking forward to what we're sure will be an event that's a visual delight!
In the meantime, check out Ylona Garcia's pre-debut video below:
Photographs courtesy of NicePrint Photo