Where You've Seen Them Before: The Young Stars On "It's Okay To Not Be Okay"
Meet the child/teen actors who portrayed the young versions of the characters of Kim Soo-hyun, Seo Ye-ji, Oh Jung-se, and Park Kyu-young
The chemistry between the lead stars of It's Okay to Not be Okay (IOTNBO) is unmistakable, and that's part of the many reasons why this ongoing K-Drama is trending and receiving lots of positive feedback. Kim Soo-hyun's Moon Gang-tae and Seo Ye-ji's Ko Mun-yeong make a perfect pair, as they're two characters whose personalities are complementary. Moon Gang-tae and Oh Jung-se's Moon Sang-tae also have a heartwarming and heart-wrenching connection as brothers. Park Kyu-young's Nam Ju-ri is childhood friends with the other three, and has an unspoken bond with each of them.
And because these actors do an amazing job at their portrayals, there's also pressure on the part of the child actors who portray their young versions to do equally well on acting, and they do deliver! The characters' pasts are connected, and their childhood experiences are integral to the storytelling, which is why IOTNBO integrates flashbacks every now and then to reveal the mysteries behind their emotional wounds.
And in those flashbacks, the viewers are introduced to Moon Woo-jin (as young Moon Gang-tae), Kim Soo-in (as young Ko Mun-yeong), Lee Kyu-sung (as young Moon Sang-tae), and Park Seo-kyung (as young Nam Ju-ri).
Get to know them in the gallery below: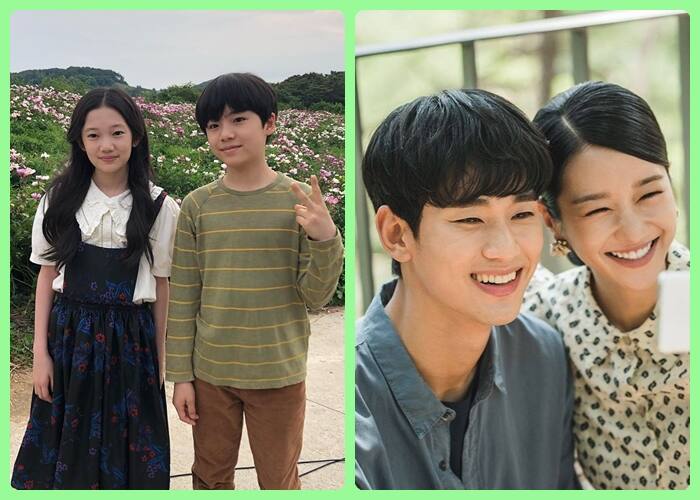 Young Stars On IOTNBO
SWIPE LEFT OR RIGHT
TO NAVIGATE BETWEEN PAGES
Moon Woo-Jin
Photo Credit: @wj_2009
Kim Soo-In
Photo Credit: @09suin
Lee Kyu-Sung
Photo Credit: @lee.kyu.sung
Photo Credit: @lee.kyu.sung
Photo Credit: @lee.kyu.sung
Park Seo-Kyung
Photo Credit: @09suin
Photo Credit: @seokyung3136
Photo Credit: @seokyung3136
Lead photos from @tvndrama.official and @wj_2009 | Gallery photos from @wj_2009 @09suin @lee.kyu.sung @seokyung3136 @soohyun_k216