EXCLUSIVE: Andi Eigenmann Talks To Metro.Style About Her Third Pregnancy And Raising Kids With Partner Philmar Alipayo
She shares her reflections and thoughts on motherhood and her "modern" parenting style, island living, and having a great support system in the form of her partner, Philmar
There's no doubt about it: Every day, Andi Eigenmann comes home to paradise.
It's not just the pristine Siargaoan waters, or the waves crashing into one another, or the bright, beautiful sun beating down islanders' backs. Andi Eigenmann's paradise comes in the form of her warm, happy family: 8-year-old daughter Ellie, one-year-old Lilo, and partner Philmar Alipayo. Together, they anticipate the arrival of the newest bundle of joy set to brighten their lives even more—Andi is 19 weeks pregnant, and her sun-kissed skin is as radiant as ever.
Andi revealed that she's pregnant with her third child via a vlog on their YouTube channel, "Happy Islanders." The third pregnancy announcement was a sweet segue from a heartwarming birthday tribute for Philmar. In the pregnancy reveal, Andi says, "I hope that you are happy to celebrate another year with us, your family. We can't wait to go back there to the island and be complete again soon with you, me, Ellie, Lilo, and our newest Happy Islander on the way." Andi, Lilo, and Ellie are currently in Manila.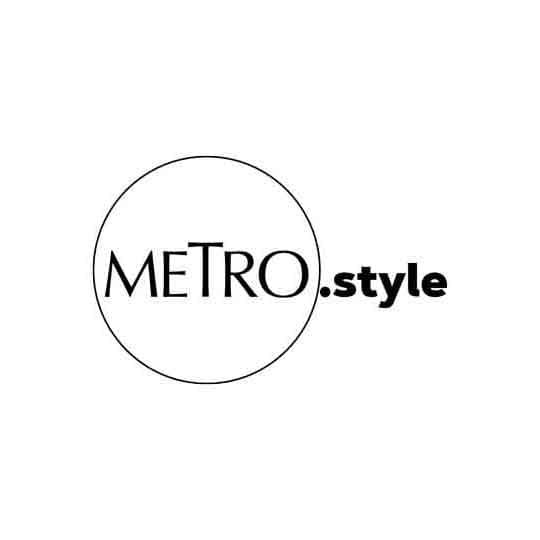 On Andi Ribonnete Dress from Atelier Debbie Co (@aterlierdebbieco), Soon-to-be mom of three Andi Eigenmann on the digital cover of Metro.Style. | Photography by BJ Pascual
This past May, in the midst of country-wide lockdowns brought about by the COVID-19 pandemic, Andi discovered a wonderful gift. "I kind of felt it already," she says about how she found out she's expecting. "By the time I usually get my period, I had already weaned from breastfeeding, but it didn't come." To confirm their guess, she and Philmar took a pregnancy test together.
"Before we had Lilo," Andi smiles. "Philmar and I really wanted to have two to three kids. After having her, I knew I was gonna have another one. [But] because of the pandemic, and because of everything that's happening around us, it's been scary," she admits. Thankfully, she has Philmar—who she describes to be their family's rock—by her side. Ever supportive and assuring, he would ease both their worries and apprehensions, and when the pregnancy test showed to be positive, the couple chose to look at the brighter side of things and consider it a silver lining in the midst of this global health crisis.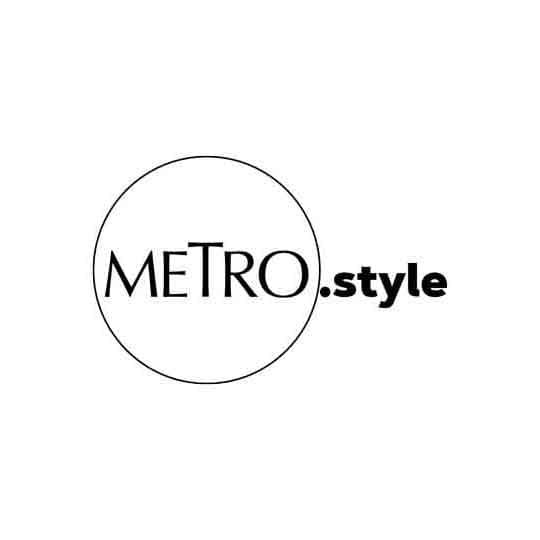 On Andi: Sybil Dress from Vania Romoff (@studiovaniaromoff) | Photography by BJ Pascual
And a blessing it is, indeed: On a Friday afternoon through Zoom, speaking to Metro.Style, Andi cradles Lilo, who runs back-and-forth from sitting on her mom's lap to playing in the background with her sister, Ellie. They run into each others' arms as Ellie picks her up and spins her, their laughter ringing in the air. Their mom watches them through the reflection on her laptop, and the scene is so wonderfully serene and heavenly that one can't help but sigh.
"Ellie and Lilo are such a good combination," she says. "They are opposites but alike in some way and they complement each other very well." Since becoming an older sister to Lilo a year ago, Ellie has stepped up and become the perfect sibling every mother has dreamed of. "I'm lucky that Ellie has been so helpful to me. It's just in her personality to be such an ate to Lilo," Andi says. "At the same time, the load for me is just a bit lighter. I have to master multitasking but Ellie's there making it easier for me. She can look after herself somehow already."
Ellie and Andi didn't see each other for four months: Andi was in Siargao, while Ellie stayed in Manila with her dad Jake Ejercito. "We would just go on video calls almost every day and just catch up through text or Viber and send each other pictures to know how each of us are doing," Andi shares. For years, it had just been the two of them: picture-perfect Instagram posts of Ellie, her eyes bright and her grin toothy, filled with soft, tender devotions of unconditional and lasting love from a mom to her young daughter.
When Philmar—and later, Lilo—became part of their little family, the smiles on each of their faces seemed to dazzle even more. "Life with her has been amazing," Andi gushes when asked about her little Lilo. "My relationship with her dad Philmar has only gotten stronger since she was born. She's such a bundle of joy in our lives. She's very makulit and it's very tiring to take care of her but that's a really good thing for us. We love that she's that way. We love her for who she is. It just makes us even happier and more proud to be parents, seeing her so healthy and so jolly all the time."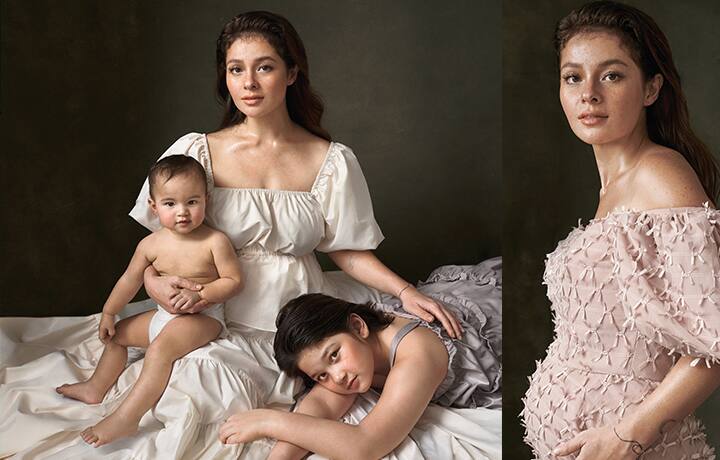 The Happy Islanders
The Happy Islanders
She and Philmar have similar parenting styles, being very non-traditional and modern. "We're actually very alike," she says. "From learning more about myself and what type of parent I want to become, Philmar has been there by my side and I adopted most of my parenting style and skills from him. I can't think of any differences between the two of us, because Lilo's only [a year old]. I feel like when the kids are older that's when the differences will come out because he's a guy and he has a daughter. He probably wouldn't be so comfortable with, if Lilo had a boyfriend. But I don't know," she laughs. "That's a long time from now."
Andi admits that she's happy with how people are reacting to her parenting style now: "When I was raising Ellie," she says, "the way people reacted to my parenting was not quite the same with how it is today. I'm happy because people now accept me more or respect me in some way and they admire and/or appreciate the decisions I make for my kids. I feel like that was less accepted in the past because my parenting style is very modern."
She's strict when it comes to the health of her kids, especially in terms of the nutrients that enter their bodies and the food they eat. "But in all other aspects, I'm just very open and I don't want to dictate," she says. "I don't want to tell them what to do or how to live their life. All I'm here for is to be a guide and, hopefully, a good role model so that I can raise human beings that are good people. I want to raise them to be kind to everyone, and have good hearts."
Now that Ellie's growing up, Andi is amazed with how much closer they're getting. "I can see the type of woman she's going to become. She's really comfortable with me and she commends me for my parenting sometimes—mine and Philmar's. Even if I get scared when she's not around and when she's not here with me, I'm still happy. The way that she is and the way that she talks to me assures me that it's okay, that we're doing a good job," Andi says.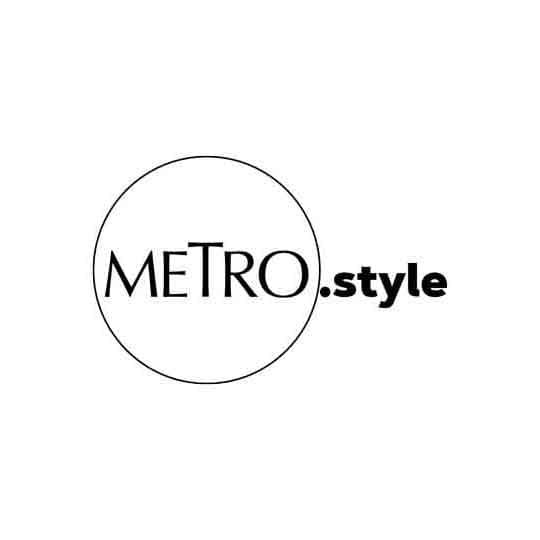 On Andi: Sybil Dress from Vania Romoff (@studiovaniaromoff) | Photo by BJ Pascual
Andi's buzzing with excitement and happiness—it's clear how unbelievably happy she is, especially after finding a home in Siargao. Her days are often spent outdoors, having lunch with neighbors, bonding in the ocean with her kids, and surfing. "It's very chill," she says of a typical day in her life. "Some people may think that it's boring but we love the things that we do. To us, it's the best way to spend every day or most days of our lives. We wake up very early. We're morning people; we love having breakfast together, whether it's just at home or out at a nice café on the island."
They take pleasure in just enjoying the sun and eating healthily. They're a pescetarian family, following a plant-based diet while still eating seafood. "It's in an effort to live a lifestyle that is as sustainable as possible," Andi says. "We like spending most of our time in the ocean surfing. Surfing is our life. It's what brought us together, and it's one of the first things that I saw in Siargao that made me fall in love with it."
She and Philmar are building a house together on the island, which will include a restaurant and a café. "Philmar has his own passion project, which is working on his surf school and a brand for the future. My passion project is the restaurant and the café," she says. And still, even with the beautiful blue waters of Siargao and the equally blue skies above, Andi's greatest joy will always be her children, cherishing their time together the most. "I know that they're going to grow up soon and they're going to have their own plans and their own lives," she says, "and I won't be able to decide on when or how often I get to be with them and see them. That's something that's a big deal for me."
In a moment of absolute and pure passion and love, Andi says: "Now my only concern is to spend as much time with them making memories. It's also for yourself, you know? It's not just for the kids. They'll forget that somehow but you won't. The reason for my living, for my being here and enjoying life and doing everything is for my kids. All I want is to grow old and have a lot of really nice and special moments to look back on, having spent with them. I don't want to raise my kids to just be around me or rely on me forever. I want to raise my kids to be strong and independent and to be able to make decisions for themselves."
When her children are grown-ups, she says, she'd like to be remembered or known as the mom who they can turn to whenever they want or need. "I feel that's what parents should be there for: instead of being the person that your child is scared of the most, we should be the person that will make our child feel unafraid and be the one to help them get over their fears," she says. "No matter what happens, I'm not here to judge them. I'm going to accept them for who they are."
She takes bits and pieces of what she's learned along the way close to her heart, applying her experiences in raising Ellie to raising Lilo, and soon, to her and Philmar's little one on the way. Andi can now proudly say that she is more confident and assured in her choices as a parent, but her growth isn't just as that of a mom. Andi's beautiful and wondrous journey to get where she is today may have taken some time, but that doesn't make it any less spectacular. This is the journey of a young woman growing into herself, and passing on important life lessons to her children. And what incredible paradise that truly is.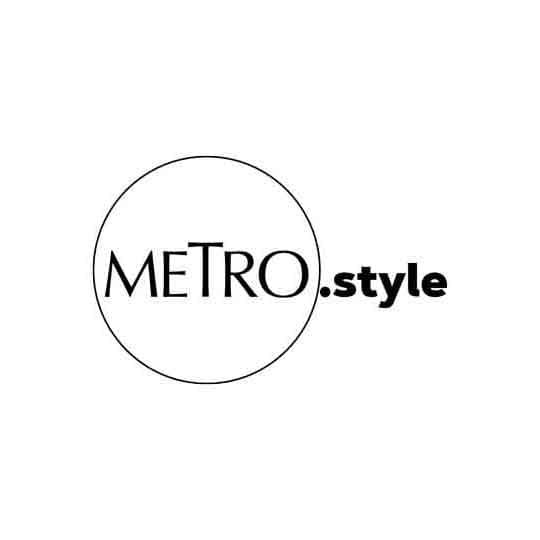 On Andi: Juno Top in Ivory & Tilda Skirt in Beige from Vania Romoff (@studiovaniaromoff), On Ellie: Ella Top in Taupe from Vania Romoff (@studiovaniaromoff)
Produced by Grace Libero-Cruz and Kat Cruz-Villanueva
Photography by BJ Pascual
Creative direction by Kat Cruz-Villanueva
Makeup by Jake Galvez
Hairstyling by Brix Batalla
Styling by Joanna Garcia
Associate Styling by Bettina Banez
Additional gallery images from @andieigengirl and @chepoxz