EXCLUSIVE: Angel Locsin Through The Eyes Of Her Fiancé, Neil Arce
"She's the sweetest hero you'll ever meet," he says of his bride-to-be
Angel Locsin and Neil Arce have been engaged for a little more than a year. Since he popped the question in June of last year, the friends turned lovers have been taking their sweet time preparing for their wedding day. They decided on a date in November 2020 to celebrate their union. But then the COVID-19 pandemic brought everyone's lives to a screeching halt, extending their road to the aisle quite indefinitely. "It's going to be moved to early next year. But of course, it depends on the situation with the pandemic," Neil tells Metro.Style.
They say the engagement period is meant to be a trial phase that gives couples a glimpse of what could be their dynamic once they're married. With Angel and Neil's length of engagement taking longer than expected and planned for, this time they spent together amidst a global health crisis just proves that their teamwork could make their dreams work.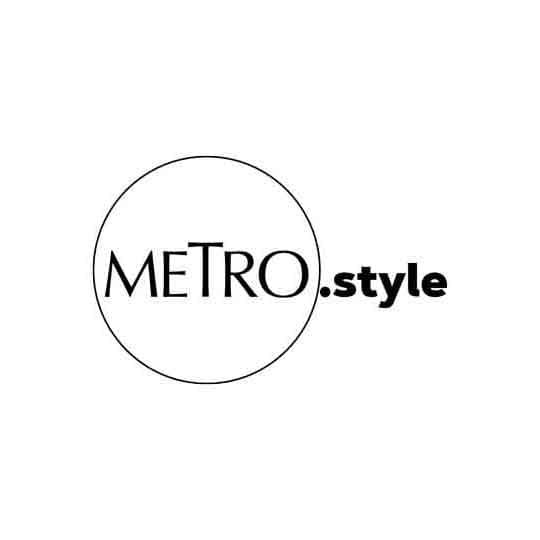 Angel Locsin is featured on the digital cover of Metro.Style, as photographed by her fiancé Neil Arce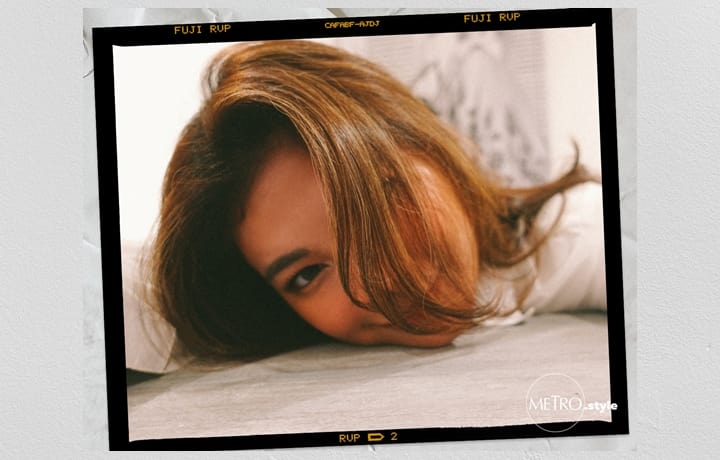 More On Angel And Neil
More On Angel And Neil
Planning for the big day
Like many engaged couples who proceeded to hold intimate weddings despite quarantine restrictions these days, they could have opted to push through with their wedding as scheduled. But then, as the groom-to-be reveals, "We were thinking, 'Should we do it small?' But that's not us eh. We're friends, we have a group of friends. We want everyone to be there. We want everyone to have fun. And you know, Angel didn't attend their prom. She didn't have a debut. So this is the only big party she's going to have." Neil would rather delay the occasion than rob Angel of that precious, once-in-a-lifetime event.
Weddings are for both the bride and the groom but Neil, it seems, doesn't have issues making theirs a bride's day. After all, he ultimately wants the event to fit his fianceé's idea of a fun celebration. Angel unabashedly admits it's Neil who's more hands-on with their wedding preparations. "Actually, mas bridezilla siya," she laughs while expressing appreciation for her fiancé's take-charge attitude and creativity. "Ako kasi yes or no lang, okay o hindi. Ganu'n lang ako, pero nahanap na niya 'yun lahat, i-ye-yes or no ko na lang sa kanya, ganu'n siya."
They're a no-frills kind of couple, so that's the personality expected to shine through on their wedding day—"chill and relaxed," as Neil describes it. "Actually, kailangan namin ulitin 'yung planning. Tapos na dapat siya eh," Angel adds. "Better na safe ang lahat at confident na walang sakit, so I think best decision namin na i-move na lang 'yung wedding."
Dealing with a pandemic months before their wedding is not an ideal scenario. But if there's a silver lining for them during these dark times, it's that their bond has become stronger than it ever was throughout a full decade that they've been in each other's lives—first as barkada and eventually as a couple.
Stronger together
They've been inseparable since the onset of the COVID-19 pandemic in the Philippines, with Angel spearheading various relief efforts and Neil supporting her every step of the way. Doing charity work together is not new to them. He's been joining her charitable ventures since 2011, in fact, but the experience this time is different—well, for one, we're all in a battle against an invisible enemy.
Considering the challenges they've had to overcome recently especially with their #uniTENTweStandPH fundraising campaign, there was no denying their relationship was put to the test. But Neil says of this life-changing experience, "It strengthened us kasi we saw that in certain things, even though we disagree, we'll end up finding a way to fix things… We always find a way to make things work. Not just between us, kasi it's a totally different thing with the pandemic eh, like with the problems that we encountered with uniTENT and stuff like that. We saw na we could work together. We work well together. The things that she needs, that she can't do, I can provide. The things that I can't do or I need, she can provide."
But should Angel need something, she needn't ask Neil. Angel tells us, "Super supportive niya talaga. At ganito 'yun ah, hindi mo na niyayaya. Hindi ka na nagsasabi, siya lang, biglang darating siya, ganu'n lang. Kasi medyo ma-pride ako sa mga ganu'ng bagay, asking for help, so nakakatuwa na siya lang talaga ang nagkukusa."
She can go on and on talking about all the things she loves about the man she's going to marry, but what stands out among all those qualities is his being her ally through and through. Their relationship is grounded on friendship first and foremost, so they never felt the need to put their best foot forward just to impress one another. In the same way, they never have to fear being judged by each other when they inevitably make mistakes. They've seen each other at their best and at their worst. "Ang maganda kasi kay Neil, ipaparamdam niya talaga na kakampi mo siya. If you're suffering, he's suffering also," Angel shares. "Nararamdaman namin na I'm not alone, he's not alone, kahit ano'ng mangyari, kahit na you mess up, may kakampi ka. Hindi ka naman kinukunsinti, pero he's there." There to help her realize her mistakes. There to comfort her and assure her everything will be alright in the end. There to help her stand up again. There to fight for and with her.
The touch of an angel
That Angel has an indefatigable ally in Neil was seen and felt in how he really stood by her side in all her COVID-related initiatives as well as her fight for and with ABS-CBN in the face of the franchise issue.
"The bashers will say that her helping is for show. Her fans will say she's true, but what you see is what you get with her. Almost all of her charity works, she doesn't take pictures of. Nothing. Only if there were people who donated that she has to document," Neil points out. "During the first few months of the pandemic, she was busier than the time she was working. Kasi every day she would be on her iPad looking at things, to organize things, for the tents and everything, for Shop & Share. She's busier now than she was when she was doing soaps. With her, there are no hidden agendas, nothing like that. It's really just her."
This raw, real, and relatable side of Angel is highlighted in her feel-good show on the Kapamilya Channel, Iba 'Yan!, which is directed by Neil himself. The show's title is a play on the word "bayani," as it features modern-day heroes and their inspiring stories. "It's about people who are helping other people. So we try to help them out and give them a little push para mas marami pa silang matulungan," Neil says.
Iba 'Yan! at its core is a collaboration between Angel and Neil, but he still dreams of directing a movie with her as the star. But as expected, because of the pandemic, that dream has to wait. Producing this dream movie or any movie for that matter is out of the question for Neil today. "Maybe after the pandemic," he shares. "There's a lot of restrictions eh. I don't want to make a film that has a lot of restrictions. Maybe in God's time?"
For now, there's another thing fans and followers of this couple can look forward to: their very own "The Angel & Neil Channel" on YouTube and Facebook. Inviting everyone on social media to watch out for their project, Angel writes, "We hope you can join us as we start this digital venture and share more of our journey with you as we navigate the new normal." What a way to immortalize through vlogs the moments they'll share together in the months leading up to the day they officially become husband and wife!
All he needs
The new normal comes with a great deal of uncertainty, but Neil is content with how things are with his relationship with Angel and how his career and businesses are striving to regain their footing. It's all thanks to Angel, who helps make him see the value of contentment and realize how that's not synonymous with lack of ambition. "I can't imagine someone else keeping me content," Neil reflects. "For me kasi, being content is the hardest thing to achieve. Especially when you're a go-getter, it's hard to be content. But when I'm with her, I'm at peace. I mean, you can say a lot of colorful words but being at peace, content, happy, those are priceless. We love each other a lot—that's a given. Pero she also makes me want to become a better person."
The stress and anxiety brought about by the pandemic became more bearable, too, with Angel keeping him company most of the time and looking after his well-being. She's used to being home alone, but he's the type who loves big crowds. Culture shock in quarantine has been a real struggle for many, including Neil. It was Angel who helped him adjust and shape his new normal. He admits that if it weren't for her, going through this situation would've been way harder.
But it's not just Neil who gets inspired and motivated by Angel's strength and courage these days. She has this way of spreading positivity without being preachy. Angel shares, "Actually, madaming mga nade-depress ngayon and gusto ko lang sabihin na it's okay. Depressing talaga 'yung nangyayari ngayon eh. And siguro kailangan din ilabas, i-release na depressed sila, kaysa sa mag-pretend na 'I'm okay.' 'Wag tayo magpabulag sa fake positivity." And as declared by the latest K-Drama she binge-watched, she quips, "It's okay to not be okay."
Besides, we're just human. Even heroes get tired. Even heroes need a break. This is why, Neil says, "I want to take care of her for the rest of my life." After all, to him, Angel as the unstoppable volunteer, activist, and public figure is "the sweetest hero you'll ever meet." She could use all the love and support only a life partner can give, and be driven by that fuel in her consistent effort to be better and to do more for others.
Through the eyes of Neil
With quarantine rules easing up and people now trying to bring back a sense of normalcy into their lives, Angel and Neil are also getting back to work little by little. Neil is busy directing Iba 'Yan and handling his restaurants that have just resumed operations. Meanwhile, Angel's work calendar is slowly getting filled up with meetings and tapings for Iba 'Yan, photo shoots, and online interviews, devoting at least two days in a week for her to rest, relax, and recharge.
Photo shoots are challenging to mount these days for obvious reasons. But here at Metro.Style, we continue to find ways to deliver exclusive content to our readers—hence, the idea of having Neil photograph Angel for this special digital cover feature. With his background as a film producer/director, he sure has that creative streak and an eye for what looks good. Vision and execution, however, are two different things. Though presented with challenges in terms of the technical side of photography, Neil was on board with the idea. Angel liked it as well, saying, "I think ang ganda ng concept niyo na 'yun kasi siyempre hindi naman nakikita ng mga tao kung papaano niya ako nakikita 'diba."
Detailing how they pulled off this shoot in her home, she recounts in jest, "Nakakatawa siya. So 'yun na nga kasi, 'through the eyes of Neil Arce' 'diba. Hindi kasi siya talaga magaling mag-picture, aminin na natin 'yun. So, siyempre [I was telling him], baka p'wedeng i-angat mo naman nang konti, alam mo naman tayong girls. Kailangan pantay ang framing. Sasabihin niya sa akin, 'O, 'diba through the eyes of Neil nga?' So wala kang marereklamo. Pero kinareer naman niya, nakakatawa. Ang aga niya nag-setup sa bahay, hindi naman niya alam paano gamitin 'yung mga gamit, pero nag-setup siya, alam mo 'yung ganun?! So, may effort talaga siya. Namawis siya nu'ng buong shoot na ito. Nagtawag nga ng glam team eh, siya 'yun lahat, 'Gusto ko may makeup ka dito, gusto ko ganyan ganyan.' Tapos nu'ng nakita niya 'yung pictures, super happy siya, so na-happy din ako. 'Pag nakikita kong masaya siya, masayang-masaya rin ako."
Neil's photos did come out great; they're special in that no professional lensman can ever replicate the heart of these photographs. They show Angel at her prettiest today, from her husband-to-be's perspective. She is, in a way, his muse, but when the cameras are put away and the lights are turned off, Angel is just Angel—his friend, his confidante, his motivator, his partner, his source of happiness.
Photography by Neil Arce
Creative direction by Kat Cruz-Villanueva and Raff Colmenar
Makeup by Mike Bawa
Hairstyling by Jay Wee
Styling by Cath Sobrevega and Riri Verano
Special thanks to Patricia Co and AJ Canonizado