EXCLUSIVE: Atasha Muhlach Talks About Growing Up, Family Lessons, And The Future She Wants To Paint For Herself
Charlene Gonzalez and Aga Muhlach's daughter Atasha gets real about figuring life out in her 20s and feeling how the best is yet to come
Take it one step at a time—baby steps, if you have to.
Youth, in spite of its uncertainty and confusion and many decisions, was designed to be savored, and not raced through.
At 19 years old, it's a lesson that first time Metro.Style cover girl Atasha Muhlach is learning day by day as she hurdles life's milestones at her own pace, finding balance and stability with each moment forward.
On her mind is a mishmash of thoughts and memories, feelings and anticipations that reflect the unique in-between space she's currently at. Post-high school life followed by college abroad—what's that going to be like? Leaving family, tasting independence, finding an appetite for risk, deepening her understanding of the world and how she fits in it—these are next on the agenda for Atasha, as she transitions from adolescence to young adulthood.
"I'm just excited for all the experiences that will come my way. I love the idea of a challenge," she begins.
"The overall process of learning new things is not just from Point A to Point B to your destination. It's a matter of how you can get there and how far you can get," she adds with a smile, showing the confidence she needs to live life the way it was meant to be lived whether she realizes it or not.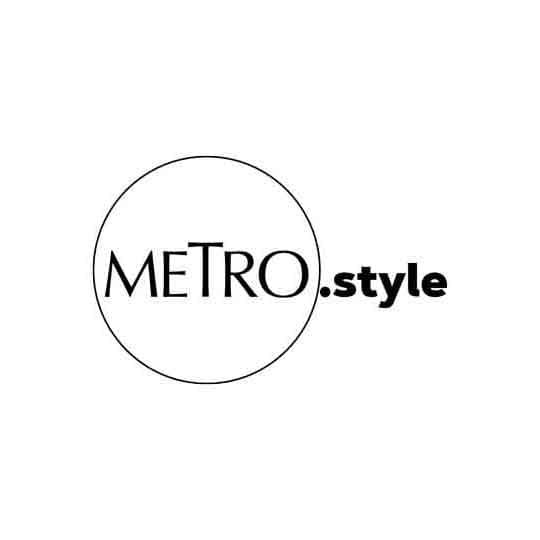 Atasha Muhlach on the cover of Metro.Style | Pleated dress by Mark Bumgarner | Photography by Charisma Lico
"For years, we were always just waiting for the big celebration, which was graduation day, for all of us to be together," Atasha tells us as she casually sits on a sofa, her electric pink dress contrasting against her beach-baked skin and chocolate waves.
"But we're very grateful! We still had our family. We got to spend quality time together. Everything about it, even though it was just so simple, it was honestly everything we could ever ask for in a sense," she continues.
Atasha and her twin brother, Andres, graduated from high school in May last year. It was month two of a nationwide COVID-caused lockdown, and the timing effectively made her one of the unlucky students who graduated via a video conference call, sans graduation gown, class photo, and parents cheering loudly in the audience.
But even the most unfortunate situations have trade-offs, and as for Atasha, missing a physical graduation—and spending countless days within the confines of home—she's quick to point out the silver lining.
"We've always kind of looked for time together as a family because we always have our own busy schedules. The whole pandemic kind of just [had us] stay in one place together, bond, and do everything we need to do as a family," she explains.
It's not often that a showbiz family like Atasha's has time to do just that—be a family. Her dad, Aga Muhlach, and her mom, Charlene Gonzalez, both being television and film actors, and her brother Andres, being a teenager himself, almost always had schedules that kept them away from each other. Quality family time was as elusive as shooting stars on even the clearest nights, but when it was found, it was always an experience for the books.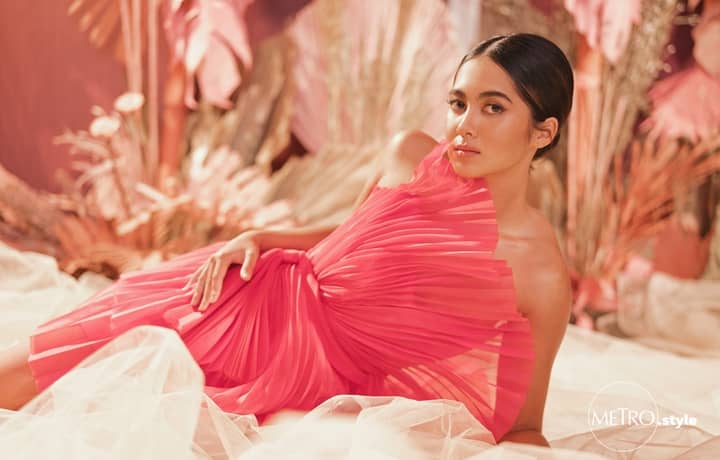 Atasha Muhlach on Metro.Style
Atasha Muhlach on Metro.Style
"We've always kind of been a tight knit family. The whole pandemic just gave us more free time together because that's really what we needed... We all get along. We're all understanding of one another," she reveals, her eyes visibly lighting up at the thought.
These long, uninterrupted hours with mom and dad have definitely been the balm to the disappointment of having her own university plans shelved.
Like Andres, Atasha was meant to fly out to the UK last January for college. Nottingham was her destination of choice. For months and months, she anticipated all the brand new, unfamiliar, exciting experiences waiting for her in a place miles and miles away from home, but even so, COVID had other plans. A new strain of the coronavirus made UK a hotspot for faster rates of and potentially deadlier infection, meaning it was a no-fly, no-go for international students like Atasha. All this happened for her while Andres flew earlier to Spain without issue where he's now making new friends, seeing new sights, feasting on Spanish cuisine, and yes, growing up.
Anyone's patience would would wear thin, but not Atasha's. After all, one of the lessons Aga and Charlene taught their kids was to always be happy. Even the most frustrating of situations can look totally hopeless with no chance of redemption, but if you look hard enough, there's always good hiding underneath even the dustiest, grimiest corners.
For now, Atasha's college life is online. She's majoring in business, and she hopes what she learns helps her nourish her naturally creative self and artistic pursuits on more practical know-how.
Even with the unideal setup, she isn't complaining.
Less time outside means more opportunities to bond with the family, something that's never going to be the same once she and Andres have both officially flown the coop. She knows there's no going back to this life, the only life she's ever known so far, once she becomes independent. One of her best memories of making her way to this cusp of life is this: "I learned golf with my dad! We would make paper golf balls in the garage and we would just have a go at it. We'd have a carpet, a mat, and we would just start swinging towards the gate, because [the balls] were paper and weren't going to hurt anything," she laughs.
It's small and silly, but everyone knows that these little moments leave the biggest impressions.
With her parents, she also attempted to learn how to cook just so she could help teach Andres (kind of) to feed himself when he makes it to Spain. He's only been away for three months, yet she already feels the twin brother-shaped hole he left behind. There's no one to drive around their neighborhood with, no one to enjoy Netflix sessions with, no one to play ball with, no family BFF to have late afternoon conversations with.
It's the first time the Muhlachs have been reduced from a quarter to a trio, and though it's deeply bittersweet for all of them to have to own up to life's inevitable experiences like this, Atasha is also using the time to gain self-assuredness as her own person.
"Because of the time under lockdown, I was able to just practice things that I used to do as a kid, because I had so much free time, like music and art," she reveals.
In case you didn't know, Atasha is a self-taught artist. She's a painter, specifically, while music (instruments and singing) is right up her alley, too.
"It was kind of just one of those things I like to use to wind down just to end the day with. I'd have Netflix on and I'd just paint," she says.
"Usually I like to paint people, faces in particular because there's just something about the facial expression in the eyes that translates a whole new message. You can kind of read their emotions just by the way they're looking at you. I usually like to paint older people. The older they get, the texture of their skin tells a story. At the end of the day, it tells you just how far they've come as a person," she discusses. One of her paintings, a closeup of a face of a man she and her family encountered on a trip abroad, hangs as a centerpiece in their living room.
Though she's never received any formal training for her work, there are some artists who Atasha admires, specifically (in)famous street artist Banksy. How he communicates his stance on political, cultural, and social issues through his art has always piqued Atasha's interest.
On the other hand, guitar, piano, and ukulele are her (musical) weapons of choice. They've helped her reconnect to a part of her artistic identity that had been sent to the backburner.
"Growing up, we always liked to be creative, me and my brother. We've done many recitals, even Sound of Music, and I always enjoyed the experience of just being around people, working together. When I was little, I had more time and we'd do voice lessons, piano lessons. The older I got, I lost the time for that, and then now, we have all this time because we're still in lockdown in our home so we might as well practice it again and see where it takes you, just to build the confidence again because it's been a while," she points out.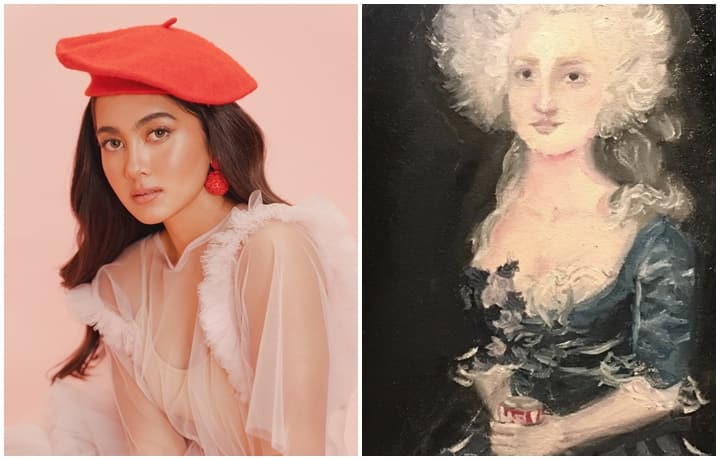 Atasha's Artworks
Atasha's Artworks
But despite her affinity for the stage, Atasha hasn't seriously considered a career in showbiz. She's not opposed to the idea, but it's not something she wishes to actively pursue at the moment. If a door opens, she'll keep a "why not?" attitude.
She even jokes about not even being able to keep a social media presence that's expected of someone like her—a Gen Z teenage daughter of two of the country's biggest celebrities, and a beautiful one, at that. It's not that she's opposed to social media. She's always just preferred to live in the moment, being present in the here and now rather than preoccupying herself with the perfect pose and an even better caption to go with the post.
It's the way her parents are, too, and with that thought, she realizes just how much she's taken after them.
With adulthood on the horizon, Atasha realizes just how much her parents have played a role in nurturing the qualities about herself she's proudest of, the positive view of the world that's helped her hold her head up high.
She takes the time during this shoot, her first-ever cover shoot with a (digital) magazine, to reflect on how her mom and dad have indelibly shaped her.
"They've just always been supportive," Atasha shares.
"If we make a wrong choice or if we don't know what to do, rather than just getting mad at us, they just guide us through the way—how life works, what to do in certain given situations, which option is best to take. They always support what we have to say but they always give their input and their advice. They never just get mad at us, or disciplined us in a very military way," she says with fondness.
Ultimately, it's this empowered upbringing that's allowed Atasha to dream big for herself.
Unafraid of her parents reining her in for wanting to do too much or wanting to go too far, she's bravely discussed with them her plans for her own future.
It started with her choice of the UK. The expectations were she would go to the US, where they traveled to as a family every year, or Australia. But this time around, Atasha listened to her own gut and flexed her decision-making muscle that's only going to gain mass over time.
And then she zoned in on a major. Business was it for her, even though something in the arts was the more obvious choice.
Next came her contribution in choosing a flat for her accommodations as a student, and all the other things that come with moving to a place so far away from home, where culture, language, customs, and traditions couldn't have been more different from her own.
"Everything is a little nerve-wracking because it's a foot in a whole new world!" Atasha guses.
"For years, I was used to just high school and getting the work done and then now, it's a whole new different environment away from my family by myself, without my brother who I grew up with. It's going to be a new, fun experience. I'm excited to see how that turns out," she nods.
As for her parents who may be happier about Atasha having a little more time left with them, she says, "They're excited for us to have new, different experiences and a new approach to life, being independent. But at the same time, I think they're also a little bit nervous because we've grown up together. We were always such a tight knit family and still are a tight knit family. I think for the first time, we're all going to be going our separate ways."
But until that happens, Atasha is soaking up all that's comforting and familiar until it's time to go—her home, Metro Manila's cityscape, the sound of her mom and dad's voices and their physical presence in their lives, and to some extent, her youth, too.
She officially enters her twenties this year, and then "adulting" will be as real as ever.
She feels prepared for the major life milestone for the most part, but it helps a lot to know that mom and dad, and Andres too, will always have her back should she need a cheer squad to keep her motivated and optimistic.
"I'm very grateful for the opportunities that come by and I'm just excited to see where life will take me. As of right now, I'm just taking things day by day," Atasha ends.
But as early as now, we're calling it. Atasha is on her way to good things, greater, even, than what she imagined.
Photography by Charisma Lico
Creative direction and production design by Chookie Cruz
Sittings editor: Kat Cruz-Villanueva
Videography by Bria Cardenas
Makeup by Robbie Piñera
Hairstyling by Antonio Papa
Styling by Pam Quiñones, Shark Tanael, and Claire Fernando of Qurator Studio
Shoot coordination: Grace Libero-Cruz, Judy Arias, and Cara Tirona
Shot on location at Okada Manila
Special thanks to Donna Manio