A Perfect Score: One Hundred Years of Gratitude
Celebrating a century of life, love, honor, and devotion with Ambassador Bienvenido "Benny" Tantoco
There's a satisfying sense of wholeness and awe at the number 100. We divide history into centuries, and measure perfection as 100%. Many countries reward their citizens when they reach this milestone. There is a growing field of study devoted to cities with many centenarians such as Genoa (300 at last count) and Shimane, Western Japan, which has the highest number of centenarians per 100,000 people, and has held this record for eight years. One article on this field teasingly asked: Is 100 the new 80?
The royal in the field of retail, Honorable Ambassador Bienvenido Tantoco, Sr. is marking his 100th year on April 7, 2021. In that time, he has raised the Tantoco clan to never publicly speak against any family member in an interview or step down from family duties. The Ambassador has made sure that no matter how large the family grows, they must remain tight-knit, loyal, and loving. So as the empire grew from retail to real estate and beyond, family remains the top priority and the true jewel in the crown.
From Malolos to Rome, to Morocco and Back Home
As I read the biography of the Ambassador, there were three aspects that really stood out and fascinated me. The first was his idyllic childhood in Malolos, which came to an abrupt end when his father died, and so the young Benny (an American nickname as he was born during our American colonization) became the family breadwinner as a working college student of sixteen. The second was his stint as an ambassador to the Vatican, a stint that brought the highest of highs and the lowest of lows to the Ambassador, his wife, and their entire family. The third was the chapter on his domestic staff. While it was very cinematic to read how a boy with a provincial and yet genteel and simple life rose to co-found the country's most prestigious retail empire and then to be rewarded with a plum diplomatic post, the most heart-tugging part of the biography were the stories of the unswerving love and devotion of the Ambassador's household staff.
Donnie Tantoco also shared that when his Lolo visits Starbucks and the shops of Stores Specialists, he greets all the guards very warmly, and gives them GCs. He does so to thank them for their hard work and to make them feel that they are part of a family. It brought to mind the lines of the Rudyard Kipling poem: "If you can talk with crowds and keep your virtue,/or walk with kings—nor lose the common touch; ... If all men count with you, but none too much/If you can fill the unforgiving minute/With sixty seconds worth of distance run—/Yours is the Earth and everything, that's in it/And which is more—you'll be a Man, my son."
As his own son, Bienvenido, Jr., more fondly known as Rico, puts it: "Of course, we are grateful to have a father who considers family unity and love of the utmost importance."
Indeed, family is at the core of Bienvenido's life—from his family of origin, to his now very large family of six children, their spouses, twenty one grandchildren, forty great grandchildren and one great great grandchild. While the Tantocos were a prominent family (nine of the twenty women of Malolos addressed in the famous Rizal letter were Tantocos), his father Luis drilled into the child three simple things: "to work hard, to be punctual, and to be fair."
In the biography An Appointment with The Vatican, Jojo Silvestre writes: "When he was old enough, Benny accompanied his father to their rice field in Pompong outside of town. He also helped guard their fish pond as the fish got bigger, ready for harvest. 'We ate kuhol (an edible snail), along with meat and vegetables,' he remembers. In a way, it was a picnic for him… By taking his son with him in the pursuit of his livelihood, Luis was setting an example."
But life wasn't always work. The young boy could find fun even in the simplest outings, such as swimming in the river or sharing bicycle rides to school with his best friend, Pepe Lomotan. And though his highest grades were in arithmetic, his favorite subjects were Music and History.
Taking the lead of both his parents, Ambassador Tantoco passed on the values of hard work and family to his clan. From the Tantocos, he learned the paramount importance of a work ethic and civic duty. His mother, Carmen Fabella Rufino, was a piano teacher and with four pianos always with students, also passed on a life of devotion to one's passion. He then saw that a life of business must be nurtured and balanced with a love of the arts. She also passed onto him her ardent faith.
The family's farms could only support the eight children until high school. But Maestra Mameng, as Mrs. Tantoco was fondly called by her students and the rest of the town, knew that her relatives could help the young Benny with furthering his college education and with an early start in the professional world, as well. From his biography, it is written: "On the day they were leaving for Manila, she woke up early and prayed to God and Our Lady of Guadalupe. Over breakfast, Luis once again spoke to his son of what was important in life. To work hard and to work even harder. To be honest, to be fair, to be kind. The young Benny took this all in, ever respectful of his father who always made sure to impress upon his son that honor is the mark of nobility, no matter one's status in life."
And so, Maestra Mameng's prayers were answered. Her cousin Vicente Fabella agreed to give the young honor student a full scholarship at the family owned Jose Rizal College (now a university) and her cousin Vicente Rufino gave him a part-time job in the theater business, which included the most popular movie theaters of that time, State, Ever, Lyric, and Avenue. His formidable work ethic and unerring honesty made his bosses and relatives both proud and happy. But when his young and enterprising wife Gliceria Rustia Tantoco could no longer handle on her own the growing store she had started in their living room, he resigned from the Rufino Group of Companies, and took on all the financial and operations obligations of Rustan's.
From their complementary skills down to their rhyming nicknames of Benny and Glecy, the Tantoco couple were a perfect match. Jojo Silvestre writes: "In the early years, Benny would come home in the afternoon to check the finances. That was his expertise as an accountant. Then, he also made sure that since people were coming and going, security measures had to be put in place. The storage had to be well secured. Stockroom operations had to be efficient. Importation of goods, including application for dollar allocation, should follow appropriate procedures in compliance with the law. These aspects of the business were his domain while Glecy was the face of the store, the one who met the customers, dealt with news hens who began writing about the store, and traveled to the fashion capitals."
Ambassador Tantoco never lost his dedication and discipline as a working honor student. From managing theaters, he learned to run and then expand a retail empire. The Tantocos dreamed big and wanted Rustan's to be at the same level as the world's most famous department stores, the likes of Harrod's and Saks Fifth Avenue. And so Rustan's became the country's premier shopping destination. When he got the appointment as the Ambassador to the Vatican, he understood the nuances and particular requirements of the job and asked for "tutorial lessons" from Ambassador Alberto Katigbak, a former Philippine envoy to the Holy See; he invited the former ambassador to stay with the family at The Grand Hotel in Rome. As Mario Katigbak, the ambassador's son and the head of Hermès in the Philippines explained it: "Being posted at the Vatican is a different assignment because its concerns are different from the usual political or trade issues that one deals with in a typical country. The church protocol, too, has its distinctive features."
For a man of faith, who has gone to daily mass all his life, who is an unabashed devotee of the Sacred Heart, Our Lady of Guadalupe and the Divine Mercy, to present one's credentials to Pope (now Saint) John Paul II and in the elated and justifiably proud company of his family was more than a dream come true. To this day, being called Ambassador is a huge honor for the gentleman from Malolos. At his presentation ceremony, the Pope told him; "The art of diplomacy, Mr. Ambassador, is the art of peace and progress through dialogue and negotiation." The Pope also told the Ambassador of Sister Faustina and the Divine Mercy and thus, it has become a personal apostolate of Benny Tantoco to spread the devotion to the Divine mercy.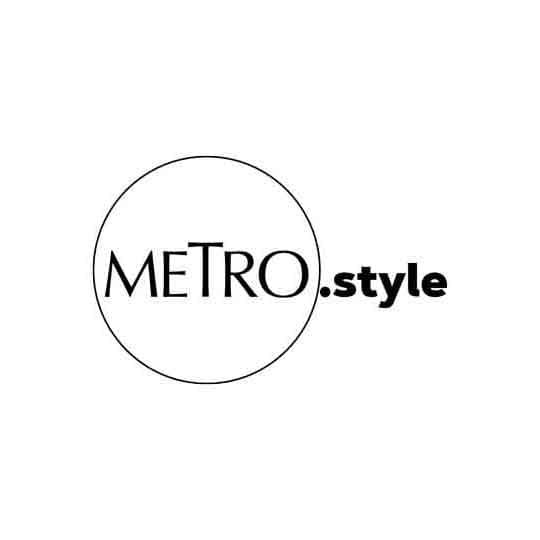 A SAINT AND HIS APOSTLE. Pope John Paul II and Ambassador Benny Tantoco. The Pope himself told Benny about Sister Faustina and he has made it his personal apostolate to spread the devotion.
The years in Rome, from 1983-1986, were heady and historical. In an interview with Millet Mananquil for the Philippine Star, Zenaida Tantoco reminisces: "Easily, my most outstanding and happy memory with my dad occurred on a sunny morning in Rome on July 7, 1983. That was the day my dad presented his credentials to Pope John Paul II as the Philippine Ambassador to the Holy See… Even today, from our expressions in the photos, I can still feel the great significance of the moment; that feeling not only of pride but more so, the importance of our Church, our religion, and the great Kingdom of God, which my dad was henceforth going to serve."
The Tantocos hosted Italian nobility, archbishops, and bishops and Filipino dignitaries. But life was still all about family. Grandsons Anton Huang, Dino Pineda, and Joel and Donnie Tantoco had come to live with their Lolo in Rome. Youngest daughter Maritess, who was studying at university in Rome, had to upgrade her hostess skills almost overnight. Her mother Glecy once called her and said that former First Lady Imelda Marcos was on her way to Rome with her entourage and would be having lunch at the Ambassador's residence. In a matter of mere hours, Maritess had to find caterers, tables and chairs for a party of one hundred fifty persons.
Every year, the Tantocos hosted a Christmas dinner for all the Filipino priests and nuns in Rome. But it all came to a crashing halt when People Power put an end to the Marcos regime. The Tantocos faced political persecution, police harassment, and false accusations; and though he wasn't asked to do so, the ambassador resigned his post. They went into exile in Morocco, and began a much more modest life, in a simple home that also became their office. Daughter Marilen Tantoco compared it to the early days of Rustan's. She moved to Morocco to live and work with her parents. Her son Chris said in an interview for his Lolo's biography: "The memory I have is of Lolo who would always make time to entertain us. One summer, he knew that MJ (his brother) and I were really bored so what they did was he got the hose, then started running after us. We really had a good time being chased by Lolo with a hose."
But even if they had been personally invited by the King of Morocco to live there, always in their hearts, the Tantocos longed for home. In 1993, they met with then President Fidel Ramos who only guaranteed their security but not their immunity from lawsuits. They came home in December, and celebrated Christmas with their two families: the Rustan's management and staff, and then their children and grandchildren.
But it was a bittersweet homecoming. Glecy's illness was so advanced and she passed away on a First Friday, on June 3, 1994. Even within the family, there was trepidation. What was the future of Rustan's without its public face, its heart and soul? And so the man in the background had to step into the spotlight once solely occupied by his wife. Of course, their six children were all solidly behind their patriarch. The eldest and only son, Rico, had been ably holding the fort locally while his parents were in exile. Eldest daughter Zenaida, known to friends as Nedy, had not only headed the store but also spearheaded Rustan's Marketing and Stores Specialists, Inc. Second daughter Menchu Tantoco Lopez was running the supermarket. And younger daughters Marilou Tantoco Pineda, Marilen Tantoco, and Maritess Tantoco Enriquez were also all actively part of the business.
But the Ambassador was not going to fade with the dying of the light. In his biography, it is written: "If he was heartbroken, he did not make a spectacle of it. From his youth, when faced with problems, he had always kept calm. Neither his father's untimely death nor Don Juan Rustia's fury cowed him. The ravages of World War II did not render him hopeless, and the bad times in Rome did not arouse rancor in his heart… Although heartbroken, he was at the same time hopeful. He needed to be hopeful. If it was the end of an era, it was also the beginning of another. Benny was now the man in charge. This was no longer just the backroom."
A New Main Act
From the supporting role, the ambassador, known as BRT by Rustan's management and staff, had to become the leading man. Reggie Aguinaldo, of Tyrell Limited, the purchasing agent of the retail companies of the Rustan's Group puts it thus: "He became more active… He was never tired, he was always enthusiastic, as he took note of trends and developments. He was actively involved in making choices… Through time, by accompanying Tita Glecy, he developed that keen eye for choosing what would sell. He understood the importance of tradition, but he also believed in change to adapt to the times and trends… The best proof of his success in this effort is the way the third generation has assumed leadership roles and now contributes to the further growth of the Rustan's Group of Companies."
When he felt that the second and third generations could be trusted with day-to-day operations, he concentrated on fostering the unity of the family. He insisted that the whole clan be present for mass and Sunday gatherings. Christmas Eve was also a giant reunion. He also began a tradition of treating his entire family to fun summer holidays to celebrate his birthday, since he was born on April 7, it would usually coincide with, or was around, Holy Week or Easter.
His youngest daughter Maritess reveals: "I am the only one with no children of my own, but my husband has children from a previous marriage and Dad has always accepted them as his own grandchildren—even before Renato and I were married. They live in Sydney, so Dad is always asking about them and checks how they are doing." In turn, his children and grandchildren love to keep him company. They make sure that there is always someone in the family for his meals, whether weekday lunches and dinners or Sunday get-togethers. He would attend the brand launches and fashion shows of the Rustan's group, and loved to spend his weekend mornings at Starbucks. When he saw brands on his travels that would fit in with the Rustan's DNA, he would excitedly tell his family and make sure that it would be Rustan's that would carry said brands.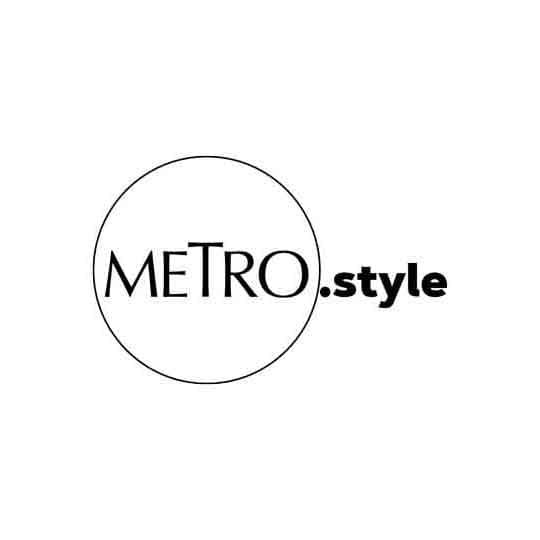 A FAMILY PORTRAIT. To create fun and lasting memories, Ambassador Benny Tantoco treats his whole clan to a summer holiday for his birthday. This is a shot from his 93rd birthday.
A popular saying on social media goes: "May you have friends who are like family and may your family become your friends." When he left the day to day work to his family, and found more time to travel and socialize, BRT cultivated friends of all ages, from all fields, and cared and looked out for them as his own blood family. One of these friends, eye surgeon Dr. Michael Tolentino even remembers meeting BRT as a teenager and being in awe of the distinguished and dashing diplomat/businessman/leader. "Examining people's eyes allows one a window into the patient's soul. It was through these many visits that transformed the relationship from an acquaintance to a friend… You look at Tito Benny and you see right away that there is love in his heart. He is a man with a heart full of love, and he doesn't [just] keep that love. He shares it and gives it away."
What stands out from all the stories and anecdotes about this gentleman, who raised his son and all his grandsons and great grandsons to also always be gentlemen, is not just his great love for his God, his family, and his extended family of staff, employees and friends, but his love for life itself. From the little boy who saw a bicycle ride with his best friend to school as a grand adventure to the diligent working student, to the supportive husband to the ambassador, and to the pilgrim patriarch—Ambassador Bienvenido Tantoco faces life with energy, enthusiasm, and endless curiosity. Long may he reign over his family, his business empire, and in the hearts of all who love him.
In the Words of His Children
METRO SOCIETY: The introduction to his biography has this line: his faith has never wavered. What moments or circumstances were the greatest and truest manifestations of his faith?
MARITESS: "One would think that it was his appointment as the Philippine Ambassador to the Vatican. But in my humble opinion, it was from an experience I had when I was about 15 years old. We were in New York on a buying trip and they took me along that summer for exposure and experience. Every day, I remember Dad would go to mass at the Church of the Sacred Heart on Madison Avenue because he was devoted to the Sacred Heart of Jesus. The church was a good 40 blocks away from where we lived and he would walk both ways to get to and from there, every single day."
MARILEN: "Daddy has an apostolate to the Divine Mercy. I have known that he and mommy were devotees of the Sacred Heart and as time passed, it became stronger. Daddy is also devoted to Our Lady of Guadalupe. Before he sleeps, he prays the rosary every night. We also hear mass with our employees at the Sacred Heart church where there are special occasions."
MARILOU: "It was during his time in Rome when back in Manila there was political upheaval connected to the Marcos regime. And my parents' subsequent exile in Morocco to escape political persecution."
NEDY: "Specifically after the Marcos era, Daddy was very sure that God would take care of him, his family, and his business."
RICO: "He believes that Christ is our Savior and he will take us to eternal happiness with him in spite of our sinfulness."
METRO SOCIETY: How does it make you feel that your father takes the time and effort to really get to know your children?
MARITESS: "Of course, it feels great."
MARILEN: "I am so blessed and happy for the love that he gives to all of us. We are very happy that our father is so family-oriented. In fact, we travel together to different places to celebrate his birthday and spend time with the whole clan."
MARILOU: "It teaches us that family comes first and that he truly is a family man."
NEDY: "It makes us all feel that we are part of a loving, caring family with a beloved patriarch at the helm. It's a feeling of being loved and secure."
RICO: "Of course, we are grateful for a father who considers family unity and love of the utmost importance. He often imparts his wisdom to us especially with how to be well directed in life. He is a friend because we can talk to him with openness and trust."
METRO SOCIETY: Your dad used to work in a company that ran movie theaters and has led a fairly cinematic life. If you were to choose any actor, foreign or local, living or dead, to portray him in a movie, who would it be?
MARITESS: "I would have loved to have had him played by Sean Connery! (laughs) Not as James Bond, but as a dashingly handsome man, which my dad was, and still is!"
MARILEN: "If there is someone who could have portrayed him in a movie, it would have been Fernando Poe, Jr., because he was charitable and humble."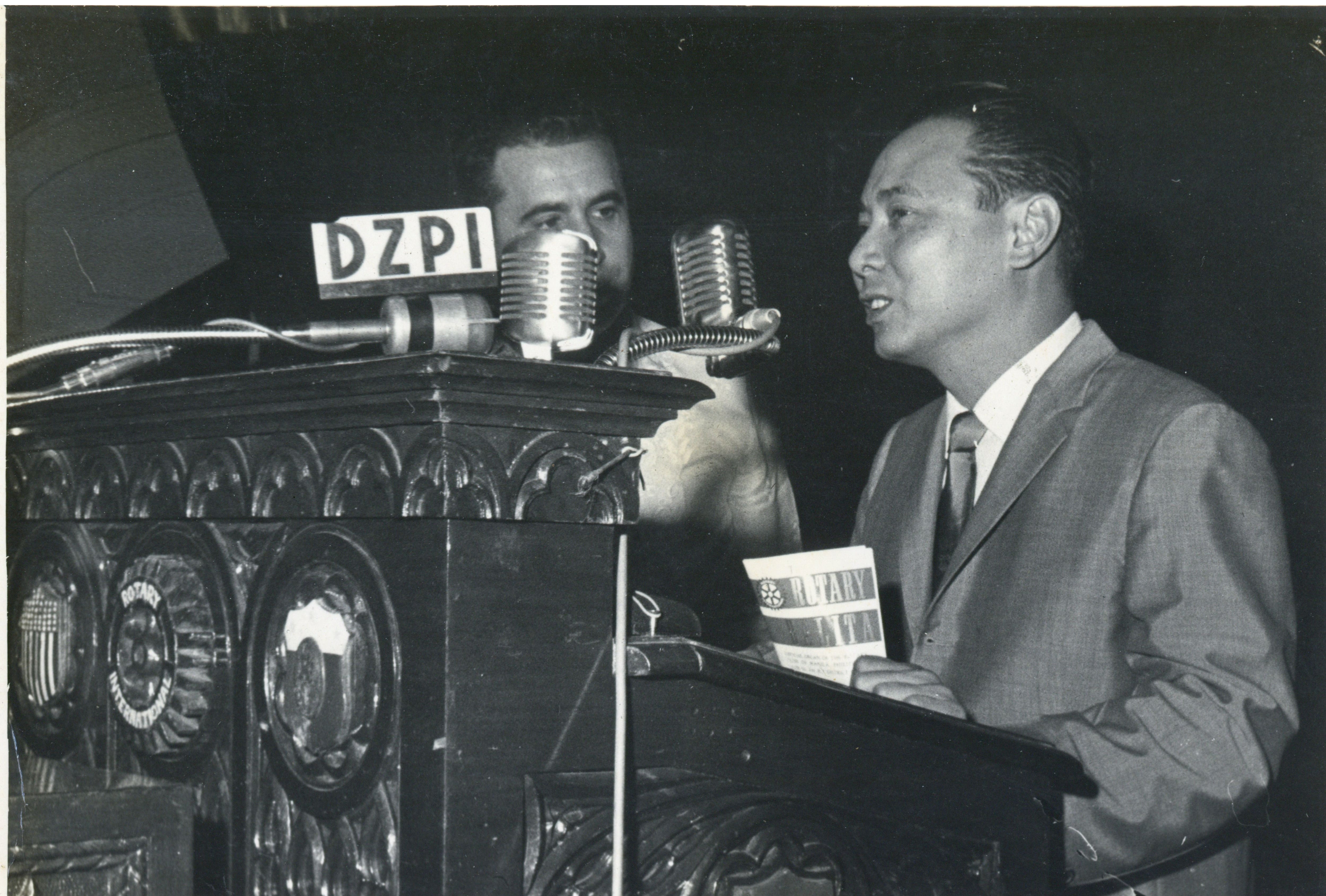 Bienvenido "Benny" Tantoco
Bienvenido "Benny" Tantoco
Photos courtesy of Rustan's