EXCLUSIVE! Next Level: Catriona Gray Is Stepping Into The Future
After conquering the universe, Catriona is ready to break the limits and defy expectations
Every new beginning comes from some other beginning's end, as with the song. And true to form, Miss Universe 2018 Catriona Gray may no longer be the reigning queen but this only marked her transition to another eventful journey that's sure to highlight her versatility, authenticity, and generosity as an individual.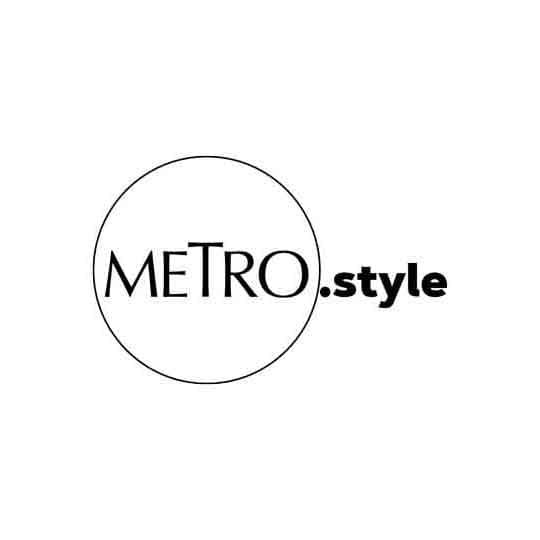 Miss Universe 2018 Catriona Gray is featured on Metro.Style's digital cover, done in collaboration with Samsung Galaxy Fold. | On Catriona: Top and skirt by Ushi Sato and vest by Yves Camingue
The words that accompanied the moment she had her final walk during the Miss Universe 2019 coronation night summarized her beautiful heart. She said, "I've always believed that us women, we have the power to redefine our generation. When we raise our voices together, the words 'women power' become more than just a phrase—they become a movement."
And, as she gracefully walked onstage in her exquisite turquoise gown by Mak Tumang, one thing became clearer: Even without a crown, Catriona will continue to be a queen. She will keep using her voice for good, championing her endeavors and advocacies. That's because, as a queen, she's not only regal, she also has a heart of gold. It's the kind that beats faster for the love of others. This is the core that motivates her actions.
"I hope that my legacy would be that I was a queen who served. It was always my main goal, being in the role as a Miss Universe, to be someone who constantly contributed—whether it be through being a good example or using my voice for something that I felt was going to give a positive impact," she enthuses.
People will try to put on these expectations of you or, like, you should do it like this, or you should look like that, or your journey should look like this. And I never followed it, so I'm not doing the same. I'm embracing who I am and I'm not like anyone else. My journey is not gonna look like anyone else's and I think that's the magic
Elevating herself
Breaking the limits and defying expectations are challenges this multifaceted woman lives for. Where there's a chance to do things she or other people initially thought she couldn't, Catriona enthusiastically and fearlessly treads that path. Not one to conform to norms, she's always been the type to welcome opportunities where she can think out of the box and go beyond the standard mold.
Today, the dominant emotion for Catriona is one of sheer excitement for what's about to come. She's more than ready to step into the future and show a version of herself that many people haven't seen before.
Her first order of business for the year—elevate herself with one of Metro.Style's most avant garde, most fashion-forward cover to date, which took inspiration from the form and futurist-inclinations of the Samsung Galaxy Fold. In the same manner that this product's in-foldable design is innovative and category-defining, Catriona is taking great leaps forward, while showing courage and exercising flexibility in the industry she's about to explore.
It's her strength as an individual, her zest for life, and her constant search for innovation that essentially make Catriona's star perfectly aligned with the Samsung Galaxy brand.
Like this pioneering product—an object of modern luxury which allows users to do more with its various multitasking features—Catriona's potential is limitless.
And indeed, the path of Catriona diverges from many because she isn't afraid of being different. We're not just talking about her remarkable feat as a queen, her personal story speaks for itself. Truth be told, if there's anything she'd like to tell people who are going through a similar journey like hers and have advocacies they want to stand for, it's to not be afraid of pushing the boundaries and thinking unconventionally. Just because she's no longer a titleholder doesn't mean her work as a role model to the youth and her fellow women has to stop. The role simply morphs into a different—yet still powerful—form on a different platform, but the goals remain solid and intact.
Sure, it's a change that comes with a challenge, but one that is small enough to be overshadowed by her humongous dreams not only for herself but for other people as well. She has the influence to set trends, and being a beacon of hope to others is the timeless concept she wishes people will come to embrace.
What she strives to achieve now for herself is, more than a reinvention, an "elevation." She's happy with the way she is and doesn't want anything about her to change. The Catriona she hopes to re-introduce is still the woman the universe conspired to help succeed—only better! It's Catriona on the next level.
"I feel like I'm just going to elevate myself to be more creative in pursuing my new projects which I'm so excited about. I hope that people will get to know more of who I am, and I'll get to share what I've learned in my experiences and continue to give back to the people because that's who I feel like to be in this position for," she tells
Metro.Style
. "It's not for myself. Even though I'm not my country representative anymore, I still have that frame of mind, to know that I'm here representing more than myself and it's my responsibility to continue to give back."



I want to impart to the next generation that your dreams are worth pursuing. There are so many external pressures that tell us what we should do, what we should pursue, but I think first and foremost, we need to discover for ourselves what we want to make out of the life we live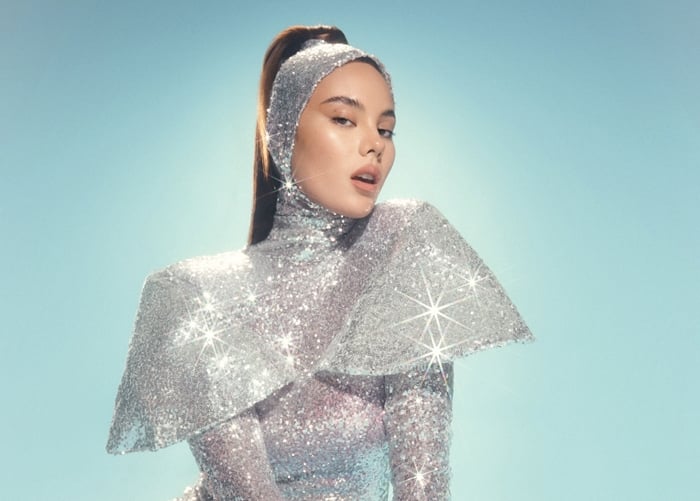 Stepping into the future
One may argue that Catriona's 15 minutes of fame is over. In the arena of pageantry, that may be true, but the unlimited time extension that opportunity has afforded her is what she plans to maximize as she embarks on new careers as a host, a singer, an author, and a youth advocate.
Catriona just turned 26 last January 6, and there are tons of stuff she looks forward to doing and achieving—yes, even those which some may doubt she can pull off.
When she started her Miss Universe journey, there were some people who didn't believe in what she can do or that she's capable of winning again because she was a titleholder of another pageant, but she didn't let that discourage her. It actually only fueled her desire to prove them wrong. Catriona explains, "I think I wouldn't want to live my life or even limiting myself to say what I can and can't do without even trying first. That's what I did in joining Binibining Pilipinas again, because I had nothing to lose. And I feel like a lot of us, we really limit ourselves already within our minds and telling ourselves we can't and secondly, with other people telling us that we can't. But it's not until actually when we go out there and be brave and actually pursue it for ourselves will we ever truly know whether we can or can't."
Catriona is not ashamed to say she's ambitious. Aware that the word typically comes with a negative connotation, she explained that that drive to succeed can have a positive spin. It can be a motivational tool.
It's important to be ambitious and set yourself goals and pick a direction of where you want to go and then go after it. But also, when you get there, when you achieve something, reward yourself for it
Catriona is now one of the artists under Cornerstone Entertainment Inc., which is known for its pool of talented singers like KZ Tandingan, Yeng Constantino, Angeline Quinto, Kyla, and Moira dela Torre. As part of this roster, yes, she's going to be a recording artist soon! In case you didn't know, she's musically inclined; she even has a master's certificate in music theory from Berklee College of Music in Boston, Massachusetts. Her single, "We're in This Together," now has close to 3 million views on YouTube; it's a song in collaboration with non-government organization Young Focus. Once her music career is established, next on her agenda is to mount benefit concerts which combine her love for music and giving back.
She was recently launched as one of the hosts of the well-loved noontime variety show It's Showtime, and she will be the third Filipino to be immortalized with a wax figure at the famous Madame Tussauds museum.
Her own book under ABS-CBN Books, titled Conquering Your Universe, is slated to be released soon, too. And she hopes to inspire readers to pursue their dreams and never give up until those dreams turn into reality. "It's a collection of lessons I learned in the past couple of years, things that I learned from others and about giving back," Catriona says of the book.
On the way to achieving one's dreams, one is likely to face detours. If and when that happens, Catriona must know what to do. She admits that she's not one to navigate through life without a clear course of action. She tells Metro.Style, "I'm very proactive, and you can ask anyone in my team, I'm super advanced mag-isip. I really have intention with everything that I put together and everything that I share, all the projects that I do, there's always an intention or there's always a vision. I don't do things basta lang. Or just like to put some things out there... Yes, I am a planner and I feel like it's better to be prepared because if something's worth doing, it's worth doing well and you can only do that by preparing."
[I shape my own future] by really taking control. There are so many forces in this world that will try and define you, or sway you, or move you. But I feel like we should at least try and push back if we feel like we should, or speak up, or go after something, or stand firm, or be flexible
Catriona is facing 2020 with this exact same courageous, ready-for-anything attitude, coupled with that gorgeous wide grin we so love on her. "My New Year's resolution is to continue to be as brave in the next pursuit as I was in the last," Catriona says. "I feel very encouraged that I was able to step out and pursue this dream and be true to myself."
Now, if life will be likened to a Q&A portion, we can all trust that Catriona will deliver the most eloquent, beautifully constructed answers to even the trickiest questions. That's just how she is, perennially conscious about shaping her own future by deciding what's best for her. She points out, "I think I always challenge myself to do things differently or to look at them through a creative lens. And I always feel like I never wanna follow a formula. I always wanna kind of set my own path and see if it works out. I mean, maybe it doesn't sometimes and that's a learning curve but I always wanna test out my own vision and be creative with it."
This queen sure knows how to not only conquer the universe but rule it as well—her universe, her rules.
I always want to keep evolving and keep on growing and never want to stay still. I think that's where my forward thinking comes around. That I always need to keep moving, I need to keep learning
Photography by BJ Pascual
Creative direction by Kat Cruz-Villanueva
Sittings editors: Geolette Esguerra and Grace Libero-Cruz
Makeup by Jelly Eugenio
Hairstyling by Brent Sales
Styling by Eldzs Mejia, assisted by Carl Alberto and Ara Madrigal
Videography: Fold Canela
Shoot assistants: Cara Tirona and Eli Montoro