EXCLUSIVE: Claudine Barretto Is Back, And She's Here To Stay!
The "Optimum Star" is starring in a movie with Piolo Pascual soon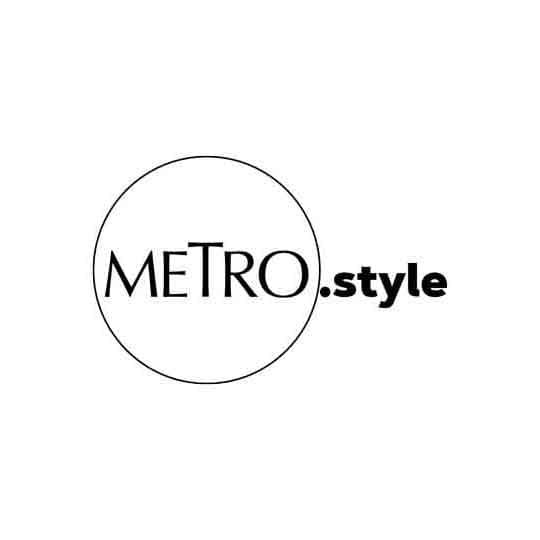 With a "Maalaala Mo Kaya" episode last April and an upcoming movie with Piolo Pascual to be filmed in Florence, Italy, "Optimum Star" Claudine Barretto is back in her element. | Rxandy Capinpin
"I just wanted to go back. I feel safe and happy here."
Here, Claudine Barretto reunites with her "first love." Here, she discovers a newfound sense of excitement and purpose. Here, she's welcomed with open arms.
Here is showbiz knocking on her door once again. And when it's about an excellent project that meets this seasoned actress' standards, the gravitational pull makes it impossible for her to resist.
Claudine is returning to the industry she's been a part of for more than half of her life.
Here is where she hopes to stay.
Back for good
In more than two decades that Claudine has been an actress, her journey hasn't been on a straight line. Unexpected curves have, on several occasions, kept her away from an ideal destination and pushed her away from the limelight. Like the TV series and movies she has starred in, drama has made its way into the ever-thickening plot of her real-life story. Still, she acknowledges that if not for all the dramas she's been through, her life wouldn't have had turning points which steered her to a direction that ultimately turned out to be for the best.
Whatever personal problems she has had to deal with—no matter how painful they were—she needed to surpass, to come out stronger, better. Every cloud has a silver lining, and that, to her, are her kids Sabina, Santino, Quia, and just over the weekend, she Instagrammed a photo with the new addition to their family, baby Noah. She drew strength and courage from knowing that these children depend on her. They taught her to become selfless while leaving a bit of space for a little selfishness to knock some sense into her. "How can you give kung ubos na ubos ka?" Claudine asks rhetorically. "Now, I've learned to be selfish. It's for my own self-preservation, sanity." One can be both selfless and selfish, after all. What's most important is for one to never lose touch of the core, the inner self that should always put things into perspective.
During the time Claudine needed to take a break from showbiz after her 2015 film Etiquette for Mistresses to recover from an illness, she embraced single motherhood. And in the course of discovering the joys of that, she realized it's possible to be a good mother while being an accomplished woman. Pursuing her passion need not mean sacrificing her chance to be a responsible parent. While work-life balance is never easy to achieve, there are ways to go about it where both aspects are fulfilled.
It isn't too late for her to welcome opportunities for personal career growth.
The public hadn't seen the last of Claudine.
Last April, the "Optimum Star" was greeted with an overwhelming feeling of enthusiasm from colleagues and fans alike, who have expressed how much they've missed working with her and seeing her onscreen. After about three years of hiatus, Claudine made a silent comeback through the drama anthology series Maalaala Mo Kaya that made noise loud enough for the universe to hear how much her heart wishes to return to her first love. You know how the law of attraction works: if you dream it and believe in it, shout it so you can attract the good things you hope to happen to you. Claudine screamed, the desires of her heart echoing through the canyon.
On the big screen, her last project was Etiquette for Mistresses. This project fell into her lap after a previous hiatus around 2011-2015. It was a box-office hit that could've put her right back on track had she not become ill. All those years that passed since then allowed Claudine to be better, and not just better in terms of health condition but better as a person. "Now, I'm okay," she quips. "Hopefully this time talaga, tuloy-tuloy na. My children are very supportive of my work."
"This is the phase in my life where, parang siguro, sabi ni God, sobrang dami na ng pinagdaanan mo, this time, I will give you the desires of your heart," Claudine tells Metro.Style.
Her Maalaala Mo Kaya episode proved that Claudine never lost her touch in acting, that talent and bida-kontrabida charm which endeared her to so many soap opera-loving Pinoys for so many years. She starred in the MMK episode titled "Dance Floor" with young actor Jameson Blake whose character struggles with Guillain-Barre syndrome, a rare disorder that could end up paralyzing the entire body. In the 2000 blockbuster film Anak with Vilma Santos, Claudine is the prodigal daughter Carla whose intense argument scenes with her mother Josie, played by Vilma, gave local cinema some of its most iconic, most memorable lines. Almost two decades later, we saw Claudine portraying a similarly doting, selfless mother role in MMK, with an added layer of being Jameson's lesbian aunt and adoptive mother. The role showcased Claudine's depth, versatility, and brilliance as an actress. With her acting, many netizens commented, "Walang kupas." They wished to see more of Claudine, whether in a teleserye or a movie, and an indication that the episode was well received was its 22.2% rating (Kantar Media).
In an interview on Tonight With Boy Abunda to promote her MMK episode, Claudine confirmed that a movie which casts her alongside her Milan co-star Piolo Pascual is in the works. She also mentioned that she's very much hopeful for a project with her fellow iconic teleserye queen Judy Ann Santos-Agoncillo to finally happen. But while that remains to be a possibility, for now, the Claudinians can take delight in knowing that their idol will be back on the big screen, and that it's set to be a major comeback.
After switching to different networks and moving to a different talent agency, Claudine is back with ABS-CBN's Star Magic. "I'm back with Star Magic and I'm so happy," reveals this self-proclaimed "prodigal daughter." She proudly shared that her return to the talent management was made official when she was included in the annual Star Magic Catalogue where she's the second artist to be featured on its pages, next to Piolo.
Milan (2014) gave Claudine several Best Actress awards from FAMAS, Film Academy of the Philippines, and Box Office Entertainment Awards. The Olivia Lamasan-directed film grossed a total of P135.88 million. Critically acclaimed, it presented an impressive chemistry between Claudine and Piolo. Now that their years-long career made them more adept in serious drama, imagine how their palpable connection would be so much better in their upcoming reunion film.
The new Claudine-Piolo offering, while set to be filmed in Florence, Italy, will be different from Milan. "It's a love story that will really touch people's hearts," Claudine shares. "Kasi choosy ako sa movies eh. Gusto ko 'pag pinanood ng mga tao, gusto nila panoorin sa big screen, hindi sa bahay, hindi 'yung bibili sila ng pirated. Gusto nila panoorin kasi maganda at magagaling 'yung mga artista at 'yung direktor at 'yung script. I want it to be a movie na matatandaan ng lahat ng tao at maipagmamalaki ng kids ko at ma-a-appreciate ng generations to come." It's just like how this generation can still appreciate the timeless and universal appeal of the projects Claudine did that can now be considered as classics: Mula sa Puso, Saan Ka Man Naroroon, Sa Dulo ng Walang Hanggan, Got 2 Believe, Kailangan Kita, Dahil Mahal na Mahal Kita, among many other quality teleseryes and movies that have allowed her to leave an indelible mark in showbiz.
This upcoming film will be directed by Cathy Garcia-Molina, who also happens to be the director behind the current highest grossing Filipino film of all time, the Kathryn Bernardo-Alden Richards starrer Hello, Love, Goodbye.
There's nothing that can stop Claudine from making a comeback, especially because she has Sabina and Santino's blessing. "Kasi before when I wasn't working yet, they told me, 'Mom, it's okay if you want to work.' So ngayon, alam na nila that Mama's going to Florence for, like, 2 to 3 weeks. They're actually excited."
"Hopefully after nitong movie, soap opera na. I'm so thankful sa Claudinians because they're so patient and you know, everyday, they inspire me. Kahit ilang years na ang nakalipas, they still believe in me. They're my inspiration also, aside from my family."
Claudine on her upcoming movie with Piolo Pascual:
I want it to be a movie

na matatandaan ng lahat ng tao at maipagmamalaki ng

kids

ko at

ma

-

a-

appreciate

ng

generations to come
Single but not alone
Since she and her ex-husband Raymart Santiago went on their separate ways in 2013, Claudine has been raising their kids single-handedly. She may have had to sacrifice her career to be a full-fledged mom, but she has no regrets. She shares, "Nobody was telling me [to stay away from the limelight], but the Claudine as a mother was telling me, 'No, you focus on your children.'"
There are no perfect parents, just parents who are willing to give up everything for the sake of their children. "When I was single, s'yempre iniisip ko lang 'yung sarili ko. Pero it's true na 'pag may mga anak ka na, sila talaga 'yung iisipin mo. Kasi kung anuman 'yung ugali nila, it says so much about how you're raising them or bringing them up," Claudine says. She proudly added that Sabina and Santino are straight A students and, more importantly, well-mannered kids, and for that she should give herself a pat on the back. Claudine continues, "Sometimes I'm a disciplinarian 'pag kailangan, sometimes I'm a spoiler 'pag kailangan, kasi for you to have two children na straight A students and sobrang daming achievements—certificates, medals—parang feeling ko, they deserve whatever it is that they want." She loves cooking for them (her specialties are morcon with aligue and buttered lemon chicken), throwing DIY parties for them, and just going the extra mile in making them happy.
She may be a single mother, but she refuses to take all the credit for having such polite, smart, and talented kids. "I have a very good support system na tumutulong sa'kin in raising my children," Claudine says, vocal about how much of a big help her Ate Gretchen Barretto has been to their family.
In a recent interview on TWBA, Claudine said of Gretchen, "Everything she says or does, it always comes from a good place. It's always for my best interest, and hindi ko nakita 'yun dati."
Without going into detail as to how their highly-publicized six-year feud ended, Claudine simply summed up their reconciliation as a moment when a simple hug, a "sorry," and an "I love you" buried all the pain, anger, and hatred away in an instant. She shares, "The way we met, ayaw na naming pag-usapan, kasi para sa'min, kung ano 'yung past, we don't really want to go back to it kasi negative. Basta anything na negative na marinig namin ng ate ko, ayaw na namin. Tapos na 'yun. It was God's perfect timing, 'yun ang sinasabi namin talaga, kung paano nangyari 'yun. Oras na talaga para mangyari 'yun. Our parents are very happy."
Mama Nen, as Claudine's kids call Gretchen, has been instrumental in raising Sabina and Santino, and now, Quia seems to love being around her aunt, too (as evident in a video posted by Claudine on Instagram).
"I think being a mother is the most challenging and fulfilling thing," Claudine says. "For the longest time, I was doing it single-handedly, but thank God, I have Gretchen in my life now and Dada (Gretchen's partner, Tonyboy Cojuangco) and her family and her friends to help me raise my children. Hindi ako nahihiya magsabi na she's helping me raise my children."
More than a sister, Gretchen treats their bunso like her own daughter, guiding Claudine with parenthood, giving her brutally honest advice, and inspiring her to become a better person. "Kasi napaka-low ng self-esteem ko, and she always tells me, she reminds me na not because you are my sister, but you have to remember kung sino ka. Binu-boost n'ya 'yung confidence ko," Claudine reveals.
All those years they spent apart, they're making up for now by always being with each other and surrounding themselves with nothing but positivity, happiness, and good vibes. The laughter they envelope themselves in serves as a cocoon that shields them from any form of negativity. Claudine may not have found the right man to spend forever with yet, but with Gretchen back in her life now, her heart cannot be any happier. "I can't stop talking about my sister. I'm so in love with her," Claudine told Boy on TWBA. Love, after all, comes in different forms. Love doesn't have to come from a romantic partner for someone to feel complete. At this point in Claudine's life, having Gretchen like a mother, sister, and friend in one thoughtful, loving package is enough for her to feel safe and loved.
Claudine on her Ate Gretchen Barretto:
All I can say is, when she loves you, it's unconditional… I've never been as close to my sister now as I was ever
Selfish but not self-absorbed
There's a lot of lessons this phase in her life is teaching her, but the most important of all is how a little self-love goes a long way. Claudine would tell herself, "Kalimutan mo na 'yung dati, Claudine. Kalimutan mo na 'yung past. Mag-start ka na lang all over. Start anew."
By stating anew, it means she's letting go of the toxic things that complicate her life and welcoming possibilities for whatever loose ends that still need to be tied. Her years' worth of sufferings have taught her that being selfish could be good for her. By being selfish, it only means she's prioritizing herself, knowing fully well that she won't be someone others—her kids especially—can depend on if she's not in total control of herself and her life. What's the point in being selfless when there's no solid concept of "self" to even take away from in the first place?
She's been stepped on and stabbed in the back, but they're all part of the reason why she has become resilient, strong, and positive even in the face of adversity. Claudine shares, "Ang dami ko sanang gusto baguhin in my past, but you know, the fact na bumagsak ka from being up tapos bumagsak ka uli and then you tried to go up again, so many people were there, 'yung nakabagsak ka na, tinatapakan ka pa, dinuduraan ka pa, and nalagpasan ko lahat 'yun, those made me who I am today. Ngayon, hindi na ako magpapatalo sa mga tao na who want to put me down, who talk behind my back. Kasi, I saw nga a quote that says, 'The people who talk behind your back, that's exactly where they belong, behind your back.' Or lower than you."
She continues, "Alam mo, baliktad nga 'yung prayer ko eh, 'Lord, harden my heart.' Kasi masyado akong forgiving kahit sa mga tao na paulit-ulit ka lang aabusuhin… Ngayon, ang focus ko lang talaga are my mom and my dad, sa pamilya namin."
Last July, Claudine turned 40. This milestone can trigger fear for some women, but not for Claudine. Although it hasn't completely sunk into her yet, she quips, "Aging doesn't scare me." If anything, she feels this is the perfect time for her to discover more about herself and pursue things she has always wanted to do. "There are times when I go to Tagaytay and I just spend time alone," Claudine says. "I think it's very important kasi hindi ako lumaki na independent eh. I've always been surrounded. Now I want to travel alone, and my mom and my dad would tell me, 'Hija, it's so delikado.' Sabi ko, 'yung mga millennials nga ngayon hindi natatakot."
For someone who confesses that she hasn't traveled alone or even packed her own maleta, Claudine is expressing her excitement now about seeing more of the world and what it has to offer. On her bucket list are a trip to Maldives and, something a little closer to home, a shopping spree in Divisoria for the wide range of party supplies it offers.
At 40, Claudine is fearless. Worse things have happened to her, so all she can hope for now is the best in everything she does and plans to do. When someone reaches rock bottom, there's no other way but to go up. And this transition phase in Claudine's life is all about a slow and steady ascent back to where she can regain a solid footing, where she's content but not complacent and very much driven to become a woman her kids can be proud of.
There was a point in her life when she felt she had no choice but to let go of herself, thinking it was for the best. Now, this is her choice: "I'm Claudine Barretto and I deserve to be happy."
Her happiness now comes from knowing she's finally starting anew, with the full support of those who truly love and care about her. She's in a good place here.
Here is her home away from home.
Welcome home.
How I want to spend my life moving forward is by taking good care of myself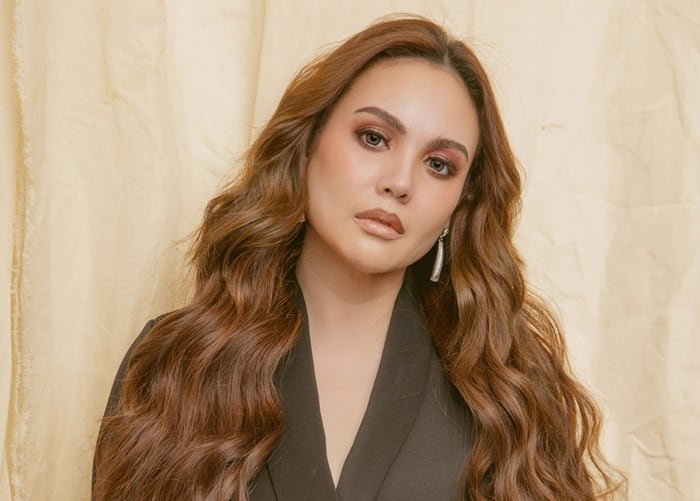 Claudine Barretto on Metro.Style
Claudine Barretto on Metro.Style
Produced by Grace Libero-Cruz
Photography by Rxandy Capinpin
Creative direction by Butchie Peña
Liaison editor: Francis Simeon
Hair and makeup by Roviel Castor
Styling by Patty Yap
Clothes by Atelier Debbie Co and Apartment 8
Nails by Extraordinail
Shoot assistant: Eli Montoro
Special thanks to Food Trays Manila