Elisse Joson Has the Glow Only Motherhood Can Give
Elisse Joson talks about her pregnancy journey, the joys of motherhood so far, and her relationship with McCoy De Leon
Christmas has always been special, but this year, it will have a whole new meaning for young actress Elisse Joson. Hearing the greeting "Feliz Navidad" will never be the same again for her as well. Getting through another year safe and healthy amidst a pandemic is a huge blessing, too. But the biggest blessing and the best gift she has received this holiday season comes in a teeny-tiny package, looking all cute and cuddly in a dress with a ribbon in her hair.
"It's our first Christmas with Felize and she's such a blessing to us. She's an angel," the glowing new mom tells Metro.Style. "Wala na akong mahihiling pang regalo dahil si Felize, enough na bilang gift from God. I just know that we will have the best Christmas this year because everything is new to us."
By "us," this 25-year-old is, of course, first and foremost referring to her partner and the father of her child, McCoy De Leon. And he's another gift for Elisse, too, having him by her side to take on parenthood together.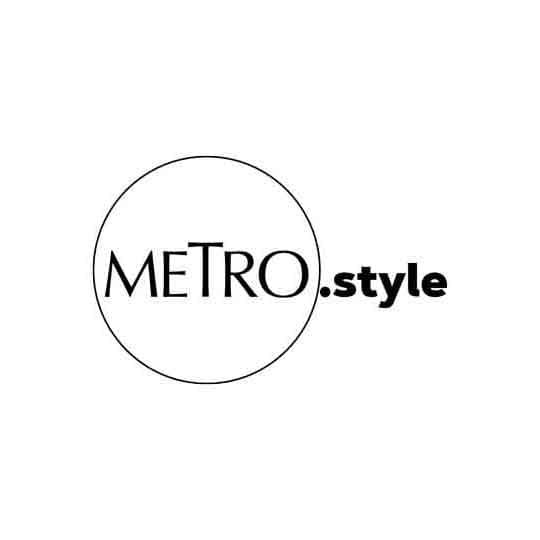 On Elisse: Coat by LSW | (@lsw_ph)
They named their daughter Felize McKenzie, and the story of how that came about is meaningful. Although Elisse and McCoy would have fun mixing their names and listing down possible future baby names before一"Akala namin in the far future pa," she interjects一they didn't end up with any of those ideas. It wasn't until the tail end of her second trimester that she chanced upon a special name to give their daughter.
"So I was looking through online kung ano 'yung mga possible baby names pero di ako nakaka-connect sa any of the names… Ang wish ko, ang lagi ko lang pinagpre-pray during my pregnancy was to have a happy and healthy baby. 'Yun lang talaga. Sabi ko, kahit mahirap 'yung sitwasyon that time, sana lang 'yung baby maging happy, maging healthy, wala na akong hihilingin pa. And that's when it came to me na hahanap ako ng name na meaning 'happy, joy.' And that's how Felize came kasi nga it means happy, lucky," Elisse shares, adding that this choice is also perfect because it rhymes with her name.
Their baby's second name is obviously patterned after McCoy. Elisse searched for a similar name and came across McKenzie. "[It] has something to do with [being] a strong warrior," she says. "So, 'yung pangalan niya, we wanted her to be that. And happy ako, we're very happy nu'ng lumabas nga siya and she is such a happy baby. She brings so much joy to us."
Happiness, Elisse distinctly remembers, was the same feeling she had when she found out she was pregnant. "Ang daming questions sa utak ko but at that point, mas nangibabaw talaga 'yung saya," Elisse recalls. "Hindi ako masyadong nag-worry at that time. Basta nu'ng nalaman ko lang, I knew it was a positive feeling for me."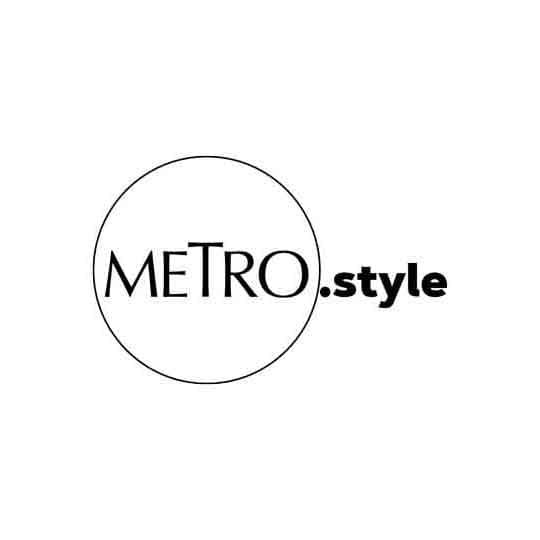 On Elisse: Corset top by LSW | (@lsw_ph)
Elisse found out about her pregnancy when she was already three months on the way. The first person she shared the happy news with was her cousin and then McCoy. She narrates, saying that it was comforting and reassuring for her to hear how he received the news happily, "Tinawagan ko siya [McCoy] and I told him the news. And parang siya din, 'yung reaction niya nu'ng una, paulit-ulit niyang tinatanong, 'Talaga? Talaga?' Pero 'yung rinig ko sa boses niya that time, it was also a positive and happy tone… Hindi ko naramdaman na ayaw niya or merong hesitation sa boses pa lang niya. And malaking bagay 'yun for me kasi it's my first time and it's a surprise to me, so 'yung marining mo 'yun sa partner mo, parang nakakawala ng, kumbaga, kung anuman 'yung ibang nararamdaman ko at that time other than joy, nawala 'yun."
Telling her mom about her pregnancy was a different story. She knew she was ready to tell her, she just didn't know how to tell her. When she finally mustered the courage to talk to her about it, her mom was understandably shocked but she also understood her daughter's situation. "After that, nawalan ako ng bigat sa shoulders ko nu'ng nasabi ko na sa kanya. At least, I told her already and 'yun na 'yun. We just had to move forward and deal with what was happening to me back then," Elisse says.
Early on in her pregnancy, she knew she wanted to go off the radar to get through with this journey peacefully. It was Elisse's choice to fly to the US to give birth. McCoy couldn't go with her, but while being away from each other in the time of COVID and throughout her pregnancy was extra challenging for the both of them, he made sure he was with her in spirit every step of the way.
Her pregnancy journey was smooth sailing overall. She did hear scary stories about pregnancy and giving birth, but thankfully, she didn't have to go through any of those. Elisse shares, "Si Felize, she didn't give me any troubles during my pregnancy… Hindi ako nag-morning sickness. Hindi ako nagkaroon ng intense cravings. Hindi ako naghahanap sa mga tao na gusto ko nito, bili mo ako nito. Walang ganu'n. Walang hilo. Walang suka. It was as if she was helping me, na parang sabi niya siguro stressful times that time because I didn't know how to deal with [things] work-wise. 'Saan kami mag-stay?' 'Yung mga ganu'ng unang questions sa mind ko. Parang tinulungan niya ako nu'n kahit na nasa tiyan ko pa lang siya kasi nga hindi niya ako binigyan ng hirap. Even until labor, hindi ako in pain na 'yung mga naririnig kong kuwento from other moms, 'yung pinagdaanan nila. Sa'kin naman, s'yempre nahirapan din ako. Iba rin 'yung feeling pero hindi siya 'yung sobrang hirap na hirap. It was tolerable for me and I actually enjoyed the process."
Felize was born via natural birth in the US on April 10, 2021. As soon as things got settled there and she was well enough to travel back home, Elisse made her way to Manila right away. "I missed my partner a lot. I wanted to see him and, of course, I wanted him to see Felize as soon as possible," Elisse says.
Now that all three of them are together, McCoy is making up for the time he couldn't be with Elisse abroad. She shares, "Ngayon, mas du'n ko nararamdaman 'yung care and love and affection niya. And him being a dad, seeing it in front of me, 'yun na lang, parang ayun 'yung bawi kasi ngayon, and'yan naman siya 100%."
Elisse and McCoy一whose love story began in 2016 back when they were celebrity housemates in Big Brother's house for Pinoy Big Brother: Lucky Season 7 and who have been known together as McLisse一consider their daughter Felize McKenzie as their "lucky charm." Their adorable daughter is a happy baby who spreads joy and positivity all around, and the couple wanted to share with everyone this immeasurable happiness they're feeling. That's when they decided it was time to reveal her to the world, because they were never really planning to keep her a secret forever.
"There's no reason for us to hide it. There's no reason to keep her away from other people… I think it was the right time na kasi kaya na namin i-handle kung anuman 'yung challenges thrown our way. So, we were ready," Elisse muses. "Pag-uwi kasi namin, we had to fix a lot of things like papers and all from the States and going back home here. So [nu'ng] naka-settle na kami, sabi namin, we think it's time and 'yun 'yung nangyari. We didn't plan on how to reveal. The opportunity just came and I think it flowed naturally lang."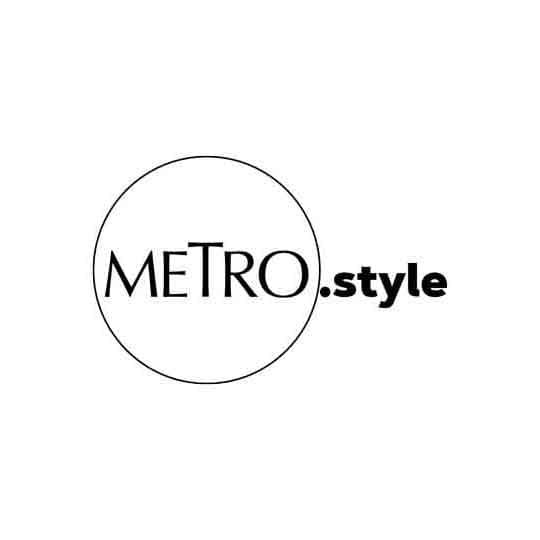 On Elisse: Jacket by Thian Rodriguez | (@thianrodriguezmnl)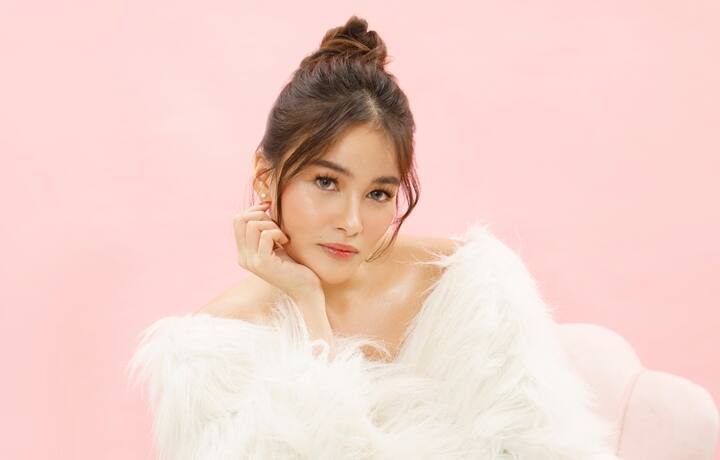 Photo Gallery
Photo Gallery
That opportunity was a chance to go back inside Big Brother's house, in its confession room, last October to announce that they're already parents, and at the same time get Kuya as their daughter's godfather. Big Brother shared his wishes for both Elisse and McCoy and gave them pieces of advice, saying, "Ang pagiging magulang ay isa sa napakahalagang responsibilidad. Ito ay magiging panghabangbuhay na obligasyon. Hindi ito magiging madali pero ang kapalit nito ay mga aral at karanasan na magtuturo sa inyo kung ano ang ibig sabihin ng pagmamahal na walang kapalit."
Elisse and McCoy have been through a lot over the past years. They went their separate ways but found their way back into each other's arms. And this time, these same arms are holding onto the most precious gift they've ever received, a daughter of their own. As tiny as she may be, Felize's mere presence in their lives is already reminding them the importance of patience and unconditional love.
"Adding Felize to the picture, it made us stronger as well individually, and it made us grow together as a couple," Elisse explains. "Ngayon na-realize namin 'yung span ng patience and understanding namin pareho na mas mahaba na siya, mas kailangan habaan pa and with that nakakatulong din 'yun sa'ming dalawa. Kasi 'pag kay Felize, s'yempre she's still a baby, she needs more attention, more care, more patience, more understanding so napi-pickup namin 'yun kapag kami na lang din dalawa ni McCoy. Napi-pickup namin 'yun and it helps our relationship. Kasi dati parang ang daling mainis, ang dali to fight over little things but now we're more understanding of where we are as parents, and we try to find our middle ground as much as possible."
Felize is about to turn eight-months-old. Day by day, Elisse is realizing the joys of motherhood, especially now that her little girl is going from one milestone to the next quickly. She's starting to crawl, she's eating solid food, and she managed to say her first word already which is "Papa." "[I'm] a bit sad about that pero s'yempre okay lang sa'kin… I wanted her to say Mama first kasi nga kamukha na niya si McCoy so sana first word man lang niya eh Mama," she giggles. This mom, a certified fashionista, is also having the best time dressing up her daughter; she hopes that when Felize grows up, she enjoys dressing up as much as she does, and that fashion will be something they will bond over.
Motherhood is indeed life-changing, but even with her new role, Elisse doesn't want to completely change her daily routine. It's important for her to not lose her sense of self in the process of fulfilling her duties and responsibilities as a mom. Elisse ponders, "I don't want to say my days now are completely different from how they were back when I didn't have Felize yet. Kasi as much as possible, I want to do the things I did before. I mean, now, certainly, merong differences and priorities but I don't want to change who I am now that I am a mom."
If anything, being a mom taught her to be more sensitive to the world around her. Elisse was born and raised in Balanga, Bataan as an unica hija, and there was a time in her life when she thought the world revolved around her. Having Felize helped make her more attentive to others' needs, more caring, and more loving to those around them. Elisse was showered with so much love by her own mother, a single mom, and because she grew up in such a warm and loving environment, she hopes to give the same amount of love and build the same world for Felize.
"Ang mom ko kasi, growing up, she really gave her all in being a mom. Binigay niya lahat ng kailangan ko… She took care of me na parang ako 'yung mundo niya. And ngayon, alam ko na kung ano 'yung pakiramdam nu'n kasi now I feel that it's really normal as a mom to feel that way sa anak mo," a teary-eyed Elisse pays tribute to her mom while sharing the pieces of advice she has imparted to her, as she transitions from not just being a daughter but being her mom's fellow mother too. "And ang advice kasi ng mom ko ngayon, now that I'm a mom, she told me, 'Unahin mo lagi 'yung anak mo sa kahit ano'ng desisyon mo, unahin mo lagi 'yung anak mo. Kung ano 'yung makabubuti sa anak mo.' And ngayon ko naisip na, growing up, 'yun pala 'yung nasa head niya. Kaya ganu'n siya. Kaya ganu'n kami ka-close. Kaya din minsan may mga hindi kami pagkakaintindihan kasi 'yung nasa mind niya, lagi niya akong inuuna and sa tingin ko naman 'yun 'yung napabaon niya sa akin now that I'm a mom. 'Yun 'yung maibibigay ko sa anak ko na I'll always think of what's good for her... Kung ano nga 'yung naramdaman kong love sa mom ko, 'yun din ang mabigay ko sa anak ko."
Totoo 'yung sinasabi nila na kahit gaano kahirap 'yung pagiging isang mother, mawawala lahat 'yun kapag nakita mo 'yung anak mo na nakangiti sa'yo, tumitingin sa'yo, na parang they think so highly of you kahit na ganu'n kaliit pa lang sila. Kung makatingin sila, parang you inspire them... It's the best feeling in the world.
Parenting is not easy, but it becomes manageable and enjoyable when you have a partner who's willing to make sacrifices with you. Elisse is thankful that McCoy is that kind of partner. She tells us, "Since we're both new to parenting, s'yempre una, kapa-kapa pa 'yan… Good thing parehas din kami ng wavelength when it comes to ano 'yung gusto namin mangyari kay Felize, kung paano namin siya gusto palakihin, kung ano'ng gusto naming ituro sa kanya… 'Yung relationship din namin nag-i-improve because of realizing how we want to parent Felize."
And because Elisse has people helping her better transition to motherhood, she gets to devote much-needed me-time, working out and pampering herself. She subscribes to the belief that you can't truly love other people until you love yourself and that you can't pour from an empty cup. She reflects, "Ayokong pabayaan din 'yung sarili ko, 'yung self ko physically, mentally, emotionally, because kailangan okay 'yung tatlong 'yun para magampanan ko 'yung role ko as a mom. I have to be A-okay to be able to give my 100% to Felize and to my family."
Elisse continues, "I wouldn't say that I got my pre-pregnancy body back. It may seem that way pero hindi eh. Once you have a child, your body is really going to be different, and I'm okay with that. People may not see the changes in my body after being pregnant but I see them and I can tell you hindi siya katulad nu'ng bago ako manganak, and it's fine. I'm better off this way. Parang 'yung mga stretch marks, 'yung mga loose skin sa tummy, hindi ako nagmamadali to take them out or to have that abs again. Okay na ako sa progress na nagawa ko na."
She may be a mom now but her dreams, goals, and aspirations in life didn't change. What's great is that she now has motherhood as a source of inspiration and motivation to further excel at work. "Gusto ko pa rin makagawa ng mga projects outside the box. So I'm even more excited now because I feel like now I have more courage to do them," she says.
The upcoming iWantTFC offering, The Goodbye Girl, will mark Elisse's return to the limelight after giving birth. Of this project, she says, "I'm excited for that and I'm really grateful that I was given the opportunity to be a part of The Goodbye Girl because 'yun nga, kakabalik ko lang naman po from having this new journey of being a mom but they still gave me the opportunity, so sobrang I considered it as sobrang blessed ko pa rin to be able to get work and to be able to do what I love to do which is to act. So ito panibagong challenge na naman kasi maganda 'yung story niya, maraming makaka-relate. It's about different types of people who got their hearts broken, different stories on how to move on."
Elisse will be saying goodbye to 2021 and moving on to the new year with a big smile on her face, a twinkle in her eye, and a happy heart. This year may have been "unexpected" for her, but it's true that sometimes the best things in life happen unexpectedly and that the unexpected has the magic to change our lives forever.
Elisse, McCoy, and baby Felize McKenzie will be marking many more firsts together, starting with their first Christmas as a family this year. "This Christmas is going to be really special… Our Christmas tree is decorated. It's our first time to put up a Christmas tree. We bought gifts for our loved ones already and 'yung plans for Christmas dinner, a small Christmas dinner, is already set. So I'm excited because this is all new to us and I'm sure it's going to be so much fun."
Photography by Ria Regino
Art direction by Raff Colmenar
Sittings editor: Mariel Abanes
Makeup by Denise Go-Ochoa
Hairstyling by Brent Sales
Styling by Myrrh Lao To of MesMYRHHized, assisted by MC Bersalona
Shoot coordination by Ceia Ylagan
Pink chair, rug, side tables, and vase by KARE - Level 3, The Podium, 12 ADB Avenue Ortigas Center, Mandaluyong
Special thanks to Star Magic, Thess Gubi, Arlie Salagantin, and Gidget dela Cuesta