EXCLUSIVE: In "Make It With You," Enrique Gil's Gabo Is A Soul In Search of Something
He's asked to sum up Gabo. Enrique pauses for a while. His eyebrows furrow, his lips purse, and his mind races to find the perfect word. "Searching," he says finally. "He's searching"
It's 1 p.m. in the afternoon and Enrique Gil is dancing to every song that comes up on the photographer's speakers. He smolders at the camera, his hair coiffed atop his head, mussed just enough. He cracks jokes every now and then, and when his Make It With You co-star joins him against blue, gray, and white backdrops, his energy shoots up even higher.
It's a long day of promos for him—his newest teleserye with longtime loveteam partner Liza Soberano Make It With You was set to premiere, and so he has a bevy of appearances with her, from the show's grand press conference to Rated K and ASAP. On the Star Creatives teleserye, he and Liza return to their roots: the romantic comedy, where their charms and talents are best utilized. He is joined by veterans and newcomers alike—his dad on the show is played by none other than Ian Veneracion, and his aunt is the ever-witty Pokwang.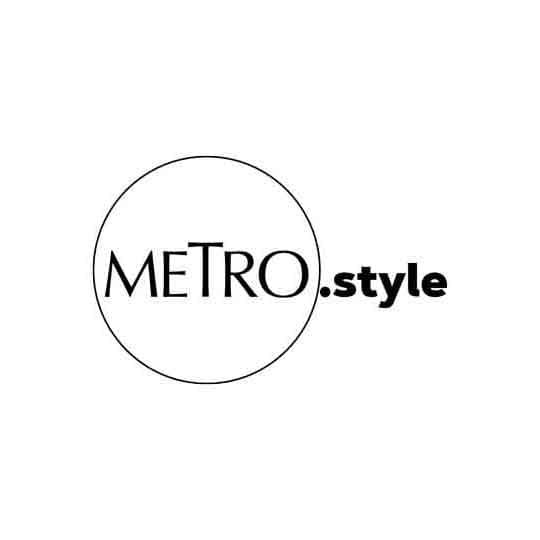 "Make It With You" star Enrique Gil on Metro.Style | Photo by Seven Barretto
Enrique is a new breed of matinee idol for the millennial audience. Like all matinee idols before him, he's handsome and disarmingly alluring and confident. But he makes the title and distinction anew by making sure he's more than just his looks—he's got a deep well of eloquence and wisdom to him and has the acting chops to boot.
In Make It With You, he makes use of those talents—something he's been long sharpening since his first few movies and television shows—to portray Gabo, a lost soul who finds himself in the small Eastern European country of Croatia. He meets Billy Dimagiba, played by Liza, and they find love in each other. Enrique's asked to sum his character up. He pauses for a while. His eyebrows furrow, his lips purse, and his mind races to find the perfect word.
"Searching," he says finally. "He's searching."
"You'd think he's really set up na pero no, deep inside he's still searching," he adds. Enrique can't reveal much about his character yet—that's for audiences and fans to follow on the show. But he guarantees viewers this: the story is something he believes in deeply, not just because it shows him and Liza in a more mature light, but also because it's a return to LizQuen's finest form—as the leads of a lighthearted romcom, in the center of a great, big, sprawling cast that act as family.
Six years since Forevermore first aired, Enrique and Liza have grown together in the industry. It's impossible not to have learned a thing or two, or in Enrique's case, change for the better. "Oh man," he says, smiling. He's asked how much he's changed since then. "I'm a totally different person now, from how I see things to my outlook in life."
"I became more aware," he adds. "I became more appreciative. I felt like I was blind in those years and now I'm so aware. [I realized that my] career's not just me. My life is more than my career. It has to be a balance," he says of life, love, and career. His relationship with Liza gets the same treatment—he takes care of it, nourishes it, breathes life into it.
"You have to learn how to be a team," Enrique says. "You have to know that it's not just here today. It's here forever, so you gotta treat it that way. I've also learned to respect her so much more as a woman and as a human being. Love is sacrifice talaga. Totoo 'yung sinasabi nila. We learned to understand each other more. It's give and take. You get to know the person five, six years. You really know how to go about it. You learn to take care of the relationship, to compromise. Just know how to balance it, to keep it working no matter what comes your way. It's about patience too. That's the number one thing."
Enrique has a million more things to say about Liza—or Hopie, as she is called by those closest to her—and about living simply. He wants to start a business with her, he reveals. It's something they've both wanted for a long time. He wants to be in a zombie action flick with her. He wants to spend more time with his family while still being able to provide for them as much as he does now. Enrique, despite being settled and content where he is now, is by no means complacent. He dreams of more, wishes for more, and at the same time, less: he desires to live simply, after all. Much like Gabo, he's a passionate being, but their biggest difference is that, perhaps, Enrique has found what he's looking for—a loving family, a successful career, and a love by his side.
Watch Liza and Enrique behind the scenes at our cover shoot:
Photography by Seven Barretto
Creative direction by Kat Cruz-Villanueva
Sittings editors: Geolette Esguerra and Grace Libero-Cruz
Liza's makeup: Anthea Bueno
Liza's hairstyling: Harlyn Fernandez and Brent Sales
Enrique's grooming: Posh Torres
Stylists: Perry Tabora (Liza) and Ton Lao (Enrique)
Video producer: Joan Ko
Videographer: Pat Buenaobra
Shoot assistants: Judy Arias and Eli Montoro