EXCLUSIVE: Fashion Queen Heart Evangelista Is Living Her Best Life Ever
The 36-year-old actress, vlogger, and fashion and beauty icon opens up about what maturity, confidence, and perpetual personal evolution mean to her at this stage of her ever-stylish life
If 30 is the new 20 and life begins at 40, what happens when you turn 36 and you're smack in the middle of these two momentous ages?
You still have the best time of your life, of course.
In fact, when it comes to living life with zest, who cares about dates and ages? No one is and should be counting—Heart Evangelista, the February birthday girl, sure isn't.
Having turned a glowing 36 years old on Valentine's Day and celebrating six years of married life the day after, she's embracing all that this new year of life has in store for her. In an exclusive interview, this Metro and Metro.Style cover girl talks about celebrating two special days in the new normal, lessons women of every age have to know, and what it means to keep a grateful, happy heart no matter what life brings.
This fashion queen is having a grand time! In this Alice in Wonderland-inspired shoot, Metro took Heart Evangelista on a whimsical, fantasy shoot that mirrors how Heart embraces adventures and possibilities as they come.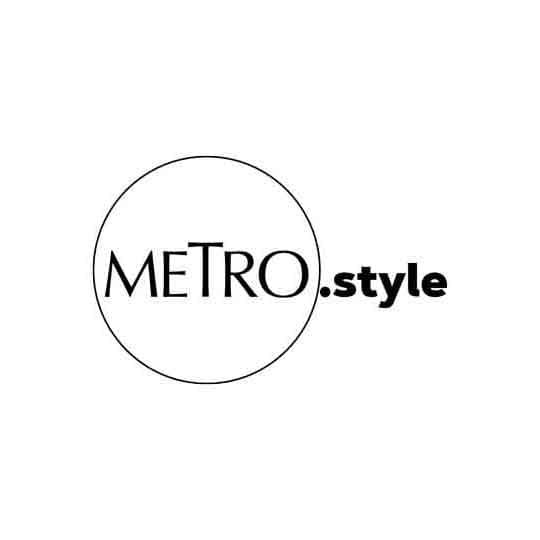 Heart Evangelista is the first Filipino endorser of ZALORA. | On Heart: Sweater from Trendyol and faux leather trousers from Mango, both available on ZALORA | Photography by Dookie Ducay
"I was very happy," Heart says, as she starts off the day's conversation with thoughts on her 36th birthday. It's the first time we see her since the country went on lockdown in March 2020, and we now know for sure that in person or over a grainy video call, Heart looks as lovely as ever.
"Usually when it's my birthday, I really don't do anything. I sleep in, and I do really mundane things that you don't get to do in a usual week. That's really special to me," she smiles.
The Metro Most Stylish hall of famer was at Benguet on her birthday weekend, catching the tail end of crisp and cool winds before they give way to a warm, tropical summer. She spent it with her husband, Sorsogon governor Chiz Escudero, and "quarantine friends"—a group of her nearest and dearest who are riding out the pandemic with her and her family; both parties are tasked with being each other's designated social isolation relief buddies until the COVID business has all blown over.
"This is kind of what I really do for my birthday. It's usually small, and it's the same thing I did last year. Of course now with the pandemic, it's slightly different with a smaller crowd, but I'm very lucky to be able to get out of town and be with my family," Heart continues.
As she gamely provides us with answers to our questions during her interview, her hairstylist adjusts her raven locks to clear a view of her face, one that exudes unfading youthfulness.
She doesn't fear being closer to 40 than 30. As a woman especially, she hasn't been conditioned to believe that once one's thirties roll in, you slow down and the world pays less attention to you, things get less exciting, and that there's much less to live for.
It's quite the contrary for Heart; her thirties have ushered in the best times of her life, from covetable work opportunities and love, to finding the relationships worth keeping to breaking free from the confusion of who you really are that comes with youth.
"I actually got my total freedom when I got married. It was the first time I got to see the world, travel, have full control over my work, and what I wanted to do with my life. It was the time when I celebrated my life and that's how it should be especially as we get older," she says.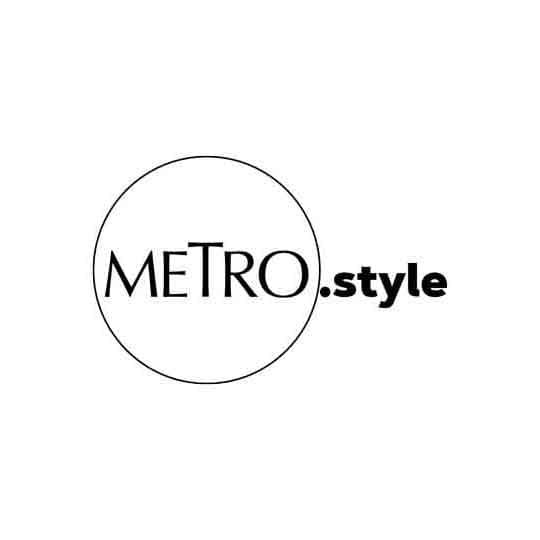 On Heart: Dress from Little Mistress and Killy Simili hairband from Vero Moda, both available on ZALORA
"I think people should really stop thinking about getting old. Actually, getting old is when the good stuff happens because that's when your harvest is ready! Everything you planted when you were young, you can harvest. You can enjoy your crops and your labors of love. As we get older, it should never end," Heart adds.
And an end is nowhere near for Heart. She's just beginning, really, and in the process, she teaches women of all ages valuable lessons.
First, it's that it's never too late to discover and reinvent yourself to become much more authentic and self-attuned. Seeing her now, one would never have thought that Heart hadn't worked on becoming a Filipino fashion icon (one that's invited to fashion weeks abroad on a regular basis and collaborates with international luxury brands, at that) and a personality who fully embraces her all kikay qualities. She was much more malleable in her younger years, allowing external forces to dictate who she would be and what she liked rather than listening to that little voice in her head telling her to be brave enough and just do her. At 36, she's able to acknowledge that this confidence comes with time—and that women can take all the time they need to get there.
Second, it's that identity is fluid! Women, or all people really, are not statues made of marble, permanent and set in their ways. When life happens, change happens. And when change happens, there come openings for growth—growth in the way one views the world, treats others and oneself, in priorities, in responsibilities, everything. According to Heart, this has to be allowed to happen. Evolve, and don't resist. Whether you're turning 26, 36,46, or even 76, live by this rule.
"Now I'm more confident to do stuff and explore because I'm also confident about who I am today. Before, I was still finding myself and by 30, you kind of know more or less who you are. In fact, you're still changing," she reflects.
But there's one thing that Heart does consider unchanged in her life—her relationship with her husband of six years, Chiz, and their marriage.
Heart says, "Marriage shouldn't really change anything, because in the beginning of it all, you really can't pretend to be someone you're not. It just won't work. I'm so glad that when we got married, it was the same as when we were dating, except now we live together. There are no expectations or nawala because Chiz has been like this ever since, and so have I."
The beauty of this relationship isn't that they made each other whole when they officially earned the title of Mr. and Mrs. It's that they were already whole as individuals, and getting married meant combining the awesomeness of both their lives that could finally be experienced by both of them, together.
Here lies the third lesson we can all learn from Heart: that marriage doesn't signal the end of life as you knew it and a bittersweet end to singlehood, but instead, a major upgrade to everything you once knew and did.
According to Heart, it definitely is about time Filipinos break away from the mentality that marriage and children, as well as the home-based life that accompanies them, equals giving up your life as individual and the fun you "used to" have. A woman can be a wife and a mother and take care of the home in her own capacity while still making time and saving energy for herself—be it by pursuing a career, enjoying projects unrelated to family life, and building an identity outside of marriage.
The obsolete perspective is especially pronounced for Heart, given her career as a TV and film personality.
"I feel like they expect that if you're an artista and when you get married and you have a child, your career is finished. I feel differently. I feel that I'm free now that I'm married!" she says.
"Marriage doesn't have to be that way and shouldn't be that way... I used to think that getting married would mean going downhill or growing old would be downhill, but it's actually the opposite," she beams.
More so, when it comes to conversations about marriage, there's a pressure point that Heart doesn't shy away from: the topic of motherhood.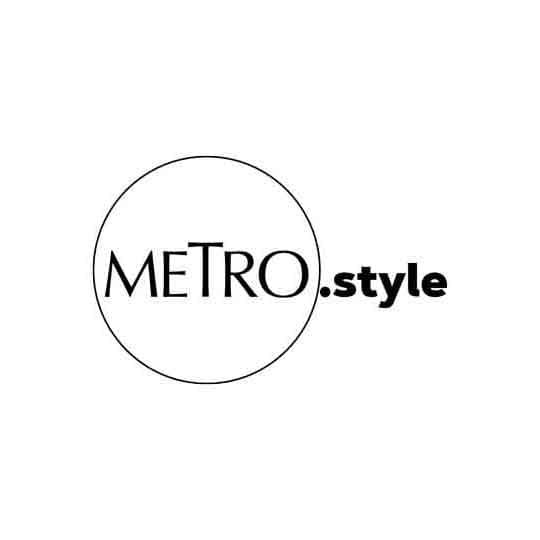 On Heart: Bow top from Only, pearl top from Mango, clips from Irene, and bag from Love Moschino, all available on ZALORA
Heart is not a mom (yet), no, or at least not in its traditional sense.
Heart has never given birth, but to her, that's inconsequential in how she defines motherhood.
First of all, she's a stepmom-slash-tita to Chiz's twins from his first marriage, 13-year-old fraternal twins Chesi and Quino. Though she didn't carry them in her womb, that certainly doesn't diminish the love she has for them. She's honest about what it was like to adjust to having "stepchildren," however. It was hard, quite hard, in the beginning to wrap her head around the fact that her future marriage would mean caring for children, what with her being the bunso in her own family and to be more specific, the bunso that was quite the spoiled one. Heart was in her mid twenties when she first met the twins.
"Motherhood isn't just about having your own child. It's really different things. It can be for a dog, your younger sibling," Heart tells us.
"But [Chesi and Quino] definitely changed me a lot, in terms of the way I love and the way I take care of people around me, even the way I behaved at home. Usually, when you have a fight with your husband or have a tantrum, you could just do whatever and not think of anybody. But I have two kids with me and they grew up with me; they were four when I met them, and five when I was really present in their lives," she reveals.
She certainly wants her relationship with Chiz's kids (which has truly blossomed into something wonderful now that they're older and can appreciate Heart's role in their lives) to be a sort of model for other step parents out there challenged by the evil stepmom/dad stereotype. Biological parent or otherwise, the role of any willing parent is to love a child—whoever believes that a step parent is less capable of fulfilling this duty is sorely mistaken.
With 36 of life tucked neatly under her belt, Heart can sigh a sigh of contentment. They weren't all great, that's true, but their upward trajectory and Heart knowing how to better handle the not-so-great moments are what matters more to her now.
Besides, family life and personal growth aren't all that Heart is thankful for. In just a span of a few months, she's had three amazing partnerships in fashion worthy of all the wows.
On February 13, she made the big announcement that she had become Lancaster Paris' brand ambassador, a position also filled by supermodel and Victoria's Secret angel Barbara Palvin (a.k.a. Dylan Sprouse's girlfriend). Though she missed out on shooting the campaign in Paris, a favorite European destination of hers, because of travel restrictions, she was equally glad to have shot it with Filipino talents instead.
"I didn't think they were going to get me, but they got back to me. They decided to shoot here in the Philippines because I love working with Filipino photographers. Whenever there's a chance for me to share what I do outside the country, I love doing it with Filipinos," Heart explains.
Two days later on February 15, she revealed that she had a second billboard up in Times Square, New York for Ia's Threads, an international brand that specializes in beautiful Philippine artisan-made purses. She didn't think it was going to happen, so imagine her birthday/Valentine's surprise when she was told that there she was, representing local on a global stage.
Finally, the third thing on Heart's list of professional accomplishments of late was a collab made in fashion heaven, one created to help soothe and salve the pains of looking stylish and loving fashion in the time of COVID.
Heart was named ZALORA's first-ever celebrity endorser, the online shopping giant welcoming her into the fold in November last year, as the brand kicks off its 9th birthday. Before the perfect match was made, Heart was a huge ZALORA fan herself; from basic crop tops and fluffy bedroom slides, to candles and stay-at-home-friendly loungewear, she turned to the many brands ZALORA carries to help make life under lockdown as vogue as possible. (Insider's tip: She's currently crazy over Pomelo, a Malaysian fashion brand, plus her Dyptique candle supply is also from ZALORA!).
"When I started to work with ZALORA, I saw how they were doing it and I loved it. It was just they have so many brands and everything is available, especially because we can't go out to the mall. It was very convenient and I'm very happy to be part of this whole campaign," Heart shares.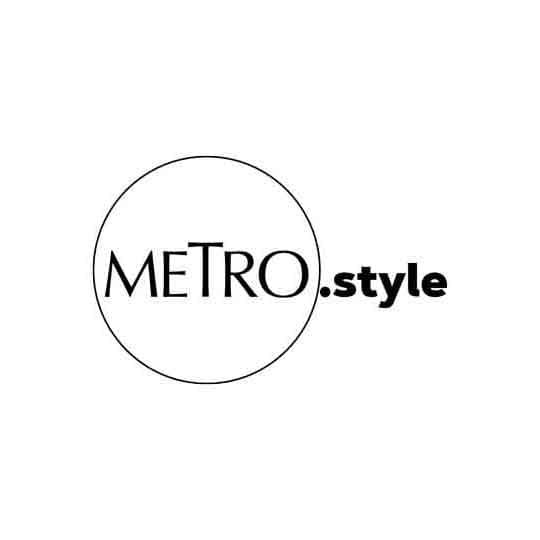 On Heart: Knit top and skirt both from Urban Revivo, organza top from Topshop, Zendaya trench coat from Zendaya x Tommy Hilfiger, bag from Love Moschino, and hairbands from Only, all available on ZALORA
Fashion is something she'll never not have in her life.
She lives and breathes beautiful things, whether she's wearing them, using them to create stunning tablescapes, or ultimately showing us all what it's like to live your life according to your own terms.
In fact, liking what she sees in the mirror has been a go-to picker-upper for Heart in this time. She's a firm believer in how the way you and your environment look are extensions of inner peace (or turmoil), and vice versa. For Heart, it's possible to change a crummy feeling or a frustrating day by dressing well or sprucing up your spaces.
"If you can't dictate mother nature, you dictate what surrounds you and it's the same with your mood when you're dressing up," she says a matter-of-factly.
"Whether you have a big or small house, it's your sanctuary so it's important to surround yourself with things that calm you and make you feel good. If your life is a mess, your house is a mess too! If your life is a mess, make your house good. I think your life will get better. It's about dictating your surroundings and changing the mood, then the rest will follow," she points out.
Heart jokes about redecorating her home four times in the last 300-plus days, which begs the question if her continuously making her home more and more beautiful has helped her attract all the great things that have come her way so far.
But with Heart's mantra of always keeping a grateful heart, something tells us that she's in no need of the power of rearranging to make good things happen.
"It's different when you always have a grateful heart and a smile on your face. The energy kind of goes towards you," she suggests.
And if only this was energy she could easily share, because as early as now, she's looking forward to two big projects in 2021. In August, she flies to New York for a top secret project, and she's also heading to LA to chase another big opportunity.
It's a slow and steady start to returning to her jet-setting life pre-pandemic, but she's in no rush to dive back in deep. She's alright taking small steps at a time, and besides, she has Bling Empire on Netflix (plus so many more movies and shows) to keep her busy on days when she's free to lounge around—"vegetating" as she calls it—her dogs and cats.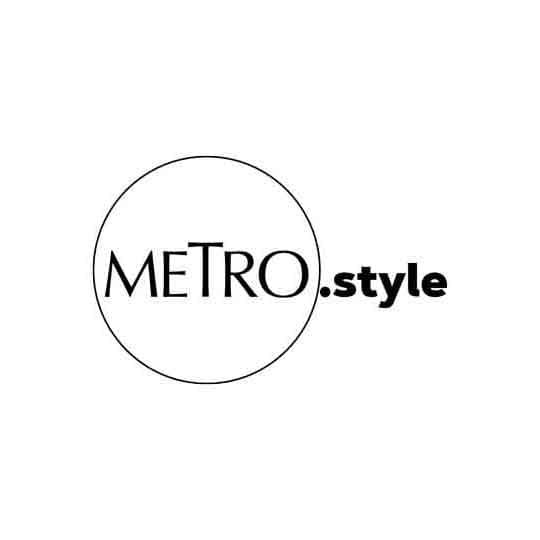 On Heart: Bodysuit from Pomelo, floral skirt from Pepe Jeans, faux diamond clip set from Irene, and bag from Tory Burch, all available on ZALORA
Looking back at all the things that have led to this point in her life, she's definitely glad to have turned 36 with her audience getting to know Heart as a person, and not Heart as a well-marketed artista. This was also the motivation behind her vlogs; she wanted to reintroduce herself as, well, herself, and the best way to do it was to share her day-to-day experiences. (And with 2.27 million subscribers on her YouTube channel, as of this writing, it's safe to say that her re-introduction has been well received).
"They know me more now. Before, I was conflicted because I felt that [people] only liked me because my character was so kawawa and if they get to know me, they won't like me anymore because I'm so maarte! I was always very conflicted but when they started to say, '''Yan pala si Heart, ganyan pala siya,' I got that they appreciated who I am," Heart confides.
"Appreciate," we feel, is an understatement.
At 36, Heart has endeared herself to so many, and for good reason. And if this is what 36 looks like with so much more happiness to look forward to as the years go by, let all women look forward to their thirties, forties, fifties, and beyond—because as Heart proves, the fun in life isn't encapsulated in a number, but rather, the amount of heart you put in making sure that each day is lived to the fullest.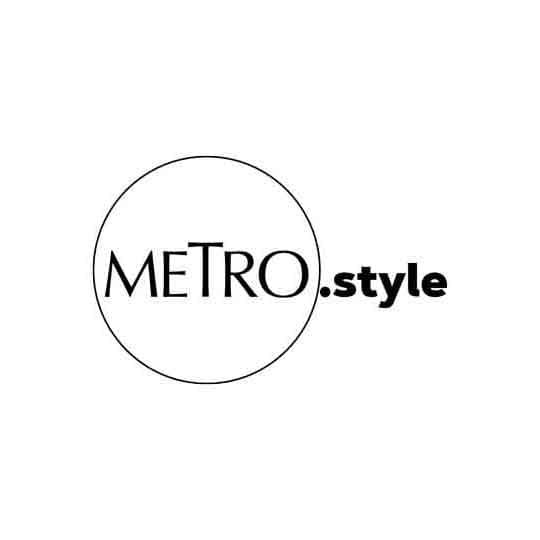 ZALORA kicks off its 9th birthday with this international style star who's their first-ever endorser.
Photography by Dookie Ducay
Creative direction by Chookie Cruz
Videography by Alivve
Fashion styling by Kat Cruz-Villanueva
Makeup by Justin Soriano
Hairstyling by Ghil Sayo
Set design by Justine Arcega-Bumanlag of Saso Greenhouse Design Studio
Styling assistant: John Karunungan of Styledit Group
Shoot coordination by Judy Arias and Cara Tirona
All clothes and accessories available on ZALORA
Special thanks to C&L Décor, Blooms to Last, and Townes, Inc.