Love and Lies: Lovi Poe and Piolo Pascual Show Intense Chemistry in "Flower of Evil"
The Philippine adaptation of the award-winning Korean thriller-melodrama series explores love and devotion through all its sordid twists and turns
In 2020, tvN's Flower of Evil arrived on streaming services worldwide, first on Viu, capturing the hearts of audiences all over the world. The 16-episode melodrama originally starred Lee Goon-ji and Moon Chae-won as Baek Hee-sung and Cha Ji-won, respectively. Hee Sung is a man with a dark past, living behind a new identity and the façade of a picture-perfect family, and Ji Won, his wife, is a homicide detective investigating a series of murders.
The series went on to be nominated in several categories at the prestigious 57th Baeksang Arts Awards the following year, including Best Drama, Best Actor, and Best Supporting Actor; in the end, director Kim Gyu-chul took home the award for Best Director. Since then, it has continued to amass a growing number of viewers from K-drama fans, whether veteran or new, a first-timer or re-watcher.
Last year, a Philippine adaptation of the well-loved K-drama was announced, with Piolo Pascual and Lovi Poe set to topbill. The announcement followed the contract signing events of these two stars, with him renewing his contract and her officially joining the Kapamilya network. ABS-CBN Entertainment, Dreamscape Entertainment, and Viu were to produce, and the drama would air in 16 territories: Hong Kong, Singapore, Malaysia, Indonesia, the Philippines, Thailand and Myanmar in Asia; Bahrain, Egypt, Jordan, Kuwait, Oman, Qatar, Saudi Arabia and the UAE in the Middle East; and South Africa.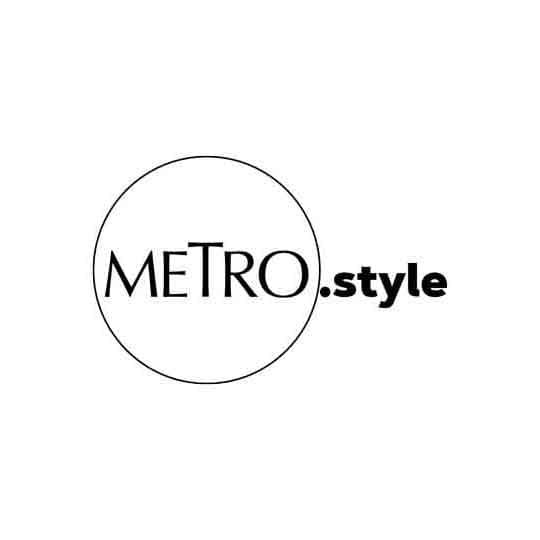 On Lovi: Custom pink strapless gown by AJ Javier | On Piolo: Black button-down and floral pantsuit by TEN MVN by Ton Lao | Photography by Doc Marlon Pecjo | Check out our moving cover on @metromagph
Among the Korean series' fans already include Lovi, a Metro cover star and actress known for her love of K-dramas (she names Crash Landing on You, Something in the Rain, Healer, The K2, and My Love From The Stars as some of her favorites—along with Flower of Evil, of course). So when she got the call to portray the female lead in this Philippine remake, she was "just really, really excited."
"Flower of Evil is one of my favorite Korean dramas," Lovi says. "It's probably part of my top five. It's just the whole story. It's very unusual. I've seen so many Korean dramas, and most of the time, I've enjoyed romantic comedies and dramas. But this one is different. Because, of course, there's always that love angle, but also there's this crime drama and suspense thriller at the same time. So it's very, very different. I've never done anything like this."
Lovi, whose earliest film credits include a supporting role in Shake, Rattle & Roll 9; Lilibeth in the independent film Mayohan; and lead roles in Temptation Island, My Neighbor's Wife, and Aswang has always played diverse and varied women. She's worked with luminaries of the film industry, acting opposite Nora Aunor in Brillante Mendoza's Thy Womb and starring in Jerrold Tarog's award-winning indie Sana Dati with Paulo Avelino.
Just last year, Lovi wrapped up filming for The Chelsea Cowboy, joining stars Alex Pettyfer and Poppy Delevingne. The British film, directed by Ben Cookson, depicts the rise and fall of gangster-turned-actor John Bindon; Lovi portrays '70s It-girl Dana Gillespie. This July, her newest film with Janine Gutierrez, Sleep With Me, premieres at 2022 Outfest LGBTQ+ Film Festival. Her prolific and wide-ranging career is a testament of her commitment to her craft—and there's no better vehicle to show even more of that dedication and talent than this adaptation of Flower of Evil.
Lovi Poe as Iris del Rosario
"I've been in the industry for a while and it's my first time to do something like this," the actress says during our cover shoot. Donning a silk purple gown by fashion designer AJ Javier, Lovi is soft-spoken but bright and energetic during our chat, eager to talk about this drama that is so near and dear to her heart.
As a fan of the original, Lovi had a few expectations coming into the adaptation—and a lot of it is the pressure involved. But she didn't let this get in the way of her work—and her performance, she says. "I didn't go to set and want to dwell on the pressure. But then we took everything on a day-to-day basis and made sure that we delivered every day and every single scene."
In the Filipino adaptation, Lovi plays Iris del Rosario, the devoted wife of Jacob (played by Piolo) and a smart and respected detective in her own right. "What I love most about Iris is that she's very trusting of people, especially the ones that she loves," Lovi says of her character. "Because, I mean, what she went through with her husband and her husband's past is not a joke. So ang daming mga instances wherein p'wede nang mawala 'yung pagmamahal na 'yun. But she stuck with him and what she believed in, and I liked that about her because she wasn't easy to judge, despite learning a few things about her husband's past."
Portraying a character like Iris can be emotionally taxing, even for a seasoned dramatic actress like Lovi. "The most challenging part of it is that what's required of you in this show is just completely different. I don't think I've ever felt emotionally drained and exhausted every day. Of course, these things happen and I guess it's normal sa trabaho namin. But it's an emotional rollercoaster ride. I've done dramas where, of course, I would cry all day. In fact, I would do 50 scenes a day, 48 of them crying, but this one is different."
Lovi, most of all, wants her scenes and her emotions to really come from the heart. "What's required of [me] is not just a drama scene," she explains. "It's something that [I] really have to work [my] imagination because it's not like I've ever experienced having a husband who's had a past like that. So ang dami kong kailangang pagdaananan to be emotionally present. I'm just very grateful because the most fulfilling part of it is when you're able to sincerely deliver the scene, because I am very particular when it comes to these things."
Flower of Evil also marks Lovi's first project with the Kapamilya network as well as with Piolo. "When I found out that I was going to work with him, I was just like, 'It's such a dream come true.' Because, I mean, I've always wanted to work with Piolo; I think any girl in the industry would actually say the same thing," she gushes.
Prior to working with Piolo, Lovi has always said that she's always dreamed of acting with him, "because of what he's done and what he's achieved," and becoming his leading lady only solidified the respect she's long had for him. "I have nothing but praises because of how he is as a person," Lovi says. "He just wakes up in the morning with a positive mindset. He carries the set really well. And that's why everyone's just having a great time. So iba kasi 'yung ganung klaseng ugali, very contagious, someone's energy is very contagious. And that's why having him around was just great for everybody."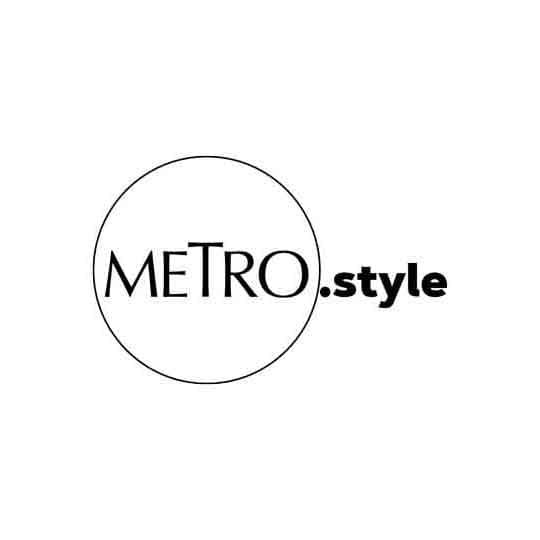 On Lovi: Custom purple halter gown with a thigh -high slit by AJ Javier | On Piolo: On Piolo: Custom green button-down and tan pantsuit from TEN MVN by Ton Lao
Piolo Pascual as Jacob del Rosario (and Daniel Villareal)
Piolo, who essays the dual roles of Jacob del Rosario and Daniel Villareal, is all praises for Lovi, too. He sees her as someone like him—dedicated and committed to their craft. He added that they hit it off instantly—from the moment they met during their workshops (facilitated by none other than Nonie Buencamino, who, Lovi shares, even came to the set to help them physicalize their characters).
Piolo says that while shooting, he and Lovi would draw energy from each other, and this easy, natural chemistry between the two of them is evident during their Metro cover shoot, and even clearer in the show. Together, they are truly a stunning, powerful match, able to hold their own with one another.
The show's melodramatic twists and turns only further elevate the connection they already share with each other as friends and co-actors. And so, watching their scenes together feels almost like a dance—from the show's opening scene to every new episode that comes out, every new moment that Iris is closer to the truth.
"The best part about Lovi is that she she didn't give us anything that was not all or more than what she could give," Piolo adds. "So all of us felt as if she also pulled us up, in a sense, because for her, she was just willing to do everything. She didn't complain. With our scenes together, it was easier for me because I could see the willingness and her focus. She's just very present. So [that], I guess, [is] our charm as a couple. And I hope it transcends."
Whereas Lovi had long been a fan of the original drama coming into the adaptation, Piolo hadn't seen Flower of Evil prior to accepting the project. "When they pitched this, I instantly said yes, though I haven't seen the show. I just [found] it to be really interesting and something different for me as well, because he's bordering [on] bad, a really gray character and something that really piqued my interest. So I said yes."
"And then when I watched the series, that's when it felt like, 'Why did I accept this project?,' or, 'What am I getting myself into? '" Piolo had then felt hesitation, because he knew how big of a following the show already had. But the hesitation didn't last long, because he believed in the producers, the material, and the cast and crew's abilities—including his own.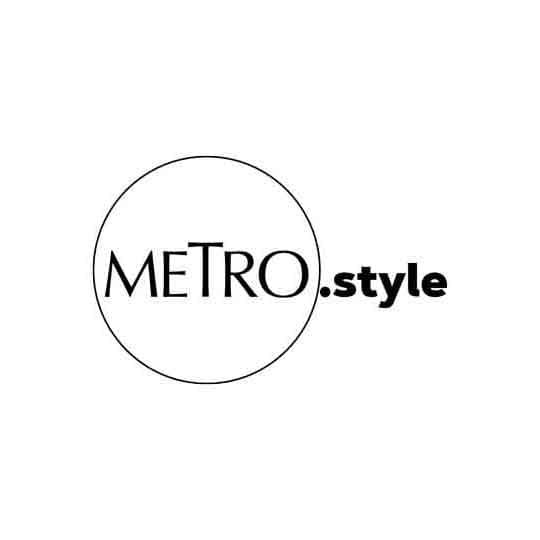 On Lovi: Custom green top with oversized sleeves and black skirt with a thigh-high slit by Joseph Palma | On Piolo: Black button-down and black and white houndstooth pantsuit from TEN MVN by Ton Lao
"Upon watching [Flower of Evil], I was thinking, 'How am I going to do this? How am I going to be able to pull this off?' Especially [because] there are a lot of [K-drama] fans. You're going to be getting a lot of bashing, a lot of judgment, but I felt ABS-CBN, or Viu for that matter, will not risk something if they're not sure of the material. So I just relied on the assistance of—and the support of—ABS-CBN and Viu. So, of course, there is so much pressure involved. But you know, coming into the set, doing even the first day, I was like, I just gotta do what I gotta do. I left the pressure behind and created our own."
Before starting work on Flower of Evil, Piolo had just come from the taping bubble of My Papa Pi, a Kapamilya Channel sitcom he stars in with Pepe Herrera and Pia Wurtzbach. From comedy, he had to switch gears into a role that is darker, more menacing, and twofold at that.
As Jacob del Rosario and Daniel Villareal, Piolo portrays two very opposite personalities. "With Jacob, he lived a life that he created, which is really interesting, because that was the start of the series. And it's only in the middle that you unearth, or you expose his real identity, which is Daniel Villareal who [had] a very, very hard, difficult, and kind of mysterious past. With Daniel, he's the one that's really trapped—trapped in a life that he never wanted, but he has no choice."
"I could relate more to Daniel," Piolo says, "because he's a really good guy. He's a good guy. With Jacob, he's kind of scheming, which I enjoyed so much, because they're very different. But you know, you could see how Daniel made himself believe what he is, or who he was in the course of time. So it's just really complex and even playing Jacob, I find him to be very charismatic as well. But Daniel is really, I mean, for me, he got my support."
On creating something original and "very Filipino"
For Piolo, who has been in the industry since 1992, the challenge of working on an adaptation like this "comes in the form of having to come up with something original, but yet the same." He feels especially fulfilled that they were able to do something that is "very Filipino in a lot of sense, and something original."
The series, Piolo adds, is shot film-style, and that certain gloss and cinematography is evident in watching the show. And of course, as in any other production, the leads are there to drive the story forward, but the material wouldn't be possible without the rest of the creative team and the production crew. The series is directed by Darnel Villaflor (Dahil Sa Pag-ibig, Nathaniel, Sandugo, Walang Hanggang Paalam, Huwag Kang Mangamba) and Richard Ibasco Arellano (La Luna Sangre, The House Arrest of Us, Make It With You). The creative team of this adaptation of Flower of Evil includes writers Danica Domingo, David Diuco, China Gabriel, Hazel Uychiat and Li Candelaria.
The rest of the cast includes bigwigs from Philippine entertainment, seasoned and well-respected actors and actresses: Agot Isidro, Edu Manzano, JC de Vera, Joross Gamboa, Denise Laurel, Joem Bascon, Pinky Amador, Epy Quizon, Joko Diaz, Jett Pangan, Archie Adamos, Gardo Versoza, and Rita Avila. Child actress Sienna Stevens is introduced as Luna, Iris and Jacob's adorable six-year-old daughter.
"From day one, you could feel the energy," Piolo says of the cast and crew. "I guess everyone was just excited to get back to work. And since this is a beautiful story, we didn't want to compromise. We didn't want to shortchange anybody on the set, especially in the script. Because if you do that, then you're at a loss, because everyone else is doing their best, bringing in their A-game."
"Working with them, I have to say," Piolo continues, "I learned from these actors as well, as we were going along the process of just doing this. It felt as if we were in one world, wanting to just come up with something so nice."
"On set, mahihiya ka to give, you know, your 9 out of 10," Lovi tells Metro.Style. "Everybody's giving a 10. You know, everyone's giving their 100%. And that's why… 'yun nga, even as simple as that you get you draw energy and emotions from everybody. And you want to do your best because everyone is giving their best and not just actors, too. It's nice to see that and everyone sa production; everyone had their roles to play. There are different roles to play. And everyone delivered more than what's expected of them actually."
At the end of it all, the show's leads have one thing that they hope audiences take away from this adaptation. For Piolo, it's that they enjoy the ride. "As fictional as it is, it's a good ride. It's a good journey, no matter whose perspective you're gonna take. But for me, the all-encompassing value of this story is love. You know, love transcends everything. And I felt that towards the end. And this is really the most important thing in any conflict—love—and I hope they see that."
For Lovi, it's finding someone to be your anchor—and be with you when no one else will. "When we love someone, I always feel like we sometimes doubt our feelings and the people that we love. And I think that's one thing I love about my character is that she believed in her husband," Lovi says. "And in a room filled with 100 people, 99 of them may not believe in you, but that one person who actually believes in you and stands by your side through hard times—that person should know how much it makes a difference for anyone, so it's nice to have someone to hold onto and be your anchor."
New episodes of Flower of Evil are released every Thursday and Friday on Viu and every Saturday and Sunday on Kapamilya Channel, Jeepney TV, and A2Z!
Photography by Doc Marlon Pecjo
Creative direction by Raff Colmenar
Sittings editors: Geolette Esguerra and Grace Libero-Cruz
Lovi's makeup by Denise Go-Ochoa
Lovi's hairstyling by Kiel Otilla
Piolo's grooming by Donald Magbojos
Styling by Adrianne Concepcion with associates Kring Mallari and Dodley Gallardo (Lovi) and Ton Lao (Piolo) with associates Edison Albo and Joseph Velasco
Shoot coordination by Red Dimaandal
Videography by Pat Buenaobra
Photography assistants: Hans Weiser and Joel Ramos
Shot on location at Palazzo Verde
Special thanks to Dreamscape Entertainment