She's The Boss: Kylie Verzosa Takes Control
This multi-hyphenate is more empowered than ever to make things happen. In this day and age of new changes in work and life—the new norm is a flexible arrangement of working anytime, anywhere. What helps her keep tabs on her multiple endeavors? Her HUAWEI MateBook 14s
Kylie Verzosa is a woman of many roles. With a life lived constantly transitioning from on- to off-screen, it's definitely not the easiest—yet she makes it look so effortless.
From successful model to beauty queen and mental health advocate, to actress and content creator to entrepreneur—Kylie is a powerhouse with an accomplished career that shows no signs of slowing.
After becoming a print and commercial model in her teens, Kylie set her sights on beauty pageants. She was eventually crowned as Binibining Pilipinas International in 2016 and went on to win the Miss International title in the same year. Throughout her reign, she championed mental health awareness and launched Mental Health Matters PH. Soon after, she started taking small roles in television shows before landing lead roles in film projects. Last year, in 2020, she also added entrepreneur to her résumé when she co-established PropertyAccessPH.
Quite a career, indeed, and Kylie's just getting started.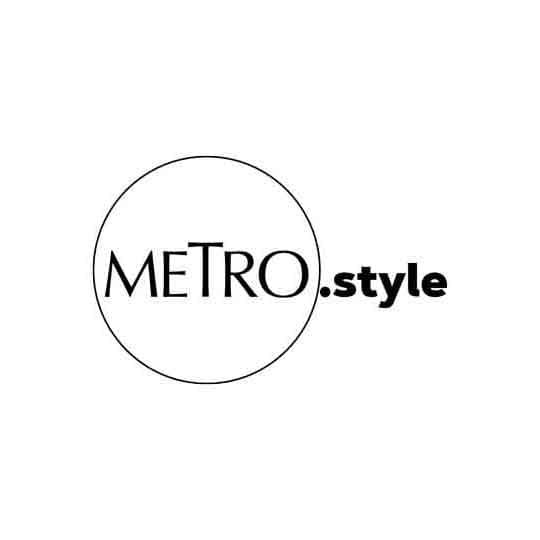 Oversized shoulder padded blazer suit and pants both by LSW, turtleneck top by H&M, and PVC embellished pumps by Amina Muaddi | Chair by ITOOH Homestyle | Photo by Dookie Ducay
Being the boss
"I started PropertyAccessPH with my aunt and a few friends. [My aunt] has investors from Japan, and we found that there was a lack of connection between the Japanese and Filipinos, so we decided to put up a company to cater to those who want to invest here in the Philippines," Kylie shares. "There's a wide demand for property here, so [the company] has been growing."
"Last year was a bit difficult, but I'm so proud of it. I think we have around 10 to 12 members now from just four or six. We're actually opening up a few more branches in Korea and Vietnam."
Despite the COVID-19 pandemic ravaging the world, Kylie was able to turn the many setbacks into opportunities—a feat considering she's also been filming TV series and films left and right in the middle of it all. What has kept her going? The power she's gained from being a female entrepreneur.
"To me, being an entrepreneur means taking control of your life. Getting into business and investing your money wisely, that's entrepreneurship. I think, for a woman, there's power in managing your own finances, providing for yourself, and buying the things you want without needing someone to provide for you. There's power in that."
Asked what her advice is for other aspiring entrepreneurs, she's quick to answer: "Just do it. Just start. Don't be afraid to take risks."Of course, Kylie knows a thing or two about "just starting," and proof of that is the Mental Health Matters PH.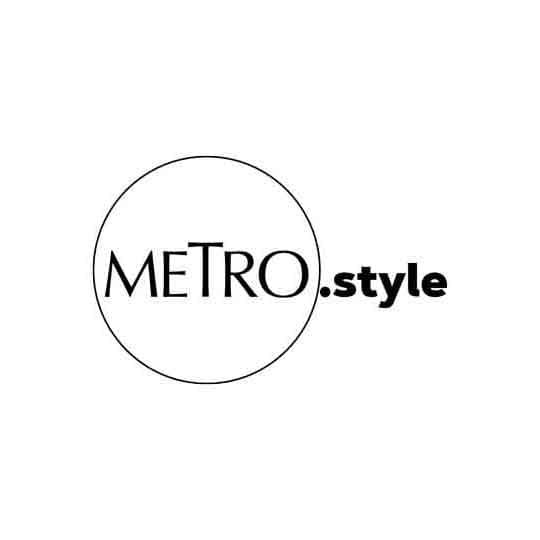 Suit blazer and pants both by Comme Ci, bodysuit by Alexander Wang, and glitter sandals by Jimmy Choo | Furniture by ITOOH Homestyle
Continuing the fight
Since launching in 2017, Mental Health Matters PH has grown from being an online support group into a non-government organization that continues to be a safe space for mental health warriors. This year, Kylie partnered with KonsultaMD—a local subscription-based telehealth service—to provide free mental healthcare to those who need it.
"All you have to do is download the app and input the code KYLIEKMD and you can get a one-month free mental health plan, [which you can use to] talk to a psychologist. [For the] psychologist on-call, there's usually a few minutes of waiting time, but okay lang as long as you get free professional mental healthcare," she says.
And this is only the first of many other plans she has for Mental Health Matters PH. Being diagnosed and having gone through depression herself, Kylie is committed to growing the organization into a foundation that can subsidize medicine and continue the conversation about mental health.
"I'm glad that people are talking about it more nowadays. It's so important to do this. Don't be afraid to share the battles you've been going through," Kylie says. "The way we're still afraid to talk about going to therapy, I think that should be de-stigmatized. Mental health is all about celebrating the ups, but also appreciating the downs. You go to a doctor to take care of your [physical health], and you do the same for your mental health. I go to therapy myself. It just helps me have a better life."
Prioritizing her and others' mental health
With a life as busy as hers, Kylie makes sure to look out for herself in the best ways she can.
"Honestly, just doing the things I like [makes me happy]. It's proven that routine helps with your mental health, so I [stick to a routine]. I wake up, I check my phone, I do my work, then I work out. In between, I do my errands. [Once I'm done for the day,] I wind down, watch movies to sharpen my acting skills and to get updated with what's happening in the industry," she tells Metro.Style. "I have a very irregular schedule because my work isn't a 9-5 job."
The constants in Kylie's day, however, are working and working out. "I really like to work out because it really helps with my mental health. I usually go for a run or go to the gym," she says. Sweating out toxins in your body makes you feel good. Secondary nalang 'yung you look good; but, for me, hinahanap din ng katawan ko 'yung workout. It really gives me a clearer mind," Kylie continues.
The grind is constant, juggling so many commitments for both show business and her personal ventures, but Kylie relies on the support of her loved ones to stay in better mental health. "Being surrounded by the people I love, a good support system, friends who I can trust… It doesn't take much to make me happy. [I also like] going out in nature. Hopefully, in the future, we get to travel more," she shares.
For the past year, she has enjoyed trips out of town with her family and her boyfriend, actor Jake Cuenca, which she gamely shared on her Instagram and YouTube. One she recently went on was a trip to The Farm at San Benito in Batangas where she spent some downtime with Jake.
"We're going on three years," Kylie shares. "It's not a perfect relationship, but what I like about it is we both work hard to keep it alive. We complement each other. He makes me a better person, and I'd like to think I make him a better person. Just him being around makes me want to be better. I'm happy around him. I can't really explain, but masaya ako when I'm with him."
Working with the best
Keeping her loved ones close and doing everything she can to protect her mental health is one thing, but Kylie also loves working as it encourages her to keep going and growing. She puts a premium on finding ways to optimize the way she works, whether it's acting in front of a camera or managing her own company. A real boss, she makes sure she has all the latest tools to help her perform at 110%.
Now more focused on her acting career, she leads a busy life of shooting one project after another. More recently, she starred in The Housemaid and My Husband, My Lover, both of which have been streamed in the millions since their releases. Even when she's relaxing, she prefers to brush up on her past projects to improve her acting.
"I watch the films that I'm in on my HUAWEI MateBook 14s. There's this app that I use to download and watch all of my movies and series. Sobrang sarap panoorin ng lahat because the 2.5k FullView display is so good," Kylie shares. "I'm also on my phone a lot, because my handler sends me updates, edits, and schedules first thing in the morning. Then I go on my HUAWEI MateBook 14s 2021 to edit my Google Calendar and check my emails," she continues.
"I live a fast-paced life, from being an actress to an entrepreneur to being a content creator. I love that the HUAWEI MateBook 14s is so handy. It has fast-charging capabilities and long battery life, so I can take it everywhere with me. It has a 90% screen-to-body ratio and it's multi-touchscreen, so I can edit and watch my vlogs [with ease]. Also because it has a Mobile App Engine! It's the first of its kind. I've never seen a laptop like it. It's a super laptop! It really helps me work. It's the perfect companion for a busy life like I have."
Sharing the love
Having the latest technology with her at all times allows Kylie to work more efficiently, giving her more time to spend with her family. In fact, this Christmas, she's heading off to the beach to recharge during the holidays. She even made her shopping list early to avoid the holiday rush!
Having had a fantastic 2021, Kylie feels really blessed and grateful that she is able to make herself and others happier with the gifts she's giving them. "I'm actually giving the HUAWEI MateBook 14s 2021 to my dad!"
Staying grateful
Working hard, working out, and surrounding herself with a solid support system helps Kylie take control and empowers her to make things happen despite everything that's going on in the world.
"This pandemic has taught me so much," she shares. "It's made me grateful for the things I have. It's taught me to slow down, taught me how to save. I've been so careful with my finances. I've been taking care of people around me; at the same time, making sure I'm taking care of myself as well," she muses.
"These past few years just helped me rewire everything. I'm just thankful for everything that's still happening to me despite the pandemic. Here's to a better year—to achieving more dreams beyond what I could ever imagine!" Kylie says. Amen, girl, amen.
Photography by Dookie Ducay
Creative direction by Patrick Ty
Sittings editor: Geolette Esguerra
Makeup by Raffy So
Hairstyling by Anton Papa
Styling by Edlene Cabral
Set designer: James Razo
Shoot assistant: Kat Ong
Shoot coordination: Ceia Ylagan and Judy Arias
Video by Pat Buenaobra