EXCLUSIVE: Donny Pangilinan And Belle Mariano Make The Coolest Couple Today In Their Hot New Series "He's Into Her"
The lead stars of the trending series "He's Into Her," Donny Pangilinan and Belle Mariano, share their refreshing takes on their characters and express their thoughts about being labeled as the next big loveteam
Donny Pangilinan and Belle Mariano are the young stars reveling in the success of their ongoing hit new series, He's Into Her, and in their first-ever cover shoot with Metro.Style.
The screen adaptation gives us Donny as Deib (Benison International School's prideful Adonis figure whose miles-thick exterior hides something softer underneath) and Belle as Max (the spunky campus newcomer whose life philosophy is to protect what's good, right, and just, an Athena sent to set things straight).
Like the gods on Olympus, Deib and Max clash and grapple from the moment they meet. But in the heat of battle, things start to melt away to reveal something entirely new and previously unknown to the seemingly two incompatible souls—that the fire that burns between them might not be one of contempt and destruction, but of warm, tender experiences and emotions that will leave them deeply, and permanently, changed.
In this exclusive, Donny Pangilinan and Belle Mariano walk us through the process of bringing their characters to life, living up to the expectations of becoming ABS-CBN's newest loveteam, and what Deib and Max—and each other—mean to them as they find their place in the world.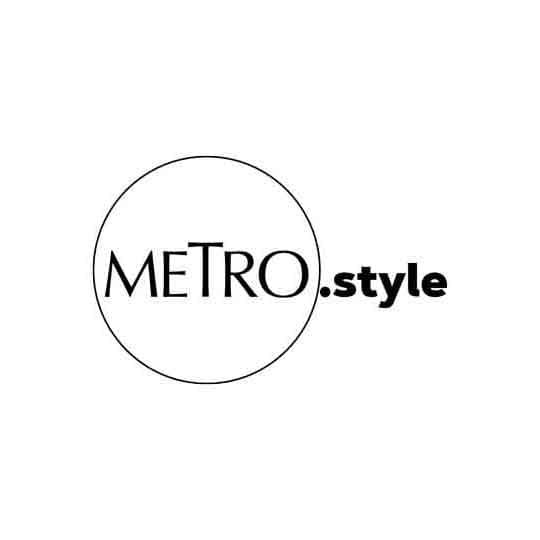 "He's Into Her" lead stars Donny Pangilinan and Belle Mariano (or DonBelle) for Metro.Style | On Belle: Tweed set by Atelier Debbie Co | On Donny: Button-down by Francis Libiran, pants by Burberry, and shoes by Zara
"Show up, and let's see what happens."
Incredibly, these were the only instructions given to Donny all the way back in 2019 when talks of a TV adaptation of Maxinejiji's massively popular Wattpad book series He's Into Her came to light. Curious and excited as to what the top secret project was, Donny complied.
Parallel to Donny, there was Belle. She auditioned for an unnamed show and attended three go-sees, all the while not being clued in on what it was all for.
It was a little unconventional, they both admit, but two years after it all happened and with their meteoric rise to fame, they now see how it was the perfect start to what can only be described as a dream they never realized they had, come true.
"I came in with zero expectations because I didn't know anyone for the most part. Everyone was like, 'Okay, we're going to do this. Hopefully we get close. Hopefully it works out,'" Donny recalls.
"...Nalaman ko lang na it was for He's Into Her sa third go-see. And then I found out na ako pala ang gaganap kay Max sa room test na lang! It was bizarre, it was surreal," Belle adds.
Sitting side by side on directors chairs at a studio and riffing off each other effortlessly, it's clear how this pair has built something beyond what cameras can shoot or film; when they were once unsure of their capabilities and deservingness to be chosen, Donny and Belle have embraced the challenge, now the privilege, of heralding a new era of stories and onscreen idols for Filipino youth.
He's Into Her aired on May 28 and there hasn't been a day that's gone by without social media lighting up in praise of the series; receptions of the story have been positive and the chemistry so well-developed that it's crazy to think that Donny and Belle were awkward strangers on their first official work day. Hashtags about the series are aplenty, and there's never a deficit of fangirling/boying, stanning, and shipping. But what audiences have undoubtedly fallen head over heels with the most are its host of colorful characters.
The series features an ensemble cast where both leads and supporting characters contribute in pushing the narrative forward and building believable scenarios and relationships. Despite being the faces the show's title refers to, Donny and Belle generously attribute the success to the teamwork with their co-stars and the series' crew. They act alongside Kaori Oinuma, Rhys Miguel, Jeremiah Lisbo, Vivoree, Criza Taa, Joao Constancia, Melizza Jimenez, Sophie Reyes, Ashley del Mundo, Limer Veloso, Gello Marquez, and Dalia Varde. All together, they represent the forces in the teenage universe; present are the adult antagonists, the comforting guardians and protectors, the walking chips on shoulders, the good-natured friends to all, the alphas, and of course, the bullied and forcibly pushed aside.
In He's Into Her, the spotlight is on familiar polar opposites; Deib is the campus king who mustn't be disobeyed, and Max the defiant royal servant who refuses to be silenced into submission.
Between the two leads, stepping into the headspaces of their characters was a much more personal journey for Belle.
"[Max] taught me a lot during our shoot... Na-bully ako. Up to now, nakakaranas pa rin ako ng cyberbullying but then that's not a reason for me to give up," Belle opens up.
She talks about how despite the thousands who pour out support for her and the show, the few sour apples in the crowd still manage to hit her where it hurts the most. She acknowledges that there are those who vehemently disagree with the decision to cast her, and it's a tough thought to contend with as a young actress still finding her footing in the industry.
"I've been waiting for this break for a long time and finally, nabigyan ako ng [opportunity]," she says.
Entering showbiz at the age of nine with a few modeling gigs here and there, she moved on to the small screen as a regular cast member in comedy series Goin' Bulilit and in drama series Lorenzo's Time.
As many a biography of child stars show, the leap from kid-focused productions to the much bigger league of primetime international television is a big one—and not everyone makes it. For Belle to succeed at the transition, she's grateful and the most determined she's ever been in her career—even with detractors wanting derail her.
"I feel 'yun 'din 'yung nag-mold sa akin to be stronger, to be like my character Max," she nods.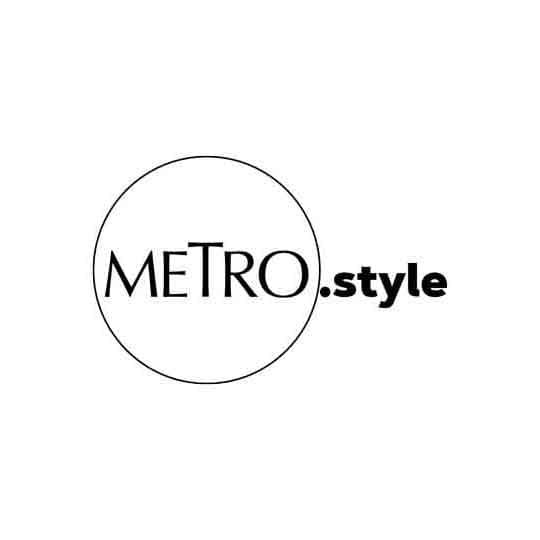 On Donny: Blue double-breasted suit by Francis Libiran, necktie by Carolina Herrera, and shoes by Adidas | On Belle: White blazer by Carolina Herrera and pink pleated skirt by Versace by AKIMBO
As for Donny, the son of actress Maricel Laxa-Pangilinan and motivational speaker Anthony Pangilinan, becoming Deib was one long journey of self-reflection.
For those closest to Donny, they'll know that Donny isn't a Deib. On and off cam, Donny is always in high spirits and a chatterbox. He's an open book, and those he strikes a friendship with are welcome to add their own chapter. Deib, on other hand, is emotionally uptight and expends his willpower on strengthening that icy cold could-care-less façade.
"Ang dami rin niyang pinagdadaanan. I'm not saying that what he's doing is right, but you can try to understand why he's doing it... That's where I can relate with Deib more," Donny shares.
"There's also a lot going on in life and he has this side that's vulnerable, kinder, more heartfelt, a better side that needs to just be brought out," he continues.
Donny and Deib digress the moment Deib shows how much of a jerk he can be, and yet Donny feels for him because of how he has felt, and seen in some of his friends, the sometimes unrelenting pains and aches of adolescence. It's easier to run and hide from uncomfortable truths rather than face them head-on and allow the world to see you for who you really are, good stuff and broken bits alike. Though he himself was never a predatory bully in his school days, Deib's origin story (which has yet to be revealed in the show) is one Donny strongly relates to.
"...You really just need to get to the point where you break a certain wall. It's going to be hard, but if you break that certain wall, 'yan, magiging mas open na 'yan... Kunwari, he's god at school, but in reality, he knows he's so much more vulnerable than he portrays himself to be. You just need to break that wall," Donny points out.
With six episodes down, Deib's wall has finally started to break—all thanks to Belle's Max.
That's essentially what He's Into Her is about. Though it's marketed as a teen-centric love story, Donny and Belle, and also the show's director Chad Vidanes, posit that the kilig is but a vessel for something more meaningful.
Ultimately, the show is about change—spotting change when it's on its way to you, allowing change to happen, and then embracing the newness in you that change bestows. Change is a good thing, but it's especially sweet when you go through it with someone special. For young viewers who tune in to the show's weekly Friday streams, being unafraid of transformation is an especially important lesson to learn, and Donny and Belle are more than happy to be its teachers at this time.
Donny and Belle also point out how their characters' very qualities serve as important role models in this day and age.
Belle is succinct in her description of Max: "At first, I only saw the surface of Max—maangas, minsan nakakatakot. But then once you see her, she's such an inspiration... She's someone that a lot of little girls can look up to."
Max, for all her social faux pas and rough edges, is true to herself. She knows she's a probinsyana implanted in the big city whose tastes and exposure aren't as sophisticated or refined (she brought adobong pusit as baon on her first day of school, and it was packed in what looked like a reused ice cream tub), but she accepts that wholeheartedly.
After all, being a probinsyana means that she has empathy, familial closeness, humility, a deep sense of community, and an unblemished appreciation for the simpler things in life. She's a small town girl able to recognize injustice from a mile away but doesn't allow it to come within an inch of her and those she cares about. What others see as undesirable and laughable in her (the word squammy was thrown out multiple times in episode one) are actually her greatest assets. She might be "baduy" on the outside, but inside she's a warrior whose grit and thirst for justice is something all people should aspire to have. With the show's growing success, Max could contribute to the raising of a next generation of teenage girls unafraid to fight for what's right.
Donny, on the other hand, zeroes in on Deib's fresh take on masculinity.
"Guys are portrayed as people who don't care. Puro angas lang. They're not supposed to show their vulnerability because they'll be shown as, or people will portray them as, weak, which isn't true at all. Honestly, I think that even shows strength," he says.
"I wanted to really understand bakit ganu'n si [Deib], and I wanted to show people and be able to reach that emotion of 'why.' Why did he reach that point? That's why he's not really the stereotypical bully. Hindi lang siya bully. He's so much more than that and he embraces that later on, with the help of others, which is why I really appreciate him," Donny reflects.
As Max redefines young girls' idea of strength, Deib holds the reins of reshaping boys' perceptions of manliness.
Gone are the days when the bad boy is sexy for being, well, bad and a renegade. The bad boy here is reinvented as a prime candidate for the newest recruit of the good guys; and, being a good guy means being okay with your wounds and your desire to heal them. Wanting to feel and be better by leaving behind your tough guy persona is encouraged.
For more photos, check the gallery below: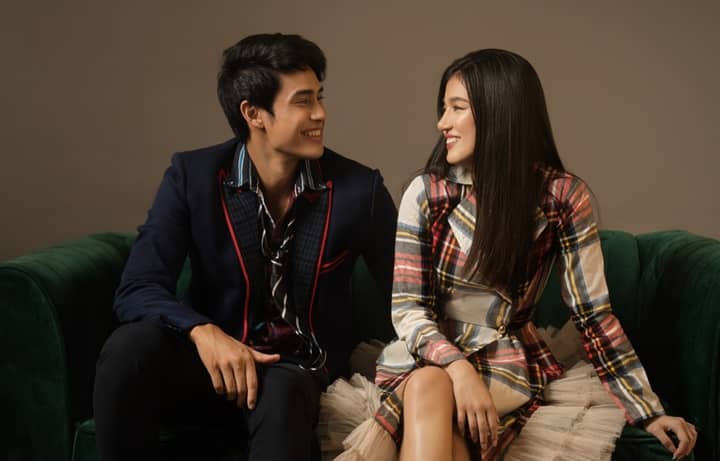 DonBelle on Metro.Style
DonBelle on Metro.Style
As of this writing, He's Into Her has been signed for just one season but already, fans are clamoring for a second. Despite not knowing how Max and Deib's story will conclude, everyone wants to see more, more, more of them.
Donny and Belle, the rest of the cast, and the series' showrunners have pretty much been in awe of the outpouring support from fans—including those who first read the novel before watching the show.
"There was pressure at first. S'yempre, kailangan naming maabot 'yung expectations nila, and knowing that the series is somehow a bit far from the book, may pressure. I'm glad and I'm really thankful that everyone liked it. I'm really blessed to be a part of this project," Belle says.
"It's been a long time in the making. We're just so happy that people can see it, all the hard work we've put—not just us. It's a team effort, the cast, Direk Chad and his team, the promo team. It really took a village to make this possible, and a lot of time as well. We're very grateful also for Ate Max, the author, who's been very supportive towards just the whole show in general, and the supporters," Donny adds.
For everyone who was a part of the show, it's been a victory of patience and perseverance, and a beautiful display of perfect timing.
The reality is that He's Into Her began production way before, at least two years ago, but faced significant delays because of 2020's unfortunate turns of events. Though news of the book series coming to the screen had already been advertised, there was understandably a lot of worry accompanying its official release considering the delays might have dampened anticipation and excitement. There was concern about it being swept away by the current of other projects, and on Donny and Belle's part, of failing to make a lasting impression as new leads.
Results were on the contrary; the show is a constant trending topic and has picked up international viewership, and of course, it put Donny and Belle on the showbiz map. He's Into Her is the consistent top program on iWantTFC since it was launched, with a record-breaking number of views. It's the most viewed series on the said platform for six consecutive weeks as well as on iWantTFC Originals. It's the main reason why iWantTFC became the top free entertainment mobile app in the Philippines in both Google Play and the App Store as fans watched the premiere episode last May 28. What's more, om the same day, He's Into Her also set the highest number of concurrent users on iWantTFC, doubling the platform's daily average users and increasing its hourly average by five times.
The series marks the beginning of the rest of their lives in entertainment. Some have tagged the pair as the newest loveteam to emerge and the hottest onscreen couple in local showbiz today (say hello to DonBelle fans, who call themselves Bubblies).
And while that can be the biggest form of flattery for emerging actors and actresses in the local scene (how many of the biggest names in showbiz started out as one half of a bankable love team?), Donny and Belle react with just a simple, heartfelt thank you.
"I don't see us as being the next 'something.' We're just focused on being us," Donny clarifies.
"Obviously, we're very overwhelmed with them saying that but we're focused on going our own paths, our own journey," he continues.
"It would be nice to achieve 'yung mga na-achieve nila, but it's [our] journey," Belle mirrors.
As just themselves, Donny and Belle exhibit refreshing approaches to tired expectations of them—perhaps in the same way Max and Deib would, if they weren't fictional characters.
With how well they worked together on He's Into Her, the Filipino viewer might expect to see them as a packaged deal from here onwards, but the pair doesn't want to be boxed in that idea. They've just gotten their start as artists, and they'd like to chart their own paths, individually. Belle has things she wants to improve on, and Donny wants to learn things for himself as well. She has goals, and so does he. And while they'll be glad to star alongside each other again some day in a new project, it would be unfair to limit themselves to just each other when there's so much experience to gain.
What they are, though, are great friends who have a strong bond. All of them are—Donny, Belle, their castmates, their director Chad, head writer Vanessa Valdez, and original series author Maxine Lat Calibuso.
"This group, we never expected to be so close and so, parang naging tropa, naging barkada. It became a family. I'm just very blessed. Sa tagal na naghintay kami, it wouldn't be as fun, as worth it, kung hindi naman kayo close sa cast. You're not looking forward to working together, you're not watching together, you're not supporting each other, you're not there for each other... Yes, of course, we go to work, but our relationship goes beyond the camera, what you see. It's more of a second family," Donny shares.
"I can say that the friendship we built is something that would last forever," Belle smiles.
It's impossible to pigeonhole what any one person can take away from the series.
But if you ask Donny and Belle, or maybe even Deib and Max, it's really just about one thing: love.
Loving yourself enough to be true to you no matter what, loving others by being there for them in whatever capacity, and finally, letting love motivate you in whatever it is that you do.
"I love what Direk Chad said. Love doesn't choose. It doesn't choose a specific age, a specific person. It happens to everyone, which is why a lot of people, even if you're not in high school like in He's Into Her, [enjoy the show]," says Donny.
"Love goes for all generations... Love is the foundation for everything," ends Belle.
And that should tell you why he's into her, why she feels the same way about him, and why we and many others are so into them, too.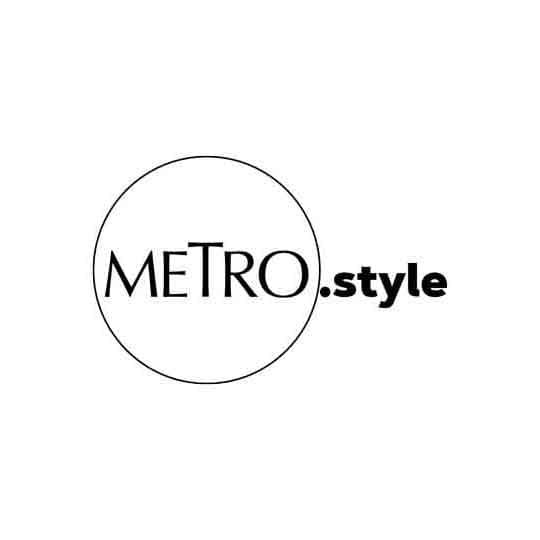 On Donny: Coat by Francis Libiran, striped shirt and pants by Tommy Hilfiger, necktie by Carolina Herrera Men | On Belle: Plaid dress by Dominique Atelier
Watch He's Into Her every Friday, 8:30PM, on iWantTFC. It's also available on A2Z Channel, Kapamilya Online Live, Kapamilya Channel, and TFC!
Photography by Ria Regino
Creative direction by Randz Manucom
Sittings editor: Carla Buyo
Makeup by Carell Garcia
Grooming of Donny and hairstyling of Belle by Ryan Pareno
Styling by John Lozano
Shoot coordination: Cara Tirona and Grace Libero-Cruz
Special thanks to Mico del Rosario, Keia Inciong, Rise Artists Studio, Star Magic, Star Cinema, and iWantTFC