EXCLUSIVE: In-Demand Leading Man Gerald Anderson Is Turning Up The Heat
At 32, Gerald Anderson remains as one of the hottest and most desirable leading men in local showbiz. And on his 15th anniversary in the industry, the "Init sa Magdamag" actor returns on the cover of Metro in his sexiest and most intimate shoot ever
Glowing is a term that isn't typically associated with a man, but Gerald Anderson is exactly that these days.
It may be because he's well rested and making the most of this time under lockdown working out, detoxifying, and taking good care of his well-being. It may also be because he's basking in the early success of his new ABS-CBN teleserye Init sa Magdamag, and gearing up for a new movie to be filmed abroad at the same time. Or, really, it may be love that he has to thank for the brightness of his aura.
"I'm happy and inspired, and I'm still in a learning process," Gerald tells us. "I'm inspired because of the happiness na nakukuha ko in my relationship and in my work. Maraming nakaka-appreciate sa work ko, as we speak, kasi pinapalabas ang bagong show. It inspires me even more to do another one or do another project. I'm happy but nandu'n pa rin ako sa parang, there's still so much to learn and I'm still learning."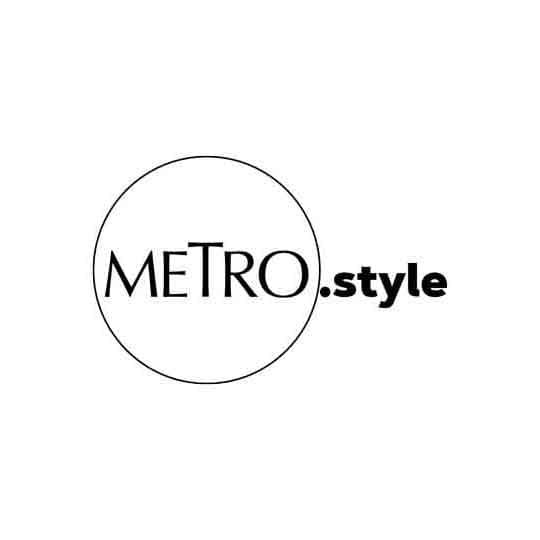 "Init sa Magdamag" star Gerald Anderson is celebrating his 15th anniversary in showbiz this month | Photography by Joey Espiritu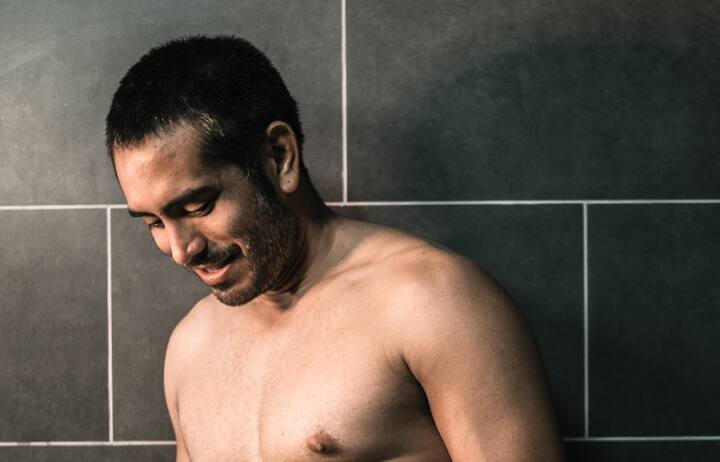 Gerald Anderson
SWIPE LEFT OR RIGHT
TO NAVIGATE BETWEEN PAGES
Photo Credit: Joey Espiritu
Photo Credit: Joey Espiritu
Photo Credit: Joey Espiritu
Photo Credit: Joey Espiritu
Photo Credit: Joey Espiritu
Photo Credit: Joey Espiritu
Photo Credit: Joey Espiritu
Photo Credit: Joey Espiritu
Photo Credit: Joey Espiritu
Photo Credit: Joey Espiritu
Photo Credit: Kennedy Bui
Photo Credit: Kennedy Bui
Photo Credit: Kennedy Bui
Photo Credit: Kennedy Bui
Photo Credit: Kennedy Bui
Photo Credit: Kennedy Bui
Photo Credit: Kennedy Bui
Photo Credit: Kennedy Bui
Photo Credit: Kennedy Bui
Photo Credit: Kennedy Bui
"Learning" is especially significant for Gerald today and in the past year. He has learned many things about himself and the different aspects of his life. Recently embroiled in what was perceived to be a controversial breakup, he chose to keep his head down and out of the public eye, choosing to speak only during one interview. Even if it might affect his image, he did not fuel the flames out of respect to all parties. And while he may have had to learn the hard way—sometimes, that's the only way to grow and become a better person.
In some ways, this growth will also be reflected in the development of his latest character in the teleserye Init sa Magdamag. Gerald describes Tupe as a not-your-typical clean-cut, boy-next-door type of lead character, one who's flawed but would not hesitate to sacrifice for his loved ones. There are sides to this on-screen persona that also bear similarities to Gerald off-cam. "He's a flawed person also, mabuti naman 'yung puso niya, pero nagkakamali rin siya. Pero ang maganda du'n ay natututo siya from his past mistakes and how it helps him grow. And 'yung pain na nararamdaman niya, ginamit niya to improve himself as a person and as a doctor," Gerald shares.
Init sa Magdamag started airing last April 19. The cast members—which also include Yam Concepcion and JM de Guzman—were in a lock-in taping for six months in Rizal, which means that all the episodes had been filmed and everyone who's part of this show gets to appreciate the final products all at the same time as viewers now. He says, "[It's] very entertaining. Pinaghirapan ng maraming tao 'yan, pinaghirapan namin, so it's nice to finally see it."
At the core of the series is a love triangle between Gerald's Tupe, Yam's Rita, and JM's Peterson. Tupe and Rita are each other's greatest love. But when his father's corrupt deeds as a government official are revealed, it leads to the breakup of the two, with him suddenly disappearing from her life. She goes on to become a congresswoman who meets a fellow politically inclined man in Peterson, and they eventually get married. However, Tupe—who is once a happy-go-lucky, go-with-the-flow guy—enters Rita's life again, more mature this time as a resident barrio doctor. Their love story resumes, and conflicts are bound to happen.
One of the country's most in-demand actors
Init sa Magdamag was pitched to Gerald years ago, back when he was still working on his other notable teleserye A Soldier's Heart, which ended just in September last year. Gerald recalls, "Habang ginagawa ko pa 'yun, nag-pitch sila ng bagong show, itong Init sa Magdamag, and I said yes kasi napaka-unique nu'ng kwento eh, napaka-interesting niya. Hindi ko pa nagagampanan 'yung ganitong role, itong character, so I said yes. After a couple of years, siguro almost two years later, nagkaroon tayo ng pandemic and I was still taping A Soldier's Heart, nawala na siya sa isip ko. Hindi ko alam kung matutuloy or hindi, as in wala na sa isip ko, then right after ko matapos 'yung A Soldier's Heart, tumawag ulit ang ABS-CBN and said na tuloy 'yung project and I said, 'Really?' Parang kakatapos ko lang ng isang lock-in, parang hindi ko alam kung kakayanin ko pang bumalik sa lock-in. But I'm very thankful na tinuloy ko at ginawa ko 'yung project because it's really one for the books."
Proof that Gerald is one of the most in-demand actors in local showbiz today and one of the most trusted by ABS-CBN is the fact that shortly after A Soldier's Heart aired its last episode, Gerald was back in a lock-in taping, working on Init sa Magdamag right away. He repays that trust by delivering one remarkable performance after another. He always seeks to better himself and grow with each and every role. And this particular opportunity landed on his lap not only because he is talented, it is also because of his work ethics. He can't be thankful enough for continuous work despite the pandemic and his network's shutdown.
When Init sa Magdamag was about to be released, it became such a trending topic online, with its full trailer and first scene drop reaching millions of views. As of this writing, the full trailer has 13 million views on Star Creatives Television's Facebook page, while the scene drop that featured Gerald in nothing else but a white underwear has 3.8 million views. "Mainit 'yung reception so we're very thankful," Gerald says. At 32, he remains as one of the hottest, sexiest, and most desirable leading men in showbiz. How does he feel about that? "Dahil sa white brief!," he laughs. "It's always flattering naman na you're, kumbaga, people still admire me sa ganu'ng aspeto."
Passion for his craft
It's a remarkable project to celebrate his 15th anniversary in showbiz with. Init sa Magdamag coincides with this huge milestone in his career, which officially began when this "Amboy Hottie" of General Santos City entered the Pinoy Big Brother house as a housemate on April 23, 2006. 15 years went by so fast for Gerald, and he's amazed by how far he has come. It's not easy to last in the entertainment industry for that long, but the fact that he did says a lot about how he has constantly fueled his passion for his craft. His body of work is a clear indication of his versatility and caliber as a leading man.
"15 years? Oo nga, no? Hindi ko masyado naisip 'yun, maybe it's something I should celebrate. Mahirap lang mag-celebrate sa pinagdadaanan natin ngayon, but we'll see. Maybe a small get-together lang. But 15 years, wow ang bilis ng panahon," he says. "What a journey!"
What a journey it truly has been. Throughout those years, Gerald has breathed life into some of the most memorable characters on both the big and small screens. The public has witnessed many of his highs, but unfortunately, his lows were also magnified on a nationwide scale. Despite that, no amount of controversy can dim the spotlight shining on Gerald and his unmistakable talent and ability to do justice to and even go beyond what's expected of him in a role.
He's passionate about work, but he knows the importance of working on maintaining well-being as well, in order to function better and be able to do more.
Keeping up his Metro Body physique
The uncertainty that comes with the pandemic and this controversy about his love life really took a toll on his mental health. Working out is one of the ways he chooses to relieve himself of stress and anxiety. "Nitong MECQ, nitong ECQ, six hours a day ako nasa gym. Lahat na 'yun. Basketball, workout, recovery, lahat lahat na 'yan," he shares. Gerald has a gym business, The Th3rd Floor, which he launched in 2019. But unfortunately, the pandemic has affected its regular operations, and because of the ever-changing quarantine or lockdown rules, it's closed and only serves as Gerald's personal gym at the moment.
"We had one good year na tuloy-tuloy, kaso tumama 'yung pandemic. Nagkaroon tayo ng lockdown and one year na tayo sa lockdown," Gerald says. "We're not losing hope na babalik tayo sa normal, and people will still need to have a facility to workout and maintain their health and smash their goals, magkaroon ng isang community. Gapang, but I really believe in it, because nagkaroon talaga kami ng magandang community, fitness community. Baby project siya, so I'll see it until the very end."
The result of all those hours he spent working out in the gym is showcased in this Metro.Style shoot, which we dare say is his sexiest and most intimate shoot ever. For this, he gave us a glimpse of his man cave, too, touring us virtually around one of the properties he has invested in.
Despite the pandemic, Gerald also opened another business last year, the Hayati Private Resort in Botolan, Zambales. That's another place he frequents whenever he feels the need to de-stress and recharge. He initially bought the property for personal use, but he later thought it was best to maximize it as a business. He also saw it as a way to share a part of him with his fans who helped him achieve his dreams and goals and get to where he is now. "Nakuha ko ito dahil sa inyo, so i-o-open ko rin… It's something I'm proud of. 'Yung bahay ko naman, hindi naman ako p'wede mag-invite ng mga tao du'n or ipa-rent, so 'yun na lang. It's something I'm proud of, itinayo from ground zero."
Hayati means "my life" in Arabic, and giving his resort that name reflects one of his life's greatest achievements so far. "So parang 'pag pumupunta ako du'n or kung guest ka man, [you'll feel that] I just want to enjoy my life and relax, so 'yun 'yung inspiration du'n," he explains.
Gerald has been very hands-on with Hayati Private Resort. He tells us, "Ako naglilipat-lipat ng mga kubo, ako nagla-landscape, mga ganu'n. Kasi s'yempre gusto ko kung ano 'yung itsura niya, as perfect as it can be, kung ano ang kaya ko, para mas may personal touch ako talaga sa itsura ng place."
When he talks about summer now, there's really no other place that comes to mind than Hayati. After all, more than the quiet time he gets to enjoy here, it's seeing the physical manifestation of his years' worth of hard work that brings him more inner peace and contentment.
His private life
The other place that he finds solace in today is, of course, his home. The pandemic allowed him to reconnect with his home, and discover more about himself here in the process. It was a tough year—it still is tough this year—even for a celebrity like Gerald. There's so much uncertainty, add to that the negativity that surrounds him. But what's more important for him is to, again, consider this as a learning experience to become better in the different areas of his life.
"Wow, one year na tayo nasa lockdown. I don't know. I'm just trying to… ang dami nating down time ngayon 'di ba, so kumbaga 'yung gym na pinagdadaanan 'yung pandemic, 'yung lockdown, s'yempre hirap na hirap din. I'm still planning for the future of that. Tapos 'yung Hayati Private Resort, gusto ko nga sana mag-expand pa, kahit hindi nga kami open because naka-lockdown tayo," Gerald ponders. "So, it's just planning and using the time wisely, trying to improve. May mga books na binabasa, [watching] videos about improving ourselves… It's a chance na mag-improve tayo, to reflect, to use the time wisely."
He jokes about how it has become his therapy to clean the house and how he's been killing time by washing his car twice a day and contemplating on offering to wash his neighbors' cars or even putting up a car wash business for the time being.
He mentioned reading books. The titles he got to finish recently are Everything Is F*cked: A Book About Hope and The Subtle Art of Not Giving a F*ck: A Counterintuitive Approach to Living a Good Life both by American author Mark Manson.
One's choices of books to read at a certain period or phase in his or her life can mirror that person's state of mind at that time. Perhaps this is also Gerald's way of coping with the challenge he has had to deal with recently. And perhaps he has reached a point, too, where he just wants to learn how to finally not give a f*ck about what everyone else is thinking about him. He's happy, and that's all that matters to him.
"The purpose of our lives is to be happy," he points out. "I wanna come out a better person from all of that [referring to the controversy], despite kung ano'ng gustong paniwalaan ng mga tao or kung sino ang gusto nila kampihan."
Gerald would rather look at the bigger picture and invest time in saving for a rainy day, continuing to hustle and channeling some of his time and effort to profitable ventures. Because just as this pandemic came and changed people's lives all over the world unexpectedly, life will always find ways to leave us pleasantly (or unpleasantly) surprised. "In life kasi, isa sa mga natutunan ko sa mga pinagdadaanan natin lahat, nothing's guaranteed. 'Yung kinabukasan natin, hindi siya guaranteed. Hindi natin alam kung gigising tayo bukas ng umaga. You just have to make every moment worth it. You have to make good memories and cherish 'yung oras na meron tayo," Gerald concludes, hoping for brighter days to come sooner for him and for everyone.
Init sa Magdamag airs on weekdays, 9:20 p.m. on the Kapamilya Channel, Kapamilya Online Live, Jeepney TV, A2Z Channel 11, and TV5!
Photography by Joey Espiritu and Kennedy Bui
Videography by Kennedy Bui
Grooming by Dex Gonzalgo
Styling by Joey Espiritu
Shoot coordination by Grace Libero-Cruz and Cara Tirona
Special thanks to Star Magic, Direk Laurenti Dyogi, Nhila Mallari, Mo Nuevo, and Thess Gubi