Isabelle Daza on Motherhood, Podcasting, and K-Love
Multifaceted celebrity mom Isabelle Daza, who graces Metro.Style's cover with sons Balthazar and Valentin, chats with us about her life recently—from her take on motherhood or parenting, to her "The Sexytime Podcast," to her newest acting stint via "K-Love"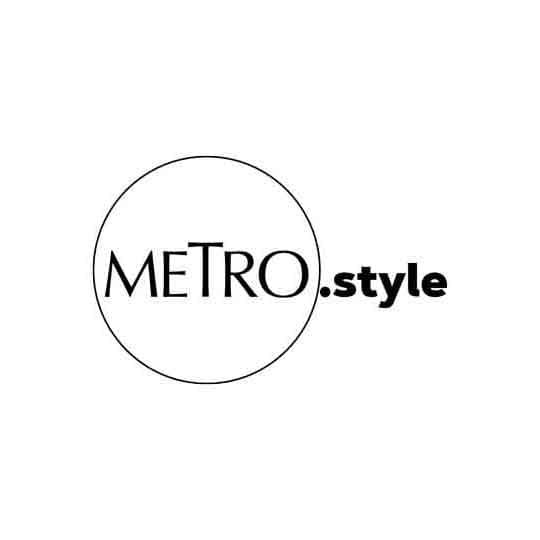 Isabelle Daza and kids Balthazar and Valentin on the cover of MetroStyle | Photography by Cenon at Mav
For Isabelle Daza, who has been based in Hong Kong with her husband and two sons, a typical day looks a little bit like this: Meditation and affirmations upon getting up, breakfast, Zoom meetings in the morning, errands and groceries in the afternoon, a workout or two, and then picking up her boys from school.
"It's pretty mundane," she says, "but I really enjoy the routine." The multihyphenate mom of two loves reading books with her kids, Balthazar (or Balthie), 4, and Valentin, 1, and taking them on walks to the park after school. "We read a lot together and we build a lot of towers and blocks and stuff together," she says. "We just sit around and do free play. It's the best way that children can express themselves."
Having taken up Education during her undergrad, Isabelle reveals that she's always had this nurturing side to her, as well as an innate love for kids. So when she became a mother herself, she applied what she's learned then, what she's learning now, and combined them with her own intuition as a parent. "I think being a mother is one of the most—if not the most—important job in the world, right? You're actually raising a person," Isabelle says over Zoom. "So many people study how to become a doctor, or a lawyer, or a teacher, but nobody really studies how to become a mother or a parent. You kind of question yourself like, 'Am I doing the right thing? Are these the right choices? How do I avoid childhood trauma?' These are all topics that I'm very fascinated with that I like to read about and learn more from."
Of the things she's learned taking up Education, she also says that constantly comparing children to other children can be detrimental to their self-esteem. "That takes away the joy and basically kind of trips up their self-esteem, so I make a very conscious effort not to compare my children with each other or with their cousins or with their friends," she tells Metro.Style. "I always try to express that they're very unique. Like, Balthie—there's only one Balthazar who can do this and Valentin's very different."
Isabelle also supplements lessons from other parents with things she's learning about in books. "I still, up to now, read a lot of books," she says. "I'm reading one now, it's called Good Inside by Dr. Becky Kennedy. It's a parenting book. I read a lot of self-help and parenting books because I want to be guided accordingly and I try to share that with my audience if they're interested."
When it comes to parenting, Isabelle finds that she shares a lot of things in common with the way her mother, Gloria Diaz, has raised her and her sister, Ava. "My mom was always championing us. She really, really helped boost and build our self-confidence," Isabelle shares.
"She really taught us to speak up, talk to adults, when we're in a conversation having dinner or lunch, she'll ask for our opinion and she'll really engage us. And I feel that really helped me develop my communication skills, my confidence, my overall personality, because I felt seen as a child. Now that I have my own children, I always want them to feel seen or heard in different ways."
As a mother raising two sons, it's essential to Isabelle that her kids are able to have a safe space for expression. "I think it's important for them to be able to express how they feel because I know that a lot of men at our age don't express how they feel because they were always taught not to cry and not to do these things," Isabelle says. "I want them (Balthie and Valentin) to have high EQ (emotional quotient, or emotional intelligence) as well."
Along with being a mother of two, Isabelle also hosts a podcast with her sister, Ava. The Sexytime Podcast, which initially began as a marketing tool for Jellytime, a sexual wellness brand dreamt up by the sister duo as a safe space where people can be comfortable exploring their body. In the podcast, the sisters cover topics from sex toys, adult play, consent, friends with benefits, and more, in an effort to de-stigmatize and open up the conversation about sex and sexual health.
Isabelle is amazed at how the podcast has grown to have a life—and community—of its own. Last September, it had just aired its two-part finale, with guests Marc Nelson and Rovilson Fernandez, and most recently, the podcast has garnered over 50,000 unique listeners.
"We're pretty happy that our audience has embraced the outcome of it and they're actually very supportive," she says, adding that many listeners write in to request topics and guests, and to send in fanmail and questions.
But aside from podcasting, Isabelle has also dipped her toes back into acting. With a handful of credits in films like It Takes a Man and a Woman (2013) and series and anthologies including Tubig at Langis (2016) and Maaalala Mo Kaya, Isabelle admits that her acting chops aren't yet where she wants them to be—but when she received a pitch to do the Viu Original series K-Love, she just couldn't say no.
Corinna Vistan-Takahashi, show creator and former executive at Marvel Studios, approached Isabelle in April to pitch her the show, which would be about four women, their love for K-dramas, and how the medium mirrors real life. Isabelle plays a mom influencer. "At first I was really hesitant because honestly I'm also not too confident in my acting," she says. "But the script was really intelligent and I had never done something this witty. I really connected with the character, as cheesy as that sounds, because it's something that I've never played before. Second, the script was really good, and third, I'd be working with a different group of people. The director was from New York, another director's from LA; we had some writers who were in Marvel and wrote for Disney. So it was a different kind of world and true enough, when I went on the set, and we taped for eight weeks in a bubble, it was amazing."
Corrina previously worked at Marvel Studios as a Content Producer for theatrical releases and lent her expertise to record-setting blockbusters such as Avengers: Endgame and Ant-Man and the Wasp.
The team behind K-Love also includes Chinese-American director and seven-time Emmy Awards winner Bobby Yan; Hollywood cinematographer Ian Takahashi, bestselling authors Tara Sering and Tweet Sering, former Walt Disney Studios executive Lea Dizon; and writer Katherine Visconti (whose projects include the series Designated Survivor).
K-Love centers on five friends, their stories, and their love for K-dramas. Starring alongside Isabelle are Iza Calzado, Sue Ramirez, Gabby Padilla, and Jake Cuenca. The show will be premiering on Viu this October 14. Isabelle, who is a fan of K-dramas, also appreciates Korean films like Old Boy and Train to Busan.
For all that Isabelle has accomplished, there are still a few things on her bucket list—namely, one day, she'd still like to do a marathon. "I won't say skydiving because that's not something that I've always wanted to do," she says, laughing. "I want to finish a 42K run but I just haven't set my mind to it yet."
Photography and styling by Cenon at Mav
Makeup by Jelly Eugenio
Hairstyling by Paul Nebres
Fashion by Kelvin Morales