EXCLUSIVE: We Can't Take Our Eyes Off Issa Pressman
Living and loving fearlessly, our International Women's Day cover girl Issa Pressman shows us what it means to be truly authentic and true
She is lithe, slender yet muscular, her newly-dyed pink hair lit from behind, giving it almost an incandescent glow as she sways to the music. She stands in the middle of the room unburdened by rapt audience. She is Issa Pressman, a 22-year-old multi-hyphenate, over-achiever who can tick off far too many boxes: Actress. Influencer. Model. Painter. Writer. Dancer. Creative. Social Media Star. Creative Director. She is also known as—the sister of Yassi Pressman, also known as @pressmanissa the girl-who-changes-her-hair-every-month, the girl who officially "came out" in a commercial, that mysterious, fascinating girl radiating sunshine.
That girl, I told our choreographer Saira, was equal parts formidable and equal parts amazing.
We were watching as Issa emerges in a fuchsia pink ensemble of a double patch pocket military-style cropped jacket over flared cargo trousers, her white classic Converse kicks peeking out. She gamely sits, and gives just about fifty variations of that sitting pose. Her energy vibrates from that of a self-knowing, conscious plane, one where she is acutely aware that the energy she's putting out goes back to her thousandfold. She listens attentively to the instructions on how her arm needs to hang, how her head should tilt. She acquiesces but proceeds to do it her own way—her shoot, her rules—adding to the experience, making it more special.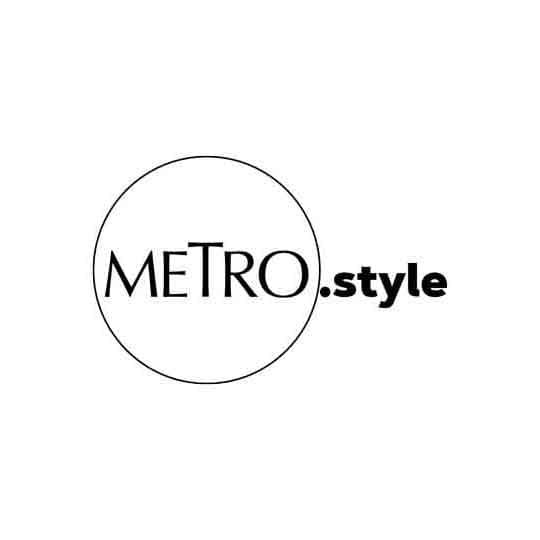 Utilitarian ensemble by Blackcode Manila | Photo by Charisma Lico
It's not Metro's first time to shoot Issa. Last year, we took her out with Yassi in a Lost at Sea-themed shoot for the Body Issue. At that time, Issa donned long dreadlocks mixed with bleach strands. Even then, she was already so sure of herself—so confident in a low-cut dress, frolicking in the sand, letting the wind catch her hair and swaying to the beat.
But this Issa, it seems, in the span of a year, had a lot of growing up to do. She has grown her social media following, has found herself in various brand campaigns, and has been put in the spot not to her own liking. In fact, the past couple of weeks had been some of the most challenging times of her life. From her father's death just a month ago, finding herself embroiled and in a couple's breakup, bashed and bullied on social media as result—none of which were her own making or design. Anyone in this situation could have asked for a time out—but not Issa. She stood tall and proud, and she kept fighting.
You better lose yourself in the music, the moment / You own it, you better never let it go / You only get one shot, do not miss your chance to blow / This opportunity comes once in a lifetime
The words of Eminem reverberated inside the studio as we watched Issa dance to this music that Saira chose for her. This music, explains the choreographer, shows struggle and passion that reflect everything Issa has been through.
You see, Issa grew up not in the easiest of environments. Born from a British father and Filipina mother, they lived in different parts of the world, including Hong Kong. They moved to Philippines when she was three. Her sister Yassi is two years older. While her mother continued working in Hong Kong as an OFW, her dad took care of his two young girls. The distance proved to be too daunting, and eventually, her parents had their marriage annulled. Issa, in retrospect didn't think much of this. She thought it was normal.
It was really a simple childhood, Issa shares of their memory. School, a supportive community, her group of friends—they weren't spoiled at all. "We started from the bottom," she admits. "That's why kami ng sister ko, we have this mentality na when we want something, we actually work for it. When we spoil ourselves, it's like we're rewarding ourselves," she says.
What set them apart was how her parents raised them to be independent. "They never told us what to do," she says, "they never spanked us when we did something bad, or they never hit us." At times, her parents would take away their television privileges, but that was it. Growing up independently, the two learned right from wrong not by punishment, but by critical thinking.
"They never really forced us to do anything, to say anything, or act in a certain way," says Issa.
Instead, her father would say: "That's up to you. That's on you." Or during times when they don't see eye to eye, he would say: "You could do it. It's not gonna make me happy, but go ahead if you want to do it."
That cemented their independence, their self-discipline, in that they respected him and thought about their choices instead of waiting for someone to tell what to do.
Because of this, they grew up more responsible than most children, particularly her older sister Yassi, who emerged as a mother figure between the two. Issa would have to ask for permission from her ate when going out, or must make sure her ate knows where she is at all times.
"My sister—I admire her love, protection, and strength as a woman, her knowing her priorities," she says.
The two sisters remain close, keep a common set of friends, likewise sharing a passion for dance. A love for life.
Look / If you had / One shot / Or one opportunity / To seize everything you ever wanted In one moment / Would you capture it / Or just let it slip?
Issa continues the dance, this is the part where she freestyles, taking off from ideas from the choreographer but not really following anything but the beat in her areas and the swell and surge of emotions. From afar, you can see that she is thinking. She is creative, after all.
On her highly curated social media feed, she sprinkles photos of herself (styled in her own way, of course), with videos and vignettes of her mood and her daily life—a cart of books, a half deflated red balloon, snaps of her dog, details of the a Vatican museum sculpture. Her OOTDs and selfies reflect how she sees the world: Colorful, vibrant, robust, and lots of fun. Also, you get a sense of her different personas, how she uses her hair to express her moods and the different phases of her life.
While many know her as an artist and painter, she has some acting work under her belt: Luck at Firt Sight in 2017; Camp Sawi, This Time, and My Only Love in 2016; Chain Mail and For the Hopeless Romantic in 2015, and Talk Back and You're Dead in 2014. She started doing commercials at age three, and continued until she was 10. She took it up again when she realized that she could actually manage school work with some showbiz projects while she was in college.
"I love acting, dancing, singing. I love the art of it," she says. "But then I kinda grew away from it somehow because it wasn't the industry that I wanted to be in. I love the art of it, but it's not for me."
Recently though, her interest rests in social media marketing, with several of the businesses that she's involved in.
"It's fun. You're on social media, you get to promote the brand, and it's the easiest way possible because everyone's in social media," she says. "Instead of just posting about what I do and what I know, I'm posting about things that I love, or I work for. It's more of the business side," she says.
In social media, she found a new audience, one that wouldn't have trouble accepting her creative way of dress and hair. She has found more diversity and freedom in style and choices in social media. Despite being in the spotlight, she yearns for a different kind of recognition.
"For me, it's different when you want to be famous and you want to be recognized. Those are two different things. My goal isn't to be famous—to have my own movie or teleserye. It is to be recognized for the things I like doing, for my style, my personality," she says.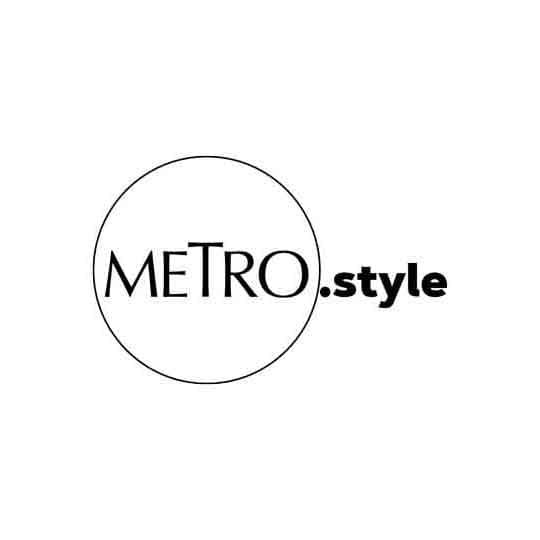 Deconstructed blazer and pants by Marian Zara Madayag and tank top by Alexander Wang (available at Homme Et Femme, Rockwell)
When I told the choreographer that Issa was formidable, I suppose what I really meant was that interfacing with her was a revelation—I was seeing the mark of an entirely different generation. Issa formed the early Gen Zs, the creative, authentic, yet very pragmatic generation that knows business and the way of the hustle. They pride themselves in their realness and authenticity.
Issa is the very essence of this. Online, offline, there's no divide. What you see is what you get. But that wasn't always the case. She also had her share of doubts.
"I would say that it's actually a good thing that I went through a phase where I curate every single thing. I would really serve to please and I would make sure that people would like what I do and what I wear. Until I was like—I created this in my head—I said: Out with the magical, and in with the natural. And that's what I've been following ever since."
And with this self-knowledge, she knows that it's alright to be yourself and present yourself as you are.
That's it's also quite okay to like your own posts.
"The internet affects you, your personality, how you wanna dress—and it can be a negative or a positive thing. Sometimes it could inspire, but sometimes it could also bring you down," she says.
"My take is that you could actually like your own picture, not specifically do a double tap, but you genuinely liking it. And I don't think that someone should really post something they don't like. You have to like yourself and post what you like also," she adds.
There's an element of impulsivity in her, and this, from the conversation, stems from how strongly she feels about so many things. She looks at the truth in the eye and tells it as it is. There is an element of fearlessness that you can't seem to look away from.
When we asked her about her gender fluidity, it was us who looked away to soften the question, but she answered it like it was nothing special. She was just being herself.
"I've talked about it openly. I had a girlfriend in college, and a boyfriend after college, and then a girlfriend recently. For me, I don't think it's something that shouldn't be talked about. 'Cause that was me. I wanted people to stand up for being honest. If you're in a relationship, then just be in it," she says.
She does recognize that it's not that easy for many people. That for some, there is a struggle to be accepted, from being ostracized in the community, to being bullied physically and emotionally. But she knows that it's important for her to speak up, and seek more understanding and tolerance.
"You know, in social media and in real life, people are so judgmental. I wouldn't want them to see me appearing on social media as a single girl, and when in real life, they're going to see me with a girlfriend. They're going to whisper about it, they're going to talk about it. Create chismis. I had to put myself in a situation na ito na ito, this is my girlfriend. This is my life. This is my relationship. You can't whisper about it anymore. It's out there. There are no secrets."
She earned our respect right then and there. And we understood why she was so integral to Converse's Love Fearlessly campaign. It wasn't just about loving others. She was showing everyone that it's okay to love yourself, and live your life fearlessly, without fear of judgment.
"Loving fearlessly is a strong phrase. It's not just about being in a relationship. It's not just about having a partner, or not being alone. Loving fearlessly can be about anything—about yourself, about loving your friends fearlessly, or loving the world fearlessly—which can make you a wilder, better version of yourself."
So here I go, is my shot / Feet, fail me not, this may be the only opportunity that I got
We leave the studio, we leave Issa with a greater appreciation for this future generation of women, of the youth. She radiates like a ball of sunshine, and even without trying, she affects and inspires all those around her. She lives and love fearlessly, in her own terms. She knows her truth, and strives for authenticity. She is not perfect, she feels down at times, but still gets up anyway. She is seeking recognition, and even as she gets fame as by-product, we know she will not squander it, not in this lifetime. Instead, she will pass it on to the next. And the next.
We are reminded of this, through a page from Richard Bach she posted on her feed a couple of weeks back. She was in between trips, and thought to capture this page of prose. It is about the power and the gift that can set you free. The gift that will help you find the right tune to dance in this complicated life.
"As anything that cannot be touched with the hand or seen with the eye, your gift grows more powerful as you use it. At first you might use it only when you are outdoors, watching the bird with whom you fly. But later on, if you use it well, it will work with birds that you cannot see, and last of all you will find that you'll need neither ring nor bird to fly alone above the quiet of the clouds. And when that day comes to you, you must give your gift to someone who you know will use it well, and who can learn that the only things that matter are those made of truth and joy, and not of tin and glass."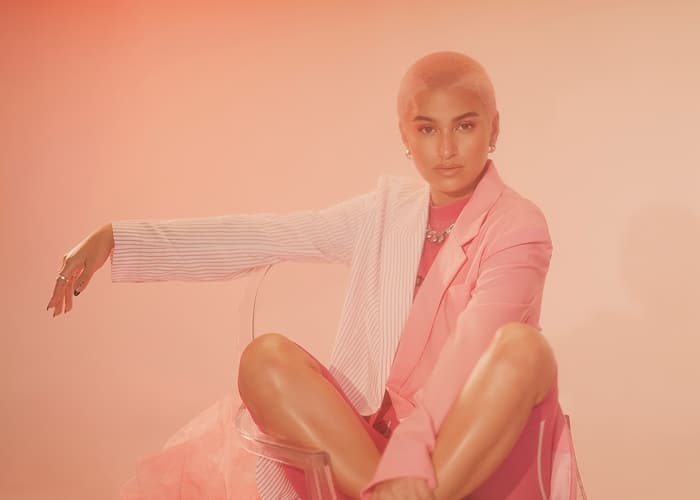 Photography by Charisma Lico
Creative direction by Chookie Cruz and Kat Cruz-Villanueva
Sittings editors: Geolette Esguerra and Grace Libero-Cruz
Makeup by Mac Igarta
Styling by Joanna Garcia
Styling associate: Van Martinez
Choreographer: Saira Budhrani-Reshy Mirpuri
Set design by Justine Arcega-Bumanlag
Shoot assistant: Cara Tirona
Special thanks to Converse and Viva Artists Agency