Janella Salvador Is The Valentina That You Can—And Will—Love
Janella Salvador has landed the role of a lifetime: the supervillainess Valentina, Darna's equally iconic archnemesis
It was in November of last year when ABS-CBN posted a single video of a snake with the caption "The Valentina Reveal," setting social media aflame. After months and months of speculation, the day had finally come for the public to find out who had been chosen to play the supervillainess, who had venomous snakes for hair and caused chaos and destruction in order to steal the Stone away from its chosen—and rightful—protector.
For any Pinoy pop culture enthusiast, Mars Ravelo's Darna—and it doesn't matter whose visage she takes—is an important, iconic piece of media. The superhero(ine), who first appeared in Pilipino Komiks over seven decades ago in 1950 is a role that is passed down to an actress befitting the red suit, the fiery battlecry, and—most of all—the precious White Stone. This time, Jane de Leon takes flight as Darna and as her alter-ego: the brave, selfless, and perfectly imperfect Narda.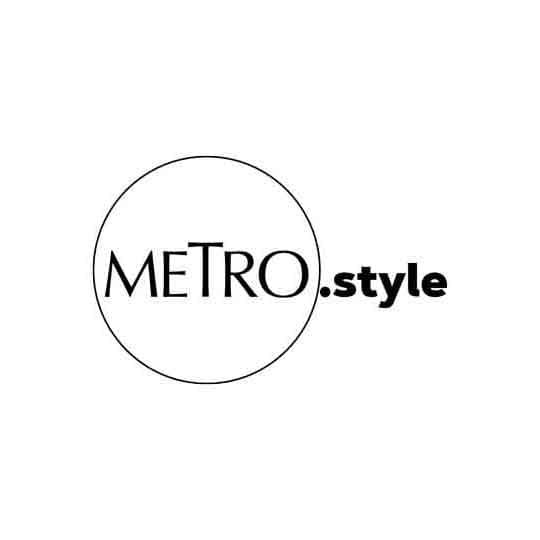 On Janella: Breast plate by Just Bonita x Haring and rhinestone skirt by Just Bonita | Photography by Seven Barretto
Darna, the fictional extraterrestrial warrior who hails from the planet of Marte, has long been an icon of Filipino storytelling, filmmaking, and creativity—a beacon of hope and inspiration for Filipino audiences for the last 70 years. In that time, she has been portrayed by some of the most luminous and revered actresses in Philippine showbiz: from Vilma Santos, long before she would be dubbed the Star for All Seasons, breaking box-office records left and right; to Lorna Tolentino, the very first custodian of the Stone on TV; to Sharon Cuneta and Regine Velasquez, who would both appear as the warrior from Planet Marte in two different Captain Barbell films decades apart.
But alongside—and entwined with—Darna's history is another woman of similar stature: the supervillainess Valentina, Darna's archenemy and a role so coveted all throughout Filipino film and television that anyone chosen to play her will have much to prove.
Over the years, the snaky antagonist has been portrayed by seasoned actresses, with Celia Rodriguez (in Lipad, Darna, Lipad!, 1973), Pilar Pilapil (Darna, 1991), and Pilita Corrales (Mars Ravelo's Darna: Ang Pagbabalik!, 1994) just to name a few. In this generation's adaptation of the beloved Mars Ravelo classic, she is embodied by Janella Salvador.
Kontrabida with a heart
Janella—who's long been a darling of Philippine entertainment with her roles in series like Be Careful With My Heart, Oh My G!, Born For You, and The Killer Bride—doesn't shy away from the fact that this will be her first time playing the antagonist in any project she'd landed.
"[Valentina is] very different from everything I've played before. Usually, mabait, or [ako] 'yung inaapi. This time, I'm the bad guy," Janella says with a smile. She revealed that she had hesitations about taking on this role. When she was offered to read for it, she had just given birth to her son, Jude, and was having second thoughts. "After giving birth, I wasn't sure where I wanted to go, what path I wanted to take," the Metro cover star confesses. "At first I thought I would say no to reading for Valentina, but something inside me said that, 'This is it. I have to take this opportunity.' I just went with my gut feeling."
And so she did: She met with master director Chito S. Roño over Zoom, read for the part, and fell in love with the character. "When I read some of the sequences, the script, I fell in love with [Valentina] because it's really different and she's [a] kontrabida with a heart. Maiintindihan mo kung saan siya nanggagaling. Sabi ko, while I was doing the audition, sana makuha ko 'to. And I did!"
Getting the role then meant that Janella had to prepare intensively for it. She followed a rigorous exercise and workout regimen, but she admitted feeling nervous at the beginning. She says, "I wasn't in my best shape yet when we started filming. But everything just fell into place. I really worked hard; I worked out every day para makuha ko 'yung gusto kong look, because you have to be sexy to be Valentina, so I really did my best."
Janella also had to prepare emotionally in order to serve her characters well. Her almost-dual roles as Regina and Valentina means that, like Jane, she's pulling double duty—and that boils down to mastering the ability to switch between the supervillain and her alter-ego seamlessly.
"She's actually a very, very complex character to play," Janella tells Metro.Style. "She has a lot of emotions. Ang dami niyang pinagdaanan. She's a very difficult character to play. As much as I'm having fun portraying her, mahirap siyang i-portray kasi ang daming layers. Pinag-aralan ko talaga 'yan."
"I love her character," she adds. "She's so fun to portray, because she is such a character. She's larger than life, she's very assertive, she's smart, she's a lawyer-slash-vlogger and she loves fashion. She's very rich. It's very new for me to play a role like Regina. And I'm having a lot of fun."
Her instant connection to Valentina and Regina, which she felt when she read for the role, means that she takes extra care when it comes to their portrayal: Janella took it upon herself to make sure Valentina is distinctly different from Regina.
Scroll through the gallery below for never-before-seen photos of Janella Salvador's blonde transformation for her Metro shoot:
"I actually changed her voice. Gusto ko maiba talaga si Valentina kay Regina, so I did a lot of physical changes. Iniba ko 'yung voice ko, even the look is super far from Regina. I don't know if meron kaming similarities; lumalabas si Valentina kasi 'pag sobrang galit si Regina," Janella teases.
In the first episode of ABS-CBN's Dana, Janella's only appearance comes in the teaser for the next episode, where Regina's on a cliff, about to off herself, until Narda swoops in and stops her. That is the first encounter of their characters.
In their roles, Janella and Jane will be facing off with each other as Valentina and Darna, but not before they become allies first, as their alter-egos Regina Vanguardia and Narda Custodio, respectively. "Just like a traditional Darna series," Janella says of the dynamic we can expect between Narda and Regina, "our paths are going to cross and we're going to become really good friends." But the plot will then thicken, and the two will turn into rivals—and as to how that will unfold, that is what viewers must tune into.
A modern Valentina
Produced by JRB Creative Production and directed by Avel Sunpongco, Benedict Mique, and legendary filmmaker Chito S. Roño, this new take on the classic superhero story introduces Darna—and the characters who support, foil, and hope to defeat her—to an entirely new generation of viewers. It puts its signature stamp in the time of social media, where the world happens to be in two places, concurrently: online and off.
In this adaptation, then, Regina is not only an extraordinary lawyer, she's a vlogger as well, determined to expose the corrupt ways of people in power in their town of Nueva Esperanza. "Regina vlogs about her views on politics. She's against corrupt officials—actually tama 'yung pinaglalaban niya," Janella says matter-of-factly.
When asked about the importance of responsible vlogging especially during a time when the lines between the offline and online world are increasingly blurring, the 24-year-old actress muses, "I guess when you're a vlogger, you just have to be aware that you influence a lot of people and you can literally change people's minds on certain subjects and things. You have to keep that in mind—that you have a big responsibility."
And as an actress—as an artist—Janella's got responsibilities of her own, and that is to give her character justice. For her, it is an honor that she is able to play an antagonist—and a strong, empowered female character, at that—like Valentina. It is a character shrouded in mystery, especially at the beginning; a character whose origins will be unveiled to viewers day after day.
"I got inspired to show the side na villains become villains for a reason. Madami silang pinagdaanan—they must've had a dark past. Maiintindihan mo rin somehow kung saan sila nanggagaling. I want to show the side of supervillains na p'wede mo rin silang mahalin," Janella says.
And as the series progresses, she hopes that if audiences take away anything from the show—and from her character, especially—it's that "you have to make peace with your past and huwag masyadong magpapadala sa emotions mo. Because at the end of the day, we all have good in us."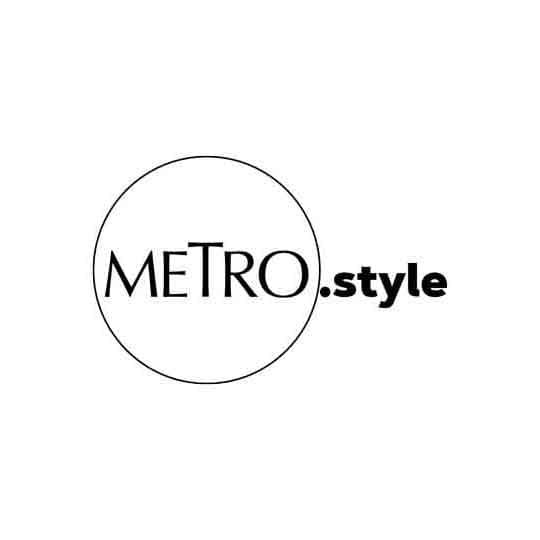 On Janella: Leather studded top by Thian Rodriguez, tulle skirt by Christine Lam, and latex gloves by LA Glamour Queen
Ten years ago, Janella made her television debut as Niks in one of the most beloved and longest-running morning dramas in Filipino television, Be Careful With My Heart. The role catapulted this Star Magic artist to stardom, paving the way for her to lead her own shows, release music, and even record "How Far I'll Go" from Moana for a special music video with Disney Music Asia.
Along with her own career milestone of marking a decade in the entertainment industry, Janella also joins Metro's roster of Star Magic cover stars this year, in celebration of the talent management's 30th anniversary.
Before the shoot for this cover feature begins—before she is bathed in hot studio lights, posing in front of a camera—the actress reflects on her ten years in the industry, and the journey it's taken her to get her to this place. In this moment, as Regina Vanguardia and as the Valentina in this generation's Darna, she says, "I've actually been doing a lot of reminiscing recently. I can say that I'm really proud of myself, coming from when I entered Be Careful [With My Heart], [where] I did not know what I was doing. I didn't have any plans on acting, being where I am right now. I never imagined in my wildest dreams that I would be here. Having the opportunity to play this iconic role means a lot, so I want to do it well."
ABS-CBN's Darna stars Jane de Leon, Janella Salvador, Joshua Garcia, and Zaijian Jaranilla, with the special participation of Iza Calzado. The rest of the cast members include Rio Locsin, Paolo Gumabao, Simon Ibarra, Young JV, Zeppi Borromeo, Marvin Yap, Yogo Singh, L.A. Santos, Joj Agpangan, Mark Manicad, Richard Quan, Dawn Chang, Viveika Ravanes, Eric Fructuoso, and Jeffrey Santos.
Catch Darna weeknights, every 8PM, on Kapamilya Channel, Kapamilya Online Live, Cinemo, A2Z and TV5! It is also available on iWantTFC and TFC!
Photography by Seven Barretto of Studio 7 Manila
Creative consultant: Christina Lopez
Creative direction by Erwin Botin of Botin Studios
Makeup by Carissa Cielo Medved
Hairstyling by Mark Rosales
Styling by Perry Tabora, assisted by Kris De Leon
Sittings editor: Grace Libero-Cruz
Shoot assistants: Red Dimaandal and Raff Colmenar
Photographer's assistants: Dariel Miraflor and Claude Villahermosa
Videography by Gian Escamillas
Press-on gel nails by Mara Loyola
Special thanks to Lauren Dyogi, Star Magic, and JRB Creative Production