EXCLUSIVE: Jodi Sta. Maria And Iza Calzado Absolutely Own The Spotlight In "Ang Sa Iyo Ay Akin"
The powerhouse actresses talk about shooting in a "bubble" and why viewers should tune into the second season of their series
The arrival, creation, and continued success of Ang Sa Iyo ay Akin may just be serendipity at its finest.
In January of 2020, two months before the entire country—and the world, for that matter—went into a lockdown brought on by the COVID-19 pandemic, Iza Calzado and Jodi Sta. Maria found out that they were to star in a new show. Ang Sa Iyo ay Akin—directed by FM Reyes and Avel Sunpongco, and co-starring Maricel Soriano, Sam Milby, Rita Avila, Kira Balinger, Grae Fernandez, and Joseph Marco—is a sweeping tale of the broken friendship between two women, Ellice and Marissa, and the lengths they are willing to go to in order to protect their hearts and their children.
The show, which premiered in August, has been through ups and downs, as have most of us—and most production sets across the world—in the past year. Filming had to be packed-up temporarily when Iza, who plays Ellice, tested positive for COVID-19, and each lock-in period—which the show's leads prefer to call a "bubble"—meant that the stars and the crew would have to be away from their families in the middle of a pandemic. On top of that, the renewal of ABS-CBN's franchise had been the subject of several heated discussions in Congress back in May, ultimately resulting in its denial in July.
Still, the show persevered: after consistently good ratings, Ang Sa Iyo ay Akin is now in its second season, and the drama is only amping up. For Jodi, who plays Marissa, there must be a reason that they're still here. "Lagi kong iniisip na, 'Lord, hindi mo naman kami i-a-allow na ipatuloy itong show na 'to or you won't even allow us to be here today kung walang purpose or kung hindi mo will na mangyari [I always think that, 'Lord, you won't allow us to continue this show or you won't even allow us to be here if there's no purpose or if it's not your will for it to happen]," she says.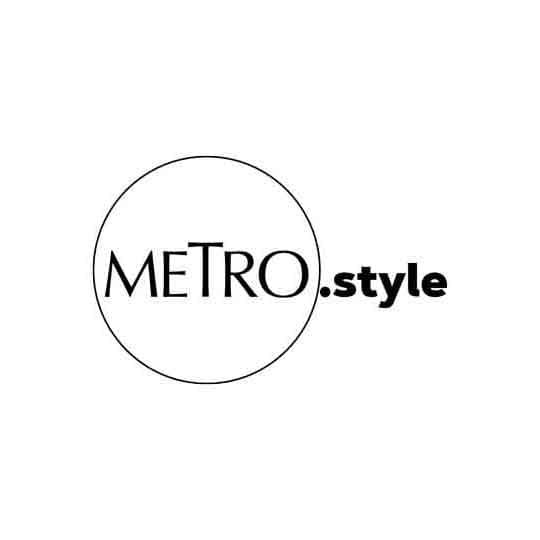 On Jodi: Dress by Mark Bumgarner and jewels from Ocampo's Fine Jewellery | On Iza: Jacket by Mark Bumgarner, pants from MSGM at Cul de Sac, and jewels from Oro China
Ang Sa Iyo ay Akin may very well not even exist today: after all, Jodi also reveals that she was supposed to do a different project, and Iza says that she didn't even think that she could do a soap opera in 2020 after going through a life and death situation. "I didn't see this coming," Iza tells Metro.Style. She admits that she was hesitant to accept it at first, because the role of Ellice was, at its very core, that of a mother. "Crucial 'yung pagiging mother ni Ellice talaga. Kaya ko ba? [That Ellice is a mother was really crucial for me. Can I do it?]" she says.
But when she received the character breakdown, her decision began to materialize. "Ang ganda nito [This is beautiful] because no character is really just black or white. They're gray just like human beings are. They're flawed, they make decisions that they will definitely regret down the road, but it's all part of our experience in life," Iza says.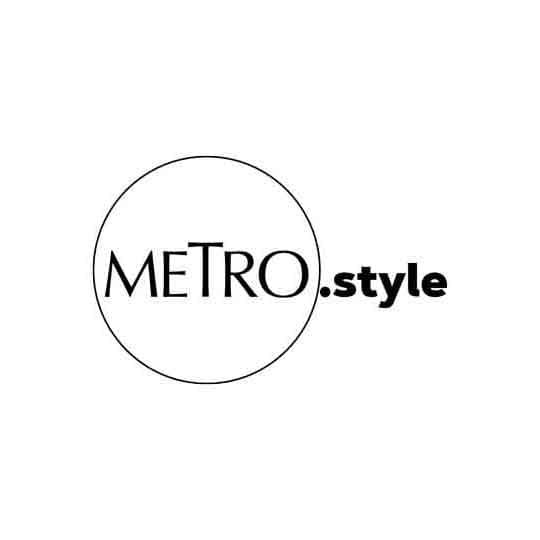 On Jodi: Shirtdress and coat both from CH Carolina Herrera, and jewels from Ocampo's Fine Jewellery | On Iza: Dress from CH Carolina Herrera, and jewels from Oro China
For Jodi, it was similar. At first, she didn't see the show beyond your usual "agawan" fare, but after being given an overview of the project, she ended up liking it, so much so that she signed up for it soon after. "Nagustuhan ko 'yung character ni Marissa kasi hindi naman siya 'yung typical na kontrabida. What I like about her is that she's human. She's drawn by her desires, 'yung behavior niya is motivated by her needs. Taong-tao siya [I liked the character of Marissa because she isn't your typical villainess. What I like about her is that she's human. She's drawn by her desires, her behavior is motivated by her needs. She's really human]," Jodi says. Marissa's heart may be full of "anger, resentment, and bitterness from everything she has experienced in life," but underneath those, love is still at the core of her heart, and these layers were what further drew Jodi into the character.
Jodi has been in the industry for more than two decades, but she admits she still has a lot to learn about the craft of acting. Learning never stops. She did hesitate to accept the project and doubted if she could pull off the role, but in the end, she embraced the challenge. Jodi adds, "I realized that because this character that I'm playing now is somehow so close to one character that I did before, the challenge was, paano ko siya iibahin so that people will see a different Jodi portraying this character? [How can I make her different so that people will see a different Jodi portraying this character?]."
Of course, the experience is also different in a good way and the series presents a new level of excitement for Jodi, thanks to the presence of their co-actors who are luminaries and bright up-and-coming stars. The show's director, FM Reyes and Avel Sunpongco, are also well known in Philippine TV. FM directed a slew of shows, including Maging Sino Ka Man and several Maalaala Mo Kaya episodes, and co-directed Lobo and Sana'y Wala Nang Wakas. Avel worked on the likes of FPJ's Ang Probinsyano and Kadenang Ginto as well as some episodes of Wansapanataym.
"When else am I going to have the opportunity to work with Maricel or Sam?" Iza muses. Maricel plays Lucing dela Cruz-Pineda, Marissa's mom, and Sam plays Gabriel Villarosa, Ellice's husband. Kira and Grae play Hope and Jake, Ellice and Marissa's children, respectively. "Those were the things that drew me to the character, not knowing where we would be taken," Iza says. "Not knowing that we would be here today. So much has happened."
But no matter how serendipitous the circumstances of Ang Sa Iyo ay Akin came to be, it's still nothing compared to the hard work and resilience of its cast and crew. Jodi and Iza owe a lot to the people working hard on set everyday to make the show the success that it is. They also owe a lot to their characters. Ellice and Marissa are more than just roles they're playing to earn their keep; these women, no matter how fictional, have qualities and values that the two actresses resonate with. Most of all, these roles, portrayed in these times, have taught both Jodi and Iza a lot.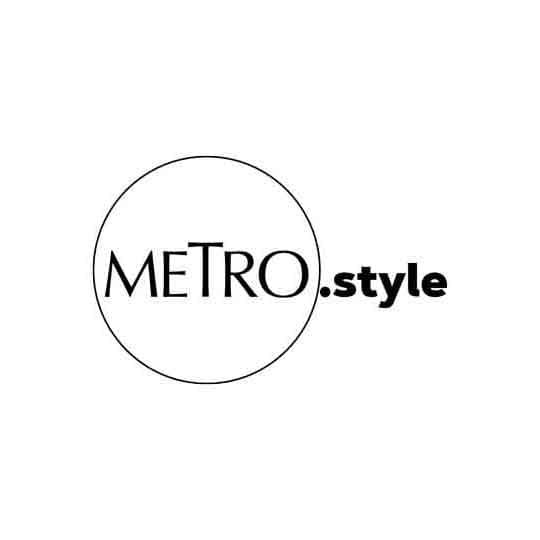 On Jodi: Dress and shirt both from CH Carolina Herrera, boots from H&M (in photo below), and jewels from Ocampo's Fine Jewellery | On Iza: Vest and pants both from CH Carolina Herrera, shoes from Bottega Veneta, and jewels from Oro China
With each "bubble," the actresses' term of choice for a lock-in shooting period of about two to three weeks, Jodi and Iza only have themselves, each other, and the crew. Their realizations are abundant, ranging from the importance of admitting that you need help to trusting and surrendering that one will be protected and safe. But they also spend a lot of time learning more about their characters, who are at the heart of the show.
"Ellice can be self-centered, selfish," says Iza. "That's really her main flaw. I do recognize that I have been that. Knowing that I may have done these things, that I have made decisions that were pretty self-centered and selfish in the past, then you have that self-awareness and you know that in doing certain things, I have to be more aware to consider other people beyond myself. It was just a gentle reminder which I had already known coming into the project. 'Yun 'yung isang layer ni Ellice na I could somehow resonate with [That's one layer of Ellice that I could somehow resonate with]."
"You learn a lot through just being in the bubble and going through this pandemic, you realize a lot about yourself," Iza adds. "I don't know anymore if it's because of the character—it's probably a combination of everything I'm going through. Just being in this unique situation now, you really learn to harness relationships and really have to be mindful of your thoughts."
Check out the gallery below for more photos of "Ang Sa Iyo ay Akin" stars Jodi Sta. Maria and Iza Calzado: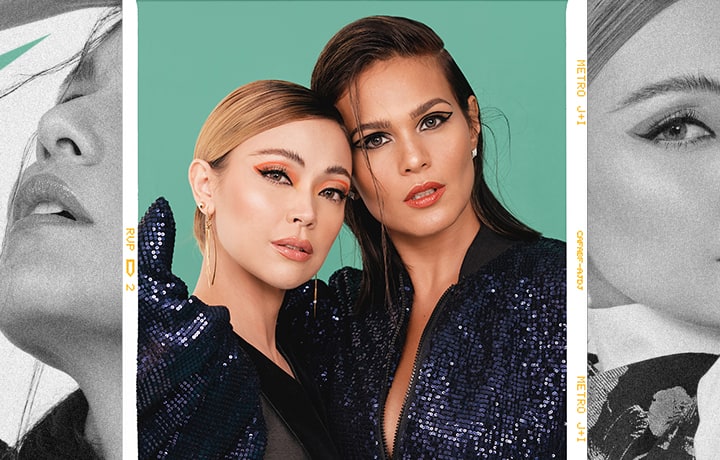 Jodi Sta. Maria and Iza Calzado
SWIPE LEFT OR RIGHT
TO NAVIGATE BETWEEN PAGES
Catch "Ang Sa Iyo Ay Akin" Mondays-Fridays, 8:40 p.m. after "FPJ'S Ang Probinsyano" on Kapamilya Channel, Kapamilya Online Live, and A2Z Channel 11 (free TV and digibox).
Photography by Cha Lico-Santos
Creative direction and production design by Chookie Cruz
Sittings Editor: Kat Cruz-Villanueva
Makeup for Jodi by Ting Duque
Fashion Styling for Jodi by Patricia Coronado
Hairstyling for Jodi by Jay Wee
Makeup for Iza by Lala Flores
Fashion Styling for Iza by Kat Cruz-Villanueva
Hairstyling for Iza by Jan Edrosalan
Shoot coordination by Judy Arias and Cara Tirona