EXCLUSIVE: K-Pop Girl Group MOMOLAND Is All Set To Conquer The Philippines In 2020
MOMOLAND just released their new single, "Thumbs Up," and their music video now has more than 14 million views on YouTube. This is just the beginning for the members of the South Korean girl group as they have more exciting projects in the Philippines this 2020!
Welcome to MOMOLAND!
The South Korean girl group—composed of Nancy, JooE, Ahin, Jane, Nayun, and Hyebin—has found a home in the Philippines, and they're here to stay! They're debuting in this digital cover with Metro.Style, their first-ever pictorial with a Philippine publication wherein they worked with Filipino creatives and wore clothes by Filipino fashion designers.
MOMOLAND ended 2019 with a bang (or should we say, baam?!) with the release of their single "Thumbs Up," and they're starting 2020 on a high note with the warm and overwhelming reception to their much-awaited comeback. As of this writing, their latest music video now has more than 14 million views on YouTube (and counting!). It's now the top 6 trending video on the video-sharing platform, and it's not surprising for it to go higher than that considering the compliments they've been receiving from netizens—"Merries" (as how they call their supportive fans) and casual followers alike.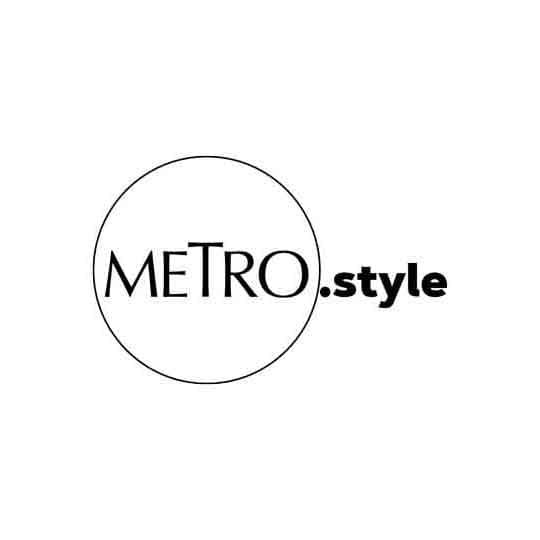 South Korean girl group MOMOLAND on the cover of Metro.Style: (from left) Jane, Hyebin, JooE, Nancy, Ahin, and Nayun (on Jane, Nancy, Ahin, and Nayun: Outfits by Daryl Maat / On Hyebin and JooE: Outfits by Jaz Cerezo) | Seven Barretto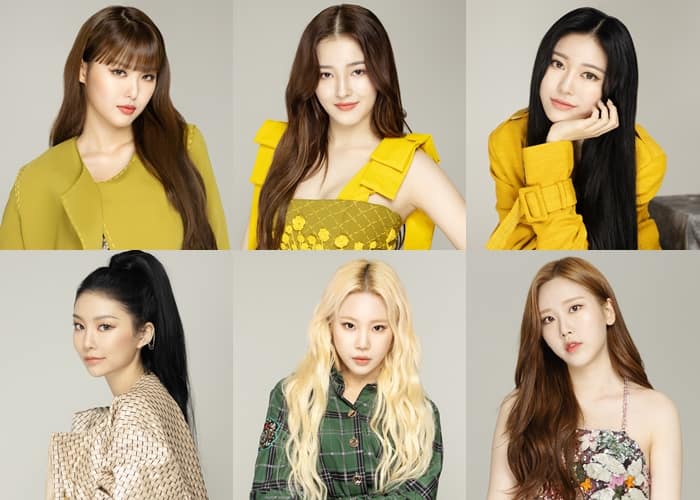 After their singles "I'm So Hot" (which was released in March 2019) and "Pinky Love" (their first original Japanese single released in September 2019), their fans couldn't wait to see more of these gorgeous and talented ladies. Now, even with only six active members, MOMOLAND is proving they can bring the same, if not more, energy to their music.
Last October, MOMOLAND went to the Philippines and visited ABS-CBN's headquarters (a surprise to many!), for a contract signing that officially made them part of the TV network's roster of brilliant stars. At the time, the group was also in Manila for the "Good Friends" show, alongside K-Pop stars Ha Sung-woon and Kim Jae-hwan, that was held in Smart Araneta Coliseum. Much to the delight of Filipino Merries, MOMOLAND had more agenda for that trip: ABS-CBN and their management company MLD Entertainment signed a partnership to co-manage the group's projects in the Philippines.
"This is part of ABS-CBN's going global. You will see MOMOLAND in a lot of our programs, in future collaborations with our artists, and in other projects that will involve our Kapamilya stars, including Star Music and Star Magic artists," said ABS-CBN Head of TV Production Laurenti Dyogi.
It was revealed that the girls of MOMOLAND will have a travel show that will have them exploring different parts of the Philippines and learning about the Filipino culture.
This K-Pop group was formed through the reality show Finding Momoland in 2016, created by Duble Kick Entertainment (now known as MLD Entertainment). The 10-episode reality survival show featured 10 trainees who competed with each other in order to debut in a girl group called MOMOLAND. In the end, seven members were selected for their charm and talent in dancing and singing: JooE, Yeonwoo, Nancy, Jane, Ahin, Hyebin, and Nayun. Shortly after, they released their debut extended play Welcome to MOMOLAND. In March 2017, two new members were added to their group: Daisy and Taeha.
To date, the group has five extended plays, including Great! (which features the viral "Bboom Bboom" track) and Fun to the World (which features the highly addictive "Baam" single). Both EPs were released in 2018—in January and June, respectively—and the two abovementioned songs and dance crazes instantly became Filipino favorites and the biggest K-Pop hits in the Philippines that year, topping local music charts. In fact, the phenomenal success of "Bboom Bboom" in the country even gave many Filipinos a newfound appreciation for K-Pop, a genre of popular music originating in South Korea that has been making waves in different parts of the world. As of this writing, "Bboom Bboom" has garnered more than 397 million views on YouTube.
Months after, MOMOLAND sang and danced their way closer to the hearts of Pinoys, as they released "BAAM" whose music video featured different cultures, including Filipino elements such as the Philippine flag (held by Nancy whose looks resemble that of Filipino-American actress Liza Soberano), jeepney, and baro't-saya. "BAAM" now has more than 181 million views on YouTube. Who would've thought that was just a prelude to a blossoming career in the Philippines?!
MOMOLAND has also established a career in Japan; they released a Japanese version of "Bboom Bboom" and recently launched Chiri Chiri, their first Japanese studio album.
Proof of their star power and promising talent are the various awards they've received, including Rising Star Award and Best Icon (Music) from Asia Artist Awards; World Rookie award from Gaon Chart Music Awards; Best 3 New Artist (Asia) from Japan Gold Disc Award; Digital Bonsang for "Bboom Bboom" from Golden Disc Awards; Dance Track (Female) for 2018 for "Bboom Bboom" from Genie Music Awards, Bonsang award from Korea Popular Music Awards; 1theK Performance Award from Melon Music Awards; Discovery of the Year (2018) from Mnet Asian Music Awards; Bonsang Award from Seoul Music Awards; Artist of the Year (2019) from The Fact Music Awards; K-Pop Artist Award from 25th Korean Culture Entertainment Award; and Idol of the Year (2018) from Korea Brand Awards, among others.
While their travel show in the Philippines is in the works, the members of MOMOLAND had a very busy December as their calendar was filled with several schedules in the country: ABS-CBN management meeting, Tonight With Boy Abunda guesting, this Metro.Style photo shoot, performances on ABS-CBN's Christmas Special event (where they even sang Yeng Constantino's "Salamat"), MYX Celebrity VJs stint, and Gandang Gabi, Vice! guesting.
No doubt, MOMOLAND had fun during their entire stay in the Philippines, each activity allowing them to get to know more and more of the country and its people. "The photo shoot was really fun too... It's really nice to do a photo shoot here in the Philippines," JooE said of their Metro.Style editorial.
MOMOLAND has landed—we can't wait to see them soar and take the "MOMO Express" to reach further stratospheric heights in the Philippine entertainment landscape.
Produced by Grace Libero-Cruz
Photography by Seven Barretto
Creative direction by Chookie Cruz
Sittings editor: Geolette Esguerra
Styling by Cath Sobrevega, assisted by KT Landingin, Melaika Varca, and Jemy Rose Lacson
Videography: Spotlight Creatives
Video producer: Joan Ko
Profile writers: Renee Nuevo, Brooke Villanueva, and Marane Plaza
Shoot assistants: Cara Tirona and Eli Montoro
Shot on location at Privato Hotel, QC
Special thanks to Gab Perez of Privato and Knots.ph for providing flowers