Korean Heartthrob And Rom-Com King Park Seo-Joon's Extraordinary Rise To Fame
We take a look back on the Korean actor's remarkable career milestones
Among the many Korean actors currently dominating our Netflix algorithm, Park Seo-joon is undoubtedly one of the surest ways to get even the biggest non-believers diving headfirst into K-Drama. (#FactsOnly, we've proven it.)
This year's Itaewon Class proved crucial in cementing the 31-year-old's place amongst South Korea's most talented. The popular series showed off his incredible acting range and introduced him to a wider, more global audience. Though popularly known for his work in romantic comedies, he completely owned and transformed into the character of ex-convict-turned-CEO Park Sae-royi. His performance in the webtoon-based drama inevitably led all-new fans to his solid body of work; at the same time, long-time stans found more reason to celebrate him. Before anyone realized it, we were all going down a Park Seo-joon rabbit hole we never want to get out of.
We've combed through his previous dramas, films, and variety shows down to the split-second cameos. We've also followed his millions-strong Instagram account and subscribed to his record-breaking YouTube channel. We've supported his multiple endorsements. Algorithm or no algorithm, there can never be enough Park Seo-joon to go around.
The making of an actor
In an alternate universe, Park Seo-joon could very well be just another hot guy you pass while walking on the streets of Seoul. Can you imagine it? There was a time when he suffered from "crippling shyness" that becoming an actor seemed the most farfetched of ideas. Thankfully for us, he decided to overcome it and discovered his love for acting along the way.
Since his first foray onstage in high school, Park Seo-joon revealed to T Singapore that he's thought of little else apart from improving his craft. It was "too late" for him, they said, yet he still pursued theater in university. On top of that, he also enlisted to finish two years of South Korea's mandatory military service before officially debuting in 2012. By the time the aspiring actor appeared in Dream High 2, he was already 24—but he hasn't stopped working since.
The "master of romantic comedy"
Ask fans who their favorite Park Seo-joon character is, and the responses will probably be different for everyone. There will be answers more popular than most, but we can bet it would be challenging to decide on just one.
It may be the hard-on-the-outside, soft-on-the-inside magazine editor, Ji Sung-joon, in She Was Pretty or the "flowering knight" from the Kingdom of Silla, Moo-myung/Kim Sun-woo, in Hwarang: The Poet Warrior Youth. It's highly likely for one to choose the aspiring MMA pro fighter, Ko Dong-man, in Fight for My Way. It may also be the adorably narcissistic chaebol, Lee Young-joon, in What's Wrong with Secretary Kim. Of course, there's the righteous, hardworking owner of DanBam, Park Sae-royi, in Itaewon Class too. Let's not forget how adorable his characters Yoon Dong-ha in A Witch's Love and Oh Ri-on in Kill Me, Heal Me are as well.
Whether it's one, two, or all of these roles, Park Seo-joon proves time and again just why he's one of South Korea's top actors. He has consistently earned praise for brilliant performances in high-rating dramas as well as box-office hit films (you must check out Midnight Runners!). He's one of few Korean stars who have proven to have a keen eye for good projects and have developed inimitable chemistry with all his leading ladies onscreen. Out of his nine-year career, seven of those years saw him nominated for numerous acting awards.
He has been dubbed as the "master of romantic comedy" by The Korea Times but he has convinced people that he deserves the "action star" label too.
And while there's no doubt we love him for his aching good looks, what makes our hearts really flutter is his compelling natural talent.
The other side of Park Seo-joon
Even off-duty, he continues to earn acclaim. As of press time, he currently has 15.5 million followers and sits behind other Hallyu favorites Lee Min-ho and Lee Jong-suk in the Top 3 Most Followed Korean Actors on Instagram.
He also became the first Korean actor to receive a YouTube Creator Award—the Gold Play Button—when he hit a million subscribers on his channel Record PARK's. Considering a hacker deleted his content almost a year ago, the vlog's success is a testament to the heartthrob's undeniable pull.
On both social media platforms, he gives fans a peek behind the scenes of his projects and a look at his day-to-day life that reveals more of his easy-going and fun-loving side. Park Seo-joon is a big believer in fan service as a way to show his appreciation to those who support him, a fact he revealed on several occasions both on his vlog and in interviews.
The in-demand endorser
As expected of someone as bankable as Park Seo-joon, many brands clamor to get him as a model for their products. In 2018 alone, Soompi reported that he appeared in 20 commercial films across TV, print, and online and ranked "the most beloved by consumers" that year.
Fast forward to 2020, the 6'1"-tall actor remains to be an in-demand endorser with contracts signed from South Korea and beyond. A quick look at his Instagram feed showcases his endorsements of everything from clothing to skincare to food and drink, credit cards, and luxury goods. As his popularity continues to soar around the world, he's become the face of more and more brands, including some here in the Philippines.
Earlier today, BYS Philippines revealed that Park Seo-joon has joined its powerhouse lineup of endorsers. The Hallyu star represents the beauty brand's "Be the Extra in the Ordinary" campaign messaging, reminding everyone of how beauty products can serve as great tools for self-expression. And for someone who has had a remarkable journey to the top and is the type to let his personality shine through in various platforms, Park Seo-joon is a perfect match for the brand which happens to be celebrating its eight year in the country. "I believe the products of BYS Philippines can help you express and bring out your best selves, and allow you to move ahead and be the extra in the ordinary. Extraordinary starts with you and I'm here to cheer you on," Park Seo-joon says.
The next phase
As the actor enters his 10th year in the industry, there's no doubt we can look forward to many more projects featuring our favorite oppa. Park Seo-joon is currently in the middle of filming Dream—a movie set for release next year which also stars K-Pop star and actress IU (Lee Ji-eun). He has also been confirmed to headline a dark, sci-fi film tentatively titled Concrete Jungle alongside actors Lee Byung-hun and Lee Bo-young.
While we wait to see more of Park Seo-joon onscreen, here's to hoping we'll see him in person, too! He is thankful to his Filipino fans for their overwhelming love and support, and he hopes to meet them again soon. "But now," he says, "we have to be careful all over the world because of the COVID-19. I hope you guys always take care of your health." Once the world heals from the pandemic, we're definitely banking on this dream to become a reality.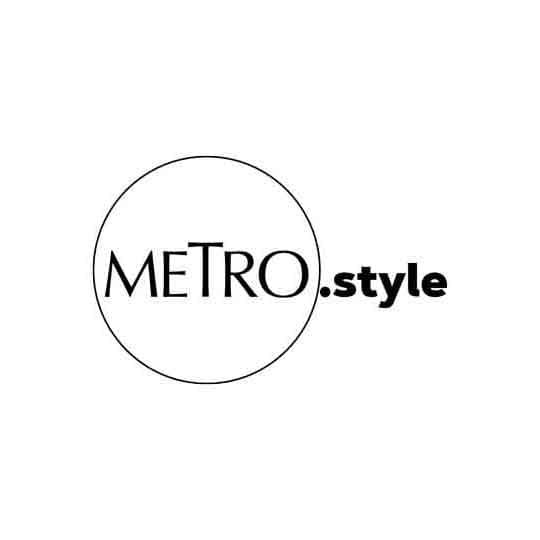 Korean actor and the newest BYS Philippines endorser Park Seo-joon on the cover of Metro.Style | Photo courtesy of BYS
Photos courtesy of BYS Philippines
Special thanks to Angie Goyena and Arsenal Content Marketing