EXCLUSIVE: Liza Soberano Celebrates Her 10th Showbiz Anniversary With Metro
Ahead of her 10th showbiz anniversary, Liza Soberano returns as a muse for Metro. The cover girl, who recently took on the main voice role for Netflix's "Trese," talks about her journey of finding and owning her voice in an industry where authenticity can be a double-edged sword
Liza Soberano is no stranger to portraying vibrant, fiery young women on film and television.
Whether it's her breakout role as Agnes Calay in Forevermore, her critically-acclaimed turn as Tin in Antoinette Jadaone's Alone/Together, or her most recent and shiniest credit to date, Alexandra Trese in Netflix's Trese, Liza always brings much of her own heart and spirit to the role she's working on, while still making sure each character is different from the last one.
Over Zoom, Liza's energy is as bright and as palpable as ever. She is confident and articulate, sure of her answers and thoughtful in choosing what to say next. As a public figure and a human rights advocate, Liza has received threats and backlash, especially in a world—and a country—where discourse is often heated and taken personally.
"Honestly, it's a struggle every day," Liza says. "I always struggle whether I'm going to speak up on a certain topic or not, because I myself have received so much backlash, and it can be scary." But Liza favors courage and community over anything else; to her, what matters is the help she could be potentially providing, the right push for someone else to speak up for something they care about. "You also have to think of the people, the hundreds of people that you would be helping, and [you're] probably inspiring other people to also voice out their opinions," she advises those who are eager to speak out, but are afraid. "And as long as you know that you're not alone, especially if you're fighting for what's right, you shouldn't be afraid, because you will have all those people that believe in the same thing to back you up as well."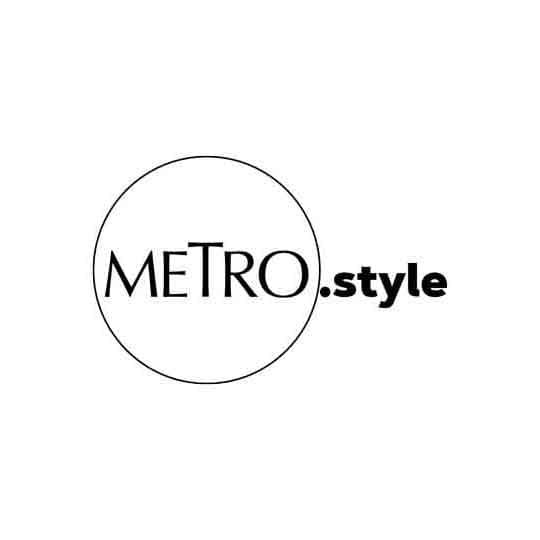 On Liza: Bomber jacket from Versace Jeans Couture available at Cul de Sac | View our moving cover here.
Finding and owning her voice
Liza's own journey with finding and owning her voice has been a big part of her life as a public figure.
"It's always been pretty innate in me," she says. "It was just a matter of me not being open to sharing that with the world, because I don't like it when people question how genuine I am when it comes to certain things."
Most recently, she has been a visible advocate of children's and women's rights, appearing in forums and events alongside the likes of Senator Risa Hontiveros and Miss Universe 2018 Catriona Gray. This month, on July 28, she is set to hold a virtual fan's day with Enrique Gil for the benefit of Save the Children, the world's leading independent children's organization, of which she was appointed ambassador in April this year.
Liza believes in the power of young girls, and knows how important it is for them to get the chance to speak their minds. "Being a girl," she laments, "we're always taught to keep quiet, to just suck it up whenever there's something that we disagree with, or something that makes us feel uncomfortable."
And while there have always been individuals who've been doing the work for years, decades and generations, it doesn't hurt to add another voice to the fight.
"I feel like with everything that's been going on this past year," Liza says, "a lot of us are becoming more open to speaking up and becoming more vocal. And I think that that is a beautiful thing, and that more girls should be inspired to do the same, because how can you ever live confidently and comfortably if you're always hiding what's deep inside?"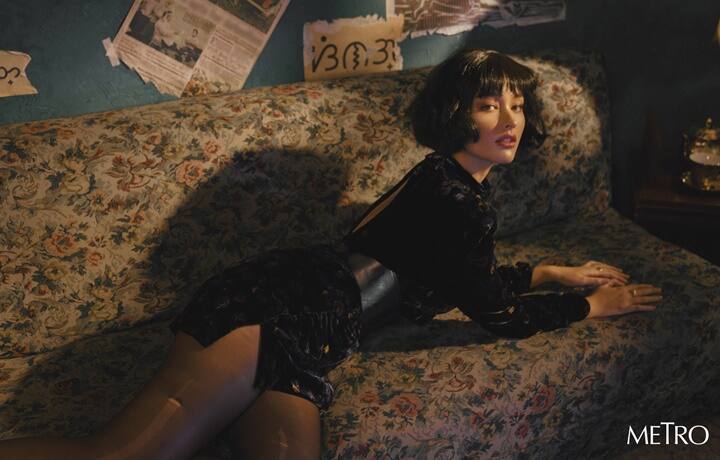 Photo Gallery
Photo Gallery
Fangirling is therapeutic
It's not easy growing up in an industry as fast-paced and as cutthroat as entertainment. When she entered showbiz at the age of 13, Liza didn't yet understand how politics here works or how scary it could actually be.
"Liza back in 2011 was naïve and innocent," she tells Metro.Style. "Looking back at how I always thought that people had the most genuine intentions, like when trying to be friends with me, or trying to be associated with me. And now, I realize that not everyone is really there to be your friend. Sometimes they just need you."
Thankfully for Liza, she's built a strong support system consisting of her family (her biggest motivator, she proclaims), her boyfriend and onscreen partner Enrique, the fandoms she's part of (she's a huge K-pop stan, if you didn't know it yet), and her fans.
When it comes to her advocacy, she's inspired by actresses like Angel Locsin and Anne Curtis-Smith and by BTS and the ARMYs, allowing her to grow as an advocate and continue to learn along the way.
"Actually, more than BTS—of course, they inspire ARMYs—but I'm mostly inspired by ARMYs," Liza says. "Because whenever there's a tragedy going on, or there's a crisis, or the pandemic, they're always the first fandom or people that I know, that always reaches out, and they come up with the most amazing fundraisers to help out whoever is in need of help. And I'm really happy about that."
Liza, who knows what it's like to be on both sides of a fangirling session, also credits her own fans for being an inspiration to her. "Even my own fans are like that, so it's very inspiring to me as well," she says. "They're inspired by me, and I'm inspired by them. They're one of my major inspirations to keep on going and to keep doing what I do."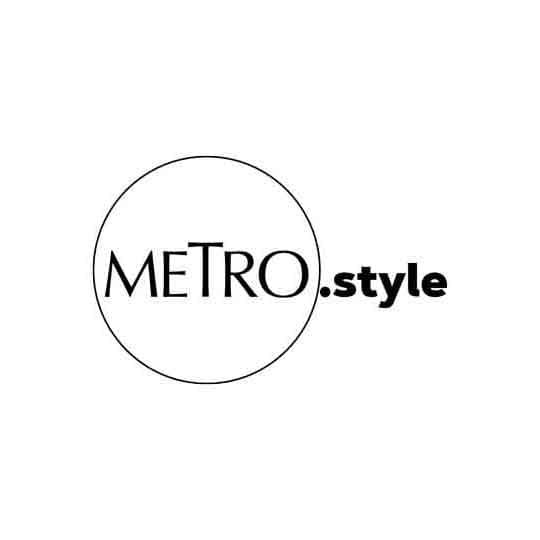 On Liza: Custom chiffon dress by Julianne Syjuco and accessories from Shop Monica PH and Mauve Manila
Becoming Liza
Ten years ago, in an episode of Wansapanataym, Liza made her Filipino television debut, playing the role of a spoiled girl named Mac who makes a deal with—and is then tricked—by a witch named Mirror Ruka.
Three years later, in 2014, she would star opposite Enrique Gil in Forevermore, launching her and their loveteam LizQuen to soaring heights. She would land her first Metro cover not long after—a dreamy, glam world where she was decked in a design by Eric delos Santos and photographed by Doc Marlon Pecjo for the magazine's silver anniversary issue.
A bevy of projects followed: TV shows (Dolce Amore and Bagani), films (Just the Way You Are, Everyday I Love You, My Ex and Whys, and Alone/Together), endorsements (such as Bench, Kashieca, Maybelline, Jollibee, Samsung, and many others), and more magazine covers (including her favorites, the Metro June 2017 cover with Enrique that was shot in San Francisco and her solo Metro cover in September 2015 that was also shot in California).
She became Philippine entertainment's newest darling, her star shining brighter with each passing year.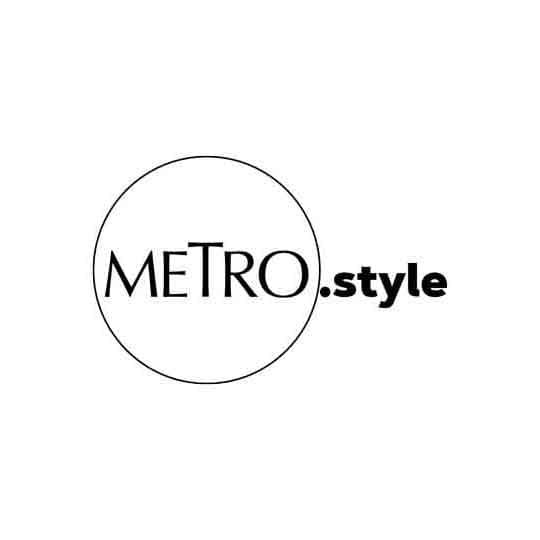 On Liza: Custom dress by Jot Losa | View our moving cover here.
After the COVID-19 pandemic curtailed the run of Make It With You, her TV comeback with Enrique, she was determined to make it up to her fans. So, in August of last year, MJ Felipe reported that Cathy Garcia-Molina is set to direct Liza and Enrique in a new film.
"I'm actually working on a movie right now with Enrique," she says. "It's a romantic comedy, and this is our ode to our fans. When the pandemic happened, they were really looking forward to us coming back on air, and then we had to announce that we wouldn't be continuing it. So I felt really bad for them, because they were waiting for how many months."
Make It With You was poised to showcase a more mature Liza, something that many had gotten a glimpse of in Alone/Together, where she played Tin, opposite Enrique's Raf. She credits that film as being influential to her owning her voice and finding contentment and happiness in her life.
"It really opened up my mind to endless possibilities in life, and how your idea of what success is and that your dreams and goals for yourself are not always going to turn out how you imagine them to be," Liza says.
Of course, she knows she still has a long way to go in terms of the roles she's breathed life into: "There are still a lot of roles and characters that I wish to portray in the future, something that is considered very different from anything that I've ever portrayed before."
And, intentionally or not, she seems to be starting that new chapter in her career, beginning with Alexandra Trese.
Before landing the role of the lakan in the Filipino version of Netflix's adaptation of the award-winning comic book series, Liza specialized in rom-coms and romance dramas. As Alexandra, Liza understands the pressure of voicing someone as revered as Manila's dark, brooding heroine. So she did the best she could, and let the viewers decide for themselves.
"It's such an honor to be able to play this character that so many people love and to have the trust of the producers and the writers to portray that role," Liza says. "And I really, really do hope that I gave it justice. I know that there were a lot of mixed opinions on my voice acting, but that's all part of it. I learned from that. And I'm just excited for what's to come."
We are, too.
Photography and creative direction by BJ Pascual
Videography by Spotlight Creatives
Sittings editor: Randz Manucom
Production design by Aren Santos of AdSet Prod
Cinematography by Renz Gonzales
Makeup by Robbie Piñera
Hairstyling by Renz Pangilinan
Styling by Perry Tabora
Shoot assistant: Carla Buyo
Shoot coordination: Geolette Esguerra, Cara Tirona, Bria Cardenas, and Grace Libero-Cruz
Shot on location at Okada Manila
Special thanks to Star Magic (Monch Novales, Sharlene Opulencia, and Thess Gubi), Donna Patricia Manio of Okada Manila, Portia Trinidad of Louis Vuitton Philippines, Lodivie Dulce and Shauna Jay Popple of Noble House Ph, Ian Buenaventura, and Ogie Diaz