EXCLUSIVE: Liza Soberano Says Her Role In "Make It With You" Made Her More Confident
Liza says, "I'm starting to grow naturally into the character and it kind of helps me as a person as well"
Liza Soberano and Enrique Gil have been loved by many for their undeniable chemistry in their hit television series Forevermore (2014), Dolce Amore (2016), and Bagani (2018). This year, they are making a comeback on primetime TV, and it's going to be a lot different from their roles in the past.
The pair is starring on Make It With You—a love story about two Filipinos who crossed paths in Croatia. It's one of the most beautiful spots in Europe and for Liza, having it as their shoot location for the pilot week of the Star Creatives show gave her many memories she will never forget. "When we got there, I was really amazed by the beauty of the country itself, all the history and the culture behind Croatia," she tells Metro.Style, naming Dubrovnik as her favorite city. "We saw so much that a camera cannot see. Of course, it's still beautiful on camera but you can appreciate it so much more when you're actually there."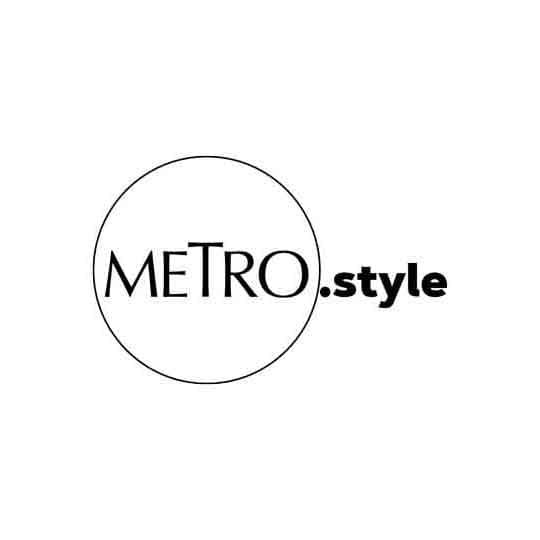 "Make It With You" star Liza Soberano on Metro.Style | Photo by Seven Barretto
In the ABS-CBN show directed by Cathy Garcia-Molina and her ninong Richard Arellano, she plays the role of Billy Dimagiba, an overseas Filipino worker (OFW) who strives to provide the needs of her loved ones. The actress likened her character to herself in real life, saying she would also do anything for her family. "She's the type of person na uunahin niya 'yung mga taong mahal niya before herself," she shares. "She's very selfless but she comes off as a very strong woman so she's kind of intimidating sometimes. But she has a really good heart."
Personality-wise, she revealed she is quite different from her character in the show. "Billy's very confident, she's very great, and I feel like I lack that," she confesses.
How did she prepare for this role? Aside from reading the script early on to familiarize herself with the flow of the story and observing the way Croatians act in order to blend in with them, Liza watched the 2000 film Erin Brockovich (played by Julia Roberts) as Direk Cathy wanted her to be as free-spirited, sexy, and confident as her. "While I was watching the movie, I wasn't really paying attention to the story because of course, the story has nothing to do with Make It With You but I was observing her character, each little detail of how she moves," she says, adding that she noticed how much her self-esteem was boosted just from playing such a role. "Because I've been portraying her for a few months already, I'm starting to grow naturally into the character and it kind of helps me as a person as well."
According to the actress, the story was pitched to them years ago, even before their hit film Alone/Together (2019) was shown in cinemas. "Initially kasi, I really requested for a teleserye that's light, not heavy drama, because I feel like I wanted to go back to our core as a love team—to what our fans fell in love with," she reveals. The production crew later decided to make some changes, however, so that the story would better match their ages.
Liza revealed that viewers can look forward to witnessing a more mature side of them as compared to their roles in Forevermore, their very first teleserye as a love team. "These characters are also older in terms of age so they have to deal with a lot more things in life that Xander and Agnes didn't really have to go through," she says. They shot some intimate scenes for Make It With You, which became a bit of a challenge for Enrique as he's not comfortable with PDA. "I realized I'm more comfortable than Quen when it comes to more intimate scenes," she laughed. "I was like, 'You have to be comfortable because when you're portraying our characters, we're not acting as ourselves!' He's just shy. Of course, he's a very respectful man so he doesn't want to invade our privacy as a couple."
Since LizQuen's teleserye debut in 2014, these two have grown a lot as actors through experience. "You really learn when you're in the battlefield, I would say," she muses, looking back at how much they have matured in the industry after taking on various acting projects. "I wouldn't say we are the best actors out there but I think it's a good sign that we're continuously learning, and I hope that shows in Make It With You."
While she's open to working with other actors in the future, Liza declared she wants to focus on maximizing the LizQuen love team at the moment. "I still feel like we're fairly new for some reason because I feel like there's so much that we haven't accomplished yet, so many genres we haven't explored yet," she says. "It's not like I don't want to work with other actors but right now, I'm still comfortable working with Quen."
Beyond their showbiz careers, Liza and Enrique are planning to start a business together. "We've been talking about a resort spa. Of course, that would need a very huge capital so we're trying to work really hard right now with Make It With You para makaipon kami," she reveals. Liza is already an entrepreneur herself with a wellness center of her own called Hope Hand and Foot Wellness.
2019 was a rollercoaster ride for Liza, and she's hoping to live a healthier life this year—both physically and mentally. "I think because last year was a pretty challenging year for me and I feel like I allowed it to get the best of me," she says, remaining thankful for it all. "But towards the end of the year, I realized there's a lot to be grateful for and I'm just excited for what's in store for 2020 so my mantra right now is to just be positive."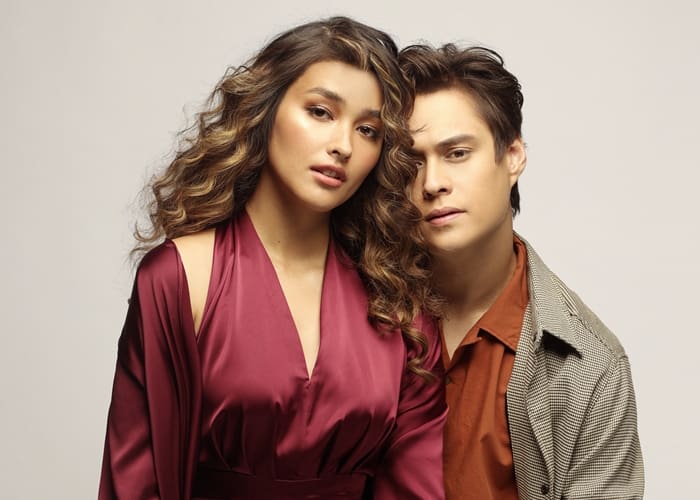 Watch Liza and Enrique behind the scenes at our cover shoot:
Photography by Seven Barretto
Creative direction by Kat Cruz-Villanueva
Sittings editors: Geolette Esguerra and Grace Libero-Cruz
Liza's makeup: Anthea Bueno
Liza's hairstyling: Harlyn Fernandez and Brent Sales
Enrique's grooming: Posh Torres
Stylists: Perry Tabora (Liza) and Ton Lao (Enrique)
Video producer: Joan Ko
Videographer: Pat Buenaobra
Shoot assistants: Judy Arias and Eli Montoro