EXCLUSIVE: Liza Soberano And Enrique Gil Make Their Primetime TV Comeback In "Make It With You"
Audiences are in for a different, more mature side of the reel- and real-life couple we've all come to know and love
In 2014, on a Star Creatives teleserye called Forevermore, Filipino audiences were introduced to a new loveteam. LizQuen, they were called; it's made up of Liza Soberano, then an up-and-coming actress, fresh from her stints on TV show Got to Believe and movie She's the One, and Enrique Gil, a recognizable name and face who's been in the industry since 2008 but hadn't yet quite found his biggest break.
Together, they would become one of the biggest loveteams in local showbiz today, with their first teleserye being followed by more shows such as Dolce Amore and Bagani, and movies like Just the Way You Are, Every Day I Love You, My Ex and Whys, and Alone/Together. This year, they return to the genre they thrive best in, the romantic comedy, through Make It With You. This comes with a promise to go back to their core as a loveteam and to what their fans fell in love with in the first place.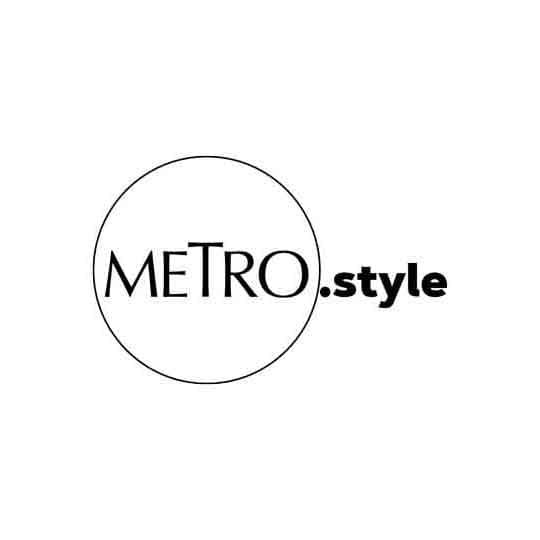 "Make It With You" stars Liza Soberano and Enrique Gil on the cover of Metro.Style | Seven Barretto
"Initially, I requested for a teleserye that's light—not heavy drama," Liza tells Metro.Style. "When they pitched Make It With You, I was really excited because I really felt that the story had very strong values and at the same time, it brings a lot of lightness to everything, to current situations that we're experiencing now and it's also about love."
In Make It With You, a lush, sweeping teleserye partially shot on Croatian soil, Liza plays Billie and Enrique plays Gabo. They're two souls in search of something, who cross paths and perhaps find that something in each other. Their loveteam is joined by a stellar cast of veterans and newcomers: Eddie Gutierrez and Herbert Bautista play Billie's grandfather and dad, respectively, while Pokwang and Ian Veneracion play Gabo's aunt and dad. It's a big ensemble cast reminiscent of the Forevermore gang, but the production isn't trying to replicate the loveteam's first show, Enrique says—it's hard to manufacture magic of that kind. They're merely going back to what people loved about them to begin with: just pure, unadulterated romance, with comedic situations thrown in every now and then.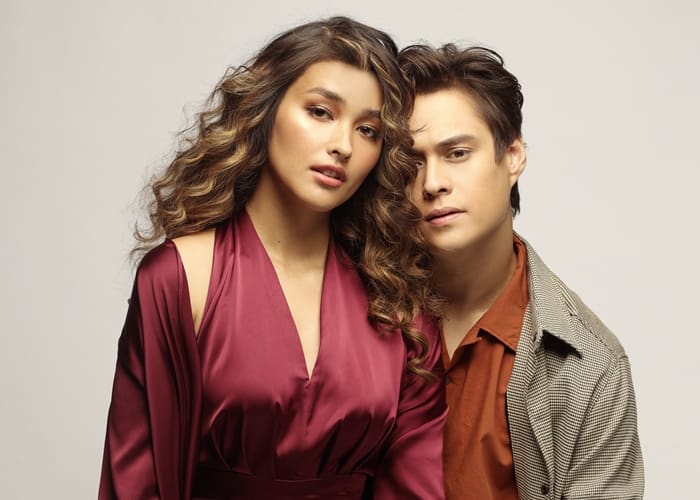 Liza, after all, is every bit the romcom leading lady: her smile is to-die-for, her laughter warm and bright in your ears. She looks at Enrique—whether in real life as Liza or onscreen as Billie—with such fondness and affection, something that Enrique himself reciprocates just as well. Their chemistry is palpable; it radiates from within their very beings. That perhaps is the magic of Liza and Enrique. When she walks into a room, everyone's looking at her, but her eyes are only on his. Onscreen, it's not hard to translate something that comes so naturally in real life.
On the show, Billie is leaps and bounds away from Liza. The 22-year-old who describes herself as "naturally shy" confesses that she had some difficulty with scenes in which Billie is too loud, too spunky, too everything. That's not me, she'll tell you, but Liza—whose acting talents have been praised by almost everyone she's worked with, from theater veteran Irma Adlawan in Forevermore to the actor currently playing her dad in Make It With You, Herbert—knows the value and the importance of persevering. She turns to her co-stars (often Enrique) and her directors (Cathy Garcia-Molina and Richard Arellano) for guidance and help, and with hard work, she becomes Billie.
"I think there's a huge difference between me as Liza and Billie," she admits, "because she's very confident, and I feel like I lack that. But because I've been portraying her for a few months already, I'm starting to grow naturally into the character and it kind of helps me as a person as well."
As for Gabo, Enrique says that he's someone who's looking to fill an emptiness in life. "You'd think he's really set up na, pero no, deep inside he's still searching," he says.
In Make It With You, there's no doubt about it: audiences are about to see a LizQuen that's more mature, perhaps worlds away from how their fans were used to seeing them in Forevermore and Dolce Amore. "When you watch the show, you'll really see that the characters we're portraying are a lot more mature, in the actions that they do and the decisions that they make," Enrique says. Much of the show hinges on that word: decisions. In Make It With You, it's not all about paths crossing and falling in love mindlessly—the show emphasizes the importance of every little small choice and decision one makes in life, and especially relating to another person. Whereas most love stories bring together a couple because of chance, Make It With You brings Billie and Gabo together because of every single decision they make, whether together or individually.
In a way, Make It With You is the perfect show for this part of Liza and Enrique's life, both as actors and as a loveteam. As the two of them grow together in the industry, they've learned quite a few things—from each other, from their colleagues, from their directors, and from life itself—that, without a doubt, aid in their portrayals on the show.
The show, which premiered last Monday, replacing Judy Ann Santos' hit comeback teleserye Starla, garnered a 27.4% rating for its pilot; as of the time this article was published, this episode which streamed live on ABS-CBN Entertainment's YouTube account also has almost 2 million views. It's incredibly well-received by audiences and fans. "It felt like an international film," said one viewer; many others agree and pointed out that its quality can be compared to those produced in Hollywood and even in South Korea which is popular for its addictive K-Dramas. "Liza's acting skills were awesome. From mahinhin to another personality. She nailed it!" said another. Enrique was also complemented for being such a good actor. The cinematography and the writing have also garnered praise. To many, it's a breath of fresh air—an exciting comeback for Liza and Enrique that they definitely cannot miss.
On Forevermore, up in the mountains of Benguet, magic transpired, launching the loveteam to great heights. As it did in Italy, for Dolce Amore. This time around, in Croatia for Make It With You, Liza and Enrique set out to create more magic together, armed with the knowledge and the understanding that love isn't all just fate and destiny and being brought together by random chance. There's that, sure, as their previous shows have portrayed, but in the end, sometimes a realer, more believable kind of magic needs to transpire: something rooted in the power of one's choice.
Watch Liza and Enrique behind the scenes at our cover shoot:
Photography by Seven Barretto
Creative direction by Kat Cruz-Villanueva
Sittings editors: Geolette Esguerra and Grace Libero-Cruz
Liza's makeup: Anthea Bueno
Liza's hairstyling: Harlyn Fernandez and Brent Sales
Enrique's grooming: Posh Torres
Stylists: Perry Tabora (Liza) and Ton Lao (Enrique)
Video producer: Joan Ko
Videographer: Pat Buenaobra
Shoot assistants: Judy Arias and Eli Montoro