EXCLUSIVE: You Haven't Seen The Last Of Maine Mendoza
As she marks her fifth anniversary in the entertainment industry next year, she talks to Metro.Style about her ultimate showbiz dream
"Gusto kong ma-experience lahat ng rollercoasters sa buong mundo," says Maine Mendoza on a warm evening in November. She's asked what's on her bucket list, and she says there's so much on it that she can't even think of them all at that moment.
This is the heartbeat of a young, vibrant woman like Maine: she's at her peak, and even after almost five years since she burst into the local entertainment scene in the most unconventional of ways, she's still very much one of its darlings. After all, she's hot off the heels of starring in and promoting her most recent movie, Isa Pa With Feelings with Kapamilya actor Carlo Aquino. In the movie, she plays Mara, an aspiring architect who fails her licensure exam. This month, she's set to grace cinema screens once again in Mission Unstapabol: The Don Identity alongside Vic Sotto. The movie is an official entry to the Metro Manila Film Festival 2019.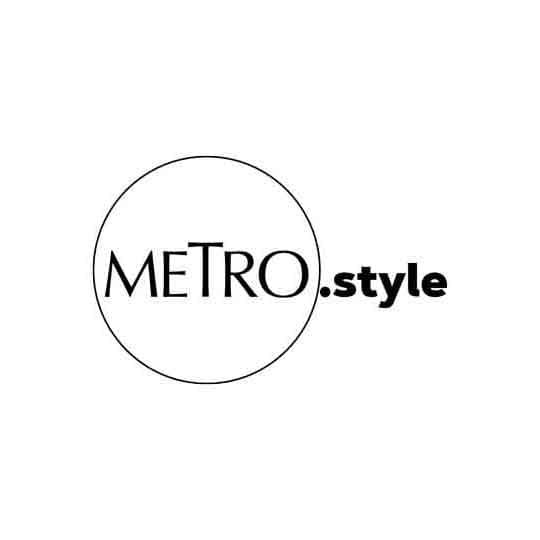 Shoot beyond limits. The Vivo V17 Pro has a total of six cameras that give users a more sensational experience. The two cameras in front are a combination of a whopping 32MP main selfie camera and 8MP Super Wide-Angle Selfie lens that can capture wide angles of up to 105 degrees. There are four cameras at the rear: 48MP main camera has a Sony sensor, F1/2 sensor size and a large F1/8 aperture; an 8MP super wide-angle camera; and two 2MP super macro and bokeh cameras.
Maine is the perfect case study for a celebrity who became a star as organically as anyone can, especially in a country with literal starmakers whose expertise go as far back as the 1950s, in the days of LVN and Sampaguita, of Doña Sisang, and of the friendly rivalry between Nida Blanca and Gloria Romero. After going viral through a Dubsmash video, Maine instantly shot to fame, and behind her grew a legion of very devoted, very passionate fans, who until today give her their all-out support. But the 24-year-old is more than just a passing mention in a Filipino pop culture class; she's one for the history books, sure, but she's still not done carving her path. In fact, she's far from it.
Before her big break, Maine kept a blog—the Pessimistic Optimist Bella—and she still updates it every now and then. Perhaps one of the most telling and most fitting lines in her four-year-old blog is the one that pertains to getting to know her more. Visit her blog, and you'll learn more about her. Maine, first and foremost, is a writer. She strings words and paragraphs together and creates beautiful, sincere prose. She speaks from her heart, each line and block of text dripping with genuine thought and emotion. She's never pretentious; she writes as though she's baring her entire heart and soul to her readers, which, in a way, she is. And this is often how she gets to express herself most fully.
Often mistaken to be snobbish, Maine has made it her mission to get rid of that misconception about her. "Very quiet akong tao, especially if you do not know me personally," Maine says. She's often found in the corners of a room, she says, twiddling with her phone: a glistening, iridescent Vivo V17 Pro that is packed with six cameras (two at the front and four at the back).
"People always think na isnabera ako because of that and na masungit ako. Hindi naman po totoo 'yun," she laughs, the low timbre of her voice filling the room. Maine emphasizes her shyness—something that even the brightest and most accomplished stars in Hollywood secretly harbor. In another question, pointing out that she needs to be comfortable around someone in order to talk to them, she smiles, "Tulad nga ng sabi nila, diesel ako, eh."
Just a month before she would upload the video that would change her fate forever, she'd written a birthday greeting to herself. "Never lose hope in believing that someday you will discover what you are truly meant for in this world," she said. "Remember that everything will fall into place in God's right time. Don't drown in negativity; instead, train yourself to become fully devoured by the positive side of life. Be courageous, and try not to worry about much. All the best." As she rose to fame and her celebrity grew, the idea of "tamang panahon" would soon become associated with her and AlDub, the love team she formed half of. As Maine continues to navigate this life and the intricacies of the industry she's in, it's clear that there's definitely weight to what she had advised herself.
Behind the Scenes with Maine
Behind the Scenes with Maine
She came into showbiz at a time when more and more limits are being challenged, if not completely cast aside: For one, the line between indie and mainstream continues to blur, and actors and actresses are no longer completely tied to their home networks, thus opening more opportunities for good stories and even greater collaborations more attainable.
This is evidenced by the joy on her face when she talks about working with Carlo for Isa Pa With Feelings. "Happy ako, siyempre, and I'm very open to the idea [of working with Kapamilya stars]. I think all actresses should have the chance to work with different actors and actresses from other networks. I think we should all focus on creating good material and creating a good story," Maine tells Metro.Style. "It gives us the chance to grow and to explore na rin. Malaking opportunity talaga sa akin na I got to work with Carlo and sana in the future, I get to work with different actors from the Kapamilya network as well."
Writing about someone with a deep sense of self like Maine feels like a nearly futile task—how can anyone ever come close to what she herself expresses in writing? She's a quiet soul, yes, but to those who truly know her, her passion knows no bounds and this passion blares loudly and proudly. Put it on the written page and Maine becomes even more vibrant, even more dynamic than she already is.
We ask her: What would she be doing if she hadn't found herself in the limelight? Without missing a beat, her comedic talents step in. "I would probably be a Victoria's Secret model," she laughs, a playful look in her eyes. While in some other life, Maine Mendoza is a flight attendant—"nagse-serve sa mga artista sa business class," she says—there's no doubt that those who love her most deeply and most ardently are glad that she's where she is.
The future for Maine Mendoza isn't just a glowing, flickering light—with her passion, energy, and outlook on life, it's pretty clear that her star isn't going to be extinguished anytime soon. And it won't, since she still has a few things she needs—and wants—to do.
"Writing my own story," she tells Metro.Style when we ask her what else is there that she wants to do in this industry. "And directing my own film someday." It's not just Maine's future that's bright; with such a high-spirited and fiery soul like hers, it's looking like the entertainment industry will be bright, too.
Gallery photos were taken using Vivo V17 Pro.
Photography by Seven Barretto
Creative direction by Raff Colmenar
Makeup by Juan Sarte
Hairstyling by Celeste Tuviera
Styling by Joy Bernardo of StyLIZed Studio, assisted by Vina Sicat and Edgar Khu
Sittings editors: Geolette Esguerra and Grace Libero-Cruz
Videography by Pat Buenaobra