Metro At 30: Bea Alonzo Opens Up About Overcoming Challenges And Knowing What One Deserves
2020, better be ready for Bea. She's coming, and she's coming in stronger than ever
She's claiming it: "It's going to be a great 2020 for me."
Year 2019 is not yet over, but Bea Alonzo already has her eyes set on the future, revving her engines and ready to go from 0 to 200 in a heartbeat.
Big things are coming, she promises with a smile.
Leading the pack
And as the ABS-CBN Ball 2019's Metro best-dressed list first place holder (she dazzled in a black one-shoulder Jun Escario number) and with several new titles added to her filmography, we're more than excited to see what Bea has in store for us onscreen, on the red carpet, and as a woman off-cam, too.
Liken Bea's attitude to how the most sought-after fashion designers do business; they're one or two steps ahead of the game, always a season in advance. While their less proactive peers can only watch in awe and anticipation, these greats of the fashion world are able to shape and steer an entire industry—they create and dictate instead of imitate, lead and direct instead of follow or wait.
Just like the designers who have reached the highest rungs of fashion, Bea is in constant search of what to explore next, of how to up the ante of the industry she's been a part of for almost two decades. Believe it or not, even with 18 years of acting experience tucked neatly under her belt, Bea says that the best of the best from her is still yet to come.
Forever in pursuit of opportunity and self-innovation, this journey is a never-ending one for Bea—exactly what makes her a classic Metro woman.
There's a reason why she has graced the magazine's cover more than once over the years, after all; she's exactly who she describes a Metro woman to be: "Someone who's very strong, who would use her influence for the good, and someone who knows herself very well."
[My biggest achievement so far is] being able to stand up for myself, and being able to re-gain my power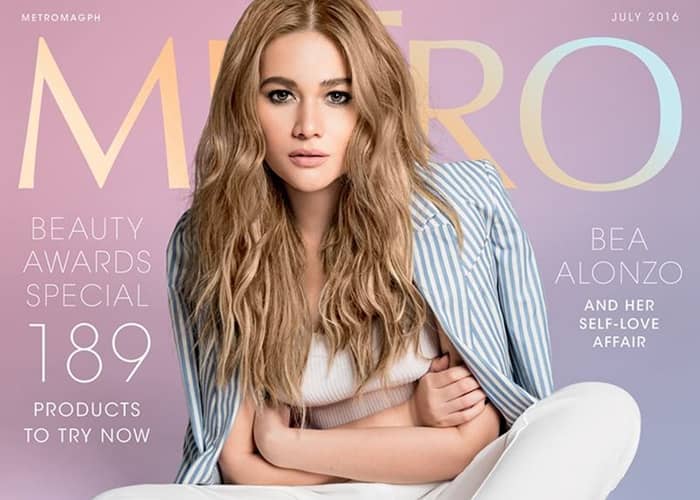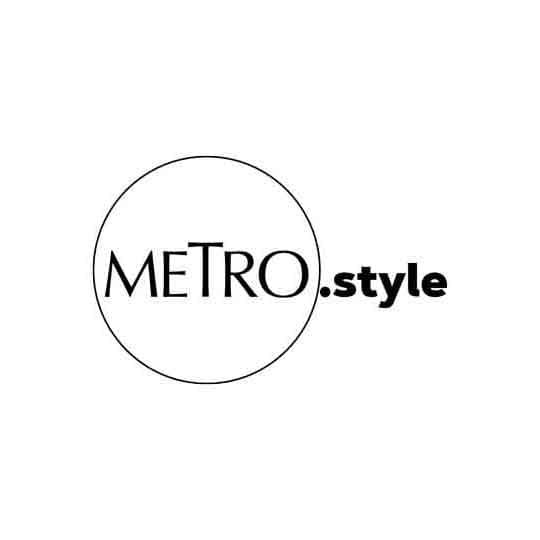 Dress by Andrea Tetangco | Photo by Gee
A woman of action, not of regret
"There were rough patches and trying times, but I feel like it's been a transitional stage for me... Now is when I'm rediscovering my power and strength as a woman," Bea begins with a deep breath, signaling that she's just about done with the tail end of a low point of life's many natural cycles.
She might still be sloughing off the effects of past experiences, but there is a lightness and brightness to her spirit peaking through. The metallic outfit she has on during this interview does very well at drawing it out, its sparkles playing off the twinkle in her eye that appear when she speaks of her future.
Her legion of fans will give you a million and one reasons for why they idolize her, but in the Metro universe, Bea has has earned role model status particularly because of the way she approaches setbacks—if she even calls them that.
To Bea, there has been no such thing as failure—just chances to learn. The Metro woman never has time to wallow in what was or could have been but rather, makes up her mind about how to become better, and Bea has come to realize that she is a woman of action, not of regret.
It's a truly special time in her life that Metro is able to capture for its 30th anniversary.
Just as the magazine is gearing up for a new era, Bea, too, enters a new phase—one where she's not only an actress but an overall empowered woman.
Take life easy, everything is going to be okay. Just enjoy every moment
The quintessential Metro woman
She's definitely pleased with how much she has grown—especially when she thinks of how Metro has been around since the very beginning, he sits back and examines how much the magazine had been a part of this process.
"I don't quite remember what [my co-Star Magic artists] were celebrating, but that was that very first Metro cover that I did... I think the article was about falling in love because I had my first boyfriend, and also about coming of age," Bea recalls.
"Secondly, [we shot] in Sara Black's house for Valentine's Day and I must have been 18 or 19... And the next cover after that, mas feeling woman na ako noon. We shot in Intramuros with Mark Nicdao. Back then, he was just starting out and I had just met him. I remember that shoot na hindi masyadong scripted; I was just running around Intramuros and he was just shooting. It was as if we were doing a movie... That was my favorite Metro shoot," she describes.
Though full of her own memories of the early stages of her career, she thanks Metro for being there to immortalize them in the most stylish of ways. Not every budding talent has had the chance to be a cover girl, but with Bea, there was always something about her that Metro recognized, a potential waiting to be discovered that was comparable to the hidden brilliance of coal on the verge of transforming into a diamond.
More so, the multi-awarded actress has had enough Metro covers done that the photos, the fashionable clothes, and the trendy makeup looks have become bonuses; it's the friendships formed, the new experiences made, and the love on the set that she has come to appreciate above all else.
And for this cover, Metro helps ticks off yet another item on Bea's bucket list: shooting with her fellow cover girl, movie and teleserye legend Judy Ann Santos-Agoncillo.

"We've had covers together, but we always shot separately. Dati, host ako ng ASAP and when I would have to interview her, I would always stutter. She knows that I'm a fan of hers! She's my idol," Bea laughs.
Metro

feels like family to me. I've done so many covers for them and I feel at home when I'm shooting for

Metro
Love in different forms
Speaking of feeling love on set, Bea also gives her two cents on the complex feeling.
With all that has come her way, love still rules the day—love for her craft and for herself, that is.
"Taking on challenging roles makes me feel alive. It's not difficult, but it makes me happy. I'm thankful because I feel like it's forming my character. It has helped me discover who I am as a woman," she shares.
And as all the career-driven women of Metro would do, Bea has also branched out from acting to invest in new activities to deepen her foothold in the industry and develop new skills. She's in a coveted script-writing workshop with Ricky Lee, she recently graduated from culinary school, she has an upcoming TV series and film, and she toys with the idea of producing films one day—all for the sake of expanding her knowledge and preparing for a future post-showbiz work.
Recall what was said about about Bea being two steps ahead. We make this a case in point.
As for acting, Bea stars in the movie Unbreakable which is currently showing in cinemas nationwide; she is cast alongside Angelica Panganiban and Richard Gutierrez. Her recent film Eerie has been picked up by Netflix, too. She will definitely continue to push the envelope. It's what she was born to do, and what she will continue to do but on one condition: she needs to agree with her character's perspective and see her own beliefs reflected in hers. In other words, Bea has never been the type to get on board a project just because; the Metro woman in her is more discerning and tasteful than that, and rightfully so.
"Para siyang love—kailangan may spark. I don't know what it is that would draw me to a script or a role, it's just that I know if it's going to work or not. I have to at least believe in what [my character] is going through or what her principles are," explains Bea.
[I'm proud that] I was able to do the roles that I did that left a mark, the roles that I've done that have resonated with people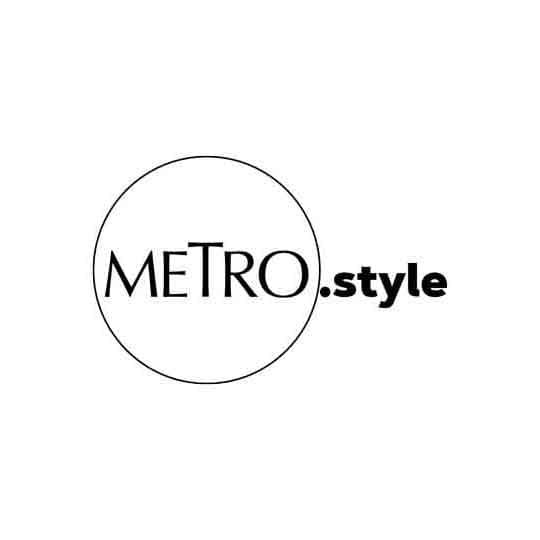 Gown by Yong Davalos | Photo by Gee
Staying true to oneself
There's a last lesson, however, that Bea wishes to impart as she closes this chapter and prepares for the next: a lesson all about authenticity and having the stamina to jump emotional hurdles.
It's common perception that the past months have been tumultuous for Bea, but what is lesser known is how she has breezed through them behind closed doors. Her worst critics have misjudged her for being affected and saddened when, in fact, she has simply taken them as helpful life checkpoints and moved on with wisdom gained.
"There are circumstances where you'll learn who your real friends are. In terms of authenticity, there are some people who see me as authentic and others who don't. I think that's not my problem anymore. As long as I'm true to myself, that's the most important thing," she says with confidence.
Having taken care of herself on mental and physical fronts, she hasn't forgotten about her physical health, too. It helps to find time to be active and healthy, no matter what, she says. As for having faith to lean on during the toughest of times, Bea has that, too.
"I make sure I work out. I just started working out three years ago, but it's become a habit and I make sure I go to the Aivee Clinic once in a while. I make sure that I go to church to reflect. I don't meditate often, and I feel like the only time I get to meditate is in church at the Adoration Chapel. It's very important to me," she reveals.
[In the future, I''ll] hopefully be someone who is stronger, someone more self-assured, someone who has accomplished all her dreams and goals
In Metro's three decade-long history, it has featured women of different ages, backgrounds, interests, but only a handful have become iconic over time. And at the top of the tier are women like Bea—a real charmer on- and off-camera, a fashionista who looks amazing in both her go-to combo of jeans and a black shirt and couture pieces, a public figure whose values and strength of character are admirable, a woman who knows what she deserves.
She really is the whole package, a beautiful representation of who the Metro woman is and aspires to be.
2020, better be ready for Bea. She's coming, and she's coming in stronger than ever.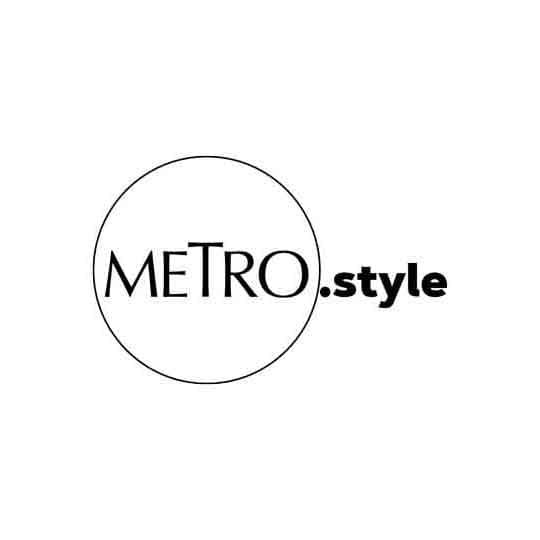 This photograph of Bea was featured on Variety which, along with the International Film Festival & Awards Macao, named the Filipina actress as one of the Asian stars set for international stardom. | Photo by Gee
Produced by Kat Cruz-Villanueva, Ceia Ylagan, and Judy Arias
Photography by Gee
Video by Chapters by Mayad
Sittings editors: Geolette Esguerra, Grace Libero-Cruz, and Kate Paras-Santiago
Styling by Pam Quiñones, Maita Baello, and Alex Castillo of Qurator Studio
Makeup by Ting Duque
Hairstyling by Brent Sales
Production design by Kathy Sy King of Event Styles
Styling assistants: Claire Fernando, Bea Irasusta, and Justine Albert
Shot on location at City of Dreams Manila
Special thanks to
Charisse Chuidian
and
Romina Gervacio of City of Dreams Manila
;
C&L Decor
,
Shop Rent Gala
,
4th Wall
, and
18th Floristry