Metro At 30: Claudine Barretto Recalls The Milestones She Marked With Metro Magazine
"In one of the covers that I did, I was still a teenager... Then I had one when I turned 18 and when I got married—all the milestones. It's different [in] every shoot, and I grew in style, in attitude, in maturity," she shares
Be honest. Raise your hand if you've ever sifted through your closets, cabinets, and drawers, spotted a few odd pieces that haven't been worn in years (or ever) and wondered, "What on earth was I thinking when I spent money on this?"
More often than not, an unwelcome wardrobe discovery like this results in a forced sorting of "yes" and "no" piles of clothes and hopefully, in the end, a much leaner closet filled only with loved and usable stuff—no more fluff, no more random purchases, no more waste.
It's a process that would make Marie Kondo beam with approval, but there's another facet to it that Metro and Metro.Style girl Claudine Barretto will gladly tell you about.
By her life's very example, she shows us that just like our closets, our lives need tuning up once in a while, too.
Just as we clean up the clutter, we, too, grow up and mature, learning over time to choose the people and events that deserve valuable space in our lives.
This is the way she wants to be recognized as a Metro woman as the magazine celebrates its 30th anniversary, and to be perfectly honest, there wouldn't be any other way to portray her. From when the magazine first had her on its cover as a teenage dream to her most recent shoot on her 40th birthday this year, Claudine is a star reborn, one whose radiance will never again be eclipsed, not by disarray, not by the past, not by anything.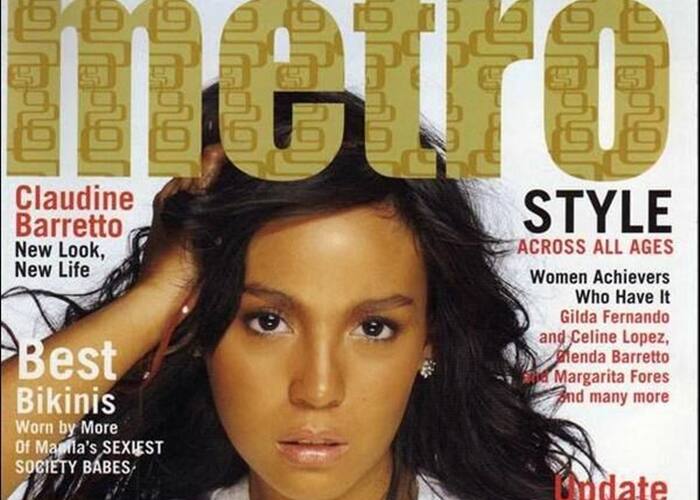 "She's somebody who's an icon people look up to, someone who has a powerful voice that people listen to," Claudine begins, as she's asked to describe who she thinks the Metro woman is.
It wouldn't surprise at all if she had drawn from her own experiences as she answered, considering she has worked with the magazine on many occasions, her life's most special moments captured in photographs.
"In one of the covers that I did, I was still a teenager... Then I had one when I turned 18 and when I got married—all the milestones. It's different [in] every shoot, and I grew in style, in attitude, in maturity," she continues.
She refused to pick a favorite though, as with every cover, she was grouped with different stylists, glam teams, photographers, and editors, each combo leaving her with crucial lessons on embracing her beauty, experimenting with fashion, and of course, finding the confidence to be proud of everything she is, past and present.
That's just the way the Metro experience is, according to Claudine.

A day with the magazine and its staff is never just about shoots and interviews that have mechanical beginnings and endings; they're colorful experiences that give subjects like herself room to grow and broaden their horizons be it in terms of style, career, and self-love. On the best of days, they even wrap shoots up with a deeper understanding of themselves and a refreshed ambition to keep doing what they do.
"[Metro has always been] a part of my life and career, [and] always [made] me look my best," Claudine shares.
She's somebody who's an icon people look up to, someone who has a powerful voice that people listen to

—

Claudine on who she thinks the Metro woman is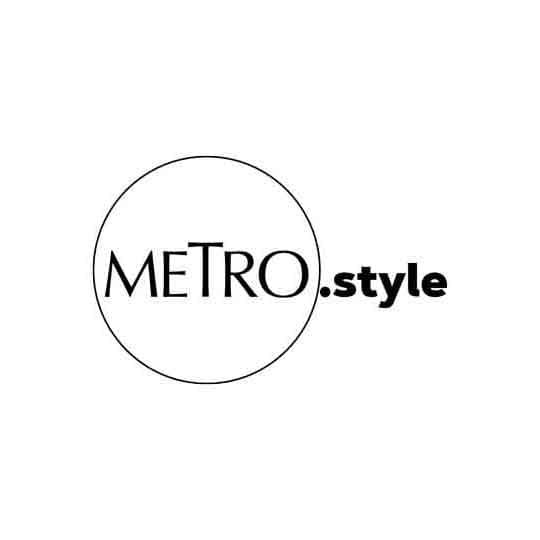 On Claudine: Top and trousers by Carolina Herrera in Greenbelt 5, belt by Karen Millen in Power Plant Mall, and jewels by Love Rocks | Photo by Dookie Ducay
And while it's easy to see why experiences like this can be deeply appreciated by all Metro cover girls, for Claudine, they hold an additional layer of importance.
Looking back at all that she's gone through in the last decade, this mother of four was faced with misfortune after misfortune, some more heartbreaking than others. And even then, even when she thought recovery was out of reach, Metro continued its support for her and played a part in her slow but steady climb back up to the top. When many turned their backs on Claudine, her Metro family remained steadfast and was ready to shift the focus on the good and away from the bad.
"Show business is beautiful, but very cruel," Claudine divulges about that time in her life, no longer mincing her words.
"It taught me to be strong. If you're [strong], showbiz is the right playground for you to start with. But if it's not in your heart, just something you're curious about, or something that crosses your mind, don't even try. If it's not your passion or something you really love, don't get into it. I've learned this lesson for myself, so many times," she firmly advises.
With Metro being a special part of her life, Claudine has likewise chosen the platform to help get the word out about her latest career milestone that's in the works: her reunion film with Piolo Pascual who played the roles of her leading man in 2004 box-office hit Milan and co-star in 2011's Etiquette for Mistresses.
Thinking about what the future has in store for her, a twinkle lights up Claudine's eyes and a small curl of a smile suggests that she has finally regained her balance and gotten to where she wants to be.
But if there's one thing that has kept Claudine going all this time, her career prospects only come in second. It's her children, she admits, that's been her biggest inspiration to keep going.
Show business is beautiful, but very cruel... It taught me to be strong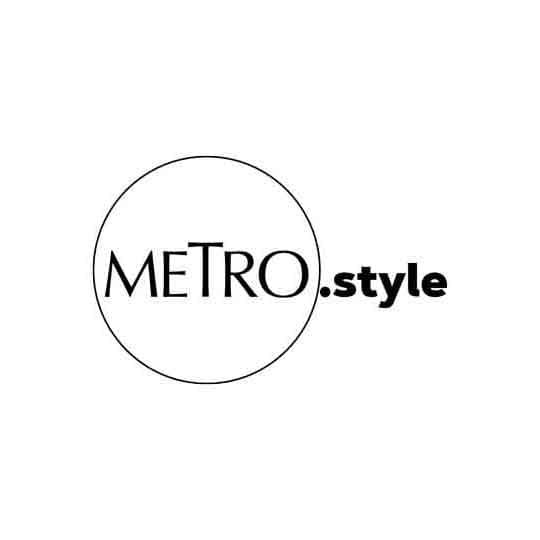 On Claudine: Blazer and trousers by Carolina Herrera in Greenbelt 5 and jewels by Love Rocks | Photo by Dookie Ducay
Sabina
,
Santino
, Quia
, and baby
Noah have been her little guardian angels throughout her healing process, providing brightness and lightness to her life that she so dearly missed.
Motherhood might be a lifelong challenge for her that'll forever keep her on her toes, but it's so deeply
fulfilling that she would never trade it in for something else.
"
Especially now when I still have two small kids, I like to bring them everywhere. They grew up so fast! I'm happy that now, the older kids, they like to come with me. I also make it a point to make
barkada
their
barkada,
that they enjoy school, that I know the other parents, that I'm involved," Claudine explains.
This is especially true now that her girls are a little older; conversing with them is a lot more fun, and from a showbiz perspective, they're able to better appreciate the fun in having a celeb mom.
Once in a while, they participate in shoots and watch Claudine get primed and prepped for the cameras, and having the girls around this way has likewise helped her remember the joy of dressing up.
Best of all, as one might imagine, Claudine also imparts all the lessons on style and beauty that Metro has taught her to them!
"Early on, when I was with Metro, that's where I discovered that it was fun to dress up and wear different styles of clothes... We have stylists and I can choose what to wear, so I'm now able to appreciate that more. Before, I found it really exciting to learn na p'wede pala and as an artista, get rid of the notion na may mga damit na pang-pictorial lang," she reminisces.
"I love to dress up even at home, even [when I'm in] my pajamas! For some reason, I've always been like that. I just believe in looking like an artista, because I don't wear makeup... Pag mga 10 na lang ng gabi, that's the only time you see me in pambahay. I'm a girly-girl. I like skirts and sneakers, so that when my kids have friends over, I can look good," she adds.
When I was with Metro, that's where I discovered that it was fun to dress up and wear different styles of clothes
However, as Claudine has learned, being an artista isn't all about looking good. In fact, appearances are just the tip of the iceberg.
As someone who has spoken openly about all she has undergone to address both physical and mental health concerns, she knows that what's inside is what really dictates well-being and the kind of outlook one has. Things were differently before, but Claudine is now thankful for today's culture of encouraging self-care and self-love. She has also found a routine that works for her when she's feeling too tightly wound up.
"Before I turned 40 a few weeks ago, I realized that I really, really demand me-time. Especially when I'm mad at home! I usually just check into a hotel and order room service, or go to my ate's house. She allows me to just be myself," Claudine divulges, happily alluding to her recently repaired relationship with her older sister, Gretchen. ("We were talking and she told me that I was her best birthday gift, and she was mine, too," Claudine says).
Aside from getting away from stress, exercise has helped, too. Even with a schedule like hers, Claudine finds time to workout her midsection, arms, and hips albeit only mildly to make sure she doesn't strain her back. Diet-wise, Claudine simply enjoys; overindulgence is the only thing to watch out for.
It's a good life overall, and there to document all its chapters that have yet to come is of course, Metro.
We were talking and she told me that I was her best birthday gift, and she was mine, too

—

Claudine on her recently repaired relationship with her

Ate

Gretchen
Still wearing her striking red ensemble by Carolina Herrera for this shoot, Claudine looks put together and womanly, a pretty picture of a lady who was sanded to a brilliant shine by rough patches, rather than be bruised and hurt by them.
The fashionable outfit reflects the power within her that can never be taken away.
It's what happens when you practice curation in every aspect of life; you're left with only the best of the best, and in every way, embody the spirit of an empowered, influential Metro woman.
Produced by Kat Cruz-Villanueva, Ceia Ylagan, Judy Arias
Photography byDookie Ducay
Video by Chapters by Mayad
Art direction by Raff Colmenar
Sittings editors: Geolette Esguerra, Grace Libero-Cruz, and Kate Paras-Santiago
Production design by Kathy Sy King of Event Styles
Makeup by RB Chanco
Hairstyling by Ghil Sayo
Styling by Danae Dipon
Shot on location at City of Dreams Manila
Special thanks to C&L Decor, Shop Rent Gala, 4th Wall, and 18th Floristry; Charisse Chuidianand Romina Gervacio of City of Dreams Manila