Metro At 30: Dawn Zulueta-Lagdameo On The Women She Looks Up To And The Woman She Has Become
"When I was young, I used to admire intelligent people, [but] as you age, you discover that you also admire people who are kind and I think that is more lasting," Dawn says
Around the same time Metro emerged, this young woman did too: fresh-faced, doe-eyed, and named for the start of a new day. Almost 30 years later, here she stands, still: in the center of a bustling shoot, fresh-faced and doe-eyed as ever, with makeup artists, hairstylists, production assistants, photographers, and writers abound.
In this crowd of tens and hundreds, Dawn Zulueta-Lagdameo has no trouble standing out. Once she catches your attention—and believe us, she will—it's impossible to take your eyes off of her. She is a vision in red. She makes it her color. Her raven hair is slicked back, not a strand out of line. Her smile is blinding, her posture impeccable. It's easy to fall in love with her, and even easier to stay in love.
When she is photographed for Metro's 30th anniversary issue, she had just finished promoting her most recent film,
Family History
, where she stars alongside comedian Michael V. "It was critically-acclaimed, and I'm so proud of that. I'm so happy for my co-worker and co-actor, Michael V., because it was his directorial debut too." Dawn talks highly of the people she works with, whatever shoot it may be, whether film or magazine. "When I do covers, I get to work with the best photographers, the best stylists, and the best makeup artists," she says.
Since her first movie in 1986, Dawn has proven that she's an actress worth her salt, winning back-to-back FAMAS Awards in 1991—first as Vanessa Yumul in Una Kang Naging Akin and second as Carmina Salvador in Hinihintay Kita Sa Langit, opposite Richard Gomez. Their pairing has endured the years, experiencing a zealous revival in 2012 after doing Walang Hanggan together. Of her long and illustrious career, Dawn feels nothing but pride. "I'm proud of my body of work. I've been in the business for more than 30 years. I'm not proud of everything I've done," she admits. "But there are a handful of work that I have done that I am very pleased about."
As she should, of course. In 1991, she worked with Laurice Guillen and Armida Siguion-Reyna in Una Kang Naging Akin, the film that would earn her a Best Supporting Actress Award. In 1998, she joined the esteemed cast of Nick Joaquin's Ang Larawan, sharing the stage with Celeste Legaspi, Rachel Alejandro, Mikee Cojuangco, and—once again—Armida Siguion-Reyna. In 2010, she returned to the theatre stage as a Sondheim leading lady, Desiree Armfeldt, in "A Little Night Music." She's worked with the best of the best, and it would be impossible not to have learned a thing or two.
I've been in the business for more than 30 years. I'm not proud of everything I've done, but there are a handful of work that I have done that I am very pleased about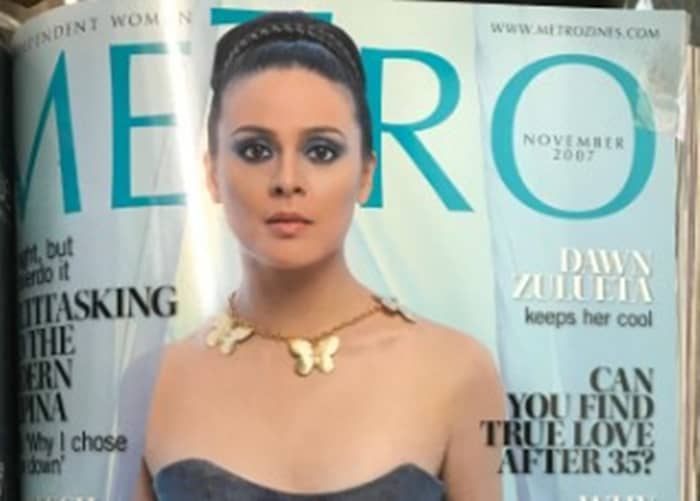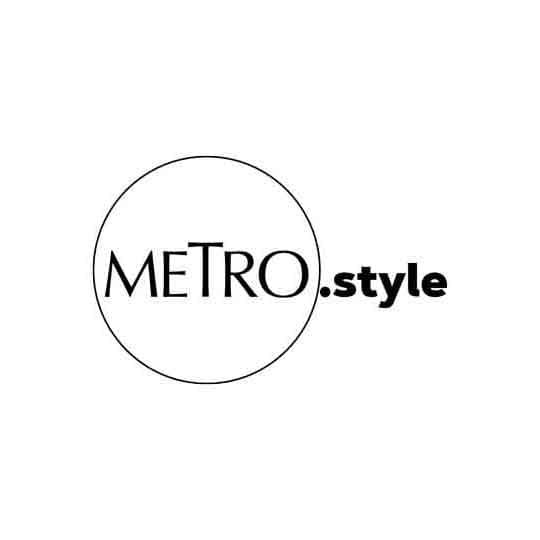 On Dawn: White top and trousers by Andrea Tetangco and jewels by Jewelmer | Photo by Dookie Ducay
In fact, she cites the late Armida as a woman she would like to emulate. "She's harnessed her craft so well, not just as an actress but also as a producer. She's a really good producer and I learned so many things from her. It's because of her example that I dream of producing. I would like to do the same thing as well—produce TV shows and film, just like her. She really had an eye for good material and she had good judgment of people, like who to choose to bring a project together," Dawn tells Metro.Style.
"I admired her for that," she smiles.
There is no dearth of strong and capable women in her life, and especially in the entertainment industry, that she looks up to. "There's quite a lot," Dawn says. "One is Susan Roces, because of her body of work, and because in all her years of being in the industry, she's still not jaded. She's still that warm woman we all know." She adds that her Walang Hanggan co-star seems to have "struck a nice balance with her family life, her private life, and her public life," something that Dawn is also working hard on cultivating as well.
I've always dreamt of having a family and having children and I'm so happy that now I have them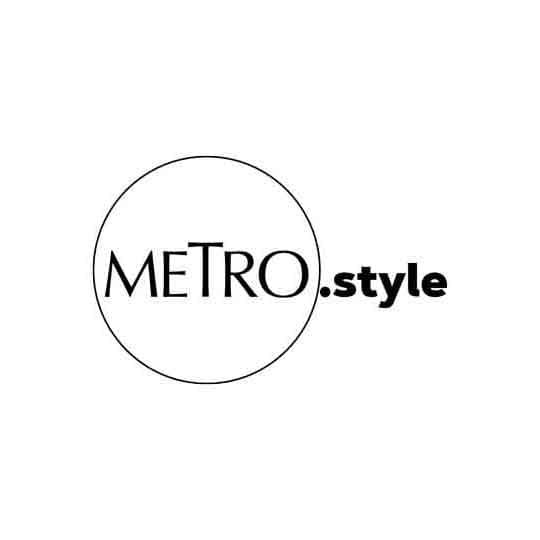 On Dawn: Red cropped blazer and dress by Elize Padilla and jewels by Jewelmer | Photo by Dookie Ducay
"I avoid being in public too much," she says. "I really am not a social butterfly. I cherish my alone time, my private time." When she's not in front of a camera, she's often at home with her children, her other—but foremost—source of pride. "I've always dreamt of having a family and having children and I'm so happy that now I have them." Dawn is a mother of two: Jacobo, born in 2005, and Ayisha, born four years later. She's always been candid about her struggles with fertility and conceiving, and there's nothing she'd rather be than a mother, always making her children her top priority. "It seems now that the kids are growing so fast," she says. "Every year there's something new! I'm the one who has to catch up. I look forward to family time." Dawn cherishes these moments the most—a quiet day in her home, surrounded by her children, getting a massage. For her, that is the ultimate form of relaxation.
A self-proclaimed old soul, Dawn prefers to stick to classic silhouettes fashion-wise. "I really lean towards the classics. I'm a classical dresser," she says. "I'm not into the fads. I'm not into whatever is new. Sure, I get a little bit of what's new but I like to mix it, still, with classic stuff." She's always known what works for her, and as the years go by, she's be more assured in all aspects of her life—from her style, to her nutrition regimen, to her positions and beliefs as a person. "As I've grown older, I've become more sure about what I want and what I don't want. I've always considered myself a feisty kind of character but until I had my children, I began to see the world differently. I just want to make the world safe for them."
"I came across a quote recently," Dawn says. "It goes something like: 'When I was young, I used to admire intelligent people. As I grew, I began to admire kind people.' When I read that, I thought back to when I was young and it's true! We always look up to someone who's smart and strong. And that's good." Fortunately for Dawn, she's not only smart, strong, intelligent, and one heck of an actress, she's also unbelievably kind—strong women and her values having molded her in all her years in this industry—so it's no wonder she's lasted in her profession this long.
"As you age," she says, "You discover that you also admire people who are kind and I think that is more lasting."
As I've grown older, I've become more sure about what I want and what I don't want. I've always considered myself a feisty kind of character but until I had my children, I began to see the world differently. I just want to make the world safe for them
Produced by Kat Cruz-Villanueva, Ceia Ylagan, and Judy Arias
Photography by Dookie Ducay
Video by Chapters by Mayad
Art direction by Raff Colmenar
Sittings editors: Geolette Esguerra, Grace Libero-Cuz, and Kate Paras-Santiago
Production design by Kathy Sy King of Event Styles
Makeup by Ting Duque
Hairstyling by Jeff Aromin
Styling by Adrianne Concepcion
Shot on location atCity of Dreams Manila
Special thanks to C&L Decor, Shop Rent Gala, 4th Wall, and 18th Floristry; Charisse Chuidian and Romina Gervacio of City of Dreams Manila