Metro At 30: The Evolution Of Erich Gonzales—From A Davao Lass To A Woman Of The World
This actress started out in a reality show. Now, she's mirroring her humble beginnings by creating her own YouTube channel, which shows the realities of her current life
There's a quiet sparkle yet burning passion in Erich Gonzales' eyes. Her gaze is firm and steady. She has evolved into a woman who considers personal growth as a constant in her life, someone who would stop at nothing to achieve more dreams.
Fifteen years ago, her life as a young lady from Davao was simple. A few years since she successfully entered showbiz through reality-based talent competition Star Circle Quest, her life had become much more complex. Still some years after, when she had her breakthrough role as Nene in primetime series Katorse, Erich had come to accept that her reality now is far more complex than before. But through it all, what has remained unchanged are her simplicity, brave heart, and strong willpower.
On being a Metro woman
It has been two years since Erich last graced the cover of Metro, but it was a feature that she holds dearly. It was photographed in New York, which is why it was especially memorable. Though it wasn't her first time to shoot with the magazine, being in that place where the city's life matches her personality—broad and dynamic—made a world of difference. "It wasn't my first time in New York but it felt like it was. We went to all these beautiful tourist spots and I was with good company. We really enjoyed it and had a great time," she recalls.
Remembering that woman she was two years ago—someone who was going through a reawakening of sorts and was full of curiosity—she reflects on and gives credit to the growth she had since that shoot. "I am more prepared to handle challenges in life now. Once in a while, it's also good to look back on your past experiences and acknowledge the improvements you have made along the way," she points out.
Today, she is more open and willing to explore more things about herself as her way of constantly evolving for the better. As we celebrate the 30th anniversary of
Metro
, she is grateful for being a part of the list of women who have touched people through their own journeys and life stories. She says, "Being a part of
Metro
means we get to inspire and empower Filipino women. Congratulations to the whole team for giving us something to look forward to in every issue.



Once in a while, it's also good to look back on your past experiences and acknowledge the improvements you have made along the way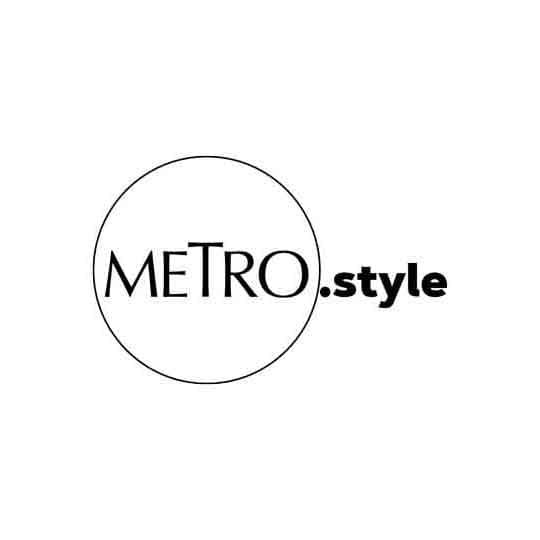 Gown by Mark Bumgarner and earrings and ring from Love Rocks Jewelry | Photo by Gee
On expanding her horizons
Erich, whose last TV show was The Blood Sisters (a teleserye that saw her portray three lead characters), is preparing for her next major project. While that is in the works, she found an opportunity to reach out to more people by creating her own YouTube channel that gives a glimpse of her life outside showbiz. She shares in one of her videos that the reason behind her vlogging is that she wanted to connect to her fans and share more of the real side of herself, saying, "Mas na-e-express ko [ang] sarili ko at makikilala niyo 'yung real me [at] na-e-express ko rin [ang] mga gusto kong sabihin."
She shares that these videos are a product of her own conceptualizations and that she tries to learn through each and every content she creates. "I conceptualize, shoot, and edit my own vlogs. It is very personalized and through this, I hope that people will know me better and [I get to] inspire them through my own little ways," Erich says.
With every video she uploads on her channel, she is able to find the balance between sharing the things she wants but still be able to keep some parts of her life private. "Everyday is a challenge when you're in show business but we always have a choice [which is] to not share everything about our lives."
Being able to travel is one of the ways she gets to grow as an individual, taking home with her new experiences and learnings that help her become more well rounded and cultured. These travels make for good content, too, that will surely delight her fans who have always been behind her.
Through all her successes and triumphs, what matters most for her is that she is able to give back to the people who never left her side. Erich shares, "From a 14-year-old girl from Davao, I was able to create nothing into something through hard work and all my dreams came true. Because of this, I was able to help my family and the people I most certainly care about."
Everyday is a challenge when you're in show business but we always have a choice [which is] not to share everything about our lives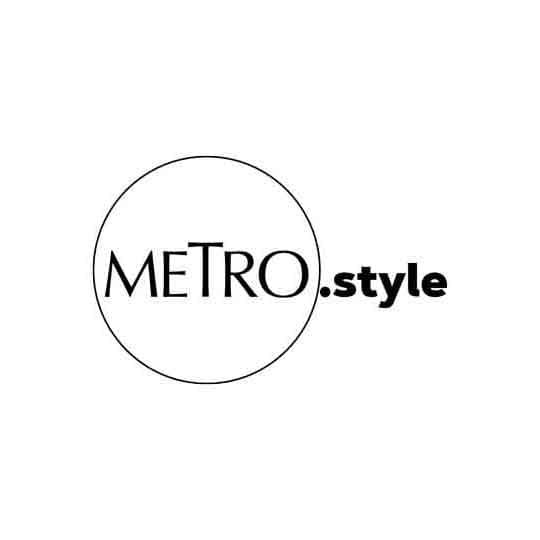 Gown by Michael Leyva and earrings and necklace from Jacatel | Photo by Gee
On evolving in style
Erich has a notable sense of style. She makes it a point to be well dressed whether in her travel OOTDs or her red carpet appearances. But much more than sophisticated clothes, it's her natural beauty that truly stands out. "I always prefer comfortable clothing and I'm really loving bell-bottom pants right now," Erich shares. Her signature look is the no-makeup glow that set the dewy and radiant beauty trend in the Philippines, and she is able to pull this off because, she shares in one of her YouTube videos, that skincare is her top priority.
A piece of advice she shared that women her age should take note of is having at least three eye creams in one's beauty arsenal for occasions when you might want to switch up your routine depending on your needs; Erich says one must have an eye cream for moisturizing, puffy eyes, and dark circles.
These beauty products are essentials in staying young-looking and exuding that healthy glow, but Erich also emphasized the importance of living a healthy and balanced lifestyle. "I always try my best to live a healthy lifestyle. I go to the gym regularly and as much as possible, I eat a balanced diet," she says. A video of her home workout routine is also uploaded on her YouTube channel, making it a lot easier for her fans to get inspired to follow her fitness regimen.
An embodiment of an independent and carefree woman, she shares that being confident is about learning to accept your true self. "I am my own person and I've learned to accept my flaws. But in the process of learning to love yourself, you must make sure that you're not hurting anybody."
I am my own person and I've learned to accept my flaws
It has been a great year for this star, and we can't help but be thrilled about what's in store for her as an actress, model, and now a digital content creator. And as she looks forward to face greater challenges in the near future, she has nothing but a brave heart that perseveres and a love so strong for everything in her life.
She quotes the greatest lesson she has learned in life so far which serves as a constant reminder to live a grateful life: "Life has its ups and downs—you just have to keep moving forward. Everything that we have here on earth is temporary and what we have is borrowed time. Let us use this time that we have here on earth to build meaningful relationships, create beautiful memories, and let's just do our best to live a purposeful life [and] focus on what's eternal."
In the process of learning to love yourself, you must make sure that you're not hurting anybody
Produced by Kat Cruz-Villanueva, Ceia Ylagan, and Judy Arias
Photography by Gee
Video by Chapters by Mayad
Sittings editors: Geolette Esguerra, Grace Libero-Cruz, and Kate Paras-Santiago
Styling: Eldzs Mejia
Makeup by RB Chanco
Hairstyling by John Valle
Production design by Kathy Sy King of Event Styles
Styling Assistants: Carl Alberto, Gabby Gamboa, Nix Bueno, Aubrey Cazzandra
Shot on location at City of Dreams Manila
Special thanks to Charisse Chuidian and Romina Gervacio of City of Dreams Manila; C&L Decor, Shop Rent Gala, 4thWall, and 18th Floristry