Metro At 30: Heart Evangelista Is Unstoppable, And We Can't Get Enough Of Her
"I think it's amazing that Metro has captured all the chapters of my life and featured the different 'me's," the style icon says
It takes guts—and a whole lot of heart—to go after what you love each and every day.
A path full of dream-chasing and passion-pursuing with its peaks and valleys is never an easy one to take, yet it's the one that
Heart Evangelista-Escudero
has chosen for herself and would never trade for the world.
"I really do have a childlike faith. I really do dream like a little girl; I believe that anything is possible as long as you put your
heart
and soul into it, and you pray a lot and work for it," Heart says as she wraps up her day spent at
Metro
magazine's
30th anniversary shoot.
"When it comes to making your dreams come true and dreaming big, I can really relate to that," she continues, as she tucks her raven locks framing her face behind one ear.
She's a visionary like many other women, but what has made her a cut above the rest is her determination in turning her aspirations into tangible, measurable results. Don't let Heart's modulated tone and delicate manner fool you; she's a tough cookie inside and out and what lies beneath a gentle exterior is a well-oiled machine of ambition, creativity, initiative, resilience,
multidimensionality,
and forward-thinking. Except maybe, instead of metal, mechanical cogs helping things run smoothly, there are assortments of her favorite accessories—stacked rings, bracelets of every kind and ear cuffs all included.
With her eagle-eyed focus on success, there's no doubt Heart is a role model for the 21st century woman—a certified Metro girl to the core.
"I'm confident about my flaws, my mistakes. I feel that [they] really made me who I am right now... I'm really confident about my track record—everything I've been through, even my scars. I speak, walk, and decide in my life, because of everything I'd been through," shares Heart.
It's a powerful statement to make as 4.5 million of her Instagram followers and her 1.35 million YouTube subscribers will argue that she's the absolute embodiment of perfection. Always poised for a shot at home, in cityscapes abroad, in posh events and other luxe gatherings, Heart does look like she's been here and there, and done this and that without burden—and with the best OOTDs, to boot.
But what's truly worthy of admiration isn't her perceived flawlessness, per se. A Metro woman like her knows that what truly counts is the motivation behind stepping into those sky-high heels and swiping on your favorite red lipstick; she knows that the only way to go is forward and that all difficulties are never dead-ends, only detours. The Metro woman turns heads as she walks down the boulevard not only because of her serious style statements, but because of her ability to strive to be the best, be it in attitude or appearance, in spite of past defeat and failure, of haters and detractors, of challenges that feel insurmountable.
It's a mindset Heart has had since she was a little girl and one that has carried over to adulthood that had her taking on the roles of wife, actress, artist, international style influencer, author, entrepreneur, and social advocate.
"When I was in grade school, I used to be bullied a lot. I remember that I used to kneel down in my bathroom and light a candle and pray, and say, 'Make it all go away.' I look back and sometimes I just want to smile at that little girl... She was on the right track to begin with," reminisces Heart with a smile.
If you give good to the world, I really feel like the universe will give back to you a thousandfold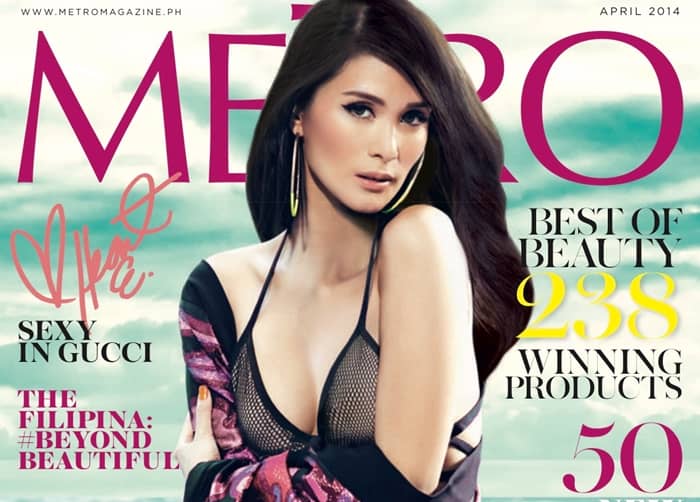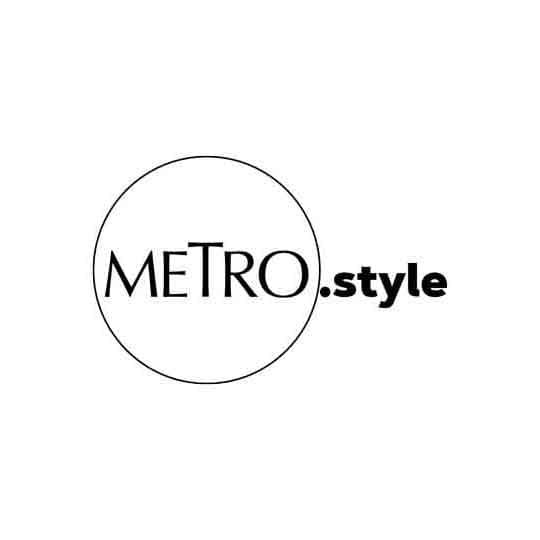 Gown by Mark Bumgarner and jewels by Royal Gem | Photo by Gee
If you told that little girl that she would one day grace Metro's cover not once, twice, thrice, but five times and counting, she would have never believed you.
The thing is, that's how destiny works, or in Heart's case, it's what happens when you take control of it. With each and every one of the covers she's had, Metro has highlighted the developments of her ongoing journey, some personal, some professional, all amazing.
One of Heart's covers with the magazine was shot in Paris, a city she has returned to time and time again for its world-famous shopping destinations, pretty little street cafés, and art and culture.
It immortalized the beginnings of her meteoric rise to fashion superiority and each one that has followed since has been a continuation of her style story and ever-expanding horizons, becoming an evolution diary of sorts for the actress-turned-fashion and beauty icon. She says, "I think it's amazing that Metro has captured all the chapters of my life and featured the different 'me's.' The essence of me, being myself, they were able to really share that on the covers. I really appreciate that!"
Every time I have a shoot with

Metro,

even if it's a little bit adventurous, whatever they want me to do, I'm always game for it
Asked about how her style has changed since her first Metro cover shoot, Heart's answer reminds us once again why it's so important to ground style on substance.
"Before, I would just focus on one thing. I would be super kikay, or fun and colorful. But now I have more of a mix; I like classic stuff but I still have a quirky bag and really playful pair of shoes. It's still me, but I like to mix it up now," she describes.
However, more than being just wardrobe choices, they're actually representations of all the changes Heart has undergone as a person. After all, fashion is all about self-expression; it mirrors what goes on inside, all the feelings one has, the day's mood, even one's very outlook on life.
Heart was once bent on living up to others' expectations of who she should be rather than nurturing her own identity on her own terms in her youth; she wasn't being true to herself. But with age and time come self-discovery and an acceptance of one's individuality—lessons that all Metro cover girls have imparted onto their readers in one way or another.
These women make it to the cover for a reason—none of them are passive conformists, but rather, leaders in their own fields, making it to the top by embracing their uniqueness and originality.
"I wanted to belong so much that I kept on bending and doing things I didn't want to do, changing my personality. I realized that this is just who I am, and in the long run, I was never really the type of person who had a lot of fans, just a [percentage] of people who followed me appreciated how I was just myself. I want to keep doing that. I just want to keep being me," Heart says.
I like and love myself more right now than I did before
And as soon as she made this realization, the tides turned.
Slowly but surely, Heart's newfound identity allowed her to explore new styles; she's now a regular in fashion weeks all over the world and has rubbed elbows with anyone from Carolina Herrera to Michael Kors themselves.
It gave her room to realize her love for home décor and design; she doesn't just enjoy it, but loved it enough to launch her very own homeware line, and become a tablescape and home entertaining goddess.
It allowed her to be more discerning about what roles to take on as an actress; while we continue to wait for more details about her foreign action movie to drop, she mentions that she hopes to get back to acting locally soon.
It gave her the freedom to learn about and speak on the issues closest to her, as she's moved by women like Michelle Obama and Audrey Hepburn, animal welfare, the LGBTQIA+ equality movement, and children's health.
It gave her time to concentrate on art; because Heart doesn't just wear it, she creates it, too, in the form of paintings, hand-painted bags, and even a book.
It gave her the power to influence others; social media can be a great thing if used to be of inspiration to others, according to Heart.
It reminded her that caring for one's physical, emotional, and mental health is just as important as looking fashionable; you can never be too busy to get moving or eat right.
"Be consistent. Whether people like you or not, you don't have to change for the world... That's what I learned: to just enjoy everything and not put so much pressure on yourself, or not give into the world so much. Not everyone's opinion matters, and it doesn't have to matter," Heart ultimately advises.
As long as you know you're not doing anything wrong, eventually, it will all make sense. Even past relatio

nships or friendships, breaks you didn't get—it'll all be part of a bigger story and it'll all make sense
A thousand and one more words can be written about all the things keeping Heart busy these days, but we shine the spotlight on her future instead.
If there's anything she hopes to get a taste of soon, it's motherhood.
She and her husband, Sorsogon governor Chiz Escudero, look forward to becoming doting parents sooner than later and taking the littlest addition to their family along on their travels and creating new memories together.
Heart's fans need not worry about a child taking her attention away from her work however, as she assures, "I definitely want to be a mom who will keep dreaming with their kids, but my career doesn't stop because I have kids."
A multi-hyphenate perspective, work-life balance, and time management—they're all skills Heart is well equipped with to remain a career woman and become the most awesome mom there ever was.
But like her journey of discovery and the ownership of her identity that came with it, motherhood, too, will come in its own time. Metro women never force milestones to arrive, but rather, wait for the fruit to ripen to be able to taste it when it's at its sweetest.
And when it does finally happen for Heart, Metro will be there for her and her little one, and for the many, many years of even more happiness she's sure to have after that.
Work hard with whatever you have in the present, and success will come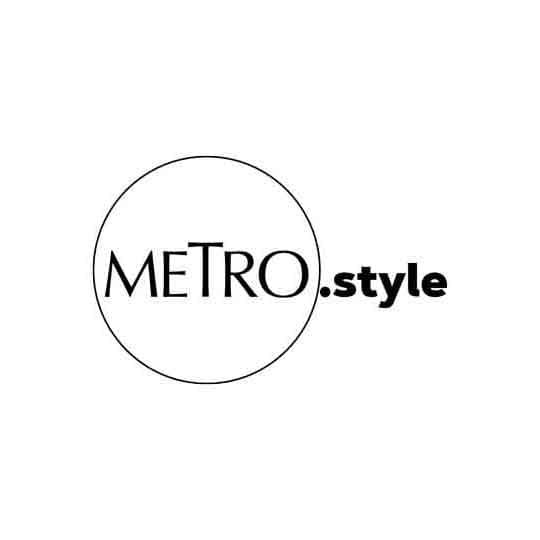 Gown by Patty Ang and jewels by Royal Gem | Photo by Gee
Produced by Kat Cruz-Villanueva, Ceia Ylagan, and Judy Arias
Photography by Gee
Video by Chapters by Mayad
Sittings editors: Geolette Esguerra, Grace Libero-Cruz, and Kate Paras-Santiago
Styling: Eldzs Mejia
Makeup by May Francisco
Hairstyling by Jeka Aguilar
Production design by Kathy Sy King of Event Styles
Styling Assistants: Carl Alberto, Gabby Gamboa, Nix Bueno, Aubrey Cazzandra
Shot on location at City of Dreams Manila
Special thanks to Charisse Chuidian and Romina Gervacio of City of Dreams Manila; C&L Decor, Shop Rent Gala, 4thWall, and 18th Floristry