Metro At 30: Maricar Reyes-Poon Is A Woman Of Many Hats, And We Love Her For It
From being an actress, she's now a role model for her profound views in life, her eloquence, her knack for business, and her sincerity. Maricar clearly knows how to touch people's lives
Maricar Reyes is so stunning that her commanding presence could be intimidating at first, but her charming and friendly demeanor can break the ice almost instantly. Talking to her and drowning in conversation with her makes one forget that she is, after all, one bright star in the local entertainment scene.
Maricar is really good with carrying conversations, as evident in her vlogs with her husband Richard Poon via their joint YouTube channel as well as Facebook account and website called Relationship Matters PH. In their digital platforms, the couple is not afraid to talk about uncommon topics for and with their audience.
"We talk about topics that people find hard to talk about, but we feel should be discussed any way. Like, kunwari, pagbubukod. Or about sensitive Filipino topics like, paano kung ikaw lang ang kumikita sa pamilya at breadwinner, at marami nakakapit lang sa iyo at umaasa sa iyo? Mga ganu'ng topics," Maricar shares. "I grew up being too shy to voice out what I feel and what I think. And I felt like, maybe a lot of people are just like me, too, who are feeling something about certain topics but don't know how to discuss it because maybe they're scared to be rejected too. Through our vlogs, we start online conversations with people from all walks of life."
The married couple started their channel with content based on their own relationship experiences. "We were just sharing our own experiences and lessons from being married, and also what we learned from our own personal mentors. And then people started sharing their own stories too because of our videos, then we would vlog next about the solutions to their problems and respond to their stories that our viewers shared with us. It snowballed into a lot of conversations with a lot of unusual topics," she says.
A few vlog posts from the Relationship Matters PH channels feature practical and very helpful subjects, such as how to strategize paying your debts to loan apps, as a response to one of their viewers who sought for their advice. Some videos talk about their own struggles in finance and marriage. "We are not at all a perfect couple, and that's why we use our vlog to learn from people. I love listening to their stories, too. I feel like one of my special gifts as a person is that I am a really good listener," Maricar points out.
I grew up being too shy to voice out what I feel and what I think. And I felt like, maybe a lot of people are just like me, too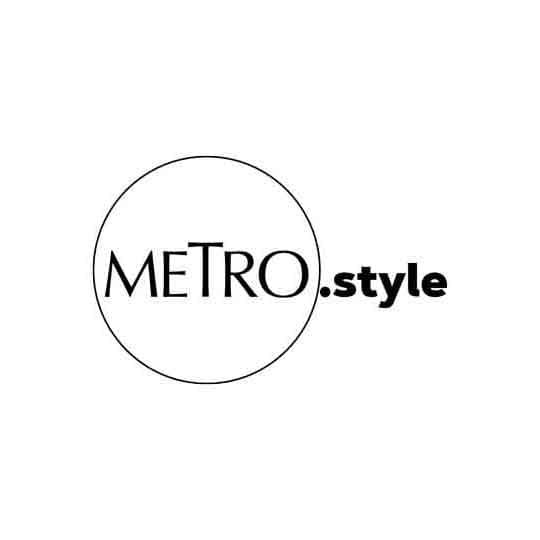 Dress by Neric Beltran and earrings by Jacatel | Photo by Gee
Queen of transition
If there's one thing really unique about Maricar, it is her skill to seamlessly transition from one professional field to another. From being a medical student, a licensed doctor, a professional model, a sought-after actress, a vlogger, to an entrepreneur, Maricar wears a lot of hats.
"The biggest challenge for me when I was starting out in the entertainment business was the culture of showbiz itself. We worked long hours and sometimes with very tight schedules and cranky people. In medicine, I was more focused on the science of the disease in order to help the patients. But in showbiz, I had to learn to deal with different personalities. You have to understand both sides of every story. That you have to see the whole picture of why people work or act a certain way, and most of the time, it is just because they are trying to produce shows and movies on tight deadlines. This industry gave me a better perspective on how to understand people better."
Maricar did a few TV commercials in mid 2000s and she eventually caught the attention of renowned star maker Johnny Manahan. "After my commercial for KFC, Mr.M contacted my agent when I was still a model. I was offered my first acting job, and it was for I Love Betty La Fea. Medyo na-shock lang ako kasi unang sabak ko sa acting, John Lloyd agad!" the actress shares in jest. "I was required to cry, and they gave me a few workshops. I was able to cry on the scene naman pero feeling ko naiyak ako dahil sa stress!"
She easily made the Filipino audience love her, so she bagged the Best New Female TV Personality award from the PMPC Star Awards during her first year in showbiz in 2009. She has had the opportunity to portray a wide range of characters via top-rated TV shows such as Imortal, 100 Days to Heaven, Be Careful with My Heart, Honesto, FPJ's Ang Probinsyano, La Luna Sangre, and recently Bagani. She was also a cast member of films such as And I Miss You So, Miss You Like Crazy, and She's the One. She received a Best Actress Award from Cinema One Originals Film Festival for her role in Anatomiya ng Korupsyon.
This industry gave me a better perspective on how to understand people better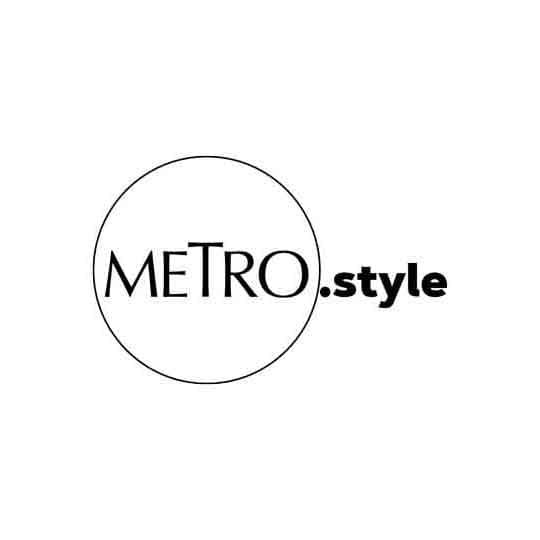 Gown by Peter Pilotto and earrings by Jacatel | Photo by Gee
A sweet adventure
"Right now, you caught me at a point where I kind of shifted gears in career again. I have one foot on entrepreneurship and one foot on showbiz," Maricar shares. The actress has established herself as a promising figure in the local food scene with her very own business, Maricar's Chocolate Cakes. The delectable classic chocolate cake has enjoyed a huge following online since 2015, and launched a stall in SM Megamall recently. It is so good that the entire business survived on just one main product offering.
"I am still in awe about how the business has grown mostly because of one product for four years. I'm still personally involved in the baking process. We released our second cake product this year, the coffee chunks. So now, we offer Choco Chunks and Coffee Chunks in jars. And our regular round cakes in chocolate," she says.
"Having a business has always been my goal, my passion. I have had a weird life—I went to med school, became a doctor, a model, then became an actress and now finally, I have my own business. Those professions may not seem connected at all, but looking back, I was always about saving money to start my own business. And now finally, my dream to have my own business has come true."
I am still in awe about how the business has grown

mostly because of

one product for four years
No-fuss style
Though she may be loved and admired for her beauty, this muse doesn't consider herself as someone who fits the mold of a fashionista. "I don't always see myself as a fashion gal. When I started in showbiz, I was so into loud prints, very colorful ensembles. I was not at all coordinated in fashion. But with a lot of good-hearted people in the industry who are not afraid to tell me that not all my fashion choices were the best, I have later on learned to find my own style," Maricar says.
Her signature style, she learned, is all about basic colors—white, tan, or black. She replaced the loud colors and prints with classic and timeless styles. "Finding my own style was gradual for me," she muses. Maricar considers Victoria Beckham and Cat Arambulo-Antonio as her style icons, saying, "They're into basic colors, too, and I like that. On casual days, I am into sneakers, as well."
Off-cam, she prefers the classic over the trendy, which is why she's always thrilled to do editorial shoots because that's when she gets to experiment with fashion and beauty looks. Maricar said that one of her major fashion moments in life was during her first cover shoot with Metro magazine back in 2009. "My first cover shoot with Metro magazine is the most unforgettable, definitely. This was in 2009, my first year in showbiz. It was very closed doors, hush-hush kind of photo shoot, a secret one. We did the shoot that time at the Dolphy Theater in ABS-CBN, and it was fun because we had the entire theater to ourselves. It was my first time to be a cover girl for a magazine as an artista."
She adds, "I love doing photo shoots with Metro. It is like playing dress up and you get to be a princess for a day. If I could give that gift, I wish every girl could get to experience being a cover girl for Metro because it truly is the closest thing to being treated like a princess."
But no, she's no princess—she's a queen who lives by her own rules. From being an actress, she's now a role model for her profound views in life, her eloquence, her knack for business, and her sincerity. Maricar clearly knows how to touch people's lives.
"The thing I love most about being in the industry is having influence. I may not be the most controversial person, but I do have some influence that can have a positive effect on someone," she admits. When asked what changed in her since her last cover shoot with Metroin 2013, the actress says, "I am more aware of my flaws, and I know that they're still not fixed yet, but I am totally okay with it now."
Finding my own style was gradual for me
Produced by Kat Cruz-Villanueva, Ceia Ylagan, and Judy Arias
Photography by Gee
Video by Chapters by Mayad
Sittings editor: Grace Libero-Cruz
Styling by Eldzs Mejia
Makeup by RB Chanco
Hairstyling by Mark Rosales
Production design by Kathy Sy King of Event Styles
Styling assistants: Carl Alberto, Gabby Gamboa, Nix Bueno, Aubrey Cazzandra
Shot on location at Privato Hotel Quezon City
Special thanks to Gab Perez of Privato Hotel Quezon City; C&L Decor, Shop Rent Gala, 4thWall, and 18th Floristry