Metro At 30: Tweetie de Leon-Gonzalez Is The Quintessential "Momtrepreneur"
This model, TV personality, and mom of four's musings on life and passion will inspire you to strive for the best in everything you do
Tweetie de Leon-Gonzalez likes working with her hands.
The model, television personality, and mother of four has her own retail and accessories business, allowing her to tinker with materials of all kinds—different fabrics, tiny metals, precious stones. When she's in front of a camera, whether for print or video, her hands are just as expressive as her eyes, beautiful brown orbs that sparkle when she talks about things and people that matter to her.
When you ask her what she's passionate about, her face lights up and she brandishes her hands, long slender fingers adorned by glistening jewels.
When she speaks, you almost have to brace yourself—a woman this accomplished and busy must be fuelled by more than one singular thing. "I'm passionate about many things!" she gushes. "My interests evolve but it's always surrounding creative expression."
Tweetie is the epitome of a "momtrepreneur," her kids and her business being the main driving forces in her life. "I'm passionate about the lives of my kids," she tells Metro.Style. "I try my best to be very involved in their lives and supportive of their interests as well because in my desire to pursue my passions, I'd like to think that somehow my husband and I inspire them to do the same, to make the most of their capabilities and to share what gifts they have and be an inspiration to their peers and anyone else that surrounds them."
It's no surprise then, that for a woman like Tweetie, time spent with family is nothing short of sacred. She does everything she can to make sure that she doesn't miss out on her children's important milestones, and everything else in between. "Weekends are usually spent watching my kids' gigs or games or hanging out with them. I really refrain from scheduling anything on the weekends, even on holidays. It's very important to me that I am available when my family is at home, that we're complete. I feel like I'm missing out on their lives if I'm out working and they're all there."
In my desire to pursue my passions, I'd like to think that somehow my husband and I inspire [our kids] to do the same, to make the most of their capabilities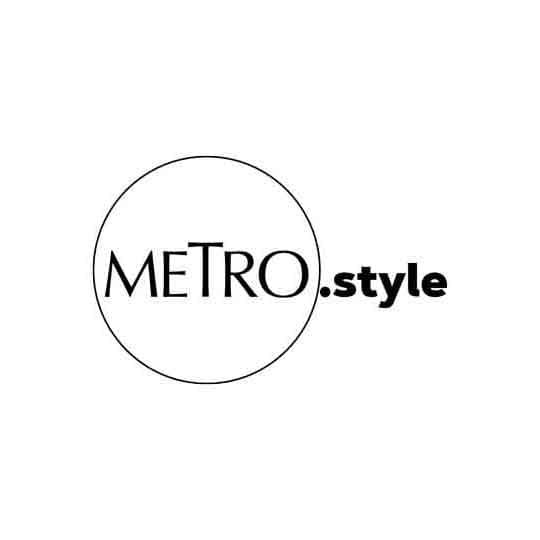 The top fashion model served as a muse for designer Jojie Lloren as he celebrated his 20th anniversary with a cover feature on Metro magazine's February 2011 issue.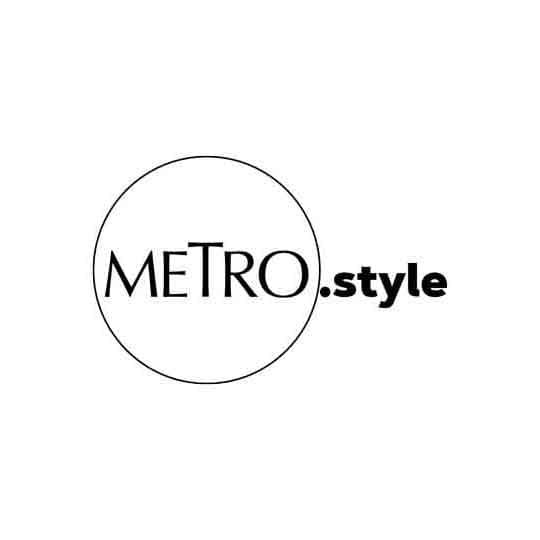 On Tweetie: White vest and trousers by Elize Padilla | Photo by Dookie Ducay
That said, no day is typical for Tweetie, as each one varies—some days, it starts with her out working; some days, it begins with her working out. "What I love about my life now is that it's very flexible," she says. "Having my own business is a double-edged sword, as any entrepreneur will tell you. You can't take off anytime you want but then again, there's no such thing as a caged work window. Sometimes, I find myself working until midnight. But it's not something that takes the joy away because I really love what I'm doing."
And it absolutely shows: in the way she approaches her work, whether as an entrepreneur, a model, or a host; in the way she does her work, whatever hat she has on that particular hour. On the day of her shoot with Metro, Tweetie was in her makeup chair by 7 a.m. She had finished layouts by 10 (some she did for a fashion editorial with her daughter Sabina who is also dabbling in modeling), and before the day was even halfway done, she had already filmed a video greeting for the magazine and talked in-depth about what's keeping her busy these days.
Having my own business is a double-edged sword... but it's not something that takes the joy away because I really love what I'm doing
She's efficient, quick, and professional, and thus she expects the same from the people working with her. "Discipline is number one for me," she shares. "I think it set the tone of my career and my profession, because with discipline comes professionalism. That's what makes me thrive in whatever I do. Commitment is a big part of it and so goes with respect with other people's time. That's very big in my vocabulary as far as career is concerned."
As a creative, she enjoys pushing pushing her boundaries, finding out the extent of her capabilities and going beyond it. "I like pressing my creative juices all the time. I guess I'm one of those people who produce more when I am pressured. I kind of like doing that to myself," Tweetie grins. "It's a little bit of punishment, but it gives me a greater sense of fulfillment, knowing that I've crossed that limitation I've set for myself."
It's impossible to look at Tweetie and think of her as anything but strong and confident, and she knows exactly what it is that she possesses that makes her so: "My values have set a path for me in how I deal with everyday life," Tweetie says. "They guide me in my decision-making because I've always believed that wherever you are in your life right now is a result of your decisions."
Discipline is number one for me. I think it set the tone of my career and my profession, because with discipline comes professionalism
"Mistakes for me are not wasted time—they just make me a better thinker, a better evaluator," she adds. "Everyday I feel that I'm still working to become a better person. Of course we're all works in progress. I'm very far from perfect but I'd like to do things right for the sake of my children. It's part of raising them and forming their own values that they will pass onto their future children and grandchildren, hopefully."
It's this quality that is most apparent in Tweetie: how clearly she sees her priorities, and how she works everyday to make sure those priorities are nourished and sustained, while still taking care of herself. "Sometimes, women have the tendency to put everything else ahead of us and we forget about ourselves," she says. "Self-love doesn't mean loving others less. Maybe it's not conscious on our part but by nature women are that way. We're nurturing of others, we're concerned about others. Self-love is really taking good care of yourself the way you take good care of others, whether it's family or friends."
Mistakes for me are not wasted time—they just make me a better thinker, a better evaluator
Produced by Kat Cruz-Villanueva, Ceia Ylagan, and Judy Arias
Photography by Dookie Ducay
Video by Chapters by Mayad
Art direction by Raff Colmenar
Sittings editors: Geolette Esguerra, Grace Libero-Cruz, and Kate Paras-Santiago
Production design by Kathy Sy King of Event Styles
Makeup by Lala Flores
Hairstyling by Mong Amado
Styling by Adrianne Concepcion
Shot on location at City of Dreams Manila
Special thanks to
C&L Decor
,
Shop Rent Gala
,
4th Wall
, and
18th Floristry
;
Charisse Chuidian
and
Romina Gervacio
of
City of Dreams Manila