EXCLUSIVE: Sofronio Vasquez III Is Our First-Ever Metro Man x Kumu Cover Star
As he moves from the stage to the screen, Sof tells us about his experiences of making it as a digital star in an evolving musical landscape
Metro makes another first this February with its Metro Man x Kumu cover campaign winner: Sofronio Vasquez III!
The singer-turned-streaming star is the first-ever champ of the Metro Man x Kumu cover campaign, following the footsteps of Monique delos Santos, winner of the maiden Metro x Kumu Cover Girl campaign.
In an exclusive interview, the Mindanao-born soloist tells us about life then and now, his ambitions and aspirations, and the road ahead that he looks forward to walking, one step at a time.
When I find myself in times of trouble, Mother Mary comes to me
Speaking words of wisdom, let it be
And in my hour of darkness she is standing right in front of me
Speaking words of wisdom, let it be...
Wearing his heart on his sleeve and coating each syllable with glossy dreams of success in the spotlight, Sofronio "Sof" Vasquez III serenaded It's Showtime's "Tawag ng Tanghalan" audiences and judges with the 1968 Beatles hit on June 1, 2018. Tawag ng Tanghalan is the noontime show's amateur singing competition segment. He made it to the fourth round of the singing competition's second season, and he was a crowd favorite—a sure winner, almost, being the show's former one-time defending champ in its pilot season. But come judgment day, the Misamis Occidental crooner was eliminated, shocking everyone when he exited the show as the third lowest scorer out of four contenders.
And when the night is cloudy there is still a light that shines on me
Shinin' until tomorrow, let it be...
With the amount of emotion he sang this song with, you think he'd follow Paul McCartney's advice, but let it be, Sof didn't.
He was back on It's Showtime's "Tawag ng Tanghalan" stage a year and a half later for the "TNT All-Star Grand Resbak" (a special edition for contenders from past seasons who failed to advance to the grand finals), this time with a little less doe-eyed innocence on his face and a lot more clarity and confidence in his step. His rendition of Kelly Clarkson's "My Grown Up Christmas List" performed on December 21, 2019 landed him third place, the ultimate reward of which wasn't the prize money or his name in lights, but the confidence in knowing that with each try, he could be better.
Come 2020, a whole new world was waiting to roll out the red carpet for the singer, one he wouldn't have stumbled upon had it not been for a global health crisis disrupting life as he knew it.
For Sof, it became a "no stage, no problem" situation. If COVID-19 wouldn't let him perform in front of adoring audiences, he would make his own, virtually. And on Kumu, an app he credits much of his newfound popularity to, that's exactly what he did. If there's a will, there's a way, and if there's real talent bursting forth, a path for it will always be made.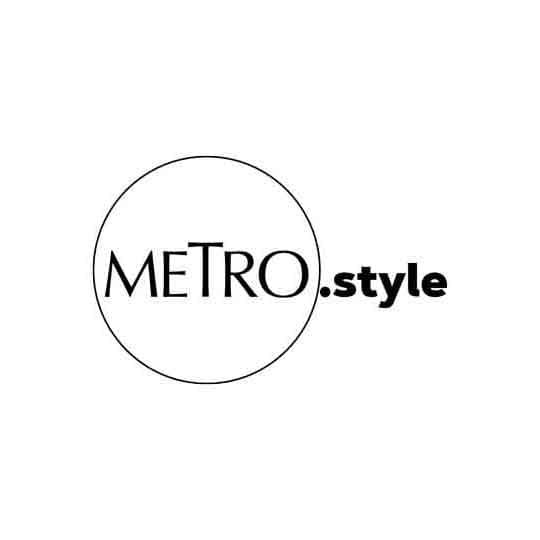 Faux suede biker jacket by H&M, geometric print (shirt and trouser) coordinates by Mark Tamayo, and leather boots from Dr. Martens at Traffic
"I started on Kumu with no group, and then along the way, I found people. I found these very talented singers," Sof begins.
"I found them randomly in a stream and we gelled into a new team where we share different voices. We love each other, and we love our company, and of course our manager," he continues.
Together, they navigated the unfamiliar world of live stream singing. It was different, Sof tells us, not just in the obvious ways of singing in front of a phone instead of a live audience or being able to hold a full "concert" from your bedroom instead of a fully decked-out venue. It was different because of the level of intimacy and honesty Kumu required of performers like him. Live stream singing closes the literal gap between singers and audiences, allowing them to see the authenticity in each note from the first to the last.
"Meron kang p'wedeng maging wall between you and your audience... P'wede kang mag-fake ng emotions. But, here [on Kumu], masyado kayong close, intact, and malalaman nila sa konting galaw mo lang, konting nuance mo lang what you're going through. Alam nila kung ano'ng nararamdaman mo," Sof explains.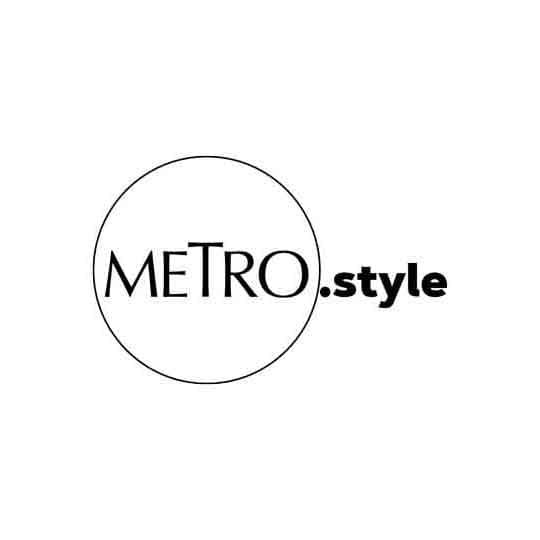 Tailored blazer and long-sleeved shirt both by Mark Tamayo, biker trousers by Viktor, and leather boots from Dr. Martens at Traffic
And what does Sof feel and think every time he hits the button to start his Kumu live streams?
First, it's "to just sing your heart out. We only have this one chance to sing for everyone at that moment," Sof shares.
It's the biggest lesson he learned from being a three-time "Tawag ng Tanghalan" competitor where each performance mattered, each song meant a leap towards realizing a dream or a step backwards to start from scratch. There are no do-overs, no second tries, just a few minutes to make or break the moment that could change a life forever. More so, Sof never treated his Kumu fans as less deserving of a topnotch performance. Every time he came face to face with them, he was at his best.
Second, it's that "at the end of the day it's just you and the music. Music moves us all," he says.
Music to Sof is personal. It's an expression of passion before it's a business, a way to connect before a way to find fame. It's the mark of a true artist; they believe that the reward of making art is the art itself and the process of creation, and whatever comes after that—the acclaim, the applause, the approval—is just a bonus.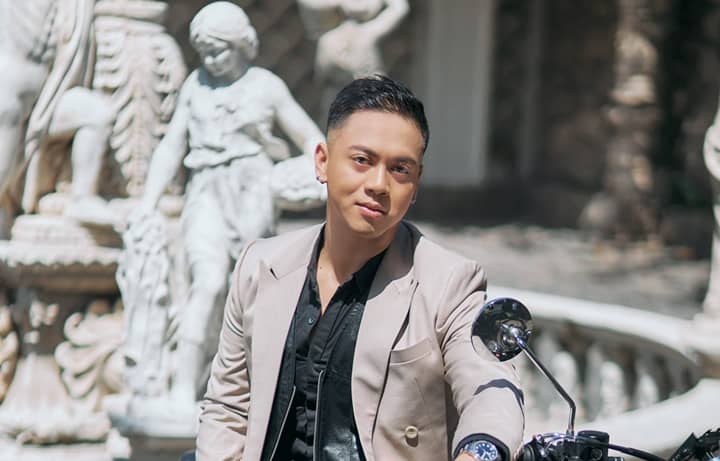 Sofronio Vasquez III
Sofronio Vasquez III
And by the time Sof joined the Metro Man x Kumu cover campaign in December last year, he made a third mental note: "to stay hopeful... I was just excited to dream big, and I worked hard for it and I thought wiser," he smiles.
To say at the very least, Sof's Metro Man x Kumu cover campaign finale was a massive success. Transforming his room into a "small concert house," he performed with his band, Heartbeats, and a very special guest: none other than OPM legend Dulce.
At the end of the day, Sof didn't just emerge the winner, but he also became the streamer to earn a record-breaking number of diamonds—the Kumu currency that streamers can actually convert into earnings—ever in a single campaign.
The more Sof talked to us about his campaign experience, the glassier his eyes became. Emotions were surfacing, and he tells us it was because of everyone who had unexpectedly believed in him all the way—like his mom.
"Naalala ko, before my finale, she asked me, 'Kaya mo bang manalo?' Sabi ko sa kanya 'Ma, okay lang, kahit ano'ng mangyari.' Sabi niya sa akin, 'Basta alalahanin mo na mag-enjoy ka and I'm so proud of you.' I think maybe 'yun 'yung pinaka-wakeup call ko na I need to perform and give it my best."
Repeatedly, Sof also thanks the Kumu pals he's made over the months—those who have collaborated with him, coached him, pushed him to do more, raised his confidence, or simply just sat and watched him singing. An entire page can be dedicated to all those he mentions.
Even with the advancements he's made in his career, Sof makes it a point to never forget where he came from.
"Nagugulat lang talaga ako kasi hindi naman ako iyakin na tao, pero there are just some reasons na nagpapaiyak sa akin because I can always look back. Every line na kinakanta ko, naalala ko lang lahat ng mga nangyari, 'yung overwhelming support, 'yung paniniwala nila sa sa'kin, grabe talaga. Ang sarap palang maka-touch ng hearts through music," Sof reflects.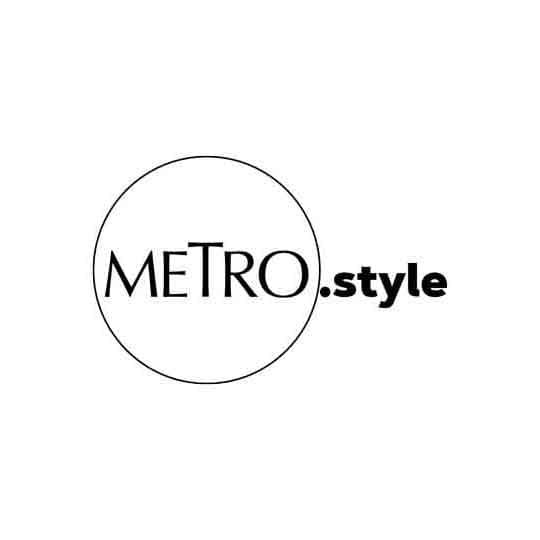 Tailored coat from Viktor, mock neck shirt from Mark Tamayo, plaid trousers from Ben Sherman, and leather boots from Dr. Martens at Traffic
In a "Tawag ng Tanghalan" interview from a few years back, his mom Aida recalled her son's youth.
He always loved to sing no matter who was listening, no matter where he was. He was admired for his talent, but there was one major difference from a school-aged, doe-eyed Sofronio to Kumu superstar Sof.
"Tinawag nila akong Kumu babe dito," Sof laughs.
"Overwhelming lang siya," he continues with a giggle.
But Sof's reaction isn't just a result of flattery—it's one of disbelief.
The dentistry graduate revealed that long ago up until the earliest years of his career, he battled with his weight and appearance, going as far as calling himself obese. It gnawed at his self-confidence and it was the final wall to break down before putting himself out there for the world to admire. Yet in the past, he wondered to himself how a person like him—someone with great talent but with looks that might repel, rather than appeal to, audiences—could ever make it in this industry.
He worked hard in building his self-confidence and found ways to improve himself. Some weeks after winning the Metro Man x Kumu cover campaign, Sof found himself at the center of a Metro photo shoot, complete with styling, a beautiful location, and professional photography and direction to bring out the best in him.
The young Sof who once just entertained schoolmates and family would have never even dared dream dreams as big as this, and yet there he was, a champion in every sense that knew how to be a total pro in front of the camera. (And in true tita fashion, his aunt who knows about this project is already on the edge of her seat waiting for her pamangkin to grace Metro's digital cover).
In more ways than one, Sof has made it—at least, in this stage of his career.
The highest highs life has to offer, he's still on his way to seeing.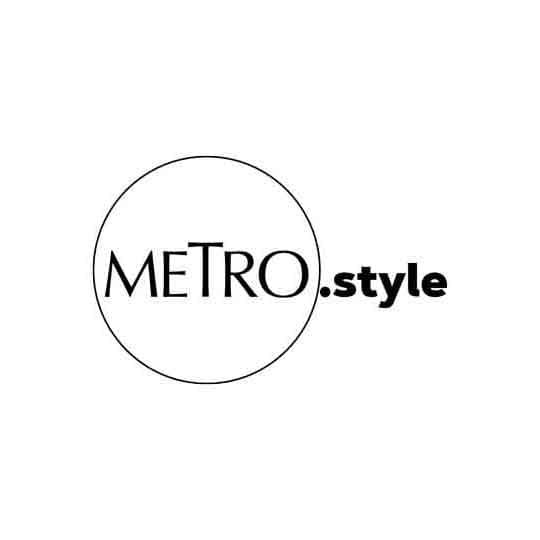 Sports jacket and pullover shirt both by Ben Sherman, denim trousers from Viktor, and leather boots from Dr. Martens at Traffic
The last time Metro spoke to Sof, he was on a mini break from his campaign.
His voice needed to do a bit of recovery and, of course, he wanted a bit of time to bask in one of his biggest victories, so far.
Thinking about what singing now means to him after his whirlwind of experiences with Kumu and Metro, he says, "I am lucky enough na kapag kumakanta ako, I make the viewers part of my world. Hindi ko sila dinadala sa mundo ko; dinadala ko sila sa mundo kung saan lahat kami magkakasama... Ang sarap pala na kahit wala kami ngayon sa isang show, nararamdaman nila kung ano ang gusto kong iparamdam."
And while he's hopeful that 2021 will be a better year for artists like him, he hopes that the Kumunity [Kumu community] remains strong and supportive of his efforts.
"Sana 'yung Kumu tuloy-tuloy pa rin, kasi it's one way to showcase, to connect in a virtual world, to express how we feel through music... Sana talaga maging maganda 'yung 2021. Hopefully, 2021 will be another year for me to have achievements," Sof ends.
I wake up to the sound of music, Mother Mary comes to me
Speaking words of wisdom, let it be
And let it be, let it be, let it be, let it be
Whisper words of wisdom, let it be
And let it be, let it be, let it be, let it be
Whisper words of wisdom, let it be...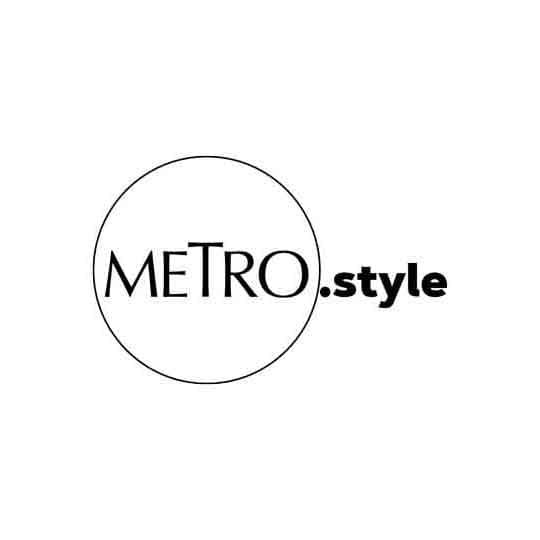 Faux suede biker jacket by H&M, geometric print (shirt and trouser) coordinates by Mark Tamayo, and leather boots from Dr. Martens at Traffic
Photography by Rxandy Capinpin
Creative direction by Kat Cruz-Villanueva
Fashion Styling by Edlene Cabral
Grooming by Muriel Vega-Perez
Shoot coordination by Judy Arias and Cara Tirona
Shot on location at Las Casas Filipinas de Acuzar Quezon City
Special thanks to Anj Sampayan, Raymund and Anton Villanueva