EXCLUSIVE: Dr. Z Teo And His Kids On Metro Society's Digital Cover
While staying at home with family more than ever, Dr. Z Teo has appreciated even more facets of fatherhood. He talks about the things he's learned since in quarantine, creating fun family memories, and the hopes and dreams he has for his children
"I was in a bit of shock, really; as if I had been hit on the head," confesses Dr. Z Teo of the exact moment that he found out he was going to be a dad.
"Although, I grew up in a happy family and always somehow knew that I would be a father. But growing up in Singapore, I thought, maybe I would stop at one. What changed me was meeting Aivee, and as with most Filipino families, she's very close to all her siblings, and she's one of four. So after two boys, KenZ and Kenzo, Keli came and completed the family."
The shock didn't end right away. "I have to admit that at first, there was a moment when I asked myself, why am I sharing all my time (with my wife) with this little guy? At the beginning, Aivee took him EVERYWHERE, and I mean everywhere. She just didn't want to leave him! Though I was a relatively young dad, there were still a lot of changes."
Dr. Z is very visible along with his chic wife, Dr. Aivee, on both social media and the social scene. He is always impeccably turned out but more than just his clothes, what truly marks him are his effortless good manners. At the start of the Zoom call, he complimented Metro Society EIC and Metro Channel's EIC on the Move host Raul Manzano on his impressive trim, form and even asked for his regimen. All three kids also joined in on the interview, and in between questions, he would ask them, "What do you guys think?"
He is the first to admit "Father's Day is really not that big a deal in our household, Mother's Day is bigger." But he acknowledges that the arrival of their firstborn KenZ was a big deal. "In a traditional Chinese family, the first boy is seen as the one who will carry on the family name. We named KenZ after my dad, who is Ken and we combined it with Z, my name. He is also the first grandchild of the Teo family, even among the extended ones. And though it's the tradition, my dad really didn't expect it. So it meant a lot to my dad."
But as a firstborn himself, he says that the eldest always gets it the hardest. I will never forget that when I first met Dr. Z, we were seatmates at the screening for the first joint Mr. and Miss Chinatown, and while I was assessing the candidates's composure and aplomb, he would say, "Oh, their Chinese is not so good!" or "She speaks Chinese the best!" And so I asked him if he was just as meticulous with his children's mastery of Mandarin. He laughs and says, "Only with KenZ, so I think he speaks the best Mandarin! It's harder with the younger two, since Aivee doesn't speak it, too. Hey, Ken, maybe you can help the younger ones with their Mandarin!"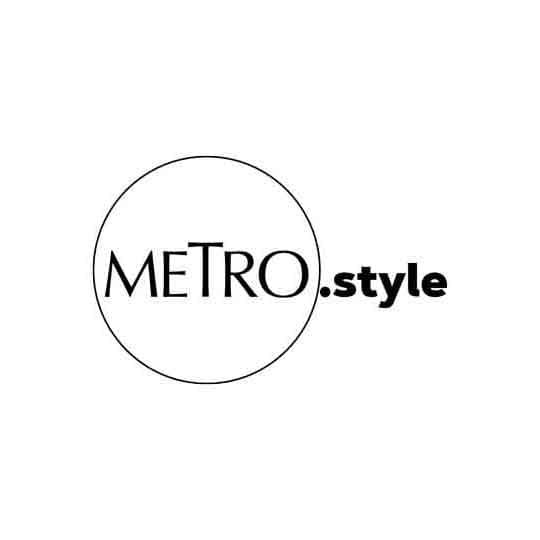 "We are always telling them how lucky they are, so they were the ones who really wanted to help out," said Dr. Z as he shared how he believes doing things by example works best. | Jar Concengco
Lucked out during the lockdown
On the social media accounts of the Teo couple, as they packed sanitary kits and PPEs to be donated to frontliners, all three kids are gamely helping out. "We are always telling them how lucky they are, so they were the ones who really wanted to help out. We didn't have to tell them (what to do). I really believe that doing things by example works best."
"Even before the lockdown, I really made it a point to spend a lot of time with them, tell lots of jokes," Z admits. "But this is really the most time that we've all spent together. I've really learned and noticed a lot about them. Aivee and I, we talk a lot about the miracle of genetics. For example, because of all their free time, we really have to balance and monitor their time on the gadgets. Well, only Ken has a gadget because he's turned 13; so for Kenzo and Keli, it's the TV. So we told them, only two hours a day. So for KenZ, he just said, 'OK, two hours.' Kenzo, he's like, 'but will you count the time it takes for the program to load? What if it takes around two minutes, will you take that away from the two hours?'"
He continues, fondly opening up about the similarities in their personalities. "KenZ, he's like Aivee, the perfect student, the one who listens and submits things on time. But he likes sports, so he got that from me. Kenzo, also like me, is more of the negotiator. Keli looks like me; she's like the girl version of Z, but her personality is so much more like Aivee; she loves dressing up and interacting with people."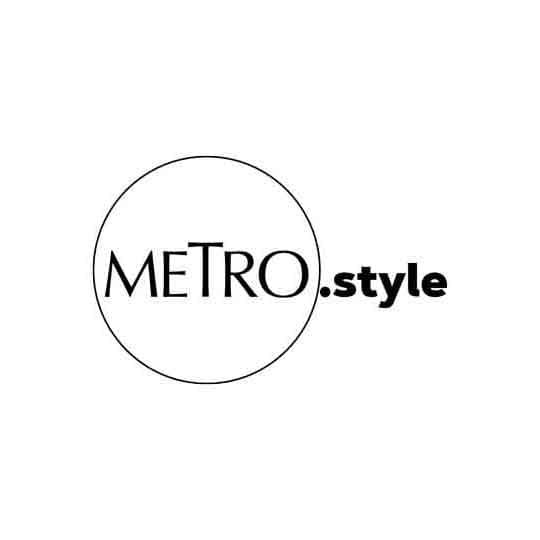 The doctors are in… the house! Spending more time than ever at home, the Teo family has found so much joy in simply being able to be together and create fun memories despite the lockdown. | Jar Concengco
The lockdown was also a chance for some life lessons. "Only recently, because he's already 13, KenZ got to taste soda for the first time. He was so excited. Now, Kenzo can't wait for his turn. I often tell them that it's good, or important even, to learn how to wait." The kids have certainly learned this.
When asked: Is dad strict? "Only when he has to be," KenZ says right away. And when asked, when does he have to be? Kenzo adds without hesitation, "When we are wrong, like when we have a tantrum." Keli adds, "I don't remember him being strict!"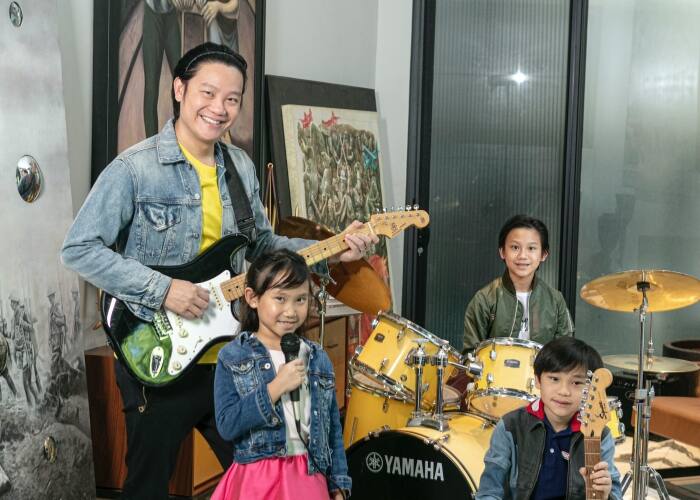 Dr. Z Teo and Family
Dr. Z Teo and Family
Passing it on and paying it forward
"What two things I really remember from my family that I've continued with mine are regular family holidays and the discipline, especially from my mother! So, we really have holidays, which we can't do now, but we see this as a good time to be together. And my mom really believed that if you spare the rod, you spoil the child. Aivee told me though that girls are more sensitive, so I'm less strict with Keli, but I still don't want her to be spoiled! I do tell them, that especially during the first seven years of their life, I will really focus on telling them what's right and wrong and working on disciplining them."
On his social media, Dr. Z, often shows the family sharing Bible readings. He says, "The children know that I am the head of the family and I don't have to remind them." What is his prayer for his kids? He pauses for a minute and says, with utter conviction: "I always, always tell them, every day, that the most important thing is to love God. Next is to honor your parents and respect the leaders. I just remind them those three things." It seems to be a good strategy.
Photographs by Jar Concengco, courtesy of the Teo family