EXCLUSIVE: Tourism Secretary Berna Romulo-Puyat Is Featured In Metro Society's "Inspiring People" Special
#WeTravelAsOne—Tourism Secretary Berna Romulo-Puyat sees a steady and safe return to domestic traveling. Catch her exclusive interview for Metro Society's "Inspiring People" special on Metro Channel
A rare mix of idealistic optimism, pragmatic planning, and good old fashioned hard work, Tourism Secretary Berna Romulo-Puyat shows that with a smile, a song, and the power of social media, a little hope can go a long long way. Hope and baby steps.
On April 4, just about two weeks into the enhanced community quarantine (ECQ), the Department of Tourism released a video that would launch the #WeSmileAsOne campaign.
It features a familiar song, with a younger voice. Images of nurses doing wacky poses or TikTok videos or a jolly hospital janitor pushing a load piled high with plastic bags or doctors applauding their patient who has just recovered. Images of everyday people who are literally defying death but still having some fun and laughter as they do so.
"Lift your head, baby , don't be scared
Of the things that could go wrong along the way
You'll get by with a smile
You can't win at everything but you can try."
—"With a Smile," The Eraserheads
"It's a cliche already, I know," Sec. Berna admits. "Even with a mask, you can feel the warmth of the Filipinos. And how resilient we are; and that even in the middle of a pandemic, yes, we can smile."
When 2020 began, there really was a lot to smile about. "In January, we had record numbers. We were at an all-time high. Our arrivals, our revenue from tourism, all were about 8-9% higher. And then COVID happened, and then, nobody could go out, nobody could leave, and it was a global thing. Suddenly, there was no tourism," she says.
And in the early days of the quarantine, in the midst of the marathon Cabinet meetings and the Inter Agency Task Force briefings (IATF), Sec. Berna found out that she had been in contact with FOUR people who had tested positive for COVID-19.
"Yes, I was exposed four times. But I didn't have symptoms and since I am not yet a senior, I'm not yet considered high risk. At that time, there weren't that many test kits in the country, so I felt that if I got tested, it would be depriving someone who really needed it. And so I just did a really strict quarantine and I didn't leave my room. And there, alone in my room but on the Internet the whole time, I saw that it was all just negative images. I just knew this couldn't go on. We had to provide something else, something to give hope," she smiles.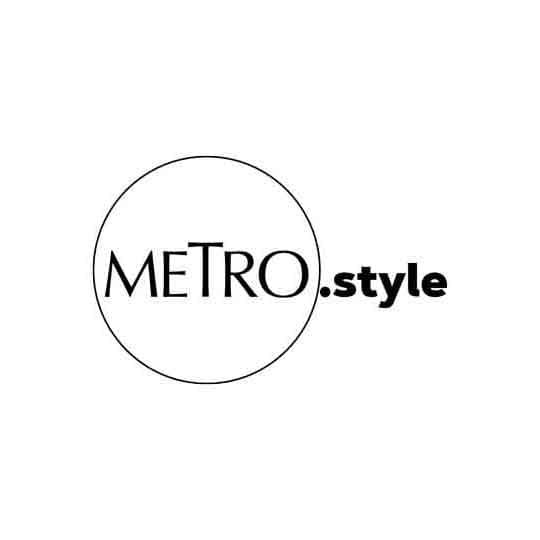 Tourism Secretary Berna Romulo-Puyat is hopeful and optimistic for our domestic travel industry. "My hope is that all jobs that were lost will be regained," she tells Metro Society in the Inspiring People TV special on Metro Channel. | Photo by Paolo Pineda for Metro Society July 2017
"A friend of mine suggested using the Eraserheads song. We had been discussing that even in such a time, Filipinos can still find happiness. Later, I found out that schoolchildren also learn that song and that it really resonated with them. So I called Ely Buendia, and I asked him how he was and told him of our idea of using the song and featuring our frontliners. And just a few minutes into the conversation, he said yes and said, you can use it and it's free. People asked me, 'Why is that connected to Tourism? Why did you do that?' And tourism is all about showing what's the best in our country, and the best part of the Philippines is not the beaches or the vacation spots, it's the Filipinos. What really made that video work was that it wasn't scripted, we only used real footage of real people."
Sec. Berna is an interviewer's dream. She speaks openly and lengthily when presented with a question, filling in the small details that make her stories relatable and memorable. Whether it is an ambush interview after a press con, a glossy magazine shoot, or her own update on Instagram, she knows the value of being connected.
"When people contact me on social media, whether I know them or not, I will reply to them to see if I can help. Every time we have an IATF meeting, as soon as it's done, I will update our stakeholders. We are now working closely with LGUs, residents, and the DOH, to make sure that all the protocols are in place so that the establishments are COVID proof. COVID is so new that there is no handbook for best practices. We have to learn from each other and other countries. When the ASEAN Tourism officials all met, we all knew that we're all in this together. As our neighbors slowly open, I'm secretly cheering them on."
Sec. Berna was an Economics professor and Agriculture Undersecretary before she got the Tourism job. "When I was in Agriculture, I would always think that the Tourism Secretary has the best job, because our country is so beautiful! Even with a pandemic, we're still winning awards! Condé Nast Traveler and Travel and Leisure named El Nido and Boracay as the best islands, and Forbes awarded us also for adjusting to the New Normal," she beams.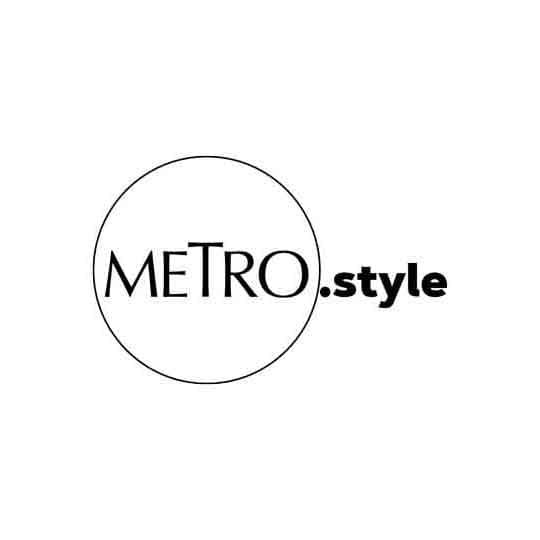 On the Department of Tourism's video "With a Smile," Sec. Berna says: "Even with a mask, you can feel the warmth of the Filipinos. And how resilient we are; and that even in the middle of a pandemic, yes, we can smile." | Photo from @bernsrp
Adjusting to a new normal is also a deeply personal process for Sec. Berna. "When I became a widow, I felt that I went to hell and back. There were really days when I would think, 'Will it ever get better?' I would have to tell myself: 'This too shall pass. This too shall pass.' Actually, what happened with COVID was also like what happened when I lost my husband. I had to grieve. To grieve for the industry. To grieve for the jobs lost."
But grief can also lead to a deeper, more real strength. "Being positive and going forward is a choice. When you wallow, nothing will happen to you. My hope is that all jobs that were lost will be regained. We are working on a bill that will give the tourism industry a chance to have tax free incentives because they have to rebuild, modernize, and renovate so they can be COVID proof. We are doing it slowly and safely. We are being cautious and we really want to listen to everybody. For the vacation spots that have zero cases, we have to listen to their fears and concerns. For example, Boracay is only open to residents of Western Visayas. Bohol will finish their COVID clinic before they allow tourism. The mayor of Baguio wants tourists in September, so that's good. We don't want tourism to be a vehicle for new infections."
"With us Filipinos, gagawa talaga tayo ng paraan. We will find a way. I know that it's expensive to buy apps, so with continuous online learning, we want the local partners to know they can use the DOT apps, they can learn all about cashless payments and online banking. Even me, right before the pandemic, I would still pay all my bills with checks but now that I do it all digitally, it's wonderful!" she enthuses.
And as the last verse of the song "With a Smile" goes:
"But don't let it bring you down
And turn your face into a frown
You'll get along with a prayer and a song."
Check out Metro Channel's past interview with Tourism Secretary Berna Romulo Puyat on Driven: