EXCLUSIVE: COVID-19 Survivor Iza Calzado Is Among Metro Society's "Inspiring People"
Multi-hyphenate Iza Calzado recovered from COVID-19 and emerged from the life-changing experience with important realizations she'll forever be reminded of. And today, on her birthday, she embraces the new chapter in her life feeling reborn
Iza Calzado was in a precarious position. After being rushed to the hospital, rumors about her testing positive for coronavirus (COVID-19) were circulating. This happened during the first few days of the pandemic, when the public was still trying to grasp the severity of the situation. Others were coping by diligently updating themselves with health crisis-related news, some turned to volunteerism, and many individuals were expressing their thoughts on social media about the so-called "new normal."
These days, when everyone's cooped up at home and most things done online, various social media platforms have been exhausted to share quarantine stories. Celebrities and influencers have been constantly posting messages of inspiration to lift people's spirits and encourage them to find silver linings within their homes. While their intention is good, unfortunately, some of them have had to deal with the public's perception of them being tone-deaf to the situation, and need to be more mindful of coming across as privileged during these trying times.
While she was going through her battle with COVID-19, Iza also experienced backlash from a well-meaning social media post. "I actually did not intend to come out publicly so soon, but I had to do that post in the midst of all the physical battle I was dealing with. The last thing I wanted was for it to come out through a blind item. Even if the doctor said, you know, your data is yours, [but] I felt that as a public figure, I had to be transparent and authentic with my journey. I wasn't afraid or anxious that it might change people's perception of me, because it's not like I did anything wrong." Iza could've dealt with her situation quietly, but she made the announcement to not only inform the people she had come into contact with to observe for COVID-19 symptoms but to also allow everyone to learn from her own battle.
Her announcement came only a few days after she was at the receiving end of backlash from a comment she made on another artist's social media post. Iza simply wanted to find the silver lining in her situation and hoped to inspire people along the way, but she was misunderstood. Iza tells Metro Society, "I don't remember exactly what I said, but it was taken out of context—I never said that it was a blessing. But of course, that's how some people interpreted that, and I understand how things can be taken the wrong way. Which is why I think I wish there was more compassion and empathy and understanding online, because what I would have liked is for somebody to ask me what I meant, instead of coming up with their own interpretation of it, which was the worst possible interpretation of what I said. I understand that maybe it was the timing, [and] that they were not ready to hear that."
After Iza made her announcement, she went on a brief social media hiatus to focus on her recovery, trying her best shield herself from the negative energy and unnecessary stress that could make her condition worse. "I heard that some people were even celebrating that I was sick and that I got COVID. That really hurt me, because I couldn't believe that somebody would actually have that much hate in their hearts," Iza says. "But like with anything, you take the good with the bad. But I won't let it into my space, in my life, and especially at that time."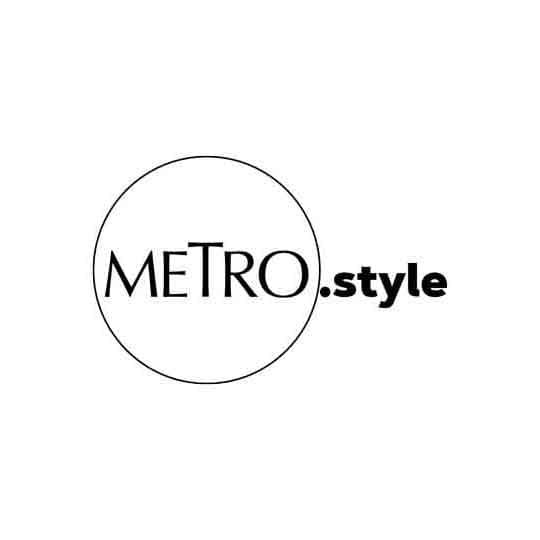 Just a few days into hearing the news and confirmation of her COVID-19 diagnosis, Iza Calzado took some time to try to make sense of her situation. "I'm always trying to see the silver lining in things, even in the darkest of times, there must be a purpose," she said.
The good outweighed the bad, Iza felt it, and she was sure that the well-wishers helped her get better. Her hashtag, #LabanIza, trended on social media. It wasn't until this interview when she found out about it. "I'm so grateful because there were more messages of love and positive energy sent my way. Whoever started it, I am very, very grateful to you. I'm grateful for the support and the love that you sent my way. And now that I know about it, it makes perfect sense how quickly I recovered, how even at my weakest moments in the hospital, I continued to fight. And I survived because I wasn't fighting alone. I was surrounded by all these warriors, fighting COVID with me. Some were praying, some were sending good energy and healing light. All of them made such a big impact, and I'm very, very grateful for that."
Iza is truly a warrior; she kept fighting because she knows she has so much to live for. No matter how difficult her battle may have been, what kept her going was that hopefulness to see what tomorrow holds for her and her husband, Booky app CEO and founder Ben Wintle. "All you could do was just every time you close your eyes, you lift it up to God that tomorrow I'll wake up. I still have so much to do," she says, "not only for myself but for my family. I have so many responsibilities. That made me want to fight. I still want to have my child, our own family. That really made me want to live."
Iza went on to fully recover from the virus (her in-depth COVID-19 experience may be read here), and came to accept what happened to her. "When I was told that I had COVID, it was a very dark time in my life, and I had to make sense of it, I had to find a reason to keep going. It was given to me, I think. I have labeled this experience as my rebirth. This whole pandemic and my health crisis have truly served as a catalyst to my transformation. It brought to the surface a lot of things I needed to learn and made me face them head-on. It's still making me a better person."
But with COVID-19 cases continuing to increase in the Philippines, she is worried about those who are currently fighting their own COVID-19 battle. With that, she has a message for all those who are in the thick of their fight: "Sometimes it may feel like we're so hopeless [and] don't have control. Maybe that's what it's all about. We are reminded, humbled, because we know that we need to ask for help, mercy, and grace from the higher source. It's also a time when we realize how much we need each other, especially our loved ones, that's what we hold on to, where our hope lies in knowing that because of God, of that source, of our loved ones, we will make it. And I am praying for each and every one of you."
I have so many responsibilities. That made me want to fight. I still want to have my child, our own family. That really made me want to live
Photos courtesy of Iza Calzado
Photography by Tagz Samarita
Makeup by Harlyn Fernandez-Santos
Hairstyling by Adore Dominguez
Check out Metro Society's "Inspiring People" special below: