Michael Hearn and Dominique Cojuangco's Road To "I Do"
For this special "Metro in Love" feature, engaged couple Michael Hearn and Dominique Cojuangco grace the digital cover of "Metro Weddings" and take us through their relationship journey and beautiful partnership
Chemistry is what you feel when you are attracted to or connected with someone; it's an energetic, emotional connection that's magnetic and pulls two together. And chemistry is what Michael Hearn and Dominique Cojuangco have. Their hearts are connected, and so are their minds.
"Michael and I met in British School Manila way back, but it was not until Michael launched Run Rabbit Run in 2018 that we saw each other in a new light," Dominique begins. "It was at that moment that we looked at each other differently and we were shocked to have the same experience."
"It was only on another night when she was at Run Rabbit Run that she came to say goodbye and we ended up meeting in each other's gaze. In that moment, everything cleared and changed, and I saw her," adds Michael.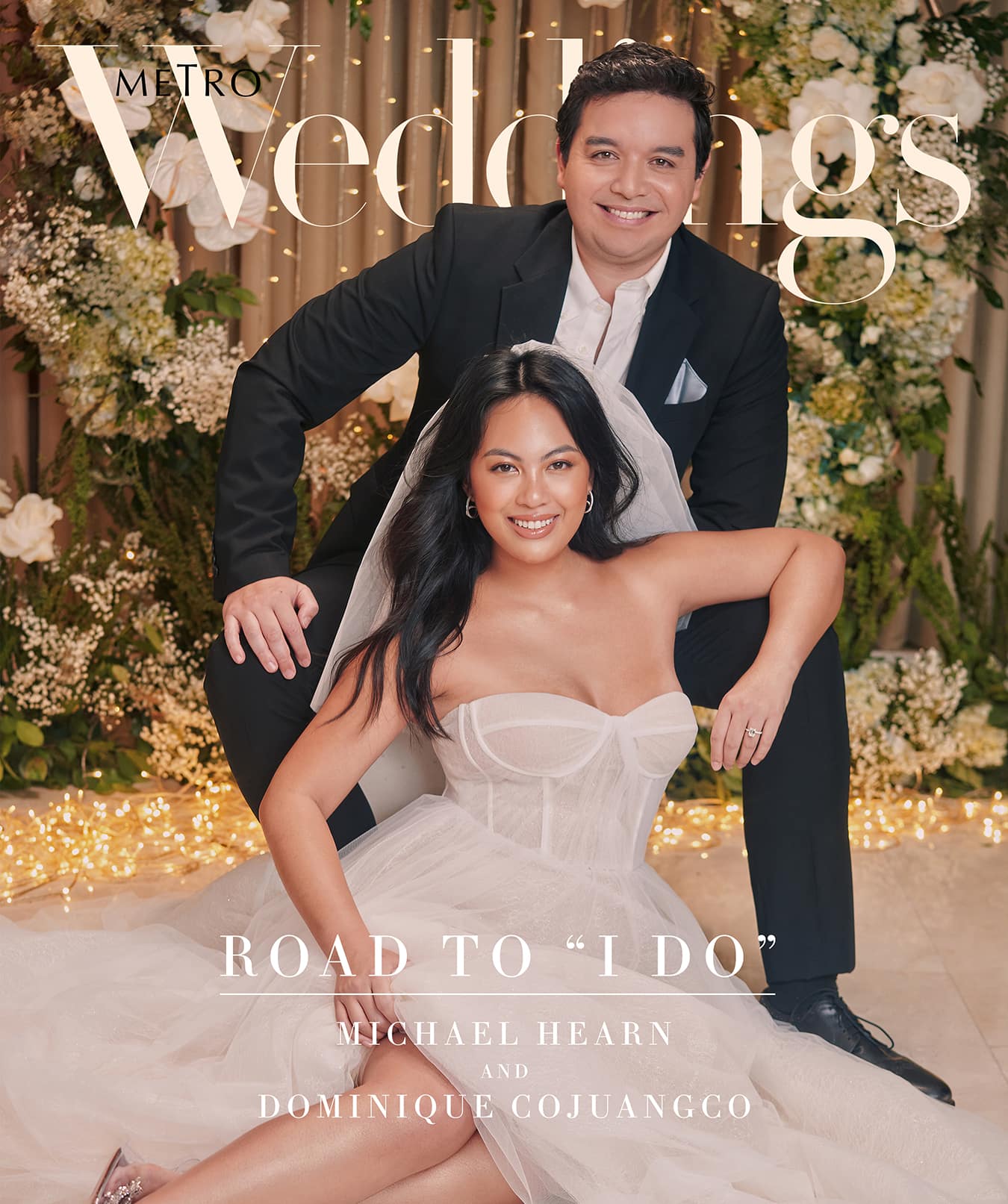 On Dominique: Strapless gown and black coat (photo below) both by Francis Libiran, heels by Amina Muaddi, and jewels by Loverocks | Photography by Dookie Ducay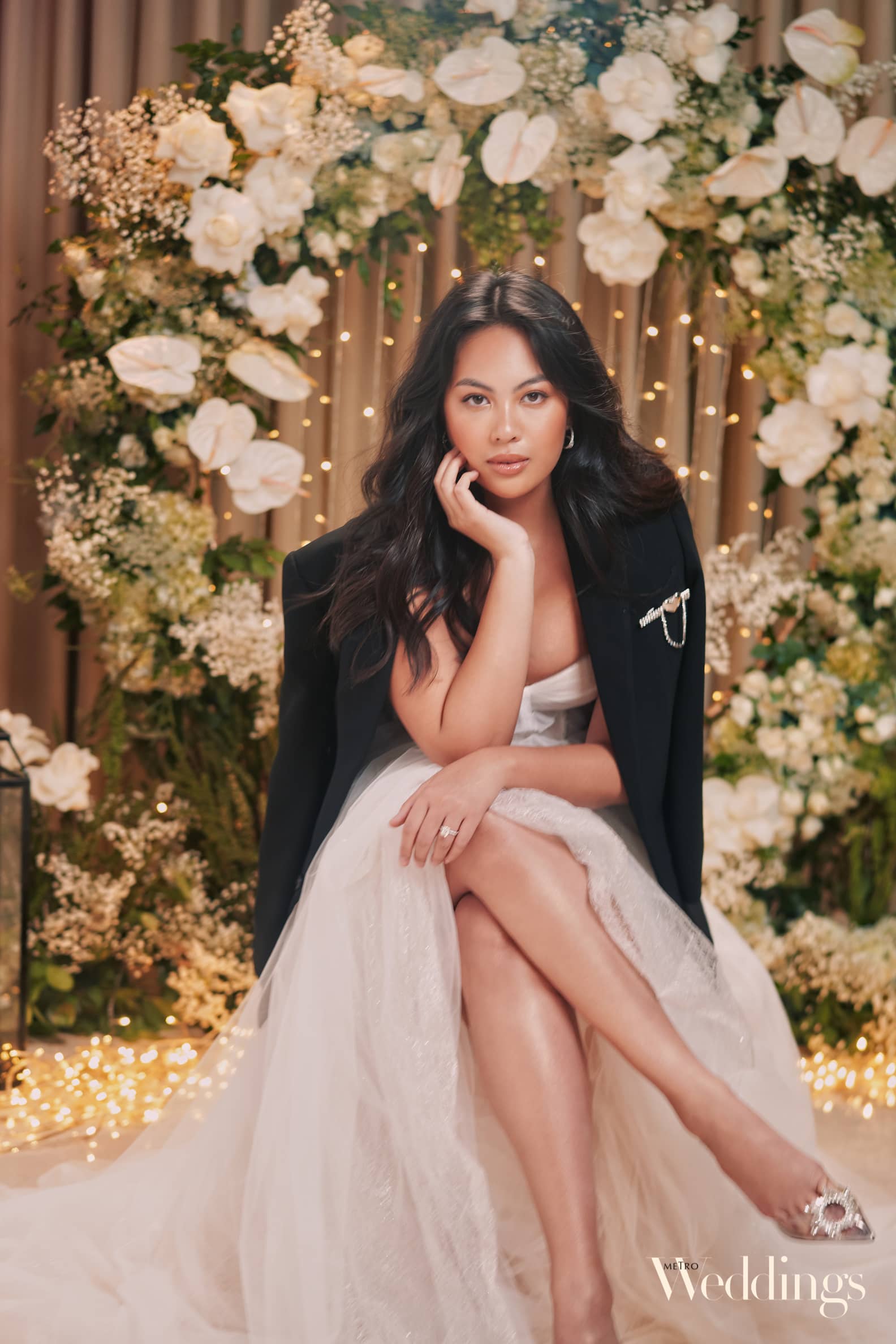 But even when there was attraction already, they still had to deal with a few bumps here and there before making their relationship official.
"At the beginning there were a few things that got in the way of us being able to spend time together. I was hospitalized for dengue. When I recovered, I flew out to Europe for a trip I had previously planned with friends," Dominique shares. "Michael and I stayed in touch through text. It was only when I got back that it really took off. We would meet for lunch and dinner every day until Michael had to leave for a trip that he, too, had previously planned. It was on that day, just before his flight that we decided to get together."
Since then, Michael and Dominique have been together for three years.
Dominique is the daughter of Tony Boy Cojuangco and Gretchen Barretto. A fashion maven, she studied at Istituto Marangoni in London and Fashion Institute of Design & Merchandising in California, where she graduated magna cum laude. Her fiancé, Michael, is a multi-hyphenate businessman who owns a construction consultancy - Hearn & Hearn Consultancy, a property investment company - Hearn Land, and the cocktail bar Run Rabbit Run where they reconnected and got engaged.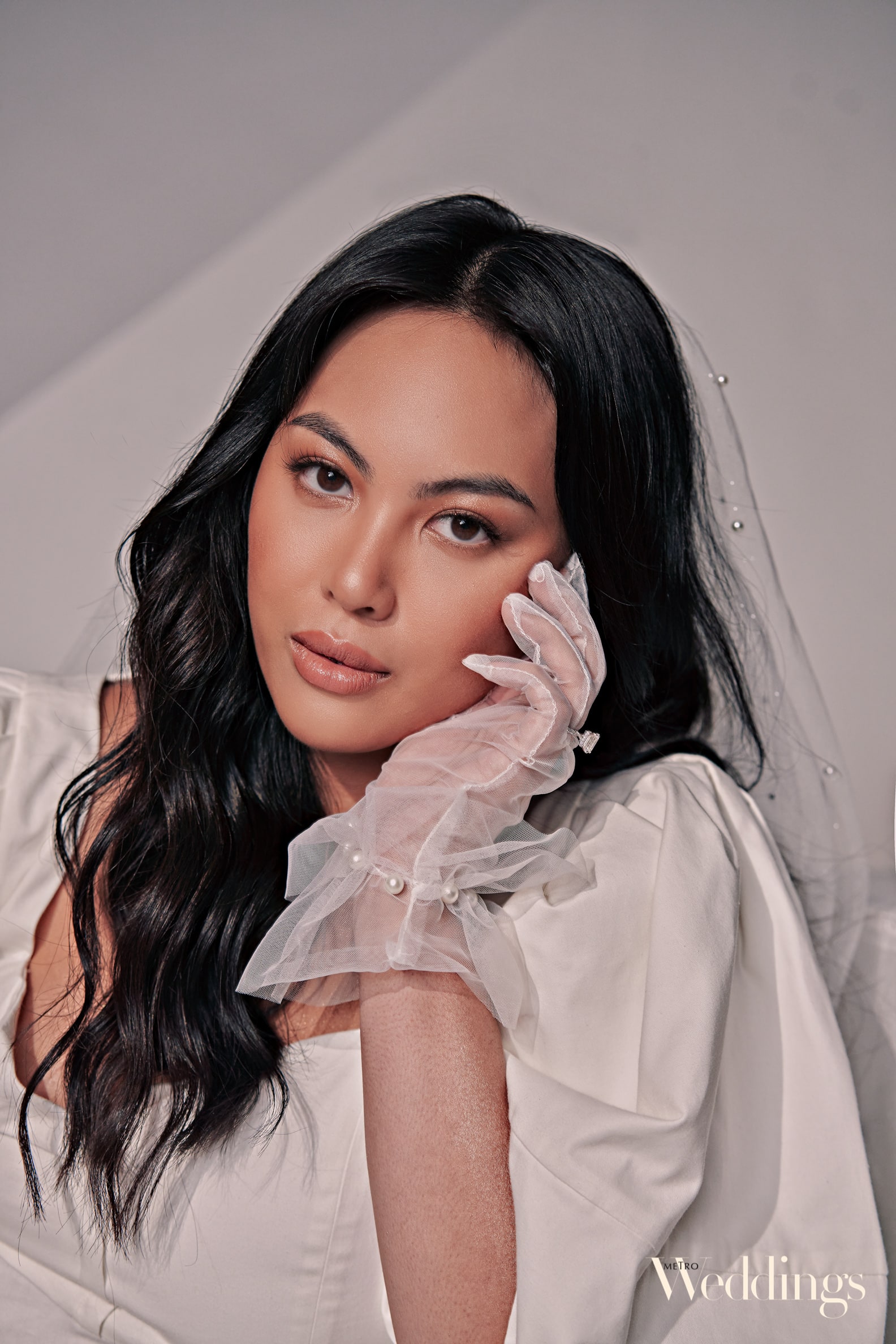 On Dominique: Dress by Vania Romoff and jewels by Loverocks
In May 2021, the couple became collaborators and business partners, co-founding the beauty business called The Collective. A new age, Philippine-based online skincare shop, it curates and houses brands that promote inclusivity among all races, nationalities, statuses and lifestyles. These brands include Aivee Skin, Alder New York, Anessa, Avène, Dermtropics, Evenprime, Faace, Goto Beauty, Innisfree, Kansoskin, Laneige, Mount Lai, Pestlo, and Skin Need.
Michael and Dominique started The Collective to bring real beauty into this world and join a beauty revolution to introduce honest-to-goodness ingredients to consumers. "I'm so excited to be able to bring in more representation in the beauty marketplace; to create a space where inclusion is at the heart of what we do," says Dominique.
For Michael, it's a game-changing venture that can appeal even to men, especially with skincare for men gaining more and more popularity. He says, "As a male, I often found it awkward to read up on skin care, or to go to a store or ask for expert advice. The Collective aims to change this for me, for you, for everyone, which I am particularly excited about."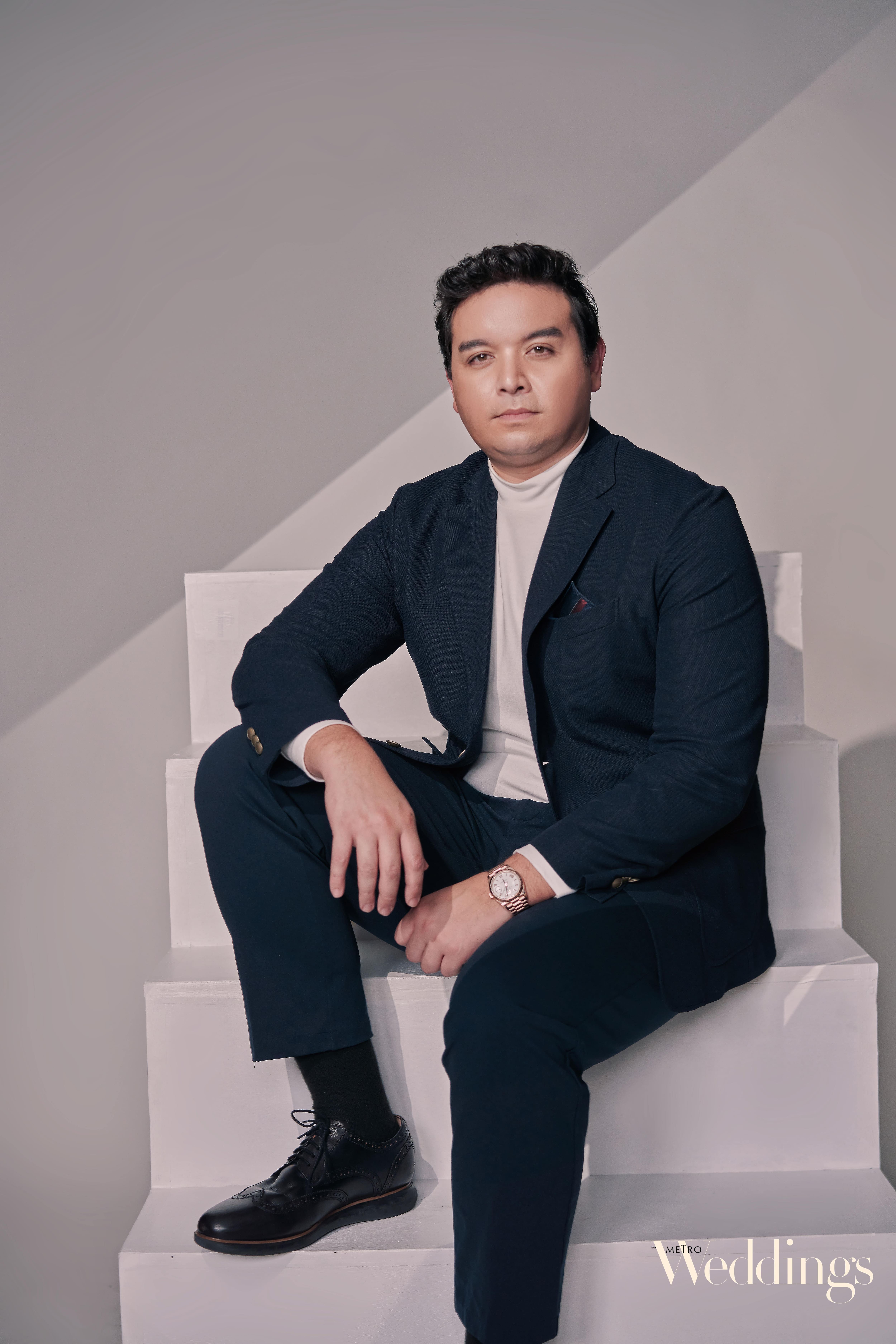 While starting a business with a special someone is exciting and all, it can be quite challenging, too. You can imagine disagreements and conflicts, which can be a given when trying to bring out the best in a business. But for Michael and Dominique, things are pretty "light and exciting."
She shares, "We both handle different aspects of The Collective, which complement each other. Michael heads operations and finance, while I handle the merchandising and marketing teams. It allows for both of us to push and pull when it comes to running the business where needed."
A few months after this milestone, the couple marked another one when they got engaged in October. Of the proposal, the groom-to-be recalls, "My sister, who was visiting at the time, and I had a number of stories running to confuse Dominique on all the preparation we had done and what was about to happen一fake meetings, fake restaurant booking, fake phone calls, turning the car around for a fake work emergency. She really had no idea."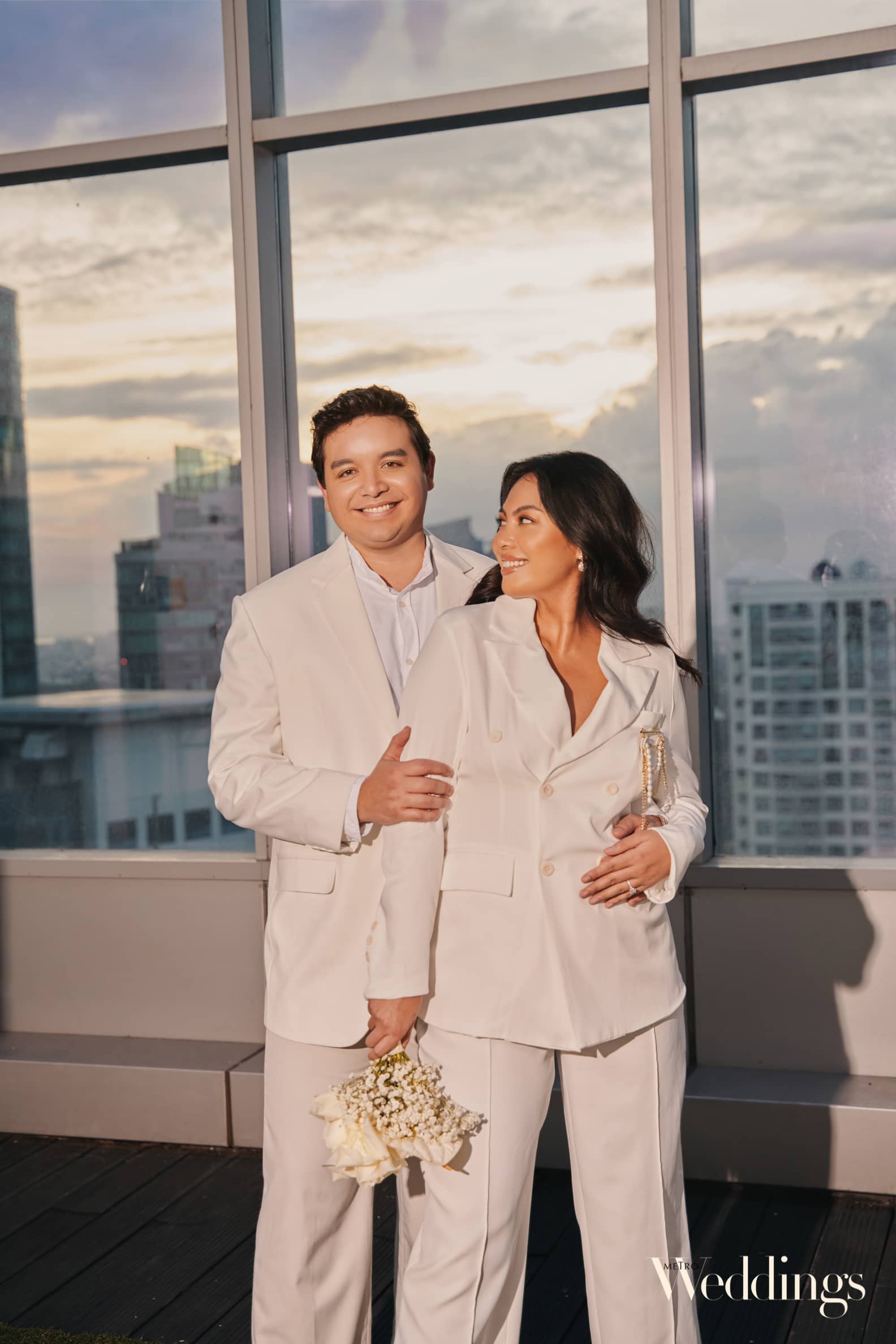 On Dominique: Jewels by Loverocks | Bouquet by Teddy Manuel
He continues, "It was important to propose somewhere that had meaning to us. The room was decorated with flowers and lights, but still felt familiar. It was the exact same spot where our gaze met and caused that spark that led to us starting our relationship. The second floor of Run Rabbit Run, next to the drinks cabinet. Unlike that night, on this special occasion, the bottles in the drinks cabinet were replaced with framed photographs of our relationship for the last three years."
Getting engaged is a huge deal, but even more to the parents of an unica hija like Dominique. So, how did her mom and her dad react to the engagement? "My parents are in love with Michael and are so happy about our relationship. He doesn't just take great care of me, but of them as well. I don't know which one of them was more elated, but they both reacted very positively towards the engagement."
Likewise, Dominique was warmly welcomed into Michael's family. "Dominique fits right into the Hearn family dynamic一we are very close and enjoy spending time together," Michael shares. "When I initially asked my parents for their blessing, there was no 'Are you sure?,' more so a 'What took you so long?' They both love Dominique."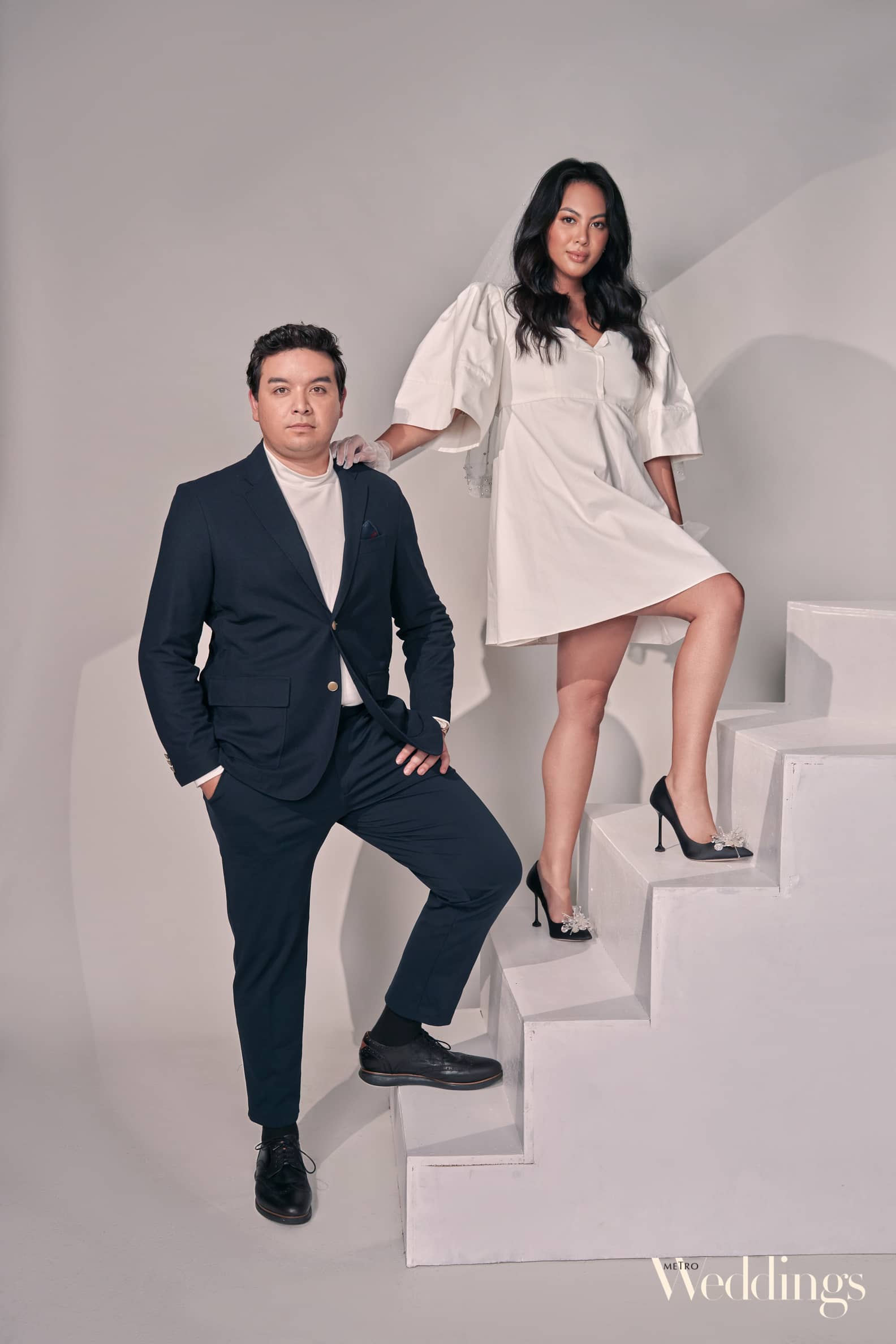 On Dominique: Dress by Vania Romoff, heels by Miu Miu, and jewels by Loverocks
For many, the COVID-19 pandemic is an ultimate test of relationships. The reality is that many couples find it as a challenging time that forces them to rediscover their partners, with some eventually letting their relationship fall through the cracks. But that isn't the case for this couple. If anything, the time when the pandemic was at its peak served as that final push for them to take their relationship to the next level. And instead of feeling the fear of the unknown and the uncertain after getting engaged, the two are excited to start a life as husband and wife and eventually take on the role of parents when they are ready to take that next big step.
"Our lives are already so intertwined, that there wasn't an immense shift after the engagement," Dominique says. "There is a sense of feeling more connected, settled and grounded一it has definitely given us a boost in confidence. More than anything, we are both excited for what the future holds一being closer to God, building a home, having children (later on!) and nurturing them, and celebrating life with our family and friends."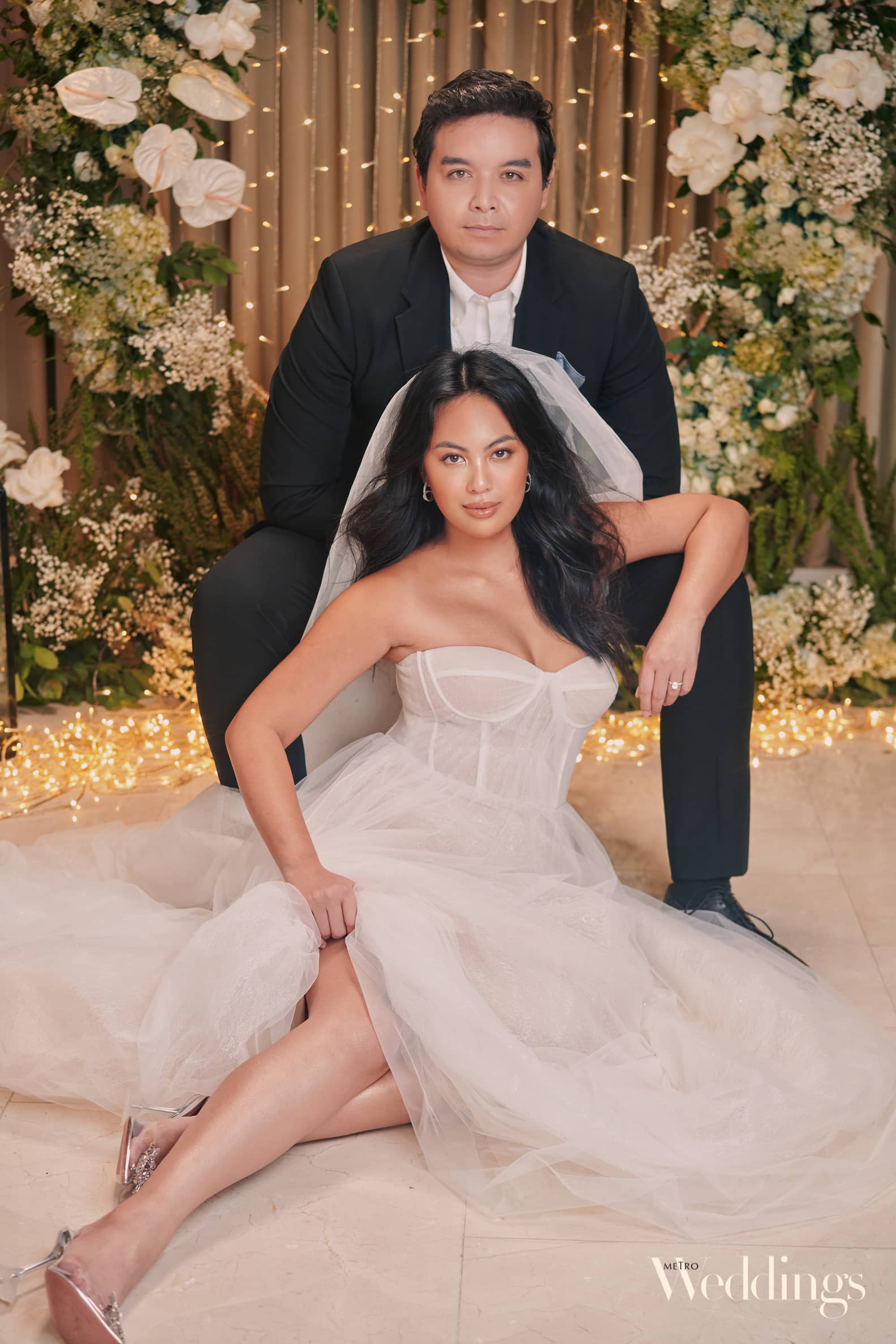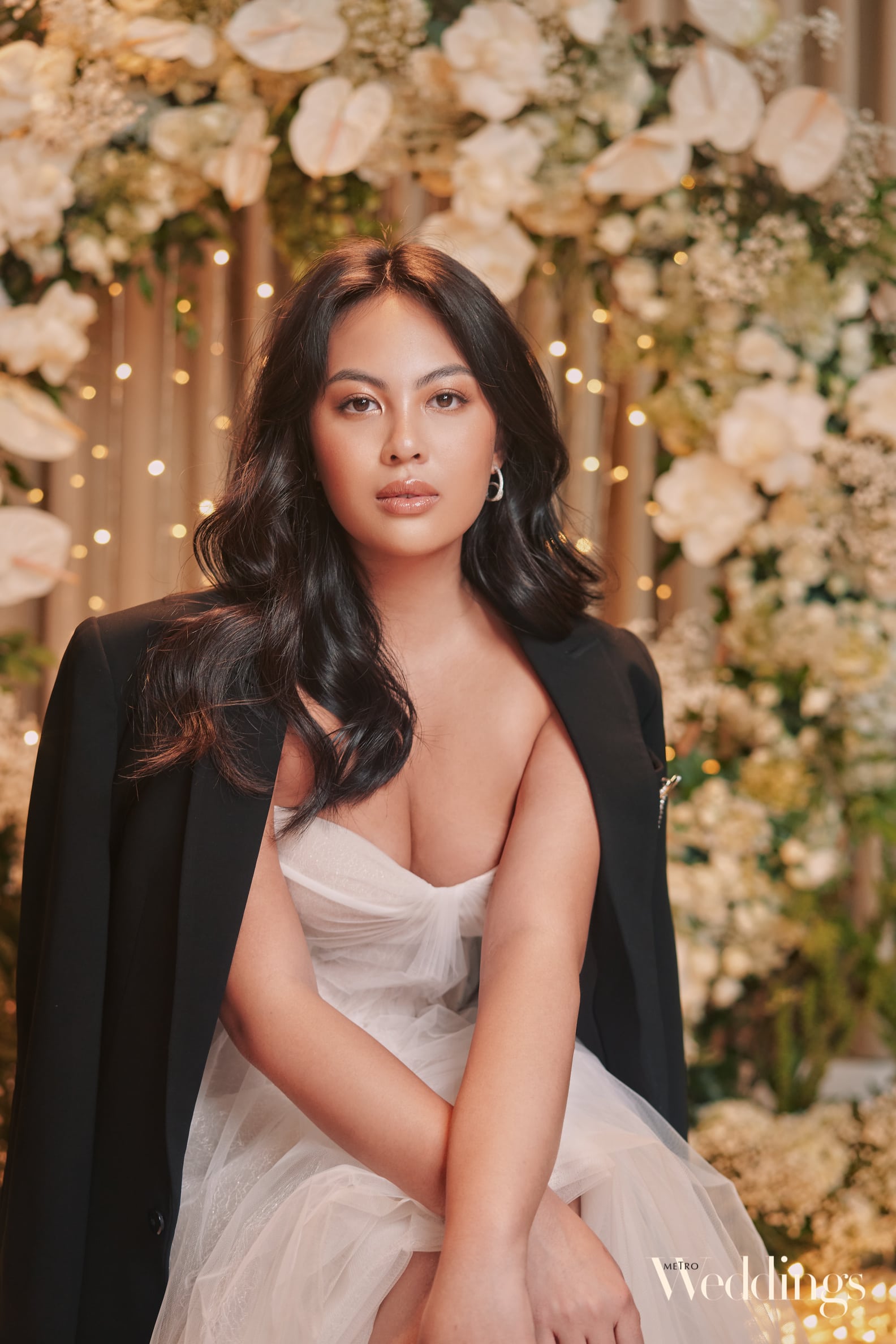 Check out the gallery below for photos from their engagement and when they made it Instagram-official: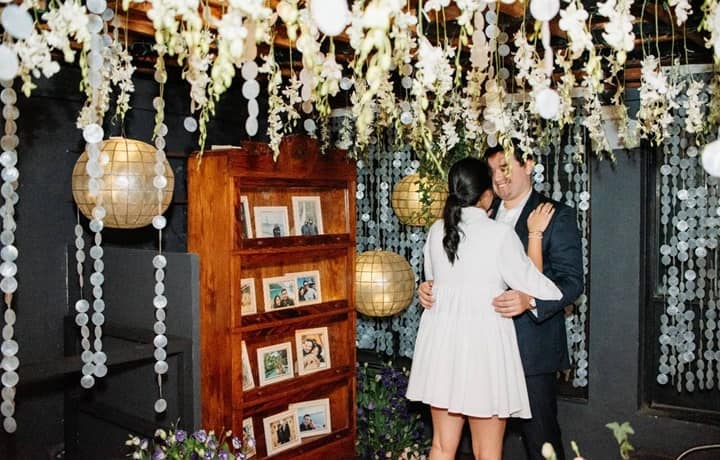 Photo Gallery
SWIPE LEFT OR RIGHT
TO NAVIGATE BETWEEN PAGES
Photography by Dookie Ducay
Sittings editor: Grace Libero-Cruz
Makeup by Anthea Bueno
Hairstyling by Mark Familara
Styling by Cath Sobrevega, with associates Jem Arboleda and Ica Omos
Set design and bouquet by Teddy Manuel
Shoot assistant: Katrina Ong
Shoot coordination: Ceia Ylagan
Shot on location at Ascott BGC
Special thanks to Gerard Gotladera of W Talent Management and Ysabela de Claro of Ascott
Gallery photos from @dominique and @mj.hearn