EXCLUSIVE! Jane de Leon Steps Up To The Plate
Small acts of kindness go a long way—that's what this rising star is proving with her COVID-19 relief efforts
"Every day is a new day," says rising star Jane de Leon. When she posted a photo of her organizing relief goods for donation, it had been about two weeks since Luzon was put on enhanced community quarantine, and the new normal was just beginning to settle in. Families, households, and individuals were on lockdown orders. Theaters have shuttered, film shoots postponed, concerts cancelled. People had to suddenly acquaint themselves with the work from home setup, where pretty much everything is done online. Rather than business as usual, it's business unusual.
This is the world as we know it today: Strangers standing a few feet away from each other at supermarkets; deserted roads and streets; empty shelves of hand sanitizers, rubbing alcohol, and grocery items. It's a world none of us could have expected, much less have prepared for. But it's here now, and Jane is well aware of that.
She's not hunkered down by it, though. Staying at home isn't stopping her from stepping up to the plate. The ongoing crisis has ignited a spirit of solidarity among people the world over. Many have decided to rise to the occasion and help in any way they can; still, many others are in need. At this point, no act of kindness is too small to make a difference in someone's life.
Beaming with positive energy as we caught up with her one afternoon via Zoom, she says, "Every day is a new chance para makatulong. And every day is a new opportunity para makapagdulot ng ngiti sa puso."
Coping with life's challenges
Today, the 21-year-old actress—who was handpicked for the iconic and covetable role of Filipino fictional superhero Darna last year—is one in spirit with her fellow Filipinos and the COVID-19 frontliners, our modern-day heroes.
Literally birthed by a strong woman named Hearty, Jane is no stranger to the trials and tribulations of life and the need to be resilient and rise above challenges. She and her family lived a simple life in Laguna province, and later moved to Manila when an opportunity opened up for Jane to join showbiz. At only 15, she was juggling her work and her studies, determined to somehow help her parents and make them proud.
Her mother would describe her as really loving and caring, and if there's one thing Hearty would like for the world to know about Jane, it's that she's a passionate young woman. "She has a big heart for those in need," Hearty says of her daughter.
Jane has candidly spoken about her family's financial struggles in the past, putting on a brave face whenever she does so. "Maraming mga challenges na nangyari sa'kin, sa family ko, and isa d'un 'yung naghirap talaga kami," Jane told Metro.Style in November last year. "As in wala kaming mapagkuhanan ng kahit ano, financially. We needed to sacrifice everything, especially since dumating sa point na kalaban na namin 'yung health namin. Pinakamasakit na narasanan ko is nagkasakit 'yung dad ko." She stops there, clearly eager to change the topic as she was getting too emotional.
When her father succumbed to cancer, Jane told herself, "I need to be strong for my family." She gave herself just enough time to grieve, and pulled herself together so her mother and her older brother Francis could lean on her, too.
If her dad Ruel was still alive today, he would've been proud of Jane.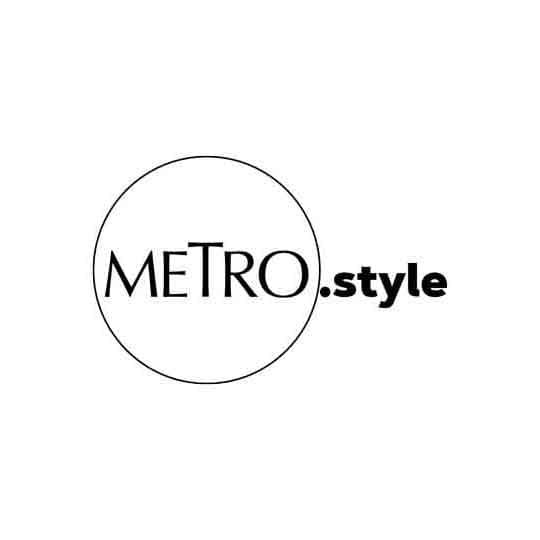 Top by Zara | Photo by Charisma Lico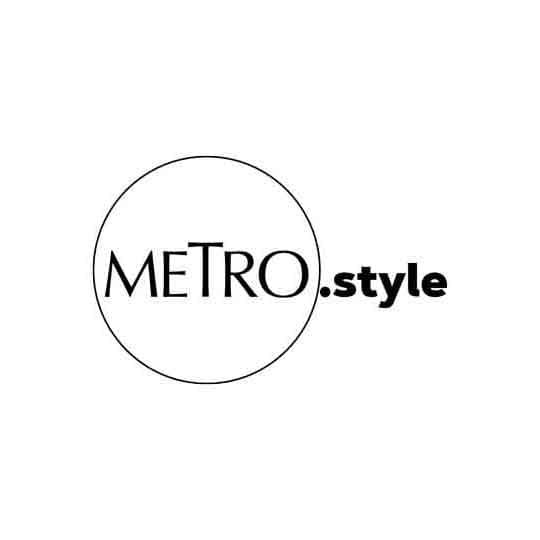 Jacket by Zara | Photo by Charisma Lico
Giving back, reaching out
With all of us having to deal with the effects of COVID-19 on our society, our culture, ourselves, and our families, we mustn't forget those who are most vulnerable to the disease—those who are stricken and affected the hardest. Jane, for her part, hasn't. She began her relief efforts first by using her own personal funds. She then called for donations on her Instagram, to help raise money to provide relief goods to communities around her and to the barangays her followers have been messaging her about. In her own ways, she has become a beacon of light in these dark times, where poverty-stricken families rely on daily wages which have since plummeted because of the lockdown.
Jane and her family have distributed relief goods in three batches so far. The first is in Cainta, around her subdivision, putting emphasis on the needs of senior citizens. "I wanted to do something to help because I've been there," she says. "Alam ko 'yung feeling nang walang makain."
Jane continues, "After Cainta, 'yung second batch naman po sa Brgy. Pineda in Pasig… I told my mom, 'Thank you Lord for using me as an instrument so that I can help other people.'"
Jane and her family have also extended a helping hand to the residents of a barangay in Caloocan. "D'un po talaga makikita na sobrang naghihirap po 'yung mga tao. Inabutan namin 'yung mga senior citizens pati 'yung mga tricycle and taxi drivers. D'un po kami naka-focus kasi sa panahon ngayon, wala silang trabaho."
However, she's not allowed to be physically present in the relief efforts because of the quarantine rules and regulation. It's her mother who leads the grocery runs, and she helps pack the goods into relief bags.
Maximizing her online reach (she has more than 2 million followers on Instagram), she would also share informative and uplifting content related to the COVID-19 outbreak. In an Instagram post, she emphasized the importance of wearing face masks to stay protected from the deadly virus, sharing an easy DIY trick for a washable mask that's simply fashioned from a handkerchief and two hair ties, and which may be used outside for quick grocery runs.
By showing a good example, Jane inspires her followers to stay strong throughout this battle and encourages them to help others, too, if they can. Each of her posts is marked with a meaningful hashtag, #LetsRecoverAsOne, telling everyone to hold onto hope in the midst of this life-changing experience.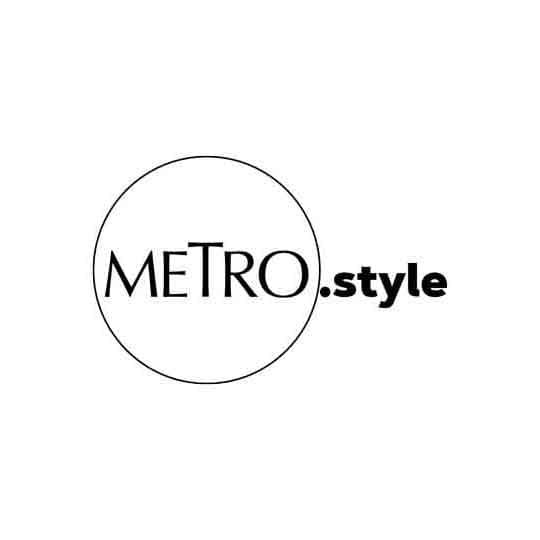 Jacket and skirt by Danielle Mangana (@d.ellestudios) | Photo by Charisma Lico
Focusing on one's well-being
She feels fortunate to be safe and sound during this time, but she's also aware that many aren't, which is why she's doing what she can to aid in the COVID-19 relief efforts. "I'm blessed na safe po 'yung family ko," she tells us. "Mas masaya rin si mommy kasi lagi po akong nasa work before, so way na rin siya para makapag-bonding ulit kami."
In these tough times, Jane has gone through a multitude of realizations, from her family, to friendships, to love for herself. But perhaps the biggest thing she's learned is the importance of taking care of herself.
"[Minsan] nakakalimutan na natin 'yung mga importante sa paligid natin, those that truly matter in life. Too much sa trabaho, too much sa social media. Lahat too much po. 'Yun 'yung na-realize ko sa sarili ko. Nalimutan ko ring mahalin 'yung sarili ko nu'ng mga panahon before COVID. I realized na I needed to love and take care of myself more."
After all, how would Jane be able to radiate happiness and give so much love and so much of herself to others if she didn't prioritize her well-being first? It's true what they say, you can't pour from an empty cup, and certainly can't be the change you wish to see when you see the glass as half empty.
As she was getting ready to pack another batch of relief goods, she found herself looking back on good days when the months of April and May meant a fun summertime for many families. "I'm looking forward to better days," she quips, positive that we'll all get through this together and that there's light at the end of the darkness.
Produced by Grace Libero-Cruz
Photography by Charisma Lico
Creative director: Randz Manucom
Sittings editors: Geolette Esguerra and Kate Paras-Santiago
Makeup by Effie Go-Iñigo
Hairstyling by Jay Wee
Styling by Cath Sobrevega, assisted by Riri Verano, Kristine Landingin, and Jem Arboleda
Special thanks to The Cravings Group and Star Magic