Miss Universe 2021 Harnaaz Sandhu On Her Reign So Far
We chatted with the reigning queen about her Miss Universe journey so far and her advocacy on menstrual equity
In December of last year, a radiant Harnaaz Sandhu was crowned Miss Universe 2021, making her the third Indian woman to take home the title, after 2000's Lara Dutta and 1994's Sushmita Sen.
Decked in a sparkly silver number with a plunging neckline designed by Indian couturier and transwoman Saisha Shinde, Harnaaz wowed audiences and judges even more the minute she stepped foot onto the stage for the evening gown segment at Universe Dome in Eilat, Israel, where the coronation for the 70th Miss Universe pageant took place.
From her dazzling smile and undeniable warmth to her eloquent statements about the realities of climate change and the biggest pressure she thinks the youth face today, Harnaaz was a clear winner from the get-go. Many also loved her sense of humor, when she entered the semi finals and did an animal impersonation onstage, a special talent of hers that host Steve Harvey requested she do for them. "I love cats. I love animals. I would love to mimic a cat. Brace yourselves everyone," she said, before proceeding to make everyone laugh. And come the dreaded Q&A portions, she was a standout: quick to think on her feet, graceful under pressure, and confident in the way she delivered her answers.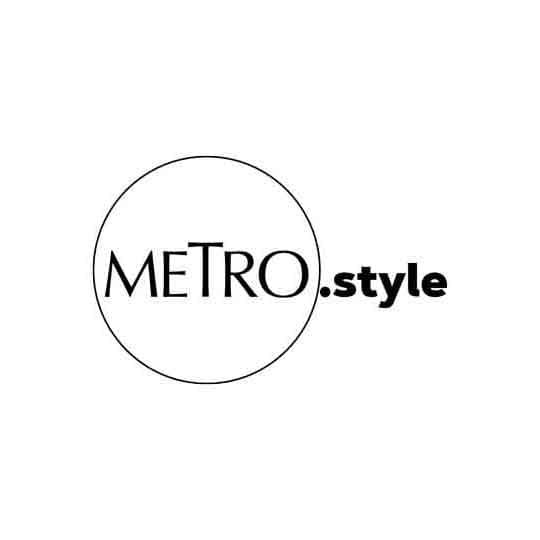 Miss Universe 2021 Harnaaz Sandhu wearing John Sudlon | Photography by Seven Barretto
"I think the biggest pressure the youth is facing is to believe in themselves, to know that you are unique and that's what makes you beautiful," Harnaaz had said then—her words clear and resounding, her voice strong and sure.
"Stop comparing yourselves with others and let's talk about more important things happening worldwide," she continued. "I think this is what you need to understand. Come out, speak for yourself, because you are the leader of your life. You are the voice of your own. I believed in myself and that's why I'm standing here today."
The 22-year-old Punjab native is no stranger to the pageant circuit, having competed in beauty contests since she was a teenager. Before clinching the Miss Universe title, Harnaaz had been crowned Miss Chandigarh in 2017 and Miss Max Emerging Star India in 2018. The following year, she would become Femina Miss India Punjab 2019 and Miss Diva Universe 2021.
Professionally, Harnaaz is an actor, with two Punjabi films slated to come out this year. She considers Priyanka Chopra to be her favorite actor, and draws inspiration from the body of work of this Bollywood star who remarkably crossed over to Hollywood.
Today, Harnaaz finds herself on Philippine soil just in time for the coronation night of Miss Universe Philippines 2022, happening on April 30, where she is a special guest.
Since her arrival, Harnaaz has met with youth leaders from Plan International Philippines to share her journey towards ending period poverty. She also reunited with one of her best friends during the competition, Miss Universe Philippines 2021 Beatrice Luigi Gomez, who then joined her at a panel on menstrual equity. She toured Vigan City, a beautiful and historic UNESCO World Heritage Site in Ilocos Sur, where she "soaked up the Vigan sun." Working with styling duo Rain Dagala and Em Millan of Team Rain x Em, Harnaaz has also been showcasing Filipino creations by designers like Marc Rancy and Mark Bumgarner. She also bonded with her fellow Miss Universe queens over dinner at Okada Manila: Miss Universe 2015 Pia Wurtzbach, Miss Universe 2016 Iris Mittenaere, Miss Universe 2017 Demi-Leigh Tebow, and Miss Universe 2018 Catriona Gray.
In between scheduled commitments, Metro.Style got to sit down with Harnaaz to talk about how her reign has been so far, why she's chosen to advocate for menstrual equity, and what she's learned during the pandemic.
"I think now I have the attention and the voice and the right platform to express my closest advocacies," she tells us, adding that her being a Miss Universe has made her more confident about herself as she grows more aware of the responsibilities attached to this title. Since her coronation, Harnaaz has spent much of her time as Miss Universe traveling from India and Israel to the US and now the Philippines to uphold the legacy of and values instilled by her mother, a gynecologist who broke generations of patriarchy and now serves as Harnaaz's biggest inspiration. Harnaaz is an advocate of women's rights to education and freedom of choice, but another cause that's close to her heart is spreading awareness on women's health and menstrual equity which clearly needs to be further championed. Women's health and well-being also happen to be at the core of Miss Universe Philippines' advocacy especially for this year's edition.
Check out the gallery below for more photos of Miss Universe 2021 Harnaaz Sandhu, and see what she's been doing (and wearing!) during her stay in the Philippines: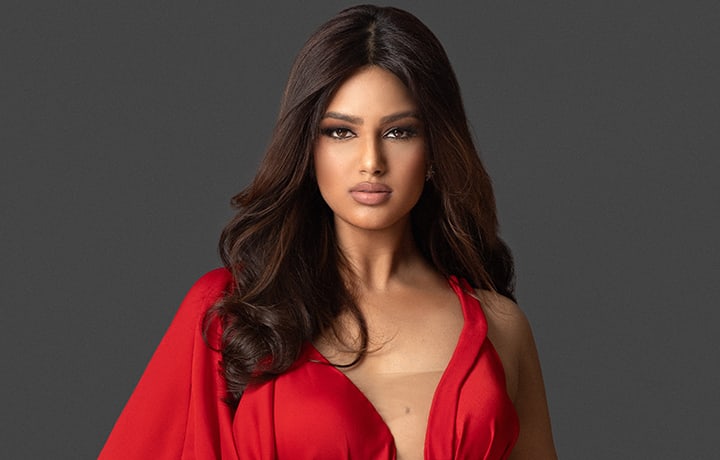 Photo Gallery
Photo Gallery
"I think why it's not common is because most of us don't think it's important to talk about it," Harnaaz says. "I know how close it is for every woman out there. Especially my mom being a gynecologist, she made me realize the importance of spreading the word on menstrual health and menstrual equity. And that's what ignited the fire in me, and I want to make sure that this reaches every woman and we're still going through the lack of access, a lack of knowledge, and to educate them and support each other."
As she continues her year-long reign, Harnaaz's warmth and deep empathy for others is clear as day as she reflects on the women she's met so far on her journey as Miss Universe: "I met so many incredible women," she says. "Women of all colors, women of different cultures, representing themselves, their country, and with one ultimate goal to celebrate womanhood and to bring the voice of change in this whole universe. I think that was a very heartwarming and beautiful feeling for me to be among them, to learn from them and to be given this opportunity to speak on that big platform."
Offstage, Harnaaz is just as bright a personality as she is on a stage, under hot lights and in front of countless cameras: on the Miss Universe website, she proudly calls herself a "water baby"—never missing the chance to jump into a pool to rejuvenate herself.
She's thrilled to return to New York where she resides throughout her reign, saying, "I'm really looking forward to going back to New York, because I've heard so much about New York summer, and it's going to be beautiful walking in the Central Park and knowing more about New York."
In her spare time, this yoga enthusiast shares that she loves to do meditation, make green tea, and listen to relaxing music and romantic songs. "India is highly known for its Ayurvedic solutions, yoga, and meditation camps," Harnaaz says. "That's what I added up into my values, and wherever I am all around the world, I try to find that time for myself. I love to cook and I love to listen to music, and just keep on working on myself and writing and just growing everyday."
Like all of us, Harnaaz also had to live through the pandemic, strengthening her resolve and endurance. Having been named Miss Universe during circumstances like this has also helped her realize a few things. "I think, I personally realized how to be adjustable with every situation in our life and to understand that life is unpredictable and anything can happen to anyone," Harnaaz muses.
"And also, at the same time," she continues, "I've realized the importance of taking care of yourself because that's how you can help others and be respectful of what you have in your life, because there are so many people who are struggling to have what you have. So be grateful, be thankful, and support the ones you can. Of course, you can't help everyone at one time. But even if you're helping one individual especially during the crisis because it hits all of us, then you are helping more than anything. So I think we need to give our helping hands and support each other, and that is what I've learned through the pandemic."
Describing herself as a fun-loving girl "who loves to be authentic and loves to be simple," Harnaaz's allure isn't hard to see. Her impact as Miss Universe has been well-documented; even before becoming a full-time beauty queen, Harnaaz has already had advocacy in mind: she earned her bachelor's degree in information technology and was pursuing her master's in public administration.
With all of these achievements and accomplishments to her name at only 22, Harnaaz remains deeply humble and simple. Her beauty secret is nothing unattainable: for her, what's most essential is to keep on smiling. "I think everyone has a personal secret," Harnaaz says, "and my personal secret is to keep on smiling and watching your smile, because that's the energy that I attract, and that's how I give back to you all."
She adds, beaming: "I love, love, love eating a lot of fresh fruits and drinking a lot of water and keep on being grateful for whatever I have. That's my secret."
Harnaaz, who takes women's empowerment seriously, has this to say to the delegates of this year's Miss Universe Philippines and ultimately to the #UniquelyBeautiful woman who will be crowned: "I think my only message to all the contestants is you all are incredibly beautiful and unique, and just make the most out of the opportunity that is given to you, to represent yourself and the parts that you come from. And do not compare yourself in between the competition. I know the pressure gets high so just take a deep breather and just be yourself, and I'm sure you will learn."
"[And] to the next Miss Universe," Harnaaz continues, "I just want to find myself in her. A girl who is very much strong with her words, who is poised, who is authentic, fun, loving, and always welcoming, because the energy that you attract is what you get back."
Photography by Seven Barretto
Makeup by Gery Penaso
Hairstyling by Jan Edrosolan
Styling by Team Rain x Em (Rain Dagala and Em Millan)
Shoot coordination: Geolette Esguerra
Sittings editor and interviewer: Grace Libero-Cruz
Videography by Dariel Miraflor
Video editing by Gian Escamillas
Photography assistant: Erwin Botin
Special thanks to Miss Universe, Esther Swan, Miss Universe Philippines, Jonas Gaffud, Voltaire Tayag, and Arnold Mercado