Beatrice Luigi Gomez Is All Set To Shine On The Miss Universe Stage
Our Miss Universe Philippines 2021 talks about empowering herself and inspiring others to become stronger along the way. It is this empowered version of Beatrice that she will radiate out into the universe come the pageant, with high hopes that the universe will echo back this positive energy to her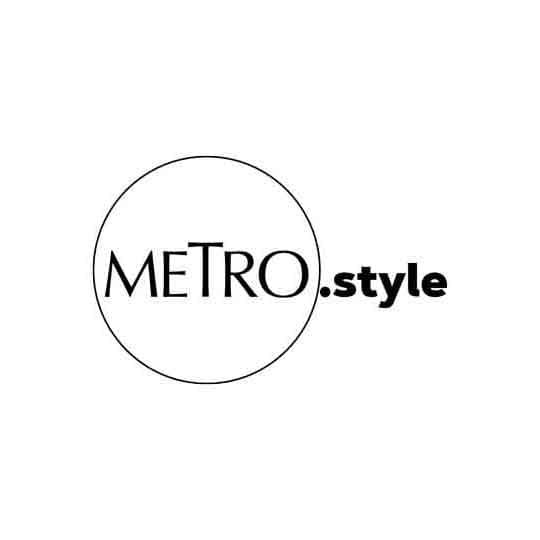 Miss Universe Philippines 2021 Beatrice Luigi Gomez on the cover of Metro | On Beatrice: Ensemble by Neric Beltran | Photography by Dookie Ducay
"I really did not expect to win," says Miss Universe Philippines 2021 Beatrice Luigi Gomez, a sparkling, glittering crown balancing delicately atop her head. Just last September, the 26-year-old Cebuana captured the hearts of many with her beaming smile, eloquence, and, most of all, clarity in what she stands for.
"If [you saw] the video," Beatrice says of her winning moment, "I didn't have a reaction, as they said. I was just staring at the crowd. I didn't really believe it—not until the crown was placed on my head." And sure enough: the crown, sitting comfortably on her head, remains a reminder of the kind of individual Beatrice hopes to represent in her Miss Universe journey.
As the first openly gay winner of Miss Universe Philippines, she has a lot to uphold and be responsible for, and she knows that: "It is a breakthrough," Beatrice says. "This means a lot because there are a lot of children who are looking up to me, not just the youth, but also, there are people out there who feel the same way: they are empowered by the win that I was able to achieve. And in some way, I hope that this inspires them to push through with all of their dreams, knowing that they will be recognized and they will be accepted by the community," she adds.
Beatrice's magnanimity radiates from all over, whether it's her own experiences as a member of the LGBTQIA+ community, or her advocating for children in conflict with the law. For Beatrice, the call for service and outreach is an irresistible one.
"I saw how difficult it was for other people while I was inside my own home, staying safe," says Beatrice, talking about the individuals and communities most affected by the first wave of the COVID-19 pandemic in early 2020. "I know in myself that there's a lot more I can do to help my community, so I really went out there and organized my own outreach activities," she shares.
Along the way, she connected with the Philippine Navy Reserve Force, as well as the local government of Cebu City. "That's how they invited me to join them and participate in their programs for local communities who are vulnerable to the pandemic," Beatrice recalls. "That's how I started my charity work. I go through communities and assess what they need, and look for resources to help them out."
Beatrice, who began modeling when she was 13, was first exposed to pageants when she represented her school at an inter-school pageant. From there, she would join Miss Cebu Olympics, Cebu Schools Athletics Foundation Incorporated, and Miss Mandaue, before she would take a long break to focus on her full-time job in the government. In 2019, she joined Binibining Cebu, winning the crown in 2020, and was soon approached by her now-manager if she would like to represent Cebu City, the "Queen City of the South," in the Miss Universe Philippines competition.
Last November 27, Beatrice left for Israel to continue her training and preparation for the 70th Miss Universe pageant (Miss Universe 2021), aiming to take home another Miss Universe crown, the fifth, if ever, for the Philippines. The statuesque beauty queen has been such a head-turner in her pre-pageant looks, proudly and confidently rocking outfits by Filipino fashion designers like Francis Libiran, Mara Chua, Nat Manilag, Ram Silva, and Rhett Eala. These make Filipino and global pageant fans alike look forward to her gowns, national costume, and of course, her pasarela, on the Miss Universe stage even more.
She admits the pressure is enormous, but she knows how to deal with it: "There's no other way to really dial down the pressure and anxiety or the nervousness, but to prepare," this disciplined sports enthusiast and self-confessed adrenaline junkie says. "That's how I combat anxiety and keep my mental health at bay. Because it is true—there really is so much pressure. But I have to stay focused and I know my goal. Going back to my core really helps me stabilize myself when things get rough."
Like anyone else, Beatrice has gone through trials and hardships throughout life—one of them transpiring at the age of five, when her parents separated. Her mother, who hails from Iligan City, and who Beatrice considers to be the person she looks up to the most, raised her and her sister all by herself.
"She taught me values that allowed me to get to where I am now," Beatrice shares. "The value of being responsible, [of] being persistent and driven regardless of the challenges that you will encounter in life. She told me to always be positive because there's always a reason why things happen, even if they're difficult. There's always a reason, that when you rise above that difficulty, you only become stronger."
And that's what she saw in her mom. "I saw how difficult it was for her as a single mother to manage our household and raise me and my sister," she tells Metro.Style. "When my parents separated, I saw how difficult it was for my mom. And so I had to find a way to help her. That's how I became a student athlete, and [that's] how I entered modeling."
Because, after all, pageants aren't always just about gowns and swimwear and bright, shining jewels on a crown. It's a form of livelihood, and it's a platform that many women in this country still vie to stand on and stand for.
Beatrice believes it's a source of inspiration, especially during unprecedented times like these. "There are times where things get tough, but when there are events such as this, where it's a celebration, where people come together and just cheer, I think that's what really matters. And that's why pageants are still relevant, especially here in the Philippines, because it is an inspiration to everyone."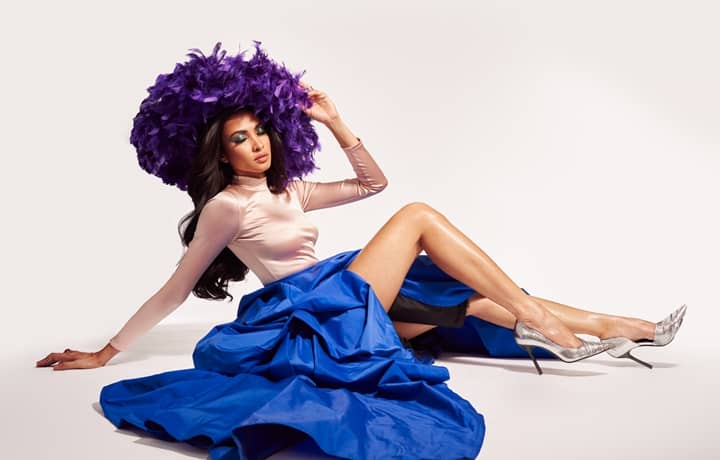 Photo Gallery
Photo Gallery
Photography by Dookie Ducay
Creative direction by Chookie Cruz
Art direction by Raff Colmenar
Makeup by Mickey See
Hairstyling by Renz Pangilinan
Styling by Team Rain x Em - Rain Dagala and Em Millan, assisted by Rioliza Camantigue and Elaine Villapando
Shoot assistant: Carla Buyo
Shoot coordination by Geolette Esguerra, Grace Libero-Cruz, and Ceia Ylagan
Special thanks to Miss Universe Philippines, Empire Philippines, Mau De Leon, and Jonas Gaffud
For more updates on Beatrice Luigi Gomez, follow Miss Universe Philippines on Facebook and Instagram.
ABS-CBN will be airing the live telecast of the pageant on A2Z channel 11 on December 13 beginning at 7:30 am, with replays of the coronation on Kapamilya Channel on December 19 and on Metro Channel on December 20, 22, and 25. The replay will also be streamed on iWantTFC.