EXCLUSIVE: MOMOLAND's Ahin Talks About Her Fashion And Beauty Choices
If she didn't become a K-Pop artist, she said she'd most likely be a beauty content creator
Ahin captivates the audience with her beautiful face, graceful charm and stage charisma, and more so with her singing chops. As a member of the globally renowned K-Pop girl group MOMOLAND, Ahin has the voice and the moves that go perfectly with their danceable global hits and chart-topper pop songs.
Ahin was born in Wongju, South Korea, but she was pretty much raised in Shanghai, China. She lived in Shanghai for 11 years from the age of six. The young Ahin never thought that being a K-Pop idol was in the cards for her, but she remembers how much she wanted to be a singer ever since her middle school days.
"A friend of mine in middle school made me listen to pop songs, and from then on, I fell in love with music. I started to listen to all these other genres of music and artists, and that dream grew in me—to be a singer and performer. Although I would always dream to be a singer, I never thought it would be possible," Ahin tells Metro.Style.
READ: MOMOLAND Is All Set To Conquer The Philippines In 2020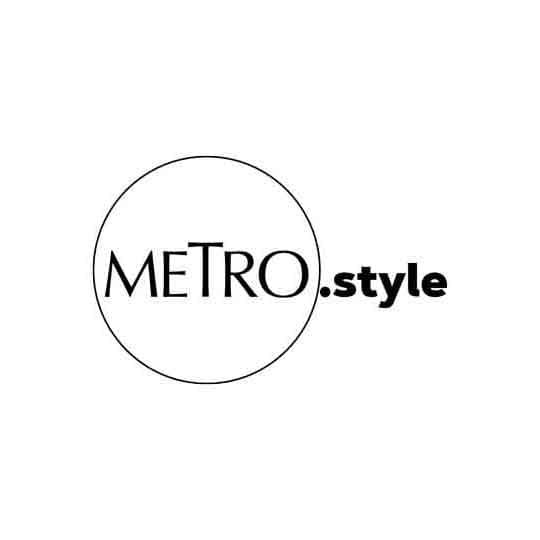 South Korean girl group MOMOLAND on the cover of Metro.Style: (from left) Jane, Hyebin, JooE, Nancy, Ahin, and Nayun (on Jane, Nancy, Ahin, and Nayun: Outfits by Daryl Maat / On Hyebin and JooE: Outfits by Jaz Cerezo) | Seven Barretto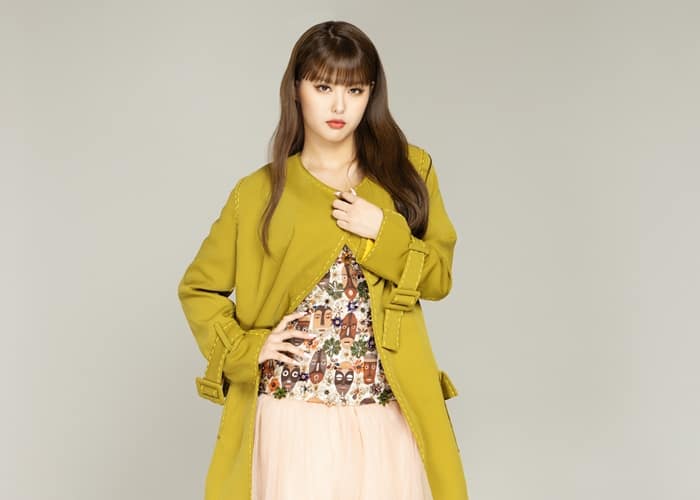 One fateful day in 2015, she received an online message from the CEO of MLD Entertainment (formerly Duble Kick Entertainment) about being trained to be a K-Pop artist. "I was preparing for my high school exams when I got an online message from CEO Lee Hyung-jin himself about being scouted as a talent. Then he flew from South Korea all the way to Shanghai just to meet me. I felt really honored," the singer shares.
The opportunity, of course, meant that she would have to fly back to her home country South Korea to go through a series of rigorous training, which was a scary thought for the singer at first.
"My parents were in Shanghai, and it was not easy for me at first because I was afraid to be away from them. I was 18 years old (Korean age) in 2015 when I decided to move back to Korea," she says. "At first, I thought it was really late for me to start training to be an idol at the age of 18, compared to others. But looking back now, it was actually just perfect timing for me. It's been magical for me to be part of this music company ever since."
Ahin also thinks it's been magical that their hit songs "BAAM" and "Bboom Bboom" have become phenomenal hits recognized globally, especially since they're in Korean language. She says, "It's impossible to understand our songs unless you know how to speak Korean, so it has been unbelievable and magical for me that our music is loved outside South Korea, and especially here in the Philippines."
"Whenever we're here in the Philippines, people are so excited to see us so I guess that's one of the reasons we're always so excited to be back here. I'm really happy we're given a chance to perform at the ABS-CBN Christmas Special concert with other Filipino stars, and that's something I had been looking forward to and really excited about. Working here in the Philippines is very much the same as working in South Korea. The only difference is the language, I guess," she says.
In October of last year, MOMOLAND and their management company MLD Entertainment had a contract signing with ABS-CBN, to make their partnership official. The media company now co-manages the group's projects in the Philippines, which include a travel show.
Aside from music, Ahin is also very passionate about fashion and beauty. The MOMOLAND member shared that if she hadn't become a performer, she would definitely become a beauty content creator.
"I was really considering to be a beauty content creator, and it was actually hard for me at first to choose between becoming that or a singer. But obviously, I love singing more. I can do beauty content creation anyway someday in the future, but I can't do singing if it's not right now," the K-Pop idol says. "Although I've always wanted to be a performer, still, someday, I want to build my own beauty brand. That's seriously one of my goals, too."
Describing her sense of style as "cute and sexy," Ahin said that her fashion and beauty essentials are "generally girly," such as skirts, headbands, earrings and hats, as well as lipstick, blush and mascara.
"I've always looked up to Ariana Grande when it comes to performance, fashion and beauty. I really love how she does her makeup. I love earrings and hats for sure as they're my go-tos; they spice up any outfits. Headbands are really famous in online shopping malls right now, so I've been into those a lot these days."
Aside from aspiring to be a player and a game changer in the beauty industry someday, Ahin also noted that she has always wanted to do charity work for animal welfare in the future. "We're too busy right now, but someday, I'd like to pursue my advocacy in animal welfare. I have a dog. She is a seven-year-old poodle. She's really cute, and probably the nicest dog I know. She's in Shanghai right now with my parents and I really miss her," she says.
Just recently, MOMOLAND has made waves online again as their new hit single "Thumbs Up" has reached 10 millions views in just two days, and Ahin could not be more grateful.
Ahin shares, "The biggest lesson I've learned from being a celebrity is to always be thankful. The chance of being onstage to perform is not given to everyone and does not come all the time. Like with the ABS-CBN Christmas concert—I never thought in my life that I could have the chance to perform with Filipino stars, and I had the chance to do that. How crazy is that, right?! Huge opportunities like that make me feel so thankful for every stage that I get to go to."
Produced by Grace Libero-Cruz
Photography by Seven Barretto
Creative direction by Chookie Cruz
Sittings editor: Geolette Esguerra
Styling by Cath Sobrevega, assisted by KT Landingin, Melaika Varca, and Jemy Rose Lacson
Videography: Spotlight Creatives
Video producer: Joan Ko
Shoot assistants: Cara Tirona and Eli Montoro
Shot on location at Privato Hotel, QC
Special thanks to Gab Perez of Privato and Knots.ph for providing flowers