EXCLUSIVE: MOMOLAND's Hyebin On What Inspires And Motivates Her To Be The Best She Can Be
"I've realized that there's a bigger reality," she quips, sharing what the entertainment industry has taught her
On the day of MOMOLAND's shoot with Metro.Style, the breeze is cool and light, alternating between sunny and overcast, and the girls—particularly Lee Hye-bin—are bright and energetic, gamely posing in front of the camera. "I'm most excited to feel the Christmas vibe in the Philippines," Hyebin says. Later that afternoon, the group performed at the Smart Araneta Coliseum as part of the ABS-CBN Christmas Special. In October, they signed contracts with the network, and one of their projects is a travel show where they will visit various parts of the country.
READ: MOMOLAND Is All Set To Conquer The Philippines In 2020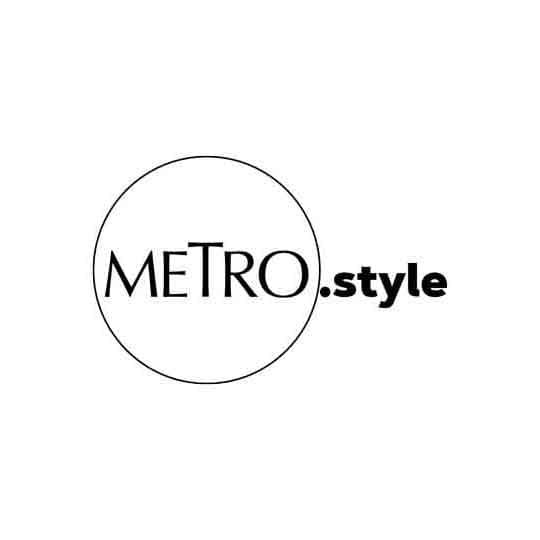 South Korean girl group MOMOLAND on the cover of Metro.Style: (from left) Jane, Hyebin, JooE, Nancy, Ahin, and Nayun (on Jane, Nancy, Ahin, and Nayun: Outfits by Daryl Maat / On Hyebin and JooE: Outfits by Jaz Cerezo) | Seven Barretto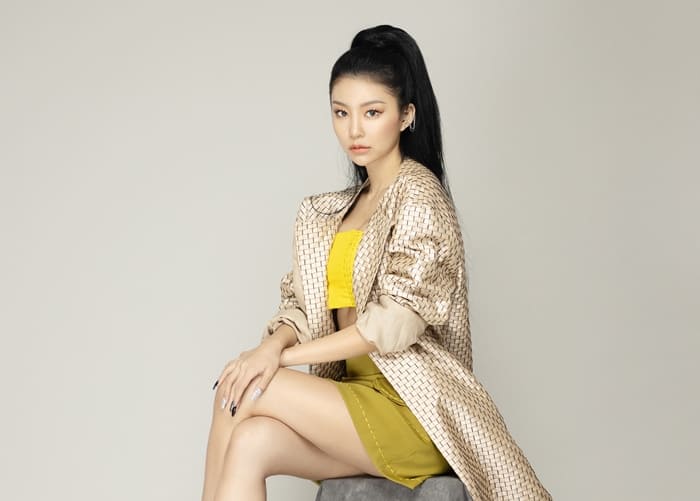 The group shot to even bigger fame after their single "Bboom Bboom" took over global airwaves, and especially Philippine radio and social media. The group, which debuted in 2016, were discovered on Finding Momoland, a reality show that sought to bring together talented young performers from South Korea and create a girl group out of them. Hyebin placed first in the competition. Her other bandmates include Ahin, JooE, Nancy, Jane, and Nayun.
"It wasn't really expected," Hyebin says of working in the Philippines, "But then we see how many people love and support us, so that really gives us more energy and power to work." She also shares that compared to their last visit (they've performed in the Philippines three times before—first in August 2018, then in January 2019, and again late last year), there are more opportunities for the group to meet their Filipino fans. "So that's very exciting," Hyebin tells Metro.Style.
Hyebin, who was born in Andong, South Korea, was 21 when she joined Finding Momoland, and has been performing ever since. It's impossible not to have learned a few things from that time, and indeed, she has gathered some wisdom from her three years in the industry. "I've realized how big the world really is," she says. "I've realized that there's a bigger reality."
For some people, their destiny is set in stone. It's clear since Day One what they ought to become, and Hyebin is one of those people. We ask her what she would be if she hadn't become a performer. She doesn't take a moment; instead, she says almost instantly: "I haven't really thought of being anything else except being a singer so if I was not a singer, I'd be doing my best to become one."
And it has paid off. When she's not in shoots like this one, their first-ever pictorial with a Philippine publication, she's living her dream and performing in front of crowds, under lights and in front of cameras, and as the group prepares for more projects this 2020, Hyebin feels even more energized and motivated. At the shoot, she is giddy and excited, perfectly poised in her bandeau top layered with an oversized coat and incredibly powerful in her black ensemble.
They just released their latest single, "Thumbs Up," and netizens are complementing not just their music but Hyebin's new look as well: her dark black mane suiting her features well.
Hyebin loves fashion because it's a way to express herself, and finds inspiration everywhere. "I get inspired by different places, different people," she says. "I look at babies and see how cute their outfit is, I see anime characters, I see different celebrities' outfits."
Complementing her fashion and her love for performing, Hyebin also practices self-love. She understands how important it is to make time for oneself, and especially to love oneself—something she's been thinking about a lot recently. "We have to love ourselves," she ends.
Produced by Grace Libero-Cruz
Photography by Seven Barretto
Creative direction by Chookie Cruz
Sittings editor: Geolette Esguerra
Styling by Cath Sobrevega, assisted by KT Landingin, Melaika Varca, and Jemy Rose Lacson
Videography: Spotlight Creatives
Video producer: Joan Ko
Shoot assistants: Cara Tirona and Eli Montoro
Shot on location at Privato Hotel, QC
Special thanks to Gab Perez of Privato and Knots.ph for providing flowers