EXCLUSIVE: MOMOLAND's Jane Shares Her Travel Essentials And Talks About Her Favorite Destination
Aside from performing, satisfying her wanderlust is also one of her favorite things to do
Sung Ji-yeon, most commonly known as Jane, is one of the members of South Korean girl group MOMOLAND. Without a doubt, her captivating eyes, cute smirk, and charismatic dance moves make it easy to recognize her.
After several auditions, Jane later found herself in the reality show Finding Momoland as one of the trainees, to debut in a girl group called MOMOLAND. Seven girls were selected out of the 10 trainees who participated in the show.
READ: MOMOLAND Is All Set To Conquer The Philippines In 2020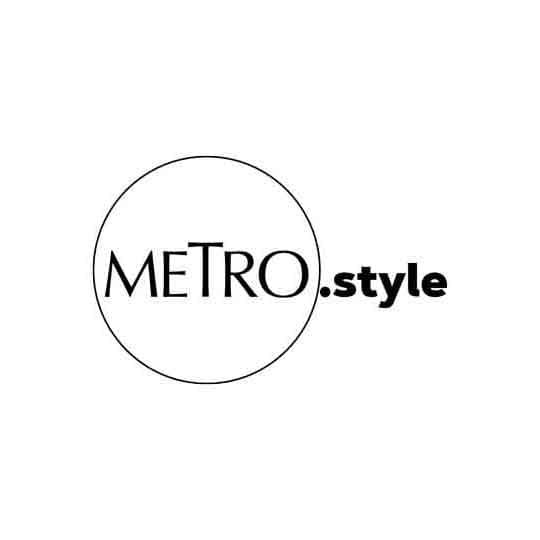 South Korean girl group MOMOLAND on the cover of Metro.Style: (from left) Jane, Hyebin, JooE, Nancy, Ahin, and Nayun (on Jane, Nancy, Ahin, and Nayun: Outfits by Daryl Maat / On Hyebin and JooE: Outfits by Jaz Cerezo) | Seven Barretto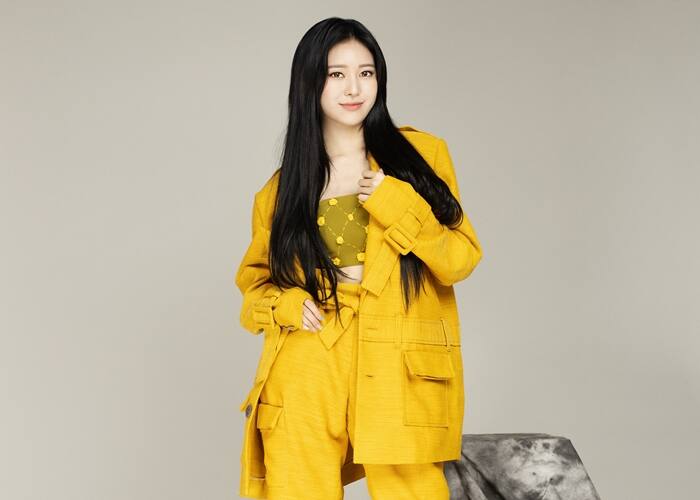 By the end of the show, Jane was named one of the members of the K-Pop group managed by MLD Entertainment. Her big break came, along with a huge number of people admiring her and jamming out to their hit tracks like "Bboom Bboom" (2018), "BAAM" (2018), "I'm So Hot" (2019), and recently, "Thumbs Up." Success didn't come easy for the group—it's no wonder why when she was asked about her biggest learning from show business thus far, she quickly answered, "Patience."'
Aside from performing, satisfying her wanderlust is also one of her favorite things to do. Travelling the world is on her bucket list. Camera, money, and friends, she adds, are always included in her travel essentials.
When traveling, she always goes for a nice laid-back look. "I believe simple is the best," she shares, adding that she makes it a point to incorporate black into her outfits. "My go-to outfit actually is just a pair of black skinny jeans."
In the plane, she only does three things. "I eat, sleep, and eat!" she says with a laugh, recalling a time she went to Norway that easily became the best place she has ever been to. "I like it everywhere, but Norway is actually the place where I felt a new emotion," she says. After all, who wouldn't fall in love with the place's picturesque views?
The singer's dream destination is France, but she definitely enjoyed her most recent trip to the Philippines. "We really come here often and it's been really fun," she says. For her, each trip here has been great mainly because of its people. "It's very interesting to see how even if this is a foreign country with foreign people, they still love us and welcome us. It's really, really nice to see them here," she continues.
She, along with the rest of the famous group's members, delivered an exciting performance at the ABS-CBN Christmas Special and took part in TV guestings and photo shoots that Filipino Merries (Momoland fans) will definitely enjoy. "I'm actually looking forward to the photo shoot we had today [with Metro.Style] because we don't do a lot of photo shoots in Korea," she reveals. "I was really excited about doing this one in the Philippines."
The group has been quite busy lately, she says, that's why she makes sure to be able to keep up with their hectic schedules by having some downtime for herself when she can. Jane spends it by playing computer games, hanging out with friends, and cooking good food at the comfort of her own home. "My favorite food is definitely aglio olio, the pasta!" she excitedly reveals.
Jane also enjoys using her fame for the good of others by doing advocacy work with the group. In fact, they were appointed as PR ambassadors for the International Relief Development Non-Government Organization (NGO) Plan Korea. "We used to go to Vietnam for voluntary work and other stuff," she shares.
Apart from sharing love to others, she also stresses the importance of giving it to yourself no matter how difficult it can be. "I think it's something that's kind of hard to achieve but then, it's really necessary," she says. How does she practice it? "I'm still working on it, actually, but I always do my best in everything that I do," declares Jane.
If she didn't become a singer/dancer, she would choose to start her own business in the form of a lovely flower shop. "It would still be in Korea, definitely," she quickly adds, explaining that even though she has hopes of exploring the world someday, Jane would always find her way back home.
Produced by Grace Libero-Cruz
Photography by Seven Barretto
Creative direction by Chookie Cruz
Sittings editor: Geolette Esguerra
Styling by Cath Sobrevega, assisted by KT Landingin, Melaika Varca, and Jemy Rose Lacson
Videography: Spotlight Creatives
Video producer: Joan Ko
Writers: Renee Nuevo, Brooke Villanueva, and Marane Plaza
Shoot assistants: Cara Tirona and Eli Montoro
Shot on location at Privato Hotel, QC
Special thanks to Gab Perez of Privato and Knots.ph for providing flowers