EXCLUSIVE: MOMOLAND's JooE Shares What A Typical Day Is Like For A K-Pop Star Like Her
She loves getting massages, sharing, "I've tried Filipino massages in our hotel during one of our visits here in the Philippines; your massage here is the best!"
It's impossible to not notice MOMOLAND's JooE, with her bold-colored hair and positively infectious personality. Her fellow members in the South Korean girl group all agree she's the funniest among all of them. But it's not only her comedic flair that makes her a standout, she's one talented dancer, singer, and rapper too!
JooE or Lee Joo-won was born in Bucheon, South Korea. A true artist by heart, the 20-year-old K-Pop star graduated from HanLim Art School. JooE even shared that if she were not a performer, she would probably be an artist. "If not performing, I would explore drawing more. That's something I would also love to do," she tells Metro.Style. But being a performer has always been JooE's dream in life, citing K-Pop giant Big Bang as one of her influences and idols when it comes to performing.
READ: MOMOLAND Is All Set To Conquer The Philippines In 2020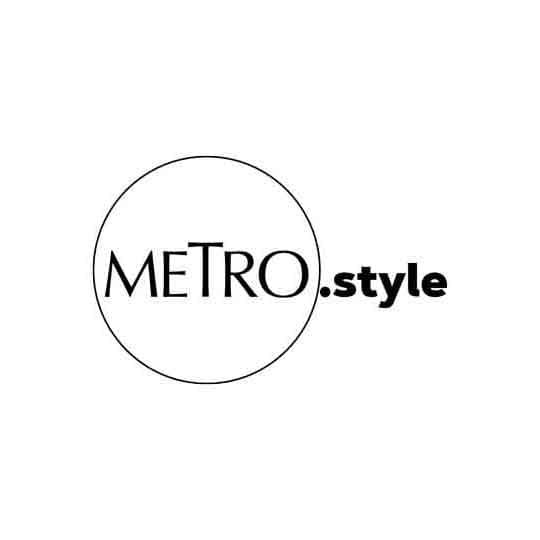 South Korean girl group MOMOLAND on the cover of Metro.Style: (from left) Jane, Hyebin, JooE, Nancy, Ahin, and Nayun (on Jane, Nancy, Ahin, and Nayun: Outfits by Daryl Maat / On Hyebin and JooE: Outfits by Jaz Cerezo) | Seven Barretto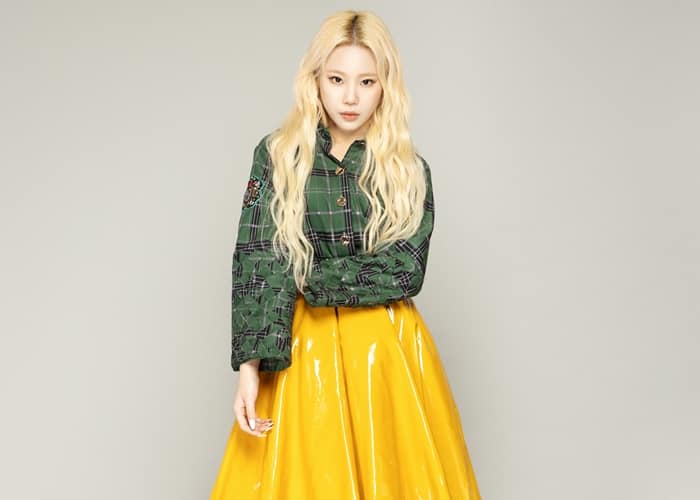 In the fashion and beauty departments, JooE effortlessly stands out. "I can see that people regard me as very fashionable, but I just honestly wear outfits that got stuck in me, what my eyes first land on. If I were to pull out essentials from my closet, I would pick out my unique winter hand-warmers and stylish training pants. Beauty-wise, I can't live without lip products especially since I have big lips. Cushion for my face and blusher are also my top beauty essentials," she shares.
She mentioned reality star and beauty mogul Kylie Jenner as an interesting celebrity when it comes to style. "Her outfits are always somewhat shocking yet very charming. I like Western fashion and Kylie Jenner's style," she points out.
Aside from being a performer, JooE is also very busy with other facets of the entertainment business in South Korea, serving as an ambassador for various brands. Despite her busy schedule, she hopes to do volunteer work for animal welfare in the future, too.
JooE describes how her typical day is like: "On work days, I like to sleep early so I can wake up early, then go to the studio for hair and makeup, and do what we have to do for the day, like either a shoot, or a show. But on my free days, I do my personal stuff like getting my nails done, working out and doing Pilates and visiting my dermatologist for skincare. I like shopping and getting massages, too. In fact, I've tried Filipino massages in our hotel during one of our visits here in the Philippines; your massage here is the best!"
JooE also shared how much she loves her Filipino supporters. "We come here to the Philippines a lot, so when we heard that we're coming here again, we're all very happy. We really feel the warmest welcome here from our Filipino fans and we're so happy about that," JooE said.
Last October, it was revealed that MOMOLAND will be having a travel show with ABS-CBN, a project and partnership that was made official through a contract signing between the TV network and their management company MLD Entertainment. ABS-CBN will co-manage the group's career in the Philippines, and their Filipino Merries (what their fans are called) were overjoyed.
A few days ago, MOMOLAND released their latest single "Thumbs Up," with overwhelmingly positive comments.
It's during times like this when their group's fans touch her heart so much for being so supportive, making her realize how much she can influence them.
"As a public figure, I've realized how much I can actually affect people. We have the power to influence or change them. Because of that, I try to be very careful with what I do or what I say because I know how much I impact our audience," JooE concludes.
Produced by Grace Libero-Cruz
Photography by Seven Barretto
Creative direction by Chookie Cruz
Sittings editor: Geolette Esguerra
Styling by Cath Sobrevega, assisted by KT Landingin, Melaika Varca, and Jemy Rose Lacson
Videography: Spotlight Creatives
Video producer: Joan Ko
Shoot assistants: Cara Tirona and Eli Montoro
Shot on location at Privato Hotel, QC
Special thanks to Gab Perez of Privato and Knots.ph for providing flowers