EXCLUSIVE: Meet MOMOLAND's Nancy And Read Her Take On Self-Love
"I know a lot of people that definitely know that they don't love themselves and it breaks my heart. I really want all of them to know that they are beautiful the way they are," she says
Only three years have passed since Nancy Jewel Mcdonie became part of MOMOLAND. The South Korean girl group was officially introduced in November 2016 under MLD Entertainment (formerly Duble Kick Entertainment) with a debut extended play called Welcome to Momoland, but she, along with the rest of the members, has already gained a significant fan base since breaking into the scene via Mnet's popular reality talent search show Finding Momoland. They have been making waves in K-Pop industry with hit tracks like "Bboom Bboom" (2018), "BAAM" (2018), and "I'm So Hot" (2019).
A few days ago, they made their comeback via the single "Thumbs Up," whose views on YouTube reached 10 million within two days since it was released.
READ: MOMOLAND Is All Set To Conquer The Philippines In 2020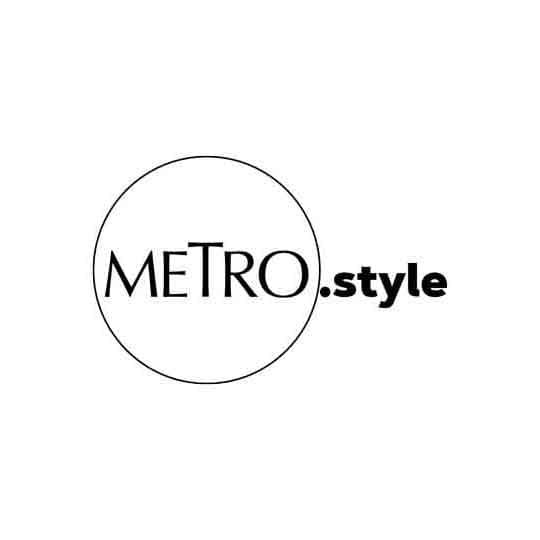 South Korean girl group MOMOLAND on the cover of Metro.Style: (from left) Jane, Hyebin, JooE, Nancy, Ahin, and Nayun (on Jane, Nancy, Ahin, and Nayun: Outfits by Daryl Maat / On Hyebin and JooE: Outfits by Jaz Cerezo) | Seven Barretto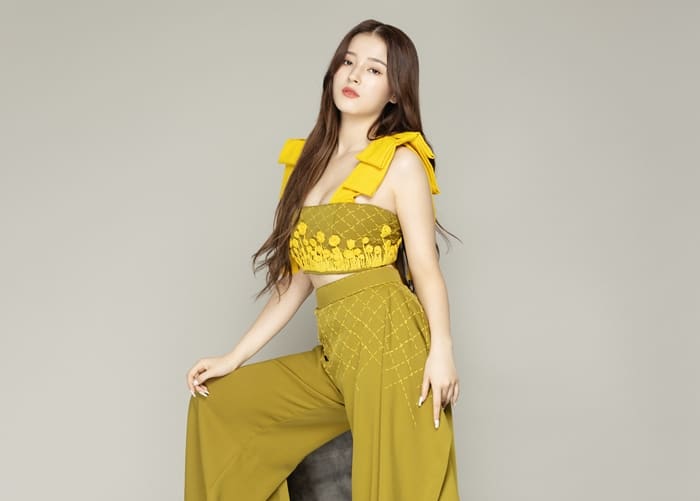 It's their fifth visit to the country, and for Nancy, each trip has been one for the books. "Whenever we come here to the Philippines, we actually have the best time," she tells Metro.Style. A huge factor of that, she adds, is the best of Filipino hospitality that they get to experience every time they're here. "Filipinos are outgoing, really warm and welcoming. They're also bright and beautiful people," says the youngest member of the group.
Last October, MOMOLAND and their management company, MLD Entertainment, signed a contract with ABS-CBN which will co-manage their projects in the Philippines. During the contract signing, it was revealed that MOMOLAND will have a travel show soon that will feature different parts of the Philippines.
Recently, they returned to the Philippines to delight everyone with a charismatic performance at the ABS-CBN Christmas Special as well as other guest appearances and photo shoots that MOMOLAND fans can look forward to. Their schedules have been quite hectic these days, admits Nancy, but she's loving every minute of it. How does she manage to get through it all? The actress highlights the importance of having her mom and her sister as her role models and giving herself a good rest whenever she needs one. "I have days when I go home early, be with my family, and just rest. I don't do much, I just rest at home," the 19-year-old shares. Nancy was born in Daegu, South Korea to a Korean-born American mother and an American father of Irish ancestry.
Nancy makes it a point to squeeze in moments of leisure into her busy weeks. "If I feel like going out, I meet with friends or go to cafés and eat really good food," she continues. When she's out and about, she usually goes for outfits that suit her personal fashion sense—something that lies right in the middle of laid-back and fashion-forward. "I wear pants mostly and sneakers because they're comfortable, with blue and green or in between colors that I really love," Nancy says.
Another thing that's been helping her de-stress lately from the hustle and bustle of the entertainment industry is her handheld digital pet tamagotchi. "I bought one a few days ago, it's really cute," she adds. "I really try to make time for it!"
All these things are included in her on-going process of self-love. "It was a challenge for me, too. I really love myself right now, but there were times I didn't," she confesses. Chasing happiness even during the most stressful times is the biggest lesson she has had to learn. When it comes to that, she strives to consistently lead by example for her supporters. "I know the things I do can influence people, so I guess it's really important for me to take care of myself and love myself."
With the influential power that comes with fame, the K-Pop star hopes to remind everyone that they can be all kinds of amazing and worthy of love. "I know a lot of people that definitely know that they don't love themselves and it breaks my heart. I really want all of them to know that they are beautiful the way they are," she says, adding kindness to others is also of tantamount importance in everyday life. "It's always nice to be kind and treat people the way they want to be treated."
If she weren't a performer, Nancy said she would definitely be a violinist like her sister Brenda. "My sister went to college doing viola and I did the violin, too. But I stopped because I wanted to sing and dance," she declares. "If I didn't, I would probably be doing the same thing."
Her lifelong goal is to be able to explore the most beautiful places around the world someday. For one, Paris, the City of Love. "I haven't been to Europe, only a lot in the Asia area. I really want to travel with my older sister," she reveals. Her idea of a perfect vacation is a trip to the beach, where she can bask in the sun. So, part of her travel essentials is a really nice swimwear. "I just have what I need and, of course, have a swimsuit with me," she says, citing another one of her dream destinations. "I am a beach person so I also want to go to Boracay. That would be really fun!"
While she dreams of satisfying her wanderlust across the globe, nothing can ever compare to the love she has for her homeland. In fact, if she were given a chance to live somewhere permanently, she would not have it any other way. "Definitely, I would still live in Korea," she concludes. "I love Korea so much."
Produced by Grace Libero-Cruz
Photography by Seven Barretto
Creative direction by Chookie Cruz
Sittings editor: Geolette Esguerra
Styling by Cath Sobrevega, assisted by KT Landingin, Melaika Varca, and Jemy Rose Lacson
Videography: Spotlight Creatives
Video producer: Joan Ko
Shoot assistants: Cara Tirona and Eli Montoro
Shot on location at Privato Hotel, QC
Special thanks to Gab Perez of Privato and Knots.ph for providing flowers