The "Nation's Girl Group" BINI and "The Aces of P-Pop" BGYO on the Cover of Metro
The exciting P-pop scene is more vibrant with these groups coming together to champion Filipino music locally and abroad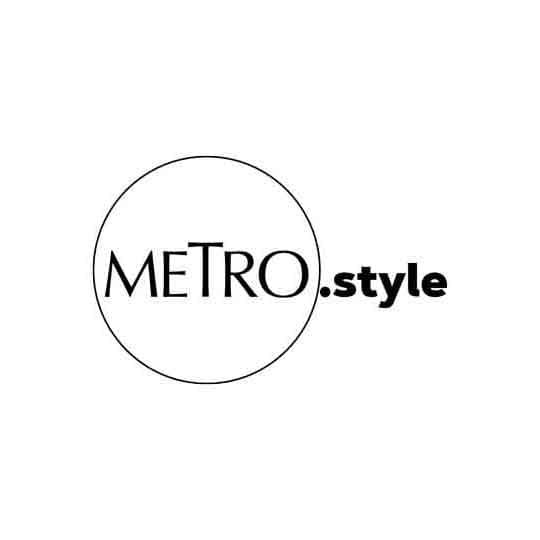 BINI's Gwen, Aiah, Mikha, Stacey, Colet, Maloi, Sheena, and Jhoanna with BGYO's Gelo, Nate, JL, Akira, and Mikki | On Mikki: Jacket by Neric Beltran, blazer and trousers by Ryan Chris | On Nate: Overalls by Neric Beltran and shirt by H&M | On Akira: Blazer and trousers by Neric Beltran | On JL: Jacket by Neric Beltran | On Gelo: Trousers by H&M | On Aiah: White dress by LA Glamour Queen | On Sheena: Black dress by Giambattista | On Stacey: Black bodysuit by LA Glamour Queen and black leather skirt by The House of Vilrique | On Gwen: Black suit dress by ZyrillJaneCollection | On Maloi: White suit dress by LA Glamour Queen | On Mikha: Black corset gown by Andrea Mari Atelier | On Jhoanna: White coat by ZyrillJaneCollection | On Colet: Embellished coat by Blackcode Manila | Photography by Rxandy Capinpin
After their rigorous training in Star Hunt Academy (SHA), a training camp which commits to furthering Filipino talents in the local and international loop, P-pop sibling groups BGYO and BINI have been making waves in the music industry. Following their foundation in SHA, where they were trained by South Korean mentors along with respected industry practitioners as their Filipino coaches, they emerged into the scene, bringing excitement anew to the world-class P-pop genre. They have received acknowledgement from global institutions like Billboard, which cited BGYO as the Next Big Sound, and Rolling Stone which hailed BINI as a Rising Global Artist.
First to be launched was BGYO, a five-member boy group that was introduced in January 2021. The pack is made up of young male performers Gelo Rivera, Akira Morishita, JL Toreliza, Mikki Claver, and Nate Porcalla. BGYO一whose name stands for "Be the Change, Go Further, You and I, Originally Filipino"一kicked off to stardom right after the release of their debut single, "The Light." An inspiring, energetic pop track with hip R&B influences, to date, its music video has surpassed more than four million YouTube views.
A few months later, it was BINI's time to shine. An eight-member girl group, it is composed of Aiah Arceta, Colet Vergara, Maloi Ricalde, Gwen Apuli, Stacey Sevilleja, Mikha Lim, Jhoanna Robles, and Sheena Catacutan. The group officially debuted in June 2021. As a drum roll to their debut launch, the ladies served us the homage pre-debut single "Da Coconut Nut." They then debuted with a bang with the single "Born to Win" with a two-part launch: a runway show that merged fashion and music featuring creations by Francis Libiran and a mini concert. Taken from the Tagalog term "binibini," which translates to "lass" or "young lady," the name BINI is hinged on the feminine yet fierce and sweet yet strong nature of a modern Filipina maiden.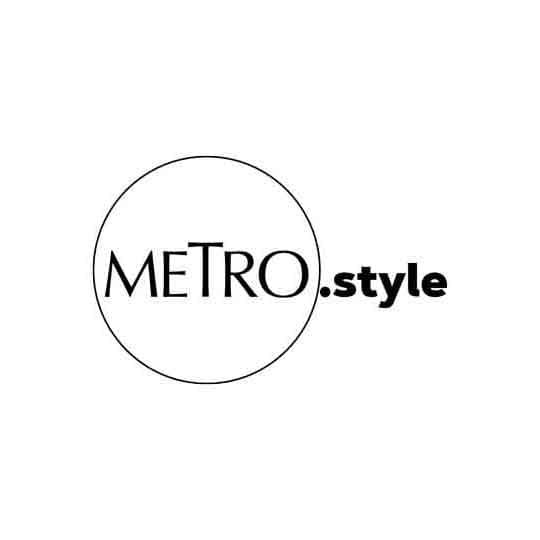 BINI members Aiah, Sheena, Stacey, Gwen, Maloi, Mikha, Colet, and Jhoanna | On Aiah: White dress by LA Glamour Queen | On Sheena: Black dress by Giambattista | On Stacey: Black bodysuit by LA Glamour Queen and black leather skirt by The House of Vilrique | On Gwen: Black suit dress by ZyrillJaneCollection | On Maloi: White suit dress by LA Glamour Queen | On Mikha: Black corset gown by Andrea Mari Atelier | On Jhoanna: White coat by ZyrillJaneCollection | On Colet: Embellished coat by Blackcode Manila
The humble beginnings of these hopefuls sprang from their involvement in the Star Hunt auditions, a local and global audition caravan. It was helmed by ABS-CBN Entertainment head Laurenti Dyogi with another purpose—they were casting for a secret idol project. In fact, the chosen members did not actually know that they were auditioning for a boy or girl group—most of them thought it was for Pinoy Big Brother!
The search was then further refined to become Star Hunt Academy (SHA), an avenue for aspiring performers to catapult an "idol" career under the mentorship of Filipino and Korean choreographers and masters. Previously known as the SHA Boys, the members of BGYO entered the Philippine entertainment scene by becoming trainees in the boot camp. Similarly, BINI rendered hours of classes and hard work at the SHA training ground, where trainees were being counseled by the industry's best coaches.
Having seized the Pinoy pop spotlight, BGYO and BINI flaunt the tales of Filipinos and their generation through the lyrics that they write. Language is also another element that they put a premium on, so it surfaces on the songs that they embody. BINI's pre-debut piece, "Da Coconut Nut," is a tribute to the Philippine National Artist for Music Ryan Cayabyab. The track is a fun and flowy rendition of the original record. BGYO, on the other end, empowers Pinoy pop by adhering to their mission of uplifting music across borders and beyond boundaries. In 2019, BGYO and BINI also became ambassadors for the National Youth Commission, together with the other Star Hunt Academy trainees.
Back-to-back breakout groups BGYO and BINI have garnered awards of interest from award-giving institutions and scored numerous brand collaborations that prove their impact and influence. Despite the pandemic and the restrictions that come with it, both have also managed to start their foray into the global stage with nods of approval from listeners and fans abroad. After establishing a strong online presence, these young, talented artists had the opportunity to introduce themselves through the 1MX Dubai 2021 (Filipino Music Festival), and BGYO will also join the Star Magic Tour in the US (tour kick-off in Resorts World Manila - July 23, San Francisco - August 12, and Los Angeles - August 14). BINI has to stay home because of multiple endorsement shoots that will soon hit your screens!
But before all that will be unveiled, BGYO and BINI will perform at the TUGATOG: The Filipino Music Festival 2022 on July 15 and the BE YOU: The World Will Adjust benefit concert for people with special needs on July 22 with K-pop supergroup Red Velvet. Both events will be held at MOA Arena.
As BGYO and BINI continue to soar and make more milestones Filipinos can be proud of, in this special Metro cover feature, we celebrate their achievements and journeys so far through heartwarming stories from the members themselves. Read our cover stories on BINI and BGYO.
Check out the gallery below for more photos: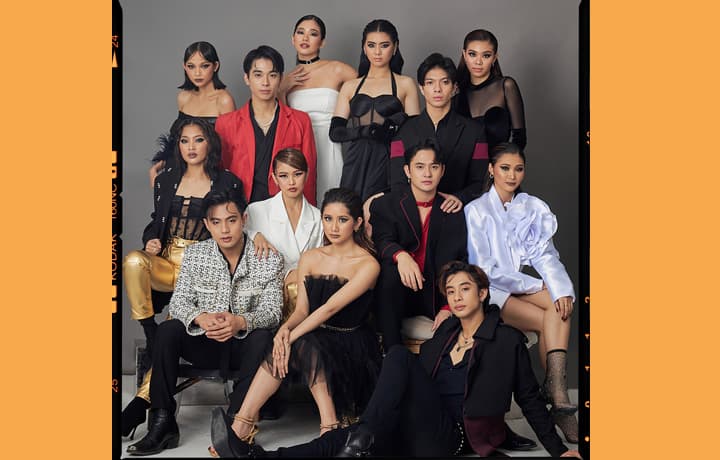 Photo Gallery
Photo Gallery
These special covers with Metro not only celebrate BINI, BGYO, and their milestones so far, but is also part of the #MetroxStarMagic30 content series in collaboration with Star Magic and its 30th anniversary this year. A Family Affair lead actress and top YouTube content creator Ivana Alawi was the first cover girl to be unveiled under this series.
Photography by Rxandy Capinpin
Creative direction by Chookie Cruz
Sittings editors: Geolette Esguerra, Red Dimaandal, and Grace Libero-Cruz
Makeup (BINI) by Carell Garcia and Julius Cabanisas
Hairstyling by Jan Edrosolan, Cristine Benoman, and Dale Mallari
Grooming (BGYO) by Jaime Sy
BINI visual direction and styling by Ica Villanueva, with styling associate Francis Torres
BGYO styling by Rain Dagala, with styling associates Danel Louise and Rioliza Camantigue
Photography assistant: Joe Andy
Videography by Kyle Espiritu
Shot on location at Balara Content House
Special thanks to Star Magic, MQ Mallari, Jovy Aberion, and Lauren Dyogi