EXCLUSIVE: Pia Wurtzbach Collaborates With Teviant For A Lipstick Collection
The Miss Universe 2015 titleholder talks about the things she's currently busy with, among which is a lipstick collection with local cosmetics brand Teviant
As another busy night in the metro was heading to a close, Pia Wurtzbach walked into the set literally looking like a queen. She was still dressed up in an elaborate turquoise couture gown, as she had no time to change, braving the rush hour traffic, from the Frozen 2-themed Christmas tree lighting event she graced in SM North EDSA to this cover shoot in Makati.
"I know, I kinda look like Queen Elsa right now," referencing the lead character in the Disney movie Frozen, as she was studying the set for her shoot. She changed into a more comfortable outfit later on, and decided to have her interview while being glammed up at the vanity chair of celebrity makeup artist Albert Kurniawan.
"Anyone who knows me too well will attest how much I love makeup," the Miss Universe 2015 titleholder started. "I really love the whole process of putting it. In fact, I did my own makeup at the Miss Universe when I competed. I love makeup so much, that's why this new project is extra exciting for me."
Pia collaborated with Albert and his local cosmetics brand, Teviant, which is celebrating its first anniversary, for a lipstick collection called "Lip Spell."
"I have a habit of listing ideas of what I want to do and accomplish, and execute my plans when the right time comes. Since I passed on my crown three years ago, I've always wanted to have my own makeup line. But I've been waiting to collaborate with the right partners and the right brand for me. Especially because I do not want to collaborate with just anyone. It had to be with a brand that I really trust, and that I actually use in real life," Pia says.
Sealed with a kiss
The beauty queen, actress, and host took us back to when they were conceptualizing this collection, saying, "When Albert told me that he wanted to collaborate with me for a lipstick line, I said yes right away. I have always wanted to work with someone who understands exactly what I want in makeup. Albert is that person. He definitely gets what I want in makeup products, and in beauty looks."
Pia is introducing five lipstick shades, all based on the colors she personally uses and loves.
"When I sat down with Albert to choose colors for our lipstick collection, I went through so many different shades that I must have chapped my lips already [after] trying and putting on everything. I tried them on over and over and over again, to make sure that I really selected the best colors. We finally came up with five colors that I am truly happy about," Pia tells Metro.Style.
Each shade in this collection is unique and versatile in the sense that it can be worn to different occasions. Pia personally named each shade, too: Titleholder, Queen Peach, Libra, Claim to Fame, Maktub (an Arabic word that means "destiny").
Pia emphasized how she sees makeup as a tool of empowerment. It amazes her how just one swipe of a lipstick can not only give a punch to one's look but also boost one's mood. She says, "In my opinion, you don't put on makeup to conceal anything. You put on makeup because you want to enhance your beauty, you want to express yourself, and you want to feel better and more confident. That's how I relate makeup to women empowerment. Makeup transforms you and makes you feel beautiful. Isn't it empowering to put on some lipstick before you step out of the house, because you feel that certain power with just a lipstick? It is like that lipstick could be your weapon for the day to feel empowered and confident."

For her, makeup is fun to play around with, so she encourages everyone to go ahead and experiment with different looks until they find what they're most comfortable with and confident about. Pia says, "If you look at my old Instagram photos, I also have not-so-great moments with makeup. But that's part of the fun. You live and learn. The same thing with fashion—don't be afraid to have fun with it. Outfits are just like makeup. You put it on, and you should feel confident. It is a matter of owning it."
I wanted to make sure that the colors we have in this lipstick line are the colors I personally use, and that I am confident will also look good on other people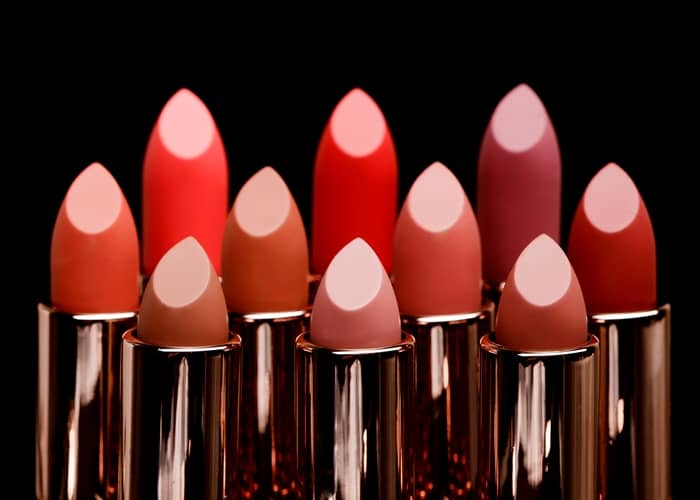 Teviant's Lip Spell Collection
SWIPE LEFT OR RIGHT
TO NAVIGATE BETWEEN PAGES
Lip Spell in Claim to Fame
A beautiful journey ahead
Pia has mastered how to seamlessly perform her many responsibilities with a lot of grace and confidence. She continues to champion her HIV awareness advocacy, host a travel show, and work on her upcoming book.
"I've become and will always be the representative of the Philippines everywhere I go. I am still very much involved in my HIV and AIDS awareness activities. We just flew to Bangkok, Thailand recently to renew my contract as the UNAIDS Goodwill Ambassador in Asia and the Pacific. We still work on opening some clinics in the Philippines," she shares.
Pia also gets to hone her hosting skills via her travel show on Metro Channel, Pia's Postcards. She reveals that they are now taping for the show's second season, which features festivals all around the Philippines and different parts of the world. She and the Metro Channel team went to Bangkok, Thailand and are in Japan shooting, as of this writing. The host says, "When I became Miss Universe, I got to travel the world for free and I had a lot of fun experiencing different cultures. A travel show is a natural thing for me to do next after I passed on my crown, and I am happy Metro Channel was able to conceptualize a nice travel show for me."
Pia is more than proud to share that the first season of her travel show was actually bought and picked up by a Thai TV channel. She's also delighted to learn that she had just won an award from the 33rd PMPC Star Awards for Television as the Best Talent Search Program Host, a recognition he shares with World of Dance Philippines co-host Luis Manzano.
Aside from being a TV host, Pia is going to have the author title under her name as well. She's currently busy writing her book, set to be launched by ABS-CBN Books in 2020. "We are going to push back the launch of my book to January 2020, because we partnered with an international book publishing company too, and we are planning to do an American book tour," she reveals.
"I am a nervous flyer, so every time I am in an airplane, I always write my ideas, or stories for a book. This story is also written while I am on a flight," Pia says, adding that it has always been her dream to publish her own book.
Her book will focus on the fictional story of Clio, an aspiring beauty queen. "It is fictional but it is loosely based on my life. I just made it juicier and more entertaining by adding more drama to it, but the plot is based on my personal experiences and some stories I have heard from some girls who have competed in beauty pageants. I don't want people to think that it is a story of just about beauty pageants. The story is set in a beauty pageant, but it is about the journey of a person who is going after her dreams, and the struggles she has to face. It is about what it really means to be a winner."
The biggest lesson of empowerment that I want to share from my entire journey is that you can achieve anything if you really put your mind into your vision. And if you really believe in your dreams. That's the kind of empowerment I want people to remember me by
At home
It has been an event-filled 2019 for Pia, but one of its highlights would definitely have to be moving into a new house.
"Iba talaga ang feeling na kapag pumasok ka sa bahay, and you look around and you know that all of that is yours," she muses. It took her interior design team, Heim Interiors, one year to finish furnishing her home, but Pia shared that it was "really worth the wait."
"I was very hands-on with selecting the pieces of furniture, with coming up with the theme that I like, even the color palettes. I learned more about myself with the process of fixing and decorating my home. I've learned that my taste in home interiors is very masculine, that you would not think a girl lives in my condo," she says in jest.
Pia's home is designed with a mid-century modern theme. "I was inspired by my old apartment in New York, and the many houses I've been in during my Miss Universe travels. I tried to remember different pieces that I liked from my travels by taking pictures of them. I am really attracted to the mid-century modern theme. I guess people expect me to have everything in pink, but my taste is apparently masculine. The color palettes are nude browns, neutrals, green and of course, blue."
For those who are currently working on the interior design of their homes, Pia emphasizes the importance and the difference of having a well-lit room. "My mood gets affected by how dark or bright a room is," she points out. "I just wanted my place to be well-lit, with a lot of natural sunlight light coming in. I wanted it to be really bright, kahit artificial light din p'wede na for some rooms. I wanted a lot of greeneries, too. I live in a condominium, so I wanted it to still feel very homey with a lot of plants."
For the upcoming holidays, Pia said she will be where her true home is—her family. "My family lives in London, UK. My stepfather is British and my sister's partner is also British. My family is all based there in the UK and I am the only one based here in Manila," she says, adding that she will be traveling to spend Christmas with them.
Year 2019 is ending on a happy note for Pia, who has so much learning to bring with her to the new year. As she looks back on her journey since her historic win, Pia shared that she wants to be remembered as an icon of not just beauty, but women empowerment. As we embark on a new year, Pia serves as a role model, empowering women to believe that they can reach their full potential as long as they are "confidently beautiful with a heart."
Pia loves telling the story of how she joined Binibining Pilipinas thrice until she won a crown and got the opportunity to represent the Philippines on the Miss Universe stage, and we love hearing it! She placed first runner-up at Bb. Pilipinas 2013, reached the Top 15 at Bb. Pilipinas 2014, and was finally named Miss Universe-Philippines 2015. This kind of hard work and determination continuously serves as inspiration and motivation to many women who are also aspiring to reach their dreams.
"Coming from where I came from, it was a really long and difficult time for me before I became Miss Universe, or before all these happened for me. I don't want people to think that okay na, I am gonna stop talking about that difficult part of my life. But no, I want people to remember that at first I did not think that all of these would be possible. But I thank God that I did not give up on my dreams and that I kept pushing on."
Even if the circumstances are against you or your goals, if you believe wholeheartedly that your dreams are possible, the right time will always come for you… You will never know when the stars or the universe will finally align for you
Lip Spell features 10 shades, all available in Shopee and Lazada. For more updates, check out Teviant on Instagram and Facebook.
Photography by CS Toledo
Video by Chapters by Mayad
Creative direction by Kate Paras-Santiago
Makeup by Albert Kurniawan
Styling by Kat Cruz-Villanueva
Hairstyling by Renz Pangilinan
Styling assistants: John Karunungan and Hillary Lee
Nails by Extraordinail
Set design by Justine Arcega-Bumanlag
Special thanks to Cart Tales Manila