EXCLUSIVE: Pia Wurtzbach Goes Back To Her Roots
From her award-winning travel show "Pia's Postcards" to the "Queentuhan" podcast she co-created, she brings Pinoy pride and women empowerment to the forefront
Even after you've explored the universe's farthest reaches—even after you've jumped from one diamond constellation to another and hopped from one exotic comet to the next—there's still no place like home.
Five years after winning the Philippines' third Miss Universe title, touring and living in places many see only in their dreams, Pia Wurtzbach finds her way back to her roots. The beauty queen and Metro Channel's award-winning travel show host for Pia's Postcards was back in town after a lengthy respite spent abroad and with a sigh and smile, she says, "I'm happy to be back home."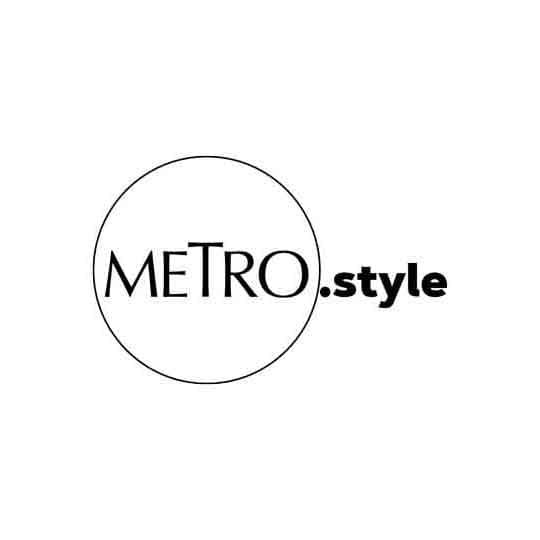 On Pia: Pouf long-sleeved cropped top from Vilquin Manila, handpainted classic wrap-around skirt by LOKAL Home+Art+Fashion, and Maquette choker by The Fore | Background fabrics are Mindanao weaves from Kaayo and piña fabric from HABI
The 31-year-old tells us what her year has been like. Unlike most Filipino celebrities and personalities who rode out 2020 within the confines of their homes in Manila, Pia was UK-based from July to October, and would fly back to Manila and stay for only about a couple of weeks to do shoots, and travel back to the UK where her beau Jeremy Jauncey is based. Last month, she returned to Manila again for work and a fundraising campaign for victims of typhoon Ulysses, traveled to Dubai after to receive her "Woman of the Year" award from Dubai-based luxury magazine Xpedition, and now she's back in the UK with Jeremy. She spent the first few months of worldwide quarantine in Manila, but is thankful she was able to cope with the new normal just fine.
"Remember, we kept waiting every two weeks kung ma-li-lift 'yung quarantine or hindi. So, every two weeks, we would just wait [and watch] the news. 'P'wede na ba kami mag-shoot ulit? P'wede na bang mag-trabaho ulit? P'wede na bang lumabas ulit?' Pero the lockdown just kept getting stricter, so it was tough," Pia shares. ("Remember, we kept waiting every two weeks to know whether the quarantine would be lifted or not. So, every two weeks, we would just wait [and watch] the news. 'Can we shoot again? Can we work again? Can we go out again?' But the lockdown just kept getting stricter, so it was tough.")
She continues, "We all learned how to do our meetings at home, our work, our workouts, our hanging out with family and friends. Everything is done online and then you kind of just find ways to kind of entertain yourself or keep yourself sane at home by finding new hobbies or finding new things to keep you occupied."
When international commercial flights resumed, Pia was practically one of the firsts to head out of the Philippines, to spend some time with Jeremy in the UK.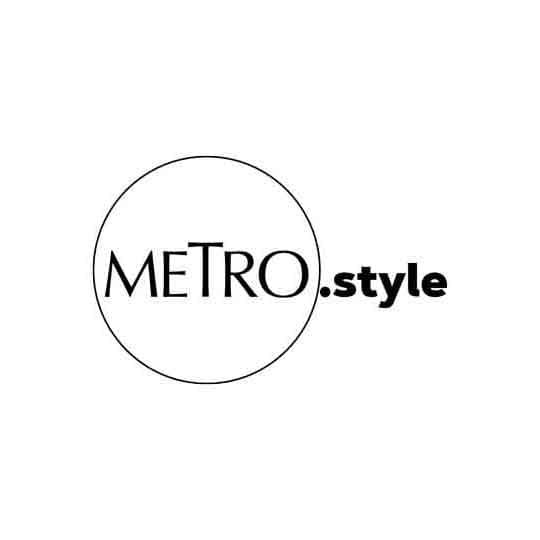 On Pia: Corset shirt and peanut crop pants by Bagasáo, inabel opera coat and inabel 7-panel skirt by Filip+Inna, Dala rattan mini knapsack from Herman & Co. (as seen in the photo gallery below), maroon snakeskin belt by House of Laurel, and thick choker from Nami | Background fabrics - Mindanao weaves from Kaayo
Countless people would be willing to exchange so much for being able to spend 2020's many months of isolation in a beautiful European flat—one you're allowed to leave to visit the corner bakery or take a morning walk in the park down the road—with no time limit, but not Pia. There was an expiration date to her unplanned springtime holiday, and in big ways and small ways, she forged new channels of productivity for herself.
Work was waiting for her in Manila, too, and she was back to the grind before she knew it.
"Every time I fly back to Manila, I'm just grinding it. I'm working every day. I'm doing shoots every day, commercials, everything that I need to do. Basically, busy dito sa Philippines and then I go back to the UK. Every time I come back, puno na 'yung calendar. It's like 'Hinihintay ka na namin. Bumalik ka na,'" she quips. ("Every time I fly back to Manila, I'm just grinding it. I'm working every day. I'm doing shoots every day, commercials, everything that I need to do. Basically, I'm busy here in the Philippines and then I go back to the UK. Every time I come back, my calendar is full. It's like 'We're waiting for you. Come back now,'" she quips.)
Pia goes through the motions of work with a grateful heart. Never mind the jet lag, the retakes, the hours and hours of it all. After all, to have work during these times is a gift indeed, and to be able to do work that you actually love and look forward to, that's the red, plump cherry on an already delicious cake.
She reflects on how the years after her Miss Universe win have trained her to be a go-getter, a person always in hot pursuit of self-improvement and widened horizons.
Post-pageant, one of the first showbiz gigs Pia ventured into was hosting. She wasn't the best at it when she started out, she admits with a shade of bashfulness, but she kept at it nonetheless. Besides, to jog everyone's memory, Pia competed at the Bb. Pilipinas pageant thrice before bagging the most coveted crown of them all. With experience like that as a feather in her festooned cap, who's to say that she would be deterred by the need to keep trying and trying until she makes a great host?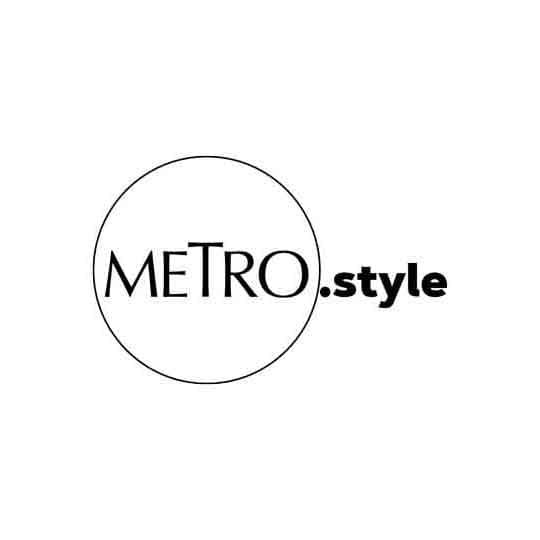 On Pia: Maya Maya ponchos from PIOPIO, Benguet skirt by Harvic Dominguez, and reversible women bucket hat by Kwento | Background fabrics - Mindanao weaves from Kaayo
It would take just two years of practice before Pia struck gold. She went on to become a Metro Channel host for her very own travel show, Pia's Postcards, learning and thriving alongside other Metro Channel hosts like Marc Nelson, Sandy Daza, Steph Kienle-Gonzalez, Tim Yap, and Tricia Centenera.
"We've done two seasons of Pia's Postcards already since 2017, and then we ended our second season in Hong Kong earlier this year. It's been around for a while, and I've also been to so many places. I've learned so many things. I feel like I've also improved in my hosting skills," she smiles.
The best part is that this something Pia never expected to ever happen. Call it vindication for all those who doubted she could make something of herself outside of pageantry, too.
"I thought to myself, 'Kailan kaya ako gagaling [sa hosting]?' And then 'kung sino man 'yung mga kasama ko sa Pia's Postcards or sa World of Dance, sinasabi nila sa akin 'Hayaan mo 'yan. One day, malay mo, mag-ka-award ka.'" ("I thought to myself, 'When will I ever be good at hosting?' And then whoever I was with in Pia's Postcards or World of Dance, they would tell me, 'Don't worry, one day, you'll never know, you'd receive an award.'")
Well, that day did come.
Pia found herself receiving the Best Host award at the 18th Gawad Tanglaw awards this year, while Pia's Postcards was named Best Travel show.
"When I got that recognition, of course I was very excited. I was very grateful. I was very humbled by it," she shares.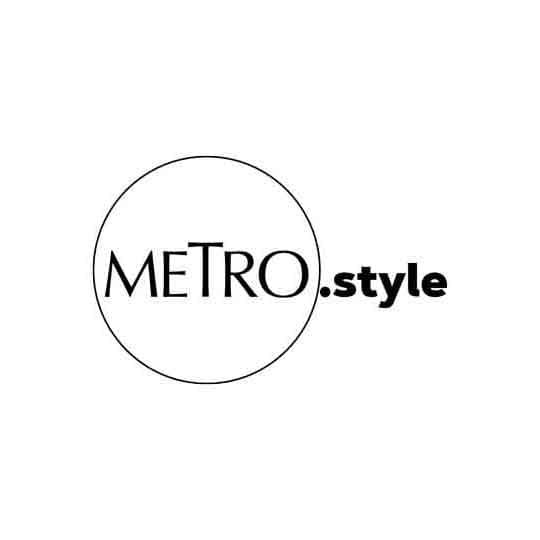 On Pia: Patched kimono, jacket, and shorts (as seen in the photo gallery below) all by PIOPIO | Background fabrics - Mindanao weaves from Kaayo
It was the confidence boost Pia needed to grow into herself and conquer entirely new territory—a new galaxy, if you will. If she could make it as a Metro Channel host, what else could she do, but this time, for herself?
It turns out, a lot!
Those in constant search of new podcasts and streams will happily tell you all about Queentuhan. It's Pia's official podcast with her friends and fellow Bb. Pilipinas contenders Bianca Guidotti and Carla Lizardo, one where they happily indulge their listeners with everything pageant/girl talk/love/life-related topics. The podcast has enjoyed three seasons, and because of great feedback on the show, the trio was officially tapped by Spotify to create an original podcast called Between Us Queens.
"We're coming out with an original podcast exclusively for Spotify that's coming out in January. It's still going to be me, Carla and Bianca, but we're not talking exclusively about pageants anymore. It's going to be just basically everything across the board na pinag-uusapan ng mga queens—and everybody is a queen naman, not just literally titleholders, like women. 'Yung mga topics din namin are like, 'Kailan ka ba magpapakasal?' or 'Babae ka pero na-basted ka na ba?' Mga relationship topics, para siyang girl talk [It's going to be just basically everything across the board that queens talk about—and everybody is a queen in their own right, not just literally titleholders, like women. Our topics are like, 'When are you going to get married?' or 'You're a woman, but have you ever been turned down?' They're relationship topics, so it's like girl talk]," Pia explains.
Most surprising for Pia is how the podcast has been a life buoy for many. In a time when physical and personal connection is close to impossible but longed for by all, it helps to have Pia and the girls talking in the background, as if your barkada [group of friends] was right there with you in the living room and it was a Friday night, wine glass in hand, just like any other.
"Hindi namin naiisip na may positive effect na pala siya sa mga nakakarinig. [We didn't realize that it already has a positive effect to the listeners.] It just made the experience much more rewarding that way," she says.
With so much good that has come her way in recent years, Pia acknowledges just how blessed she is, so much so that she has made sure to use her influence for the greater good.
Just this year, Pia, Bianca, and Carla were among the first personalities to offer assistance to typhoon-stricken communities in the country, specifically those affected by typhoon Ulysses which hit the Philippines just as Pia was scheduled to return to Manila.
"I spoke to Bianca and Carla, and said 'Why don't we do just a fundraiser?' We had so many ideas that we wanted to do. We wanted to do an auction. I think there were also talks about doing a live karaoke stream. We had so many ideas and I just said, 'Why don't we just be straight up and say, 'Guys, we want to donate to certain beneficiaries, but we need your help. And if you're looking for a place to donate [to], we can help you,'" she tells Metro.Style.
In the end, their initiative—called "Queen Tulungan"—amounted to a total of Php416,000, equally divided among Community and Family Services International (CFSI), Philippine Red Cross, and Save the Children. Many of their fellow beauty queens were quick to rally for support as well, posting and re-posting their calls for donations online without fail.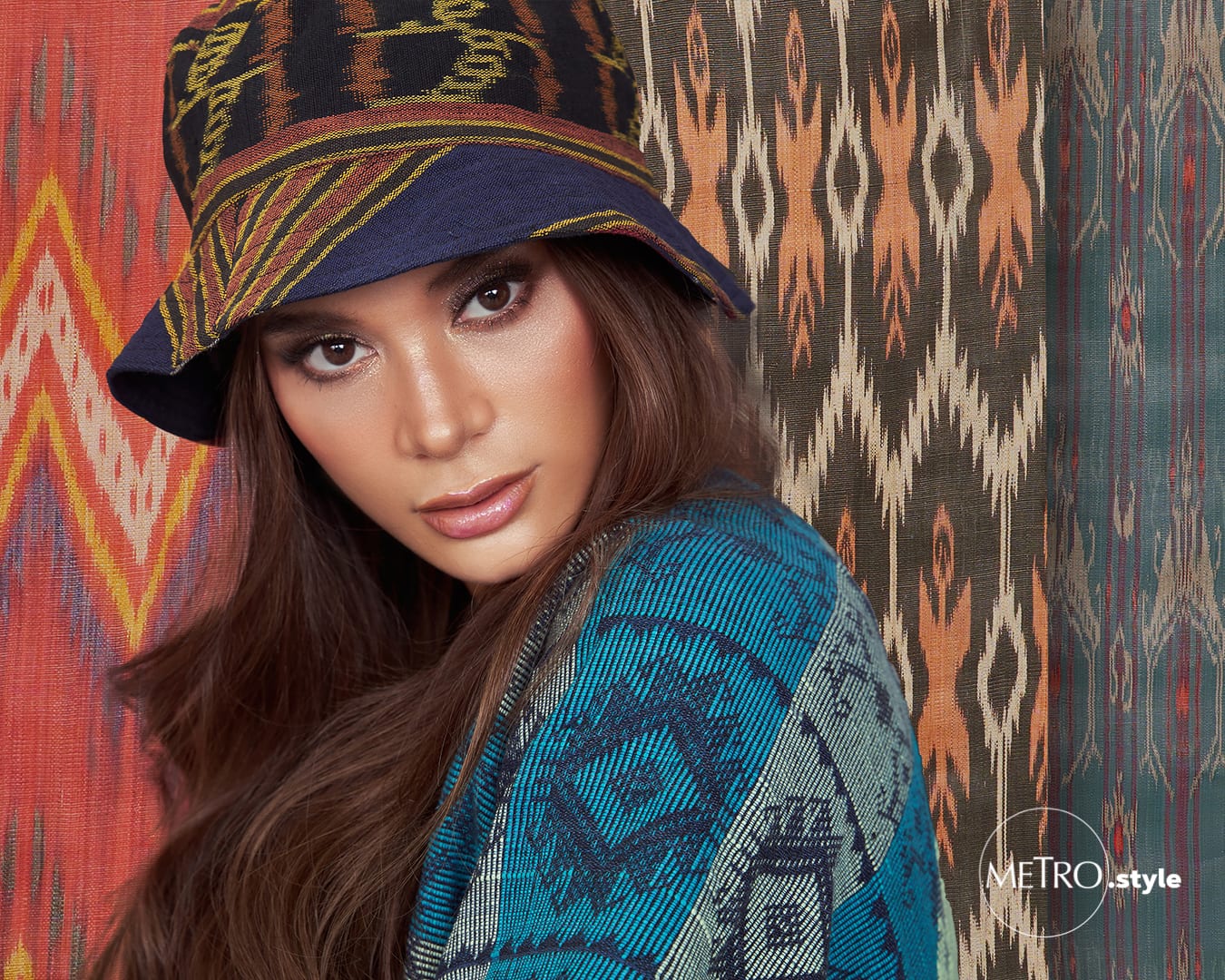 Pia Wurtzbach on Metro's Digital Cover
Pia Wurtzbach on Metro's Digital Cover
Pia's next big personal project has much less to do with talking and being in front of a camera.
In case you missed it, she has actually ventured into becoming a first-time author. She was scheduled to launch her book, a fictional piece inspired by her pageant experiences and struggles, but she has chosen to postpone its release until after COVID-19 has come and gone.
"A book has to be promoted in bookstores or in malls or in person. Ideally, I want to interact with fans and sign books, but if I can't do that and they have to rely on seeing me online, I don't feel like the connection is there," she shares.
"I also don't want to do it half-baked... I also want to be able to read it aloud, maybe like a few pages, to read aloud to people," Pia adds.
As Pia patiently waits for the best opportunity to launch this project, she's happy to be spending some downtime with someone very, very special. As she talks about Jeremy, it's hard to tell whether her cheeks are red with rouge or flushed with what is so clearly love.
"What I love about him is that, well, there are a lot of things," she begins.
"First of all, he is so open. He really loves the Filipino culture... He just loves my Pinoy ways. He finds them so endearing, like those little jokes like kilig. What I love about him is that he asks me a lot of questions about the Philippines, about Filipino culture, like he's eager to know more about it and to learn more about it. Hindi ko na-fi-feel na kailangan ko itago or i-tone down 'yung pagiging Pinay ko ["I don't feel the need to hide or to tone down my being Filipino"]," she reveals.
"I can just be my natural self around him... He's not trying to change me, like he appreciates me for who I am and that's what I love [about him]," she shares.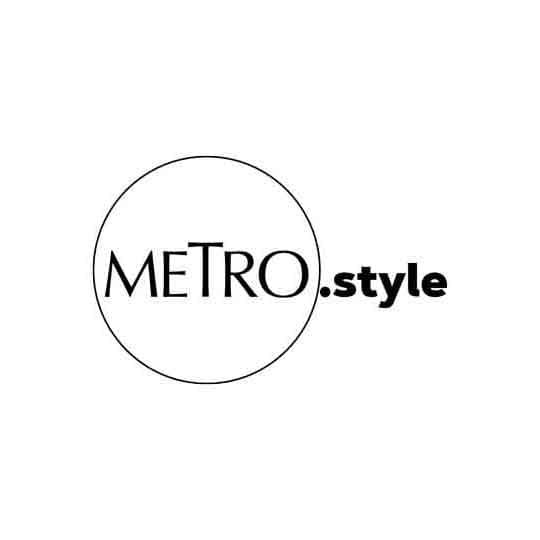 Background fabrics - Mindanao weaves from Kaayo and floor fabric - Mindanao weaves from Herman & Co.
Jeremy is also an amazing travel companion, and Pia has nothing but praise for his organizational and coordination skills. All she has to do is pack and bring herself to the airport, with the rest all being taken care of by him. When they're out on a trip, she's glad to get lost with him; they're happy living out a planned itinerary one day, and just wandering about, figuring things out as they go on the next.
"It's so nice because our relationship has so many layers to it. He's my best friend and he's also my boyfriend. He is my travel buddy. He is my food trip buddy... He is also my teacher, my mentor and he's also my bro—so many layers!" she gushes.
She calls herself as a celebrity transitioning to becoming an entrepreneur these days, having opened the Bestea milk tea shop with her friends Pauleen Luna and Chef Nina Almoro pre-pandemic. Her crash course on the world has come from Jeremy himself who started running his own business when he was just 21.
"In a way, ang ganda kasi we push each other to do more, to do better. [In a way, it's beautiful because we push each other to do more, to do better]. I'm such a learner too. I really am a student of life and I love asking questions and I love that with him, I am able to ask so many questions and he has answers to all of it," she says.
There's also the fact that Jeremy literally made one of Pia's childhood travel wishes come true in a time when the world was at its least romantic.
Santorini—she has always wanted to see the Greek island. But even when she could afford to bring herself there and appreciate the destination's finer offerings, she wanted to save the experience. If and only when she had someone special to bring her there would she allow herself to finally set sail into paradise.
Enter Jeremy.
The lovebirds are set to celebrate their first anniversary on New Year's Day. What happens after that, we'll all just have to wait and see.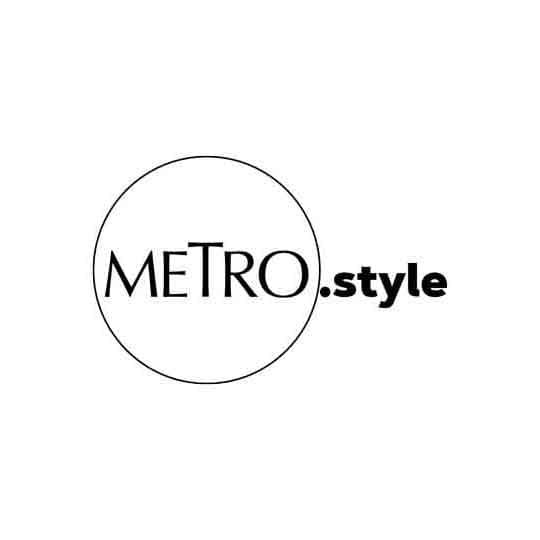 On Pia: Wide-legged pants, bomber jacket, and long-sleeved top made of tulle and silk by Vilquin Manila | Background fabrics - Mindanao weaves from Kaayo
All things considered, Pia is in a good place.
She has come home in more ways than one; she spent some time in Manila (the city that will always be her home), she's now back to the UK with Jeremy and has found a home in her heart for him, and she has found a home in herself, too, as a reinvented woman.
2020 was by no means a terrible year for Pia, and she looks forward to even better days ahead in 2021.
"I think this was the year of learning more about myself. The past few years have been very busy... I was distracted with work. I was just working all the time, every day, even on Sundays. There were times when weeks would go by and I never got a day off, not even once," she reflects.
"This year, it forced me to really think about what I want to do about myself. Ano ba talaga ang magpapasaya sa akin? [What will really make me happy?] What do I really want to achieve? What are the things that are important to me?"
Priorities have shifted for Pia, for the better. Think of it as the planets realigning; if in the past they were lined up for a life of all work and no play, they've finally shifted to allow Pia balance and moderation.
"This year was the year I learned how to press pause for a bit and relax. I learned to appreciate the little things... I've learned that it really feels good when you give back," she says.
"I also learned that this is the time where we should all be kind to each other and to ourselves. I learned that more now than ever before," Pia tells us.
Now that she's back abroad, we can all depend on Pia to do what she does best in an international setting—represent the Filipino with beauty and grace. Whether she does that through introducing more about Filipino culture to curious minds, proudly wearing Filipino designer pieces to official engagements and casual days out alike, or just being an embodiment of a 21st century Filipina, Pia has all bases covered.
And even when she's away, she'll never be far from home, never detached from her roots. No flower can flourish and bloom without roots firmly grasping a base after all, and with Pia, flourish and bloom she truly has.
Watch our exclusive interview with Pia Wurtzbach below:
Photography by Dookie Ducay
Creative direction and production design by Chookie Cruz
Creative design and final artwork by Patrick Golez
Sittings editor: Kat Cruz-Villanueva
Makeup by Albert Kurniawan
Hairstyling by Renz Pangilinan
Fashion styling by Mac Intia of Studio Qurator
Styling assistant: Claire Fernando
Videography and cover animation by Pat Buenaobra
Shoot coordination by Grace Libero-Cruz, Judy Arias, and Cara Tirona
All indigenous textiles featured in the story, provided by Marga Nograles of Kaayo Modern Mindanao, Bea Constantino of Herman & Co. Clothing, and piña fabric from HABI's 3rd Lourdes Montinola Piña Weaving Competition (this is a way of championing weavers skill and artistry in cooperation with HABI: The Philippine Textile Council).
Special thanks to Rikka Infantado, Marga Nograles of Kaayo Modern Mindanao, and Rambie Lim