Celebrating Filipino Artistry With "The Broken Marriage Vow"
The Philippine adaptation of British series "Doctor Foster" has a lot to live up to. Thankfully, it lives up to the hype—and then some. Here, "The Broken Marriage Vow" lead stars Jodi Sta. Maria, Zanjoe Marudo, and Sue Ramirez share their takeaways from their characters
From the moment it was announced, The Broken Marriage Vow—the Philippine adaptation of the UK's Doctor Foster—quickly became one of ABS-CBN's most anticipated releases of 2022. With a powerhouse cast led by Jodi Sta. Maria, Zanjoe Marudo, and Sue Ramirez, the Connie Macatuno- and Andoy Ranay-directed Dreamscape Entertainment series has continuously excelled both in ratings and in social media engagement since its pilot week in January, with riveted and seething viewers tuning in night after night.
The oft-told story—with adaptations also found in France, Russia, India, South Korea (The World of the Married which was a huge hit in the Philippines), Turkey, and soon, Thailand and the US—looks like this: a doctor's life unravels when she discovers that her husband has been having an affair with the daughter of one of her more elite patients. In an instant, her picture-perfect life is shattered—and she will stop at nothing to reclaim her dignity. In our version, the doctor is named Jill Ilustre, her husband David Ilustre, and the mistress Lexy Lucero. Their lives, now entangled and marred with betrayal and secrets, are forever changed by David's infidelity.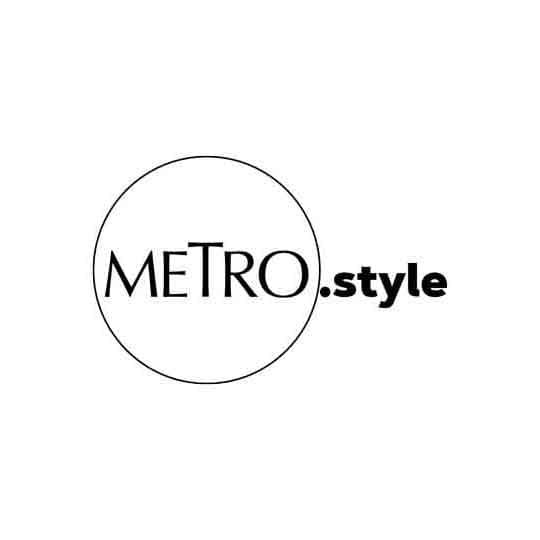 Sue Ramirez, Zanjoe Marudo, and Jodi Sta. Maria on Metro for "The Broken Marriage Vow" | On Sue: Gown by Mak Tumang | On Zanjoe: Suit by Mark Bumgarner and barong shirt by Glyn Alley | On Jodi: Gown by Mak Tumang and accessories by Mirth & Yift | Photography by Doc Marlon Pecjo
The series sets itself apart from its source material and other versions by becoming wholly and distinctly Filipino, whether it's the location (the cast and crew spent five months in a taping bubble up north, in Baguio), the wardrobe (the characters are dressed in local pieces each episode, featuring the work of designers like Rhett Eala, Jor-el Espina, and Zarah Juan), or the values explored and presented (what does the Filipino look like in grief, heartbreak, anger, resentment, and betrayal?).
The Broken Marriage Vow has garnered praise not only for the cast's performances, but also for its other elements: costume design, set design, cinematography, writing, and directing. It is an exciting, promising show living up to the hype, with enraged and devoted audiences pledging their allegiances to their character of choice, and its three lead stars—Jodi, Zanjoe, and Sue—showing us why they were the right choice for these roles.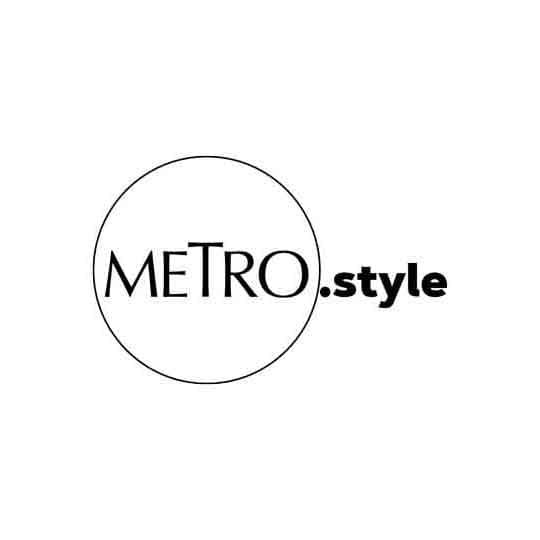 On Sue: Dress by Jaggy Glarino and heels by Tutum (as seen in the photo gallery) | On Zanjoe: Suit by Kelvin Morales | On Jodi: Dress by Chris Nick, rings by Natalya Lagdameo, bangles and chokers by Nawa PH, and earrings by Mirth & Yift
Jodi Sta. Maria as Dr. Jill Ilustre
In The Broken Marriage Vow, audiences are introduced to characters so deeply and intricately human: their flaws and shortcomings laid out for all the world to see, how they are transformed by the secrets they choose to keep and the decisions they make for themselves and those around them, and—most of all—how fiercely they can love, sometimes to the point of ruin.
Jodi Sta. Maria essays the role of the scorned woman: Dr. Jill Ilustre. The offer came as a surprise to her, as she had just wrapped-up another successful show a few months before TBMV was announced—Ang Sa Iyo ay Akin, where she played Marissa to Iza Calzado's Ellice. Jodi admits to feeling the mounting pressure at the beginning, knowing exactly how big of a hit the Korean adaptation was, especially to Filipino audiences. But her worries melted away when she and the rest of the cast began promoting their take on the story, which officially premiered on January 24.
In the show, Jodi's work is twofold. She must earn the trust of the viewers, making sure that they root for Jill, while truthfully depicting her in all her glory as a woman on a warpath—imperfections and shortcomings included. Jill, of course, is by no means perfect, and that's what makes Jodi's take on her so exciting to watch. Much like her co-actors, Zanjoe and Sue, she has sought to understand her character and her character's motivations in order to give a sincere and impeccably stunning performance.
For all their differences, Jodi still found a way to connect to Jill, still found ways in which they are alike: "If there's one thing na similar kami ni Dra. Jill," Jodi said at a previous press conference, "is when we are put in a situation kung saan medyo difficult, we try as much as possible to stay calm and collected, and maging logical as much as possible. Jill and Jodi are the same sa pagiging passionate sa mga bagay na gusto nila sa buhay nila or 'yung mga bagay na pinahahalagahan nila. We are similar that way."
The biggest lesson she is reminded of from Jill and from the show as a whole is that our lives move in the direction of our decisions. "Whether babae ka, or lalaki ka, kung ano 'yung mga desisyon na ginagawa mo sa buhay mo, may direct effect sa'yo, sa asawa mo, sa pamilya mo, and it can even go as far sa friends and those people around you. We have to be wise in making choices and decisions sa life natin," Jodi said.
"Isang natutunan ko kay Dr. Jill naman din," she added, "is [that] there is always life after heartbreak."
Zanjoe Marudo as David Ilustre
Opposite Jodi's Jill and the cause of much of Jill's heartbreak and grief is Zanjoe Marudo's David Ilustre, an architect at his eponymous design firm. Like Jodi, the actor has had no shortage of challenging and rewarding roles throughout his career, but he is grateful to have been offered the role of David nonetheless. When he received the offer, excitement and doubt mingled in his mind, but—just like Jodi—he did the necessary work to understand his character and his motivations, and give audiences a heartfelt performance.
As the philandering husband, he's long expected to be on the receiving end of viewers' ire. "Lagi silang gigil, lagi silang galit," Zanjoe said of the comments he's read from the netizens, the hint of a smile tugging at the corner of his mouth. "Gusto na nila akong sugurin, and I'm happy na gan'un 'yung comments ng tao kasi that's the goal—na mainis at manggigil 'yung tao sa character ni David."
Zanjoe, who shares very little in common with David, still sees how much of a loving father David is to his son Gio, played by Zaijian Jaranilla. David is a character filled to the brim with insecurities, always trying to prove himself, always trying to make his son proud. "Konti lang naman ang magandang quality ni David," Zanjoe said with a laugh. But, despite the indiscretions, he still tries to look at the few positive things about his character, which is David's love for his child. "Pinaka-importante d'un, kaya niya ginagawa 'yun, para maipagmalaki siya ng anak niya, hindi siya ikahiya, hindi siya ma-compare sa iba," Zanjoe said.
"'Yun siguro 'yung parang kapareho ko," he added, "minsan naiisip ko 'yung ganu'ng bagay na, sa buhay kailangang maging successful tayo para 'yung na-experience mo, hindi na ma-experience ng susunod na generation or ng anak mo. 'Yun siguro 'yung pagkakaparehas namin, 'yung drive namin."
Asked about a line from the show—perhaps his favorite piece of dialogue, or perhaps something David has said that has stuck with him—and Zanjoe immediately thinks about David's sincerity and honesty, even in dishonest situations.
"Whenever David says, 'Mahal na mahal kita,' kay Lexy man 'yun or kay Jill, sincere siya eh. Sincere naman siya eh. Hindi naman siya nagsisinungaling. So, 'yun nga lang, 'mali,'" Zanjoe told Metro.Style.
Like Jill, David is far from perfect, and it's up to the viewer to either condone or condemn him. But it doesn't change the fact that Zanjoe, episode after episode, has been turning in an interesting performance of a man caught between two loves; a man who, in his desire to love, has unintentionally hurt others in the process.
Sue Ramirez as Lexy Lucero
The Filipino media landscape is replete with stories like the one found in TBMV: heartbroken wives, cheating husbands, and the other woman who, depending on the circumstances, can be either completely unaware of her real place in the relationship, or completely complicit in the betrayal. Whatever the case, it's hard not to think: at the end of it all, she will probably also get hurt.
Of David Ilustre's two loves, Sue Ramirez plays the third party: Lexy Lucero, the yoga instructor-daughter of Fred and Nathalia Lucero (played by Art Acuña and Rachel Alejandro), family friends of the Ilustres. Like Zanjoe, Sue has prepared herself for the brunt of the viewers' rage, knowing that all these comments mean that she was able to do her part well. "This is actually a dream role for me, ha," Sue said. "I get to work with Jodi Sta. Maria, the one and only, and alam na alam naman ng lahat, my showbiz crush, na si Zanjoe."
"Actually 'yung goal ko talaga dito ay ang ma-bash," Sue tells us, grinning. "'Yun talaga 'yun for me, dahil kung hindi ako ma-ba-bash dito, I don't think I've done my job, or I don't think I've done my part sa The Broken Marriage Vow kung hindi mangyayari 'yun, so inevitable talaga. It's very humbling na [the producers and the bosses] set their eyes on me to play Lexy," she said, adding that she had zero hesitations about accepting the project.
While filming, Sue has found herself berating and chastising Lexy for her decisions. "Nu'ng nasa set kami, minsan naiinis na 'ko kay Lexy, sinasabi ko talaga, 'Ano ba 'to si Lexy,' 'yung mga choices ni Lexy, nakakaloka," Sue said with a smile, an assurance that she sees and understands Lexy for who—and what—she is: a flawed human being who doesn't always make the right decisions, just like the rest of us.
Sue continued: "Sinasabi nila sa'kin na, 'Well, that's love. Love will make you crazy. Love will make you be stupid and do stupid things.'" She also added that what she's learned from the series and from Lexy is that it truly is so important to know one's self-worth, both as a person, and as a woman. "Alam mo dapat na, ang daming lalaki sa mundo, at sa ganda ni Lexy, at sa talino ni Lexy, at sa bait ni Lexy, I'm sure naman na madaming-madaming ibang lalaki ang mas makakapag-alaga sa kanya at makapagbibigay ng mga bagay na deserve niya."
And just like her co-actors, Sue has, without fail, been delivering such a solid, three-dimensional portrayal of a character meant to disrupt the lives of the people around her, including herself; a character she describes to be a "dreamer"—something we, perhaps even quietly and secretly, all wish to be.
Spotlight on Filipino artistry
The first time the cast saw the show's trailer, they were still in their lock-in taping in Baguio. Zanjoe remembers the moment vividly: "Goosebumps 'yung na-feel namin. Sobrang saya—actually nakakaiyak nga 'yung moment na 'yun," he said. "Worth it naman lahat, worth it lahat ng pagod."
The show's three stars are immensely thankful for the support that The Broken Marriage Vow has been receiving, and are even more thankful for the enriching time they spent with each other while shooting. It is indeed a labor of love; proof that the Filipino artist—every single person on this show's set—is capable of creating such an exceptional piece of media. And regardless of the fact that it's an adaptation, there's no doubt that everyone behind this series—along with its stellar cast that also includes Jane Oineza, Angeli Bayani, Ketchup Eusebio, Bianca Manalo, Empress Schuck, Joem Bascon, Malou Crisologo, Franco Laurel, Sandino Martin, Brent Manalo, Migs Almendras, Susan Africa, and Ronnie Lazaro—worked hard to create a version that's recognizably Filipino, one we can proudly call our own.
"When you see this series," Jodi said in early January, "hindi lang siya tungkol sa mga artista na gumanap, pero makikita mo 'yung puso ng bawat isang tao na nagbigay ng oras, ng panahon, ng talento nila para sa proyektong 'to."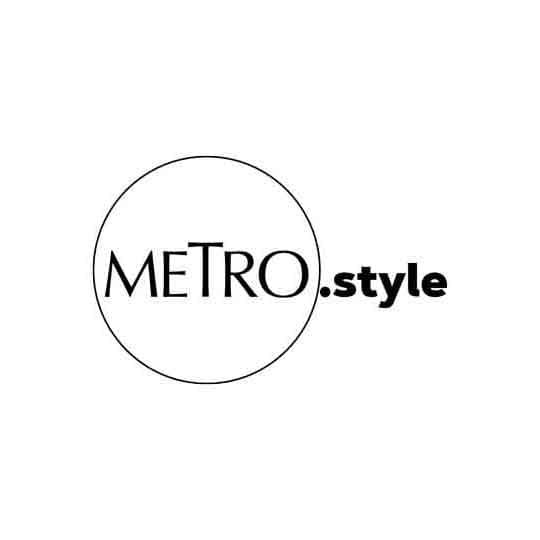 On Sue: Dress by Ulysses Caragayan and heels by Tutum (as seen in the photo gallery) | On Zanjoe: Barong bib by Jaggy Glarino and trousers by Kelvin Morales | On Jodi: Custom pantsuit by Vin Orias and accessories by Natalya Lagdameo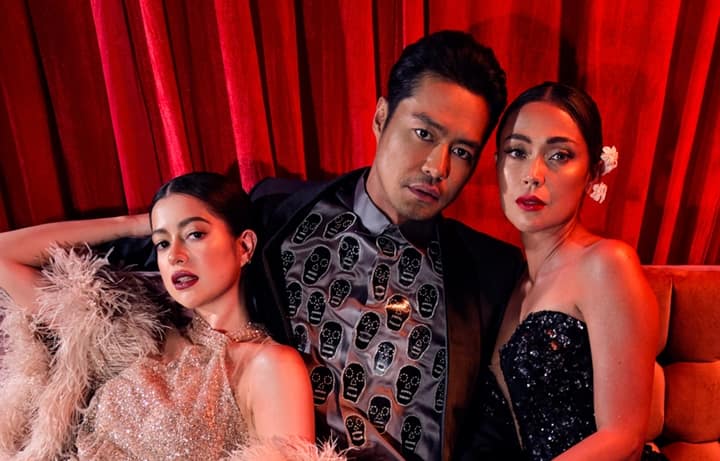 Photo Gallery
Photo Gallery
Catch The Broken Marriage Vow weeknights at 8:40PM on Kapamilya Channel, Kapamilya Online Live, Jeepney TV, A2Z Channel 11, and TV5! Also available on iWantTFC, TFC and Viu!
Photography by Doc Marlon Pecjo
Creative direction by Patrick Ty
Sittings editor: Geolette Esguerra
Makeup by Ting Duque (Jodi) and Julius Cabanisas (Sue)
Hairstyling by Francis Guintu (Jodi) and Julia Fresh (Sue)
Grooming by Jacky Pante (Zanjoe)
Styling by Patricia Coronado with associate Rochellashaye Manabat (Jodi), Joanna Garcia with associate Justine Riguer (Sue), and Perry Tabora (Zanjoe)
Set design by Gideon Hermosa, with furniture from KARE Philippines
Shoot coordination: Grace Libero-Cruz, Ceia Ylagan, and Judy Arias
Videography by Spotlight Creatives
Video producer: Bria Cardenas
Special thanks to Dreamscape Entertainment, Deo Endrinal, Billet Sangalang, Star Magic, Lauren Dyogi, Monch Novales, Ien Lopez, Arlie Salagantin, Sharlene Opulencia, B617 Management, Biboy Arboleda, and Ailleen Discaya